Fresh homemade mango pineapple lemonade made with real fruit, and no artificial flavoring.
A few days ago, I posted a recipe for sweet watermelon iced tea. So many of you loved the recipe, and many of you have requested more beverage recipes.  Since we are practically days away from spring I figure that I'd share a lemonade recipe. Not just any lemonade recipe though. I'm going to show you how to make fresh homemade mango pineapple lemonade. Doesn't the thought of it just make your mouth water? This sweet and tart ice cold beverage is perfect for any occasion, and is easy to make. Let me show you how I make it.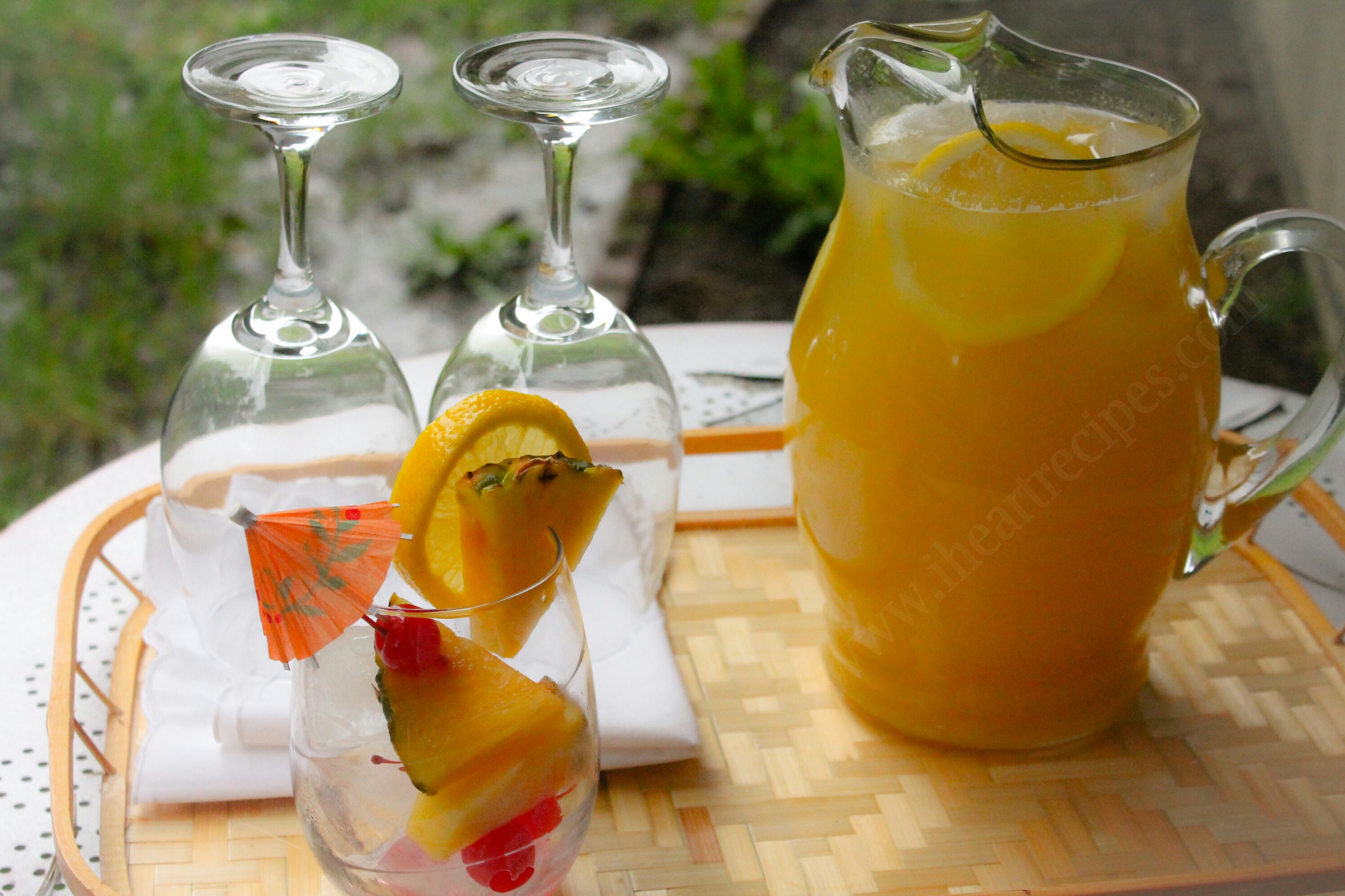 Unlike many store bought, and restaurant lemonades, I use real fresh fruit for my mango pineapple lemonade. I don't use any artificial flavoring, or any other funny ingredients. I use fresh mangos, pineapples, and lemons.
I start of by cutting up my pineapple and mango, then I puree them in my food processor. If you don't have a food processor, you can use a bender. I don't peel my mango's, however you can peel yours if you'd like.
TIP: Be sure to use ripe fruit, because it's the sweetest. The sweeter your fruit is, the less sugar that you will have to use for this lemonade!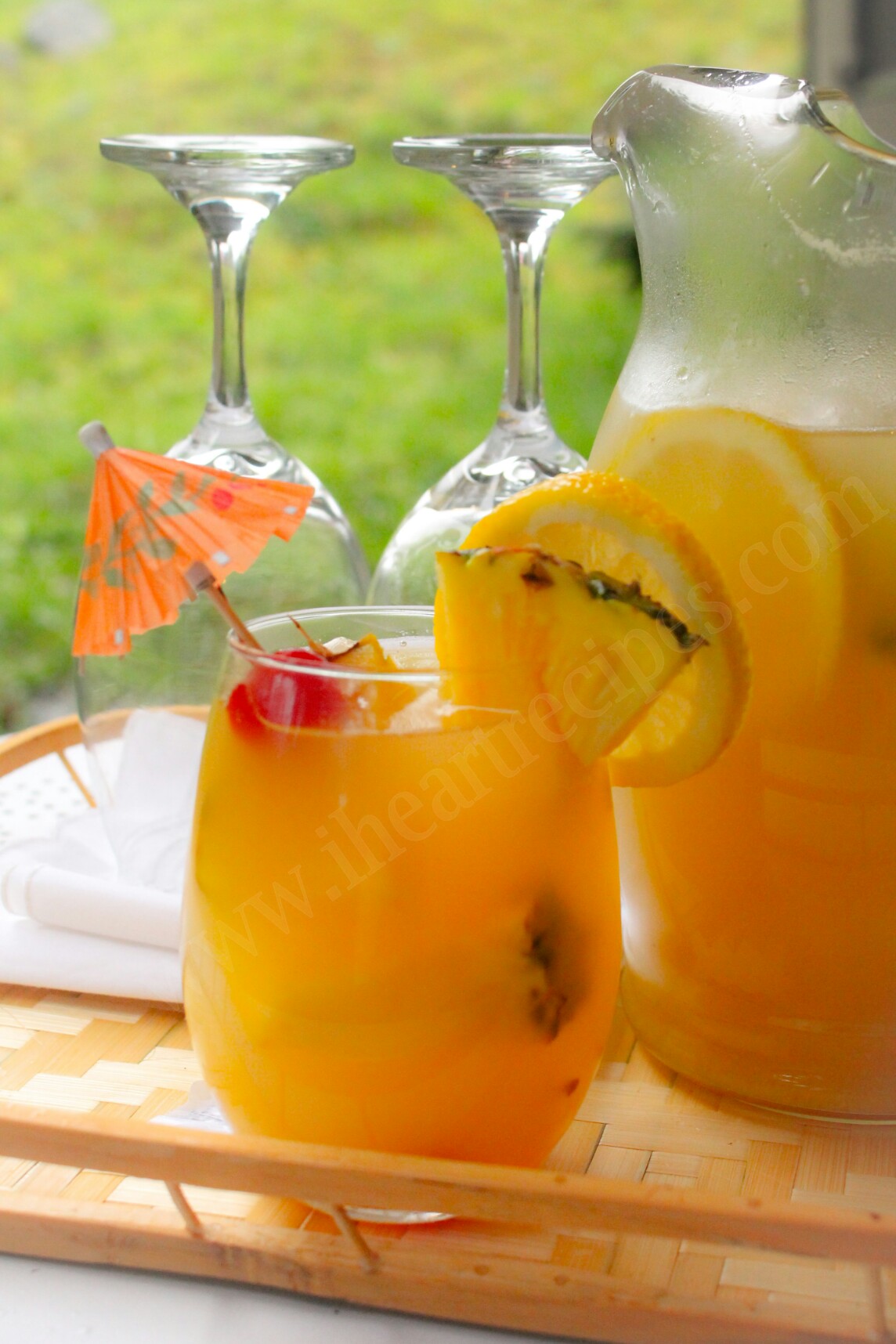 Now let's talk lemons.  I use freshly squeezed lemon juice. Meaning I use fresh lemons. Yes, it takes a lil time, but it is soooo worth it!
I know someone is going to as this question, so let's just get it out the way
" Rosie… Can I just use bottled lemon juice?"
Answer: Sure, you can… Will it taste the same? Nope…
For best results, I recommend sticking to the recipe y'all.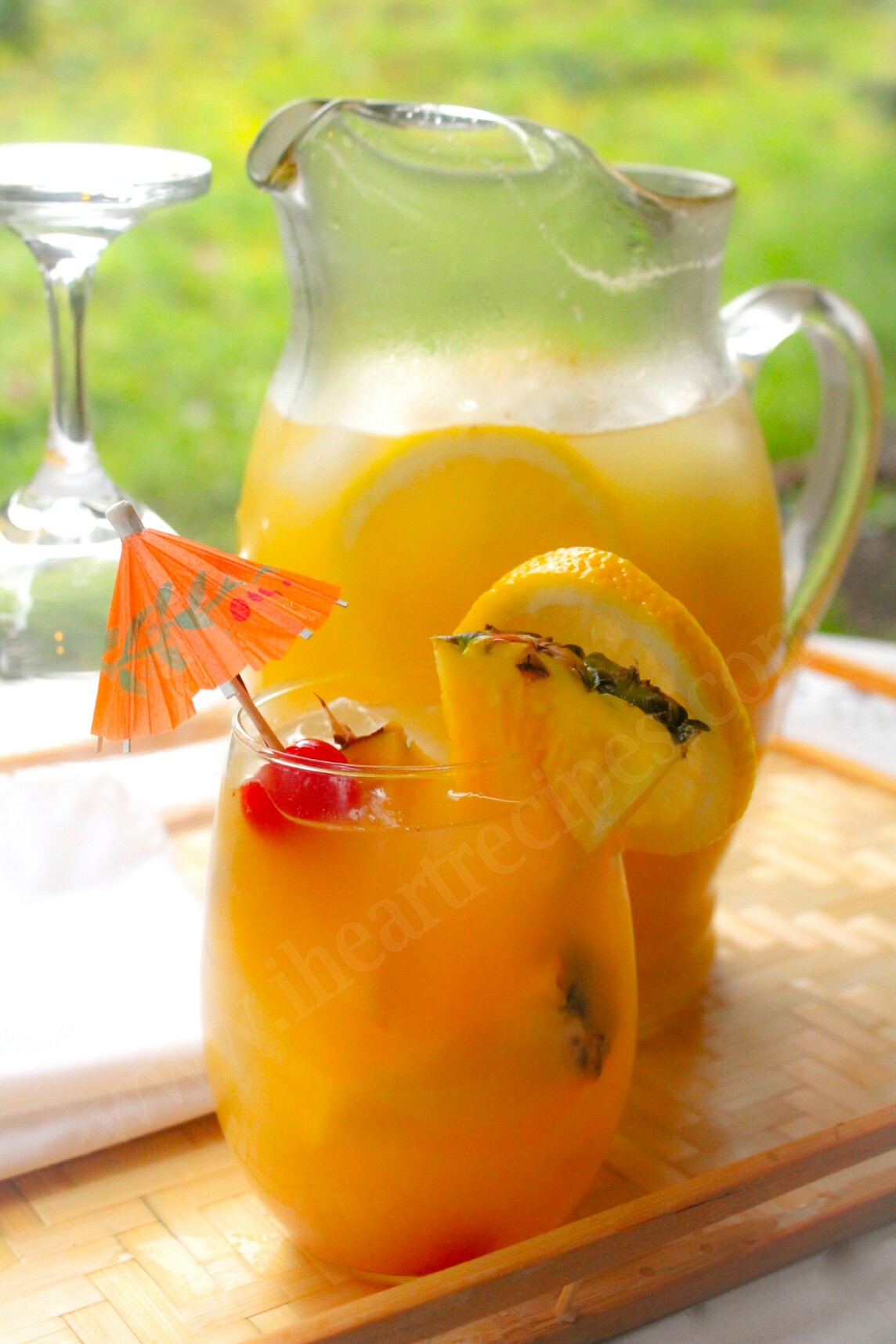 Below is a demonstration on how I make this lemonade, followed my the recipe. Please follow the recipe for the Mango Pineapple Lemonade. In the video, I made a smaller amount.
Watch me make the Mango Pineapple Lemonade!
ATTENTION: I left the skin on, but some people may have an allergic reaction to mango skin. To be safe, wash the mangos, and peel the skin.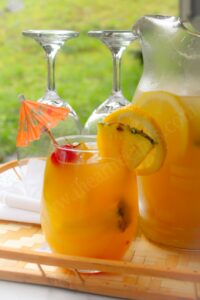 Fresh Homemade Mango Pineapple Lemonade
Fresh homemade mango pineapple lemonade. Made with real fresh fruit.
Watch Video
Print Recipe
Pin Recipe
Ingredients
1

large whole pineapple

ripe

2

mangos

ripe

10

large lemons

4

cups

water

1

cup

sugar

4

cups

of ice cubes
Instructions
Wash all of the fruit prior to anything else.

Cut the outer parts of the pineapple, then cut the pineapple into small pieces.

Peel the mango, and cut it into small pieces.

Put the mango and pineapple pieces into a food processor or blender.

Blend until everything is pureed.

Pour the pureed fruit into a pan or pot.

Sprinkle in the sugar, and pour in the water.

Stir everything until well combined.

Place the pan or pot over medium heat, and cook for 10 minutes.

While the other mango pineapple mixture is cooking, juice the lemons.

Pour the lemon juice into the pot, then turn the heat off, and remove the heat.

Mix everything, then let it cool down completely.

Strain the mango pineapple mixture.

Pour over ice, and serve!
Video
Notes
You may use more or less sugar.
If you loved this recipe,
leave me a review below
. This helps future recipe makers and ensures continued high-quality recipes for years to come!
© 2023 I Heart Recipes