This post is in collaboration with Farmland
Well let me start off by saying Happy New Years! I know it has been a hot minute since my last post, but I've been doing a lot over here! Back in December, my son and I had the chance to visit a local vegetable farm on behalf of Pure Farmland. This farm was nothing short of amazing, and my eyes were opened to the importance of American farmland. The farm featured plenty of fresh grown carrots, fields of leeks, potatoes, and even sheep!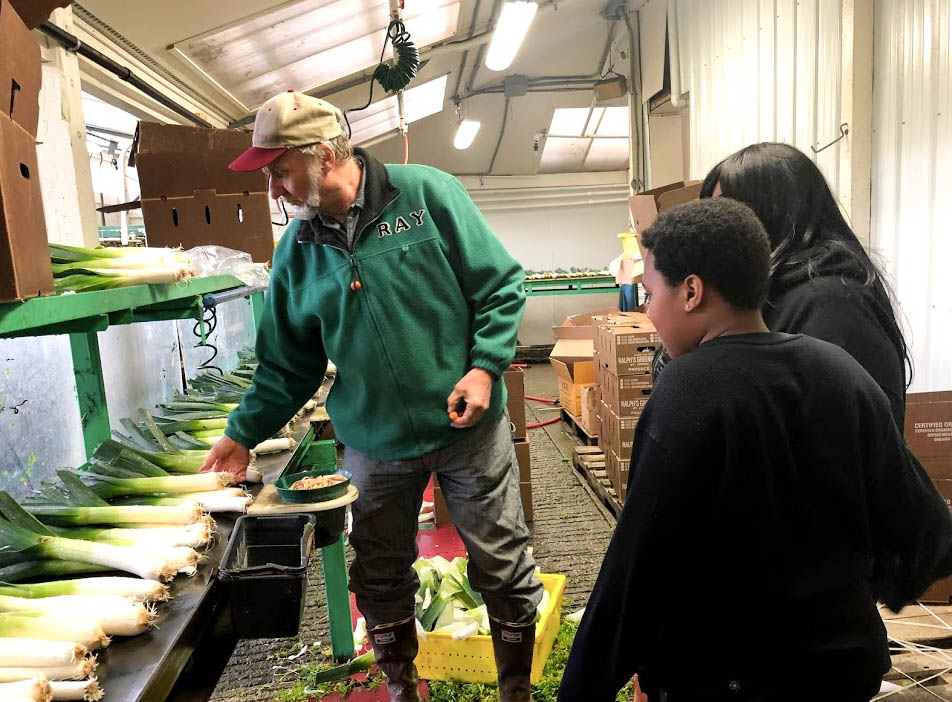 Farmland invited me to visit a local farm on behalf of their partnership with American Farmland Trust. Farmland is working to preserve American farmland and when you purchase a package of their new Pure Farmland bacon you can help preserve the land as well! We arrived at the farm we were greeted by the owner, Mr. Ray DeVries. Ray took us on a wonderful tour and introduced us to the people who worked there. We also got to sample on some fresh produce along the way which included some of the best carrots I have ever tasted.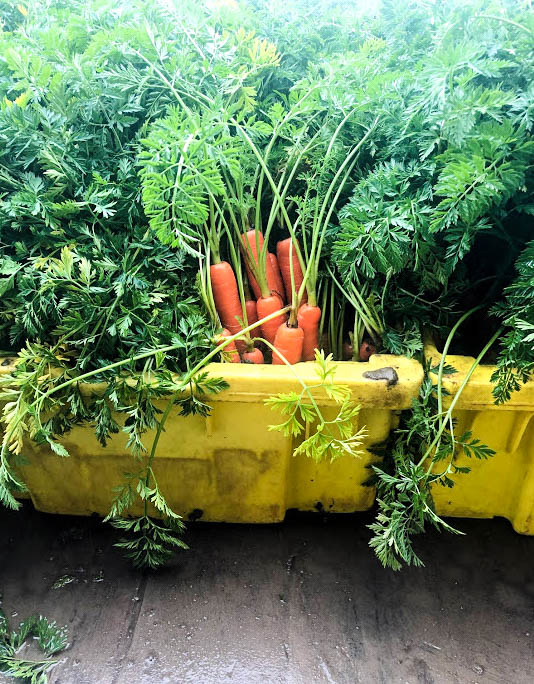 Everything on Ray's farm is picked to order! When an order is place, the produce is then picked, washed, packaged, and shipped, so it is guaranteed to be fresh. As a city girl myself, I didn't realize how much work went on at our local farms.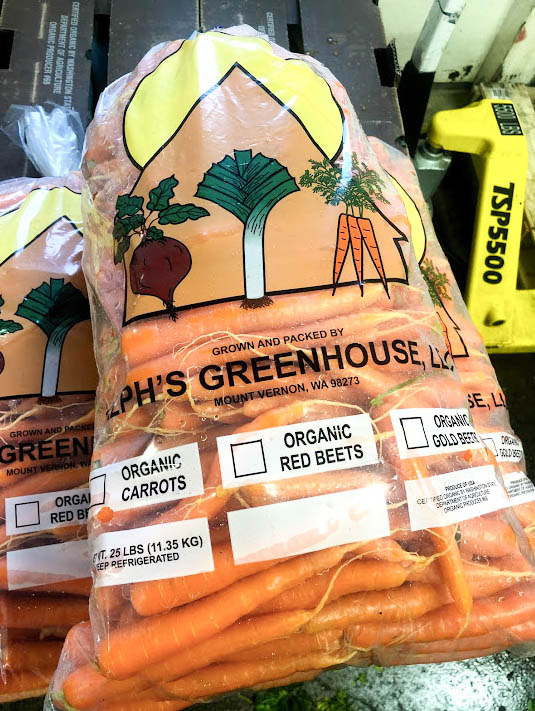 The visit opened my eyes to the amazing work farmers do and the importance behind the food we eat. I honestly don't think farmers get enough credit. Many of us just go to our local grocery stores for produce -and don't give much thought to where our food actually comes from. That is why I am so happy to be partnering with Pure Farmland and to have the chance to learn more about the ingredients in the foods I eat every day. We should definitely start thinking more about where our food comes from- and the quality of it. As my friend Ray said, "There are two things you shouldn't buy cheap, the first: is food, because you are what you eat and the second is a parachute!". LOL, I tell ya, the man is hilarious, but he has a point!

Local farms provide fresh produce for delicious recipes like these:
Did you know several local farms are closing left and right? So many farmers have to sell their farms because they simply can no longer afford to keep them running.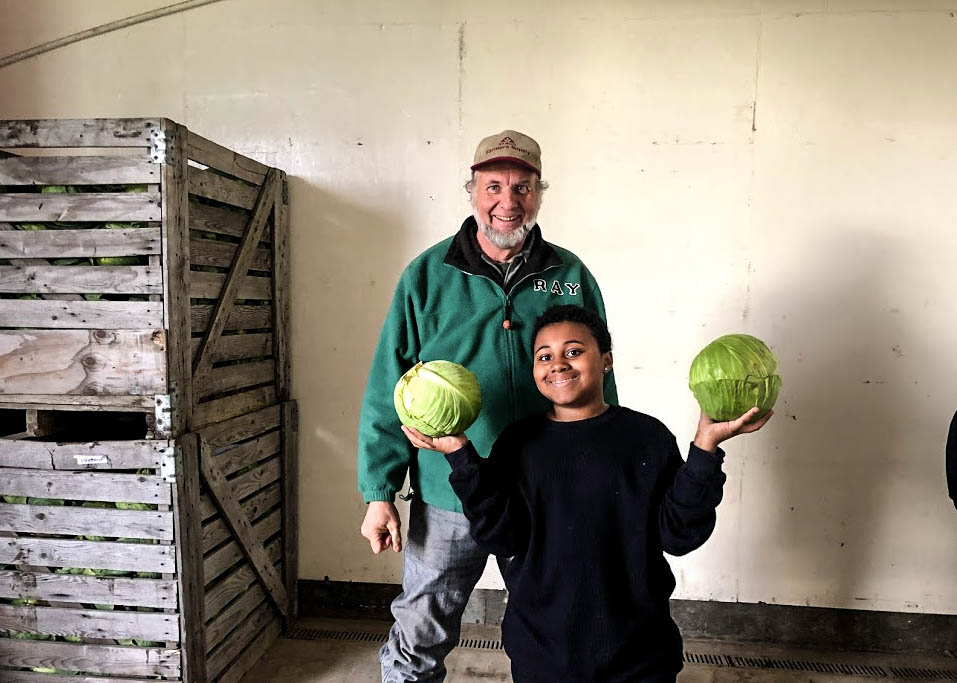 So what happens to the farms once they are sold? The farms are bought, torn down, and replaced by other developments such as houses, and other businesses. It doesn't sound bad at first, but ask yourself this " if there are no farms, where will our food come from?"

This is why Farmland is partnering with American Farmland Trust to help sustain the land that sustains us all, like the wonderful farm I was able to visit in December!

Our local farmers put food on our tables, so the very less we can do is help them stay in business! And YOU can help local farmers stay in business by too by buying purchasing packages of Pure Farmland Bacon locally! For every packaged sold, Farmland has made a commitment to preserve American farmland.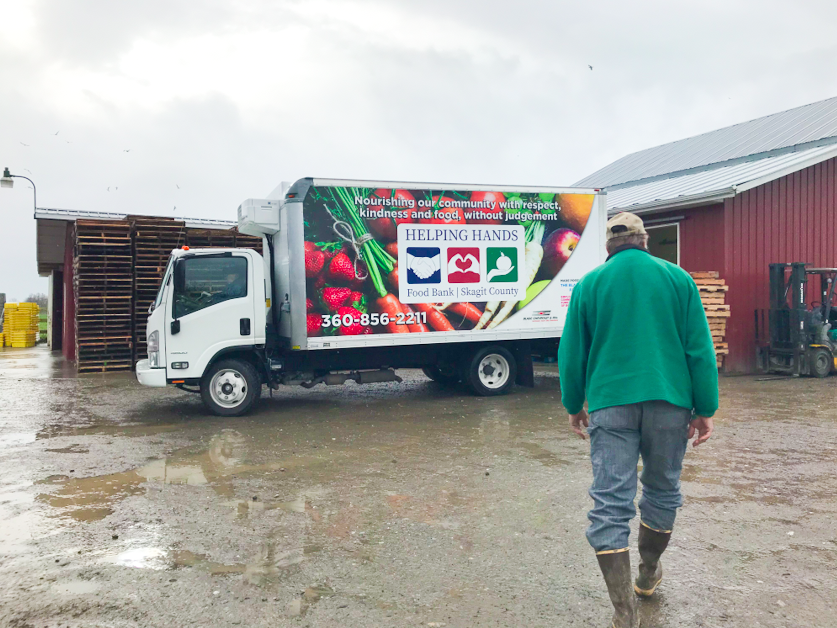 At the end of my tour, Ray sent me off with a goodie bag full of fresh carrots, leeks, beets, parsnips, and more. I took everything home, gave it a good wash, and made some of the best stew ever! I also had enough to share with friends.


I'd like to thank Pure Farmland, and Ray for such an amazing tour, and for providing us with amazing produce!