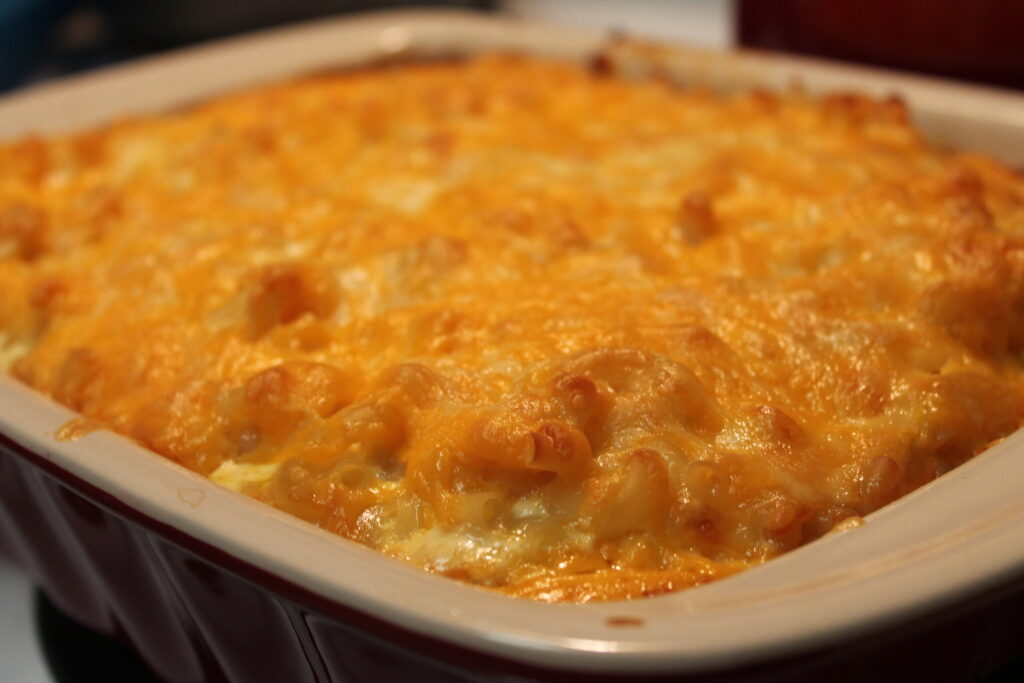 (Part of this post was accidentally posted as the classic macaroni and cheese. I apologize if this
appears
to be a duplicate.)
Since I've been on YouTube, I've shared many recipe for macaroni and cheese. Just a few days ago, I typed up the recipe for my Classic Macaroni and Cheese( previously the recipe was available only in the video). In this post I'm going to share my last installment of mac and cheese recipes, LOL ( I don't want yall to grow bored!) Today we are making southern baked macaroni and cheese. What makes it different from any of my other macaroni and cheese recipes? The ingredients, and texture!
The time has come for me to finally share and upload a video on me making my SOUTHERN baked macaroni and cheese. Yes, I have 3 or more other macaroni and cheese recipes already available, however none of them are truly southern. They're darn delicious, but not southern- and there is a difference!
SO many people have made macaroni and cheese, and claimed it to be southern, and all it was baked macaroni and cheese. I remember going to a cookout , a year ago, and the host of the party keep bragging to all of the guest how bomb his wife's mac and cheese was. Being that macaroni and cheese is one of my favorite foods, I was excited to get a taste of this "famous" mac and cheese. This man keep telling everyone that it was the real deal, and it was truly southern. My mouth was watering, and frankly I just wanted him to shut up, and go grab me a plate. About 2 hours into the cookout the wife, finally came out with this huge platter full of mac and cheese. Everyone raced to the front of the line to dig in. When I finally made my way to the front of the line, I wanted to freaking cry! The so called macaroni and cheese that I had been waiting for was nothing more than boxed macaroni and cheese smothered in mild cheddar! Ooh that really burned my biscuits! Sadly, a lot of people make their " famous" macaroni and cheese like this. Seriously- get on Instagram, search "soul food " and see how many people try to pass off the boxed mac and cheese for the real deal, LOL!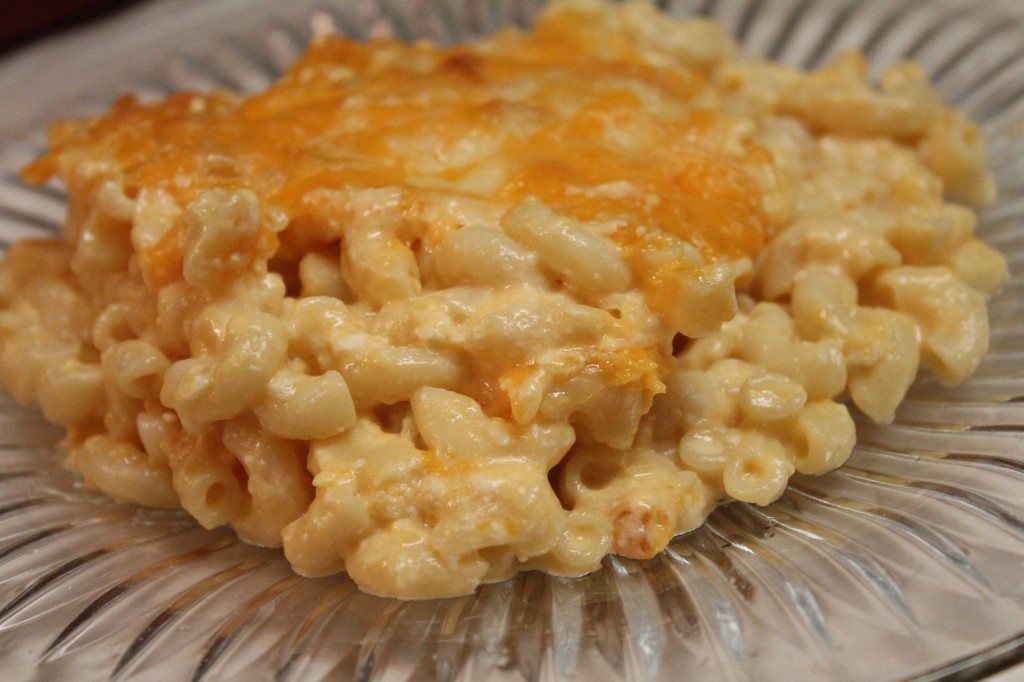 For my southern baked macaroni and cheese I use several cheeses. Also instead of using regular milk I use half & half, and evaporated milk. I have to be honest here, and tell you that this dish is super high in fat and calories ( like all things that taste so freaking good). That is why I only make this dish a few times a year( holidays)
Now I don't want to waste your time with my yapping, I want to see you get in that kitchen, and try this recipe out. Just keep in mind that this dish is not to be eaten every day!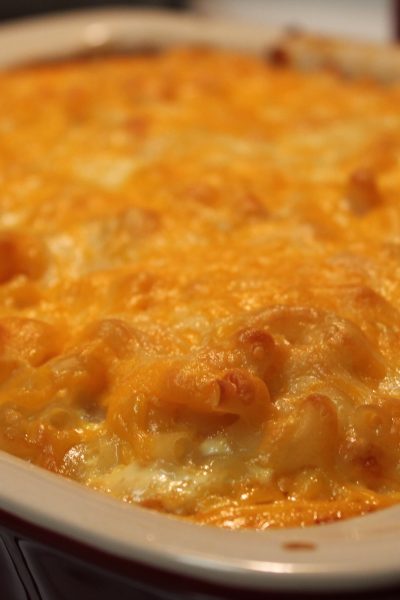 Southern Baked Macaroni and Cheese
This rich and creamy macaroni and cheese is truly southern! Perfect for a special holiday side dish, this recipe will please the whole crowd.
Watch Video
Print Recipe
Pin Recipe
Instructions
Pour 6 cups of water in a pot along with 2 tsps of salt. Bring the water to a boil, then add the pasta and cook until it's al dente ( cooked, but firm).

Drain the pasta, and rinse under cool water. Set it to the side

In a large mixing bowl beat all three eggs until frothy. Next add in the evaporated milk, then the half & half. Mix until well incorporated.

Add all of the cheeses, except 1 cup of sharp cheddar, and 1/2 cup monterey jack cheese.

Next add in the pasta, then the salt, and black pepper. Fold in.

Spray your bake dish with non sticking spray, then pour the macaroni into the dish.

Sprinkle the remaining cheese on top of the macaroni.

Bake uncovered on 350 F, for 40 minutes.

Let the macaroni and cheese sit for 5-10 minutes before serving.

Enjoy!
Video
If you loved this recipe,
leave me a review below
. This helps future recipe makers and ensures continued high-quality recipes for years to come!
© 2023 I Heart Recipes