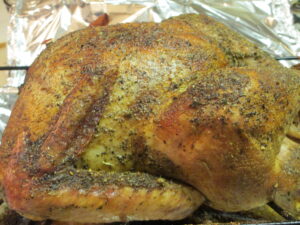 Don't let your family down! You MUST HAVE these 5 dishes on your table for Thanksgiving!
We have officially entered the Holiday Season!!  It's that time of the year when we cook and bake nonstop, and show people exactly how we get down in the kitchen. If you're anything like me, you are already planning OR have already planned your Thanksgiving dinner. I know someone is ready this and is thinking " But Thanksgiving is weeks away?!!". Child Please! A amazing host ALWAYS plans in advance! For me planning is easy, because I always include 5 of my staple Thanksgiving dishes. These 5 dishes never fail me! They are dishes that are easy affordable to make, so I can make several pans of them- AND My family and friends love them, and look forward to them every year. Here is a list of 5 MUST HAVE  dishes that you should have on your table on Thanksgiving. With these 5 dishes all you need is a Turkey/ Or alternative, and your dessert(s).
#1
Candied Yams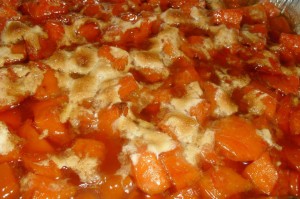 As many of you know, My BEST EVER Candied Yams, are one of my signature dishes. My family simply goes crazy whenever I make these yams. The recipe I have for these yams are foolproof. Every time these yams are made they are tender, and spiced to perfection. You can serve these yams with or without marshmellows ( I'm a marshmallow fan!). One thing I will tell you is, you will need to make at least 2 pans of these yams, because they go fast! Get the recipe here!
#2
Cornbread Dressing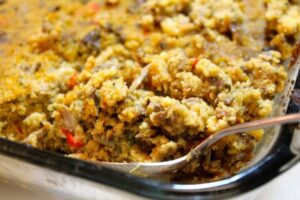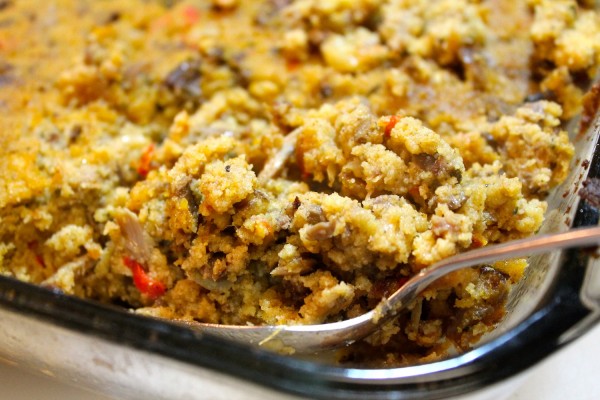 I MUST HAVE  Cornbread dressing on that Thanksgiving table! It's not up for debate. My family LOVES dressing. There is only one person in my family, My cousin Nicole, that doesn't like dressing. I'm really not sure what her issue is ( She's craaaaazyyyyyyy!), but I just don't understand how one could not love dressing! It's so moist, and full of flavor, and I personally could eat it all day, and not getting tired of it.  I have  several cornbread dressing recipes to choose, but these two are my favorites
#3
Southern Collard Greens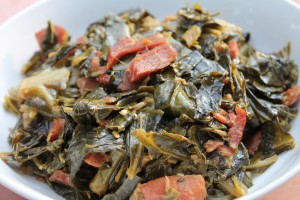 If you grew up in a "soulful" household you already know the deal! Southern Collard Greens are served EVERY holiday ( and sometimes every Sunday). I'm talking about those real greens, not those canned sweet and tangy greens. I think a lot of people shy away from making homemade greens because they don't like or know how to properly clean greens.  FYI I actually have a video on how to clean greens!

Making Southern Collard Greens are actually easy! Check out this recipe and video that I have uploaded
#4
Southern Macaroni and Cheese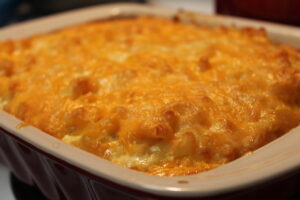 Southern Macaroni & Cheese will always and forever be on my list any time I have a special gathering. I once forgot to make macaroni and cheese for one of my gatherings, and I didn't hear the end of it! I heard everything from " how could you forget to make mac n cheese?", to " Damn man, really?!"… I tell you, people don't hold back when you forget to serve them macaroni and cheese! Don't have to cuss anyone out on Thanksgiving… Make this Southern Macaroni and Cheese recipe
#5
Mashed Potatoes & Gravy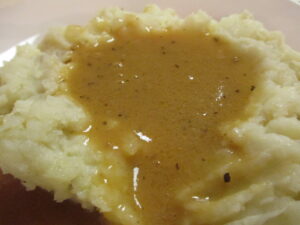 I think everyone know how to make mashed potatoes if not follow my recipe for my garlic cheddar mashed potatoes, and just skip adding the cheddar! Mashed potatoes are truly a staple when it comes to a traditional Thanksgiving dinner, but they MUST have gravy. Not just any gravy either! It has to be that good old fashioned homemade turkey gravy boo! Believe it or not, homemade turkey gravy is easy to make. Get the recipe here.
So those are my 5 MUST HAVE Thanksgiving side dishes! Now that you have your dinner pretty much taken care of you may want to decide which beverages you want to serve. How about a Homemade Apple Cider?! I have an amazing recipe available, definitely check it out.
 I'll see  REAL ya soon!