( This is a sponsored post. However, all opinions are mine!)
A evening with fine wine, gorgeous stemware, and delicious food. Sounds amazing right? That's why when I got an invite to attend to Sur La Table + Fortessa's " Vine to Glass" event I jumped to the opportunity.
The event was held at DeLille Cellars( located in Woodinville Washington). This was actually my first time at a vineyard, and I seriously doubt that it will be my last. Everything was so beautiful!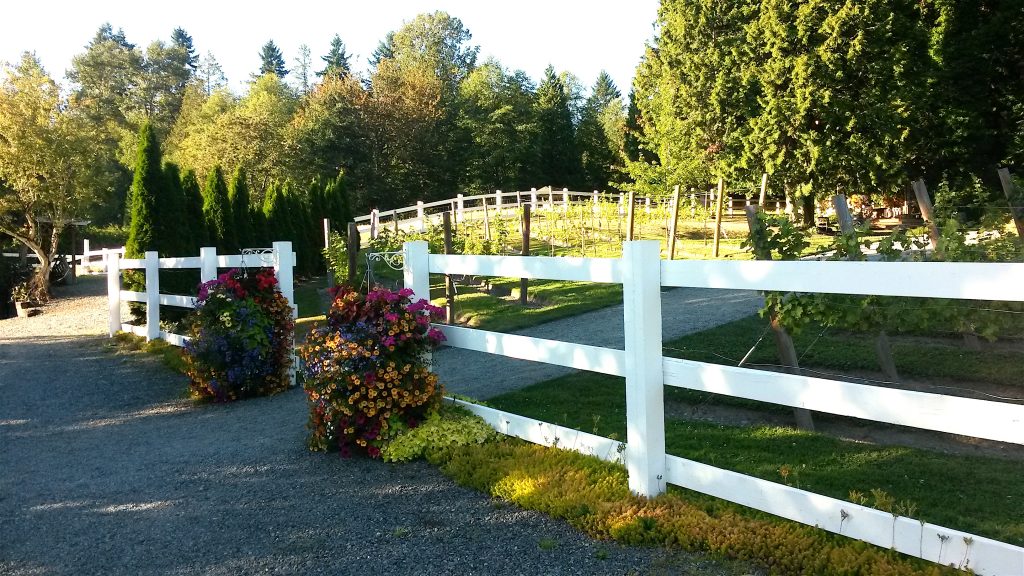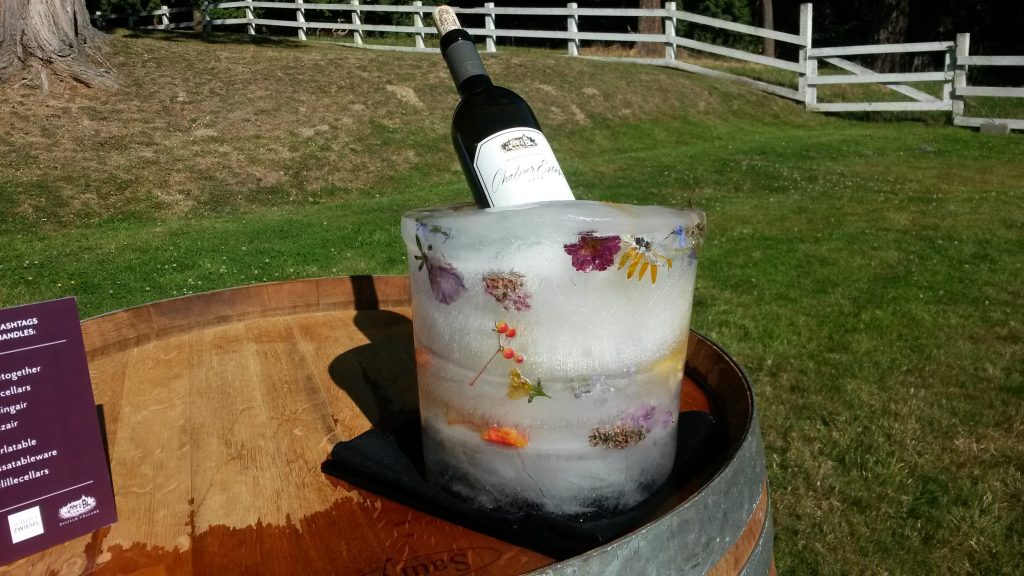 When I arrived to the event, I was greeted with delicious wine and hors d'oeuvre. The wine was served in the Air Collection stemware by The Schott Zwiesel. The Air Collection is actually a collaboration between Prince Carl Philip of Sweden's design firm, Bernadotte & Kylberg.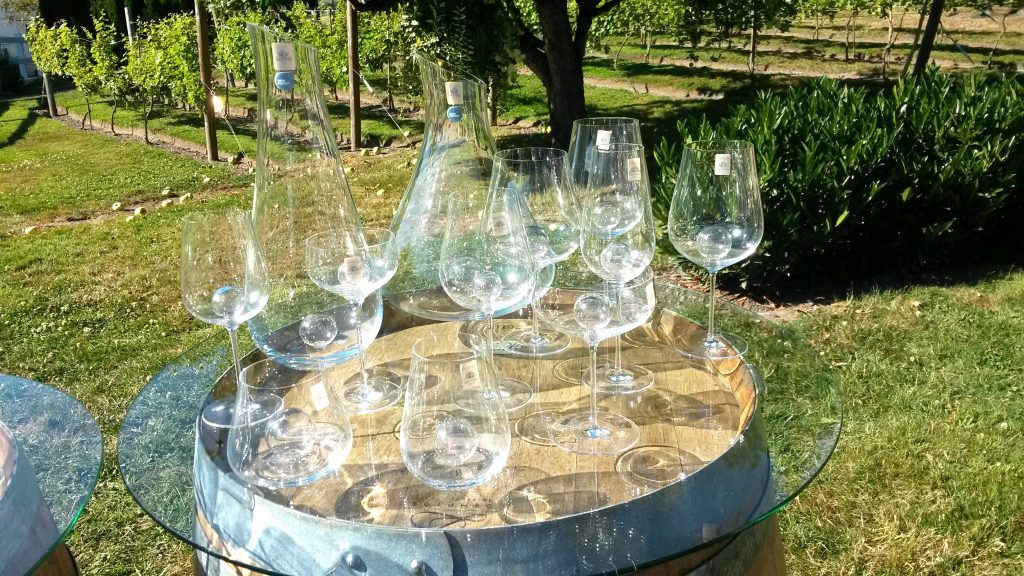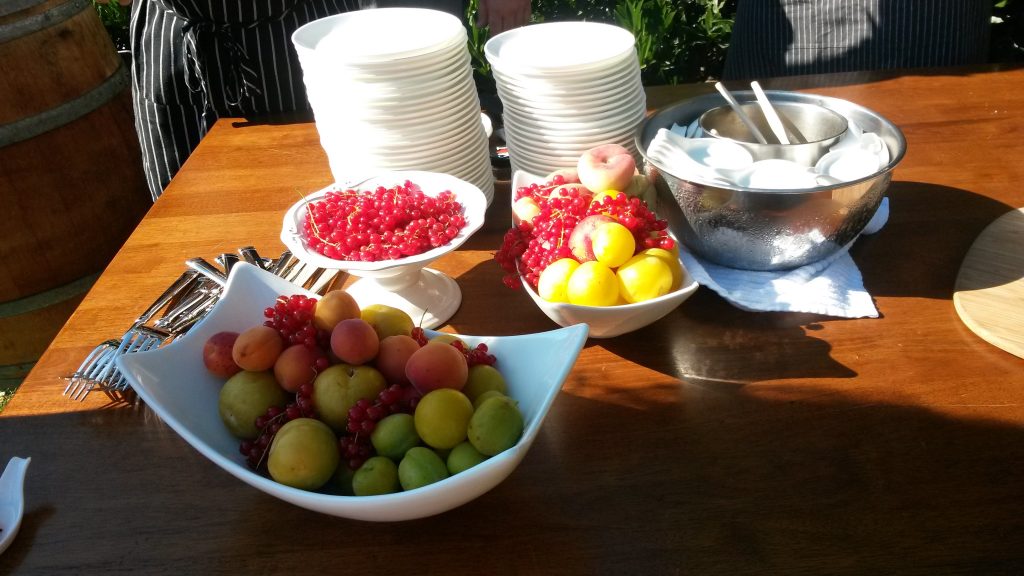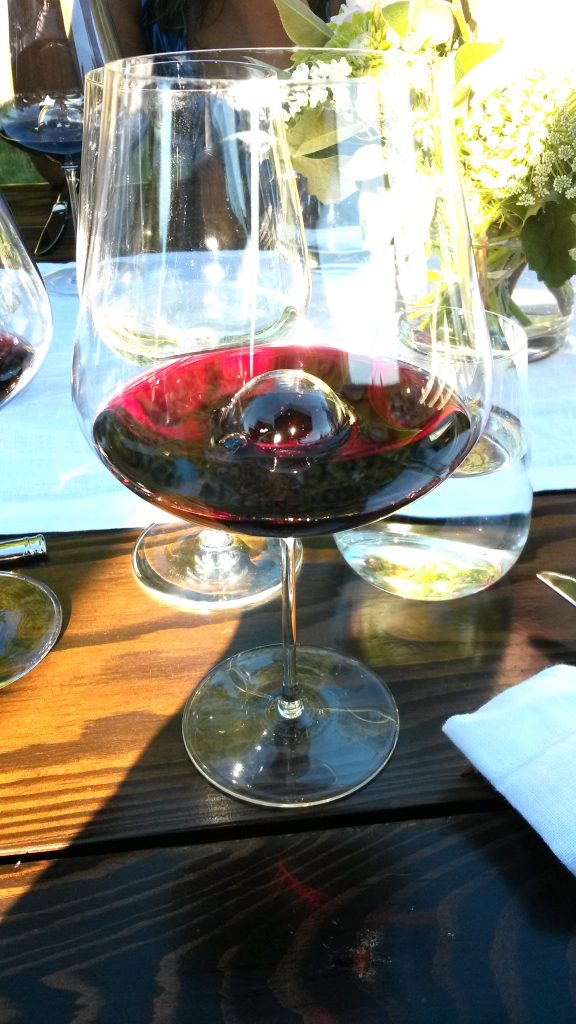 These beauties are lead free, and made with titanium & zirconium. They are chip & scratch resistant, very lightweight, and dishwasher safe ( a far cry from my previous cheapies!). Oh and did I mention that each glass is handmade & mouth blown? The stemware is just flat out stunning. I'll definitely be adding this to my entertainment collection. WITHOUT a doubt! Check out the collection HERE .
The beauty did not stop at the stemware. The tablescape, courtesy of Fortessa, was simply breathtaking. Fortessa Tableware Solutions designs, develops, and markets beautiful tableware. Their products are sold nationwide at fine retailers, including Sur La Table. Take a look at the tablescape!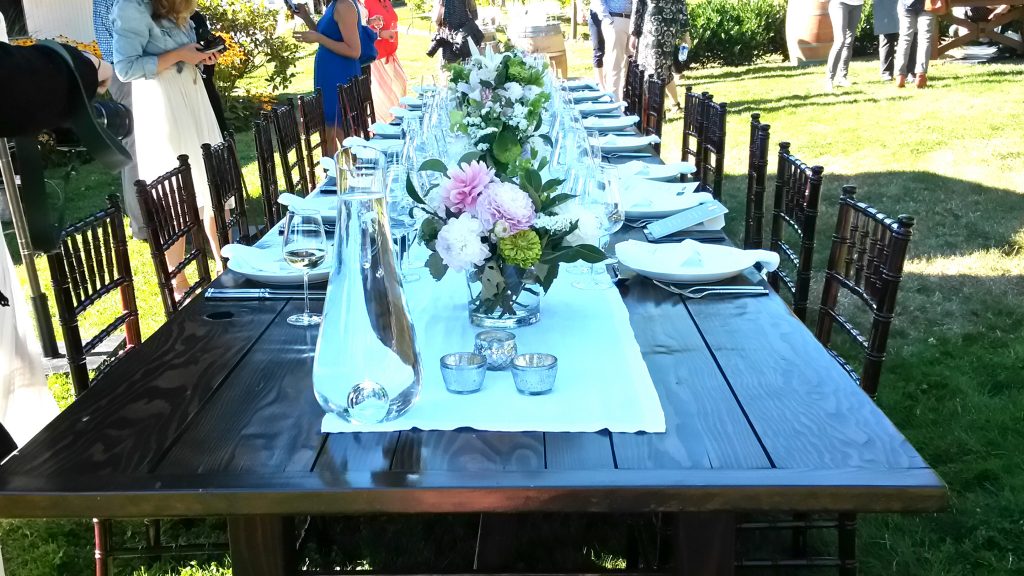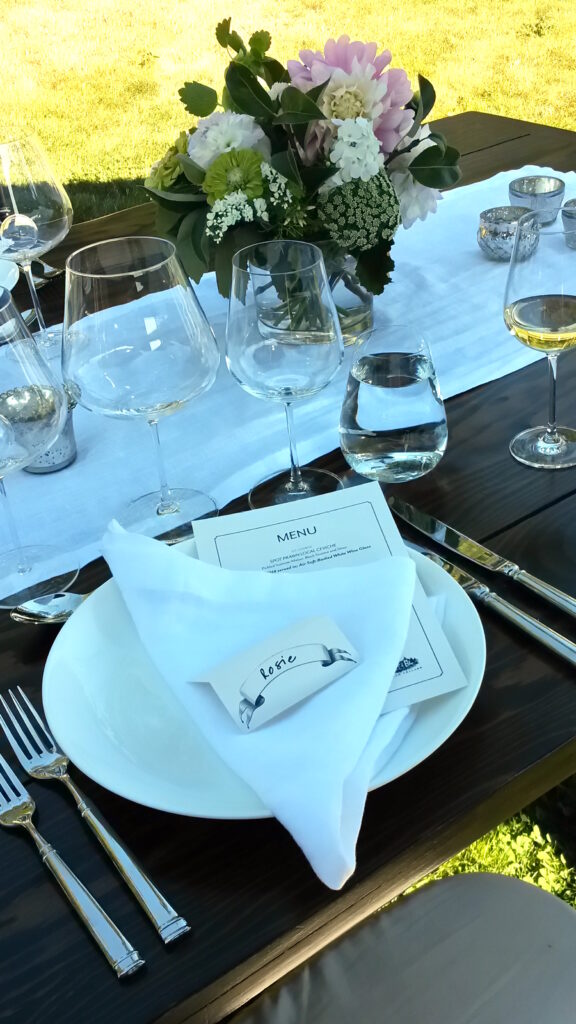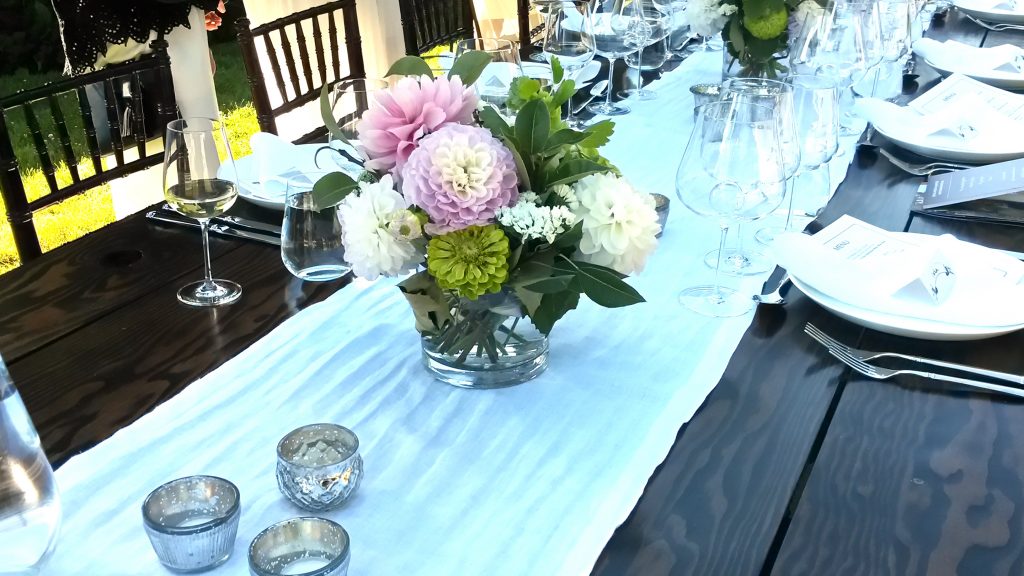 So once everyone got acquainted, we all sat sat down for a sunset dinner, which was prepared by Sur La Tables national chef Joel Gamoran, as well as Chef Ben Witten , and Chef Ryan Ross!
Here was our menu!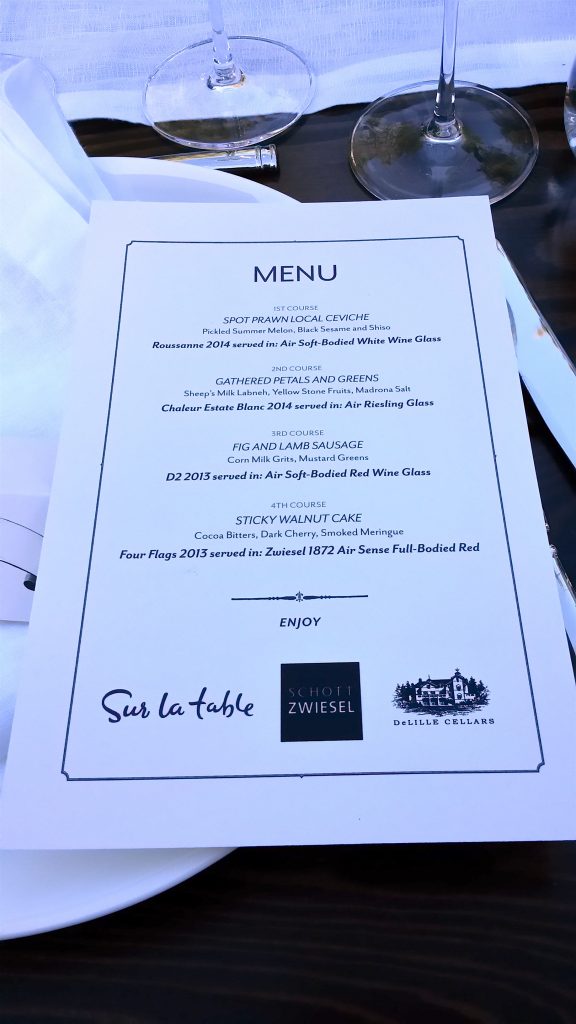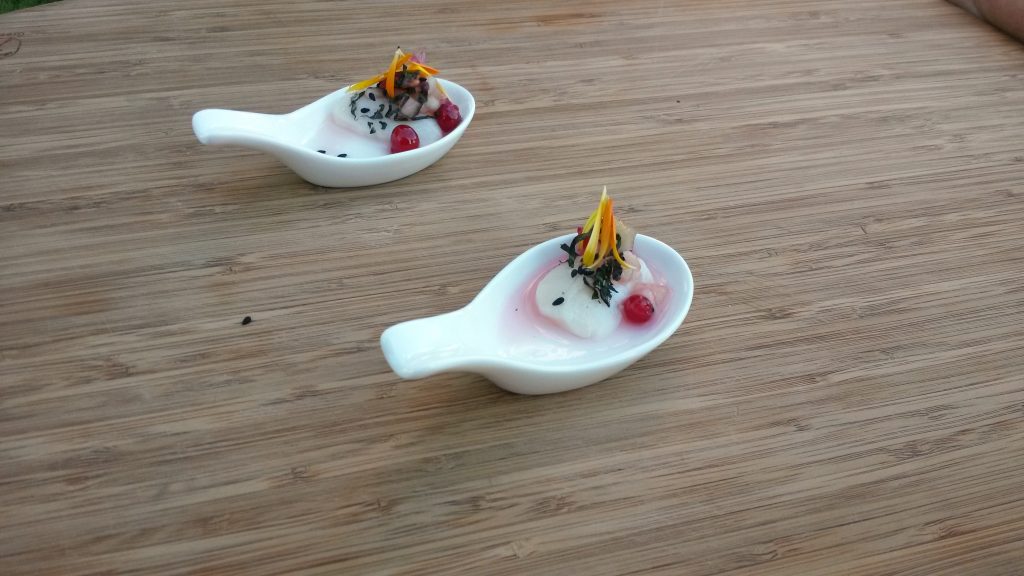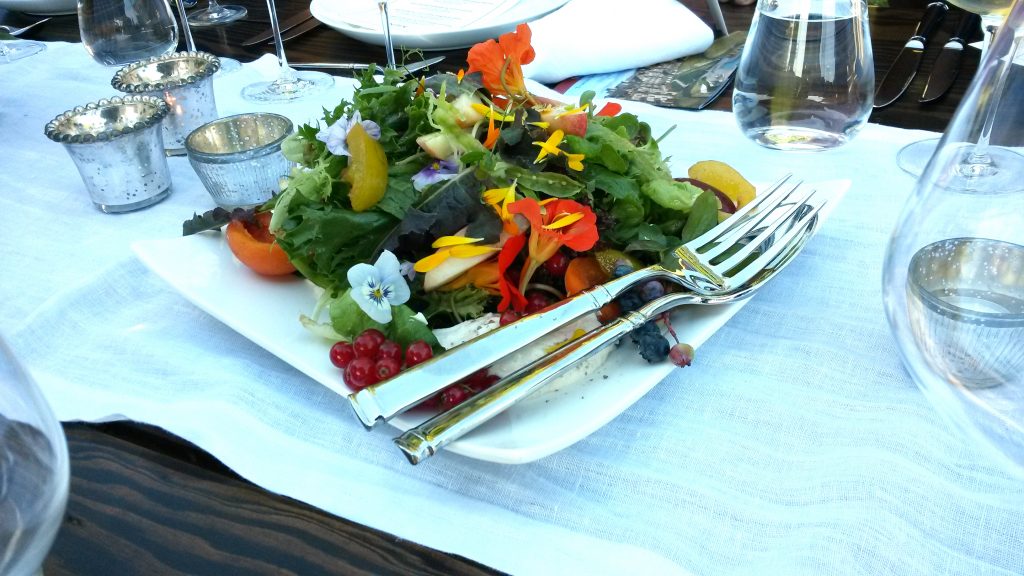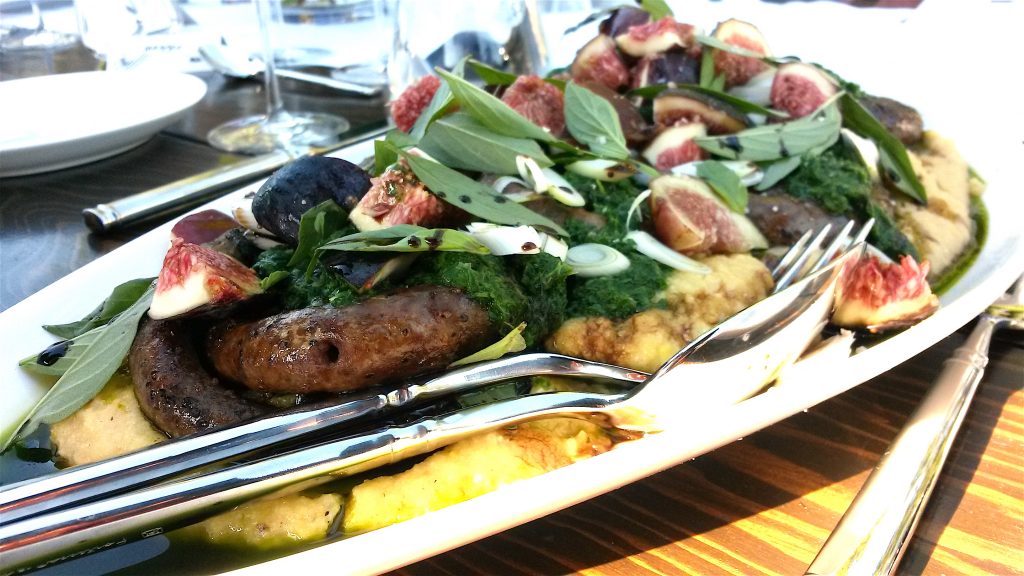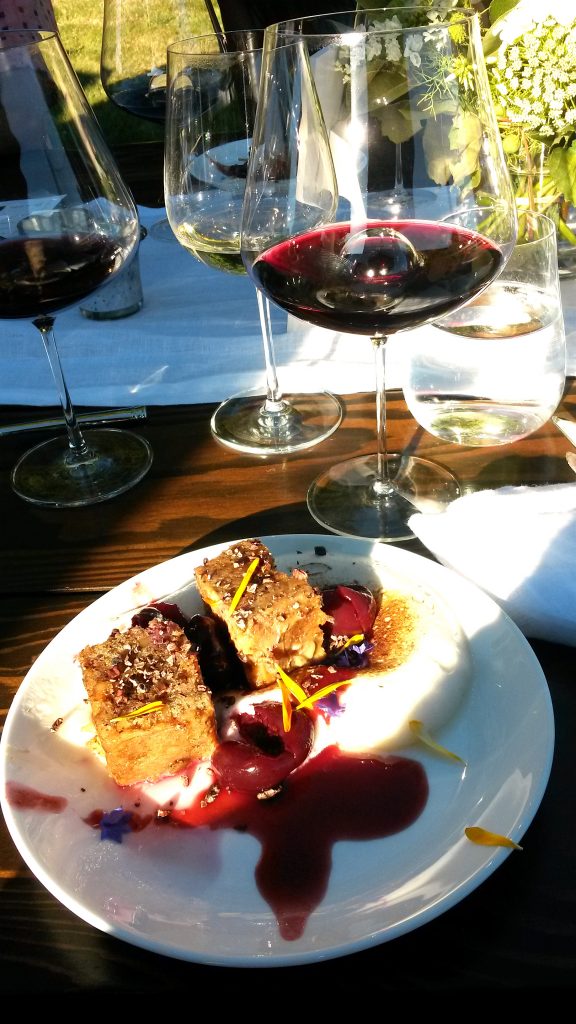 This event was nothing short of amazing. I truly enjoyed myself!
Check out this video, featuring me at the event!
Be sure to check out these sites!