Easy peach lemonade made with basic ingredients!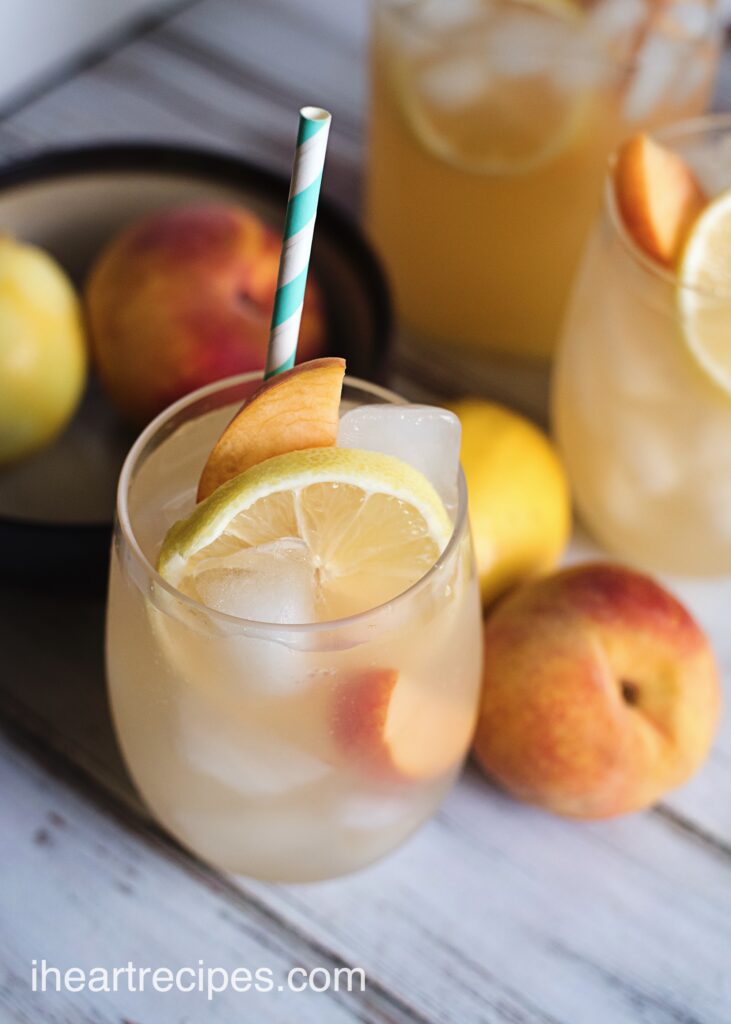 Hey cousins! It's time to get it poppin' with one of my all-time favorite summer drinks! In this post, I'm going to show you how to make easy peach lemonade. This drink will be made super easy with frozen concentrated juice. Therefore, you don't worry about squeezing fresh lemonade in a hot kitchen. We're going to make this recipe with ease!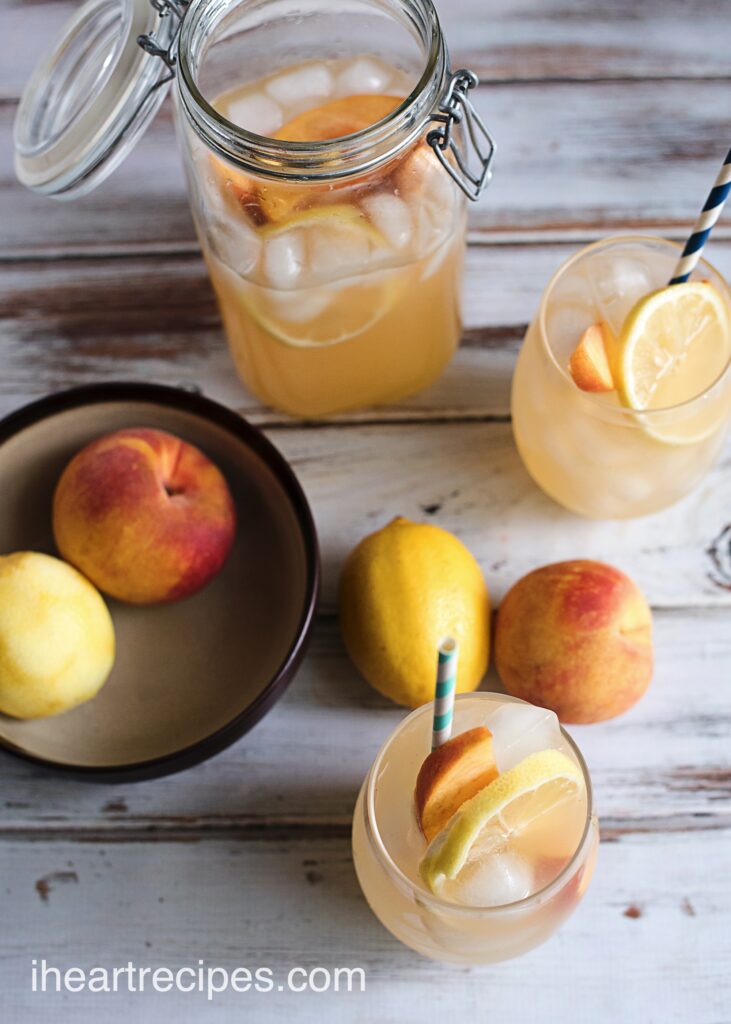 If you're anything like me, you're constantly sipping on an ice-cold drink all summer long. I swear, last summer, I had a different kind of lemonade almost every day. Since I was always on the go, I bought my lemonades from different places. I remember one of the peach lemonades that I bought last year was $8 for 16oz. I didn't realize how much it had cost until I took a look at my bank statement and keep seeing transactions for $8. I remember one day, in particular, I had bought 4 of the peach lemonades. $32 dollars for some dang lemonade? I think not! That's when I decided to start making my own!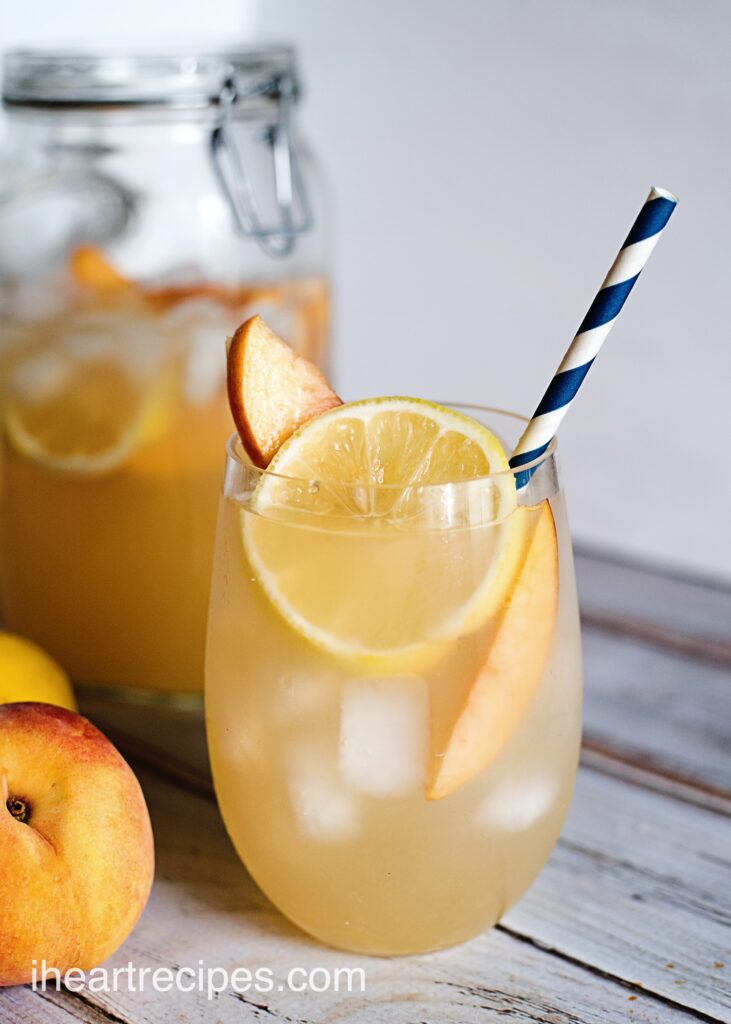 For my easy peach lemonade recipe, I use frozen peaches, lemonade concentrate, and some fresh lemons. I use a few other basic ingredients as well, such as water and sugar. Making a pitcher of this easy peach lemonade usually cost me anywhere from $5-8 dollars! It's way less than buying it made from other places!
Try my recipe for my easy peach lemonade, and be sure to check these beverages out as well!
Homemade Peach Lemonade
A refreshing combination of lemon and peaches – perfect for a hot day! I use lemon and peach concentrate for extra flavor, and garnish with fresh peach and lemon slices.
Ingredients
3

cups

fresh peaches

diced

12

oz

frozen lemonade concentrate

zest from 2 large lemons

6

cups

water

¼

cup

granulated sugar

garnish with fresh lemon and sliced peaches
Instructions
In a large saucepan add in the diced peaches, lemon zest, and ¼ cup sugar.

Next, pour in 2 cups of water then turn the heat to medium high.

Let boil for about 5 minutes.

Once the peaches are tender, mash with a potato masher, then remove the pan from the heat.

Let the peach mixture cool, then strain.

Toss out the pulp.

Combine the peach syrup, and frozen lemonade concentrate in a large pitcher, and mix until well combined.

Pour in 4 cups of water, and stir.

Refrigerate until cold.

Pour over ice, and garnish.

Serve & enjoy.
Don't forget to subscribe to I Heart Recipes on YouTube to see all of my recipe videos, cooking tips, and more! You can also follow me on Facebook, Instagram, and Pinterest to keep up with all things Rosie and I Heart Recipes!
Love Peaches? Check out these recipes!