Homemade chicken & sausage jambalaya made in the slow cooker.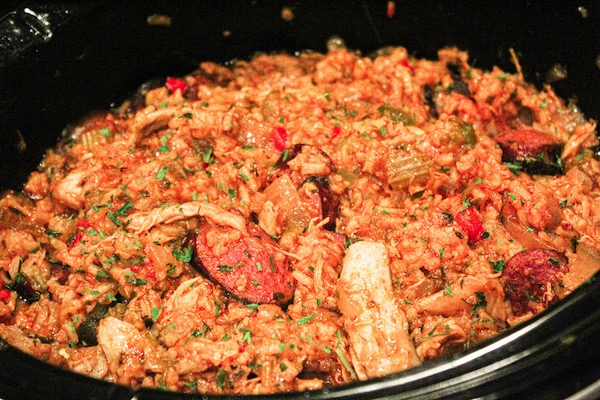 Hey cousins! Are you getting tired of the slow cooker recipes yet? I hope not, because I won't be slowing down anytime soon! In this post I'm going to share my Slow Cooker Jambalaya recipe.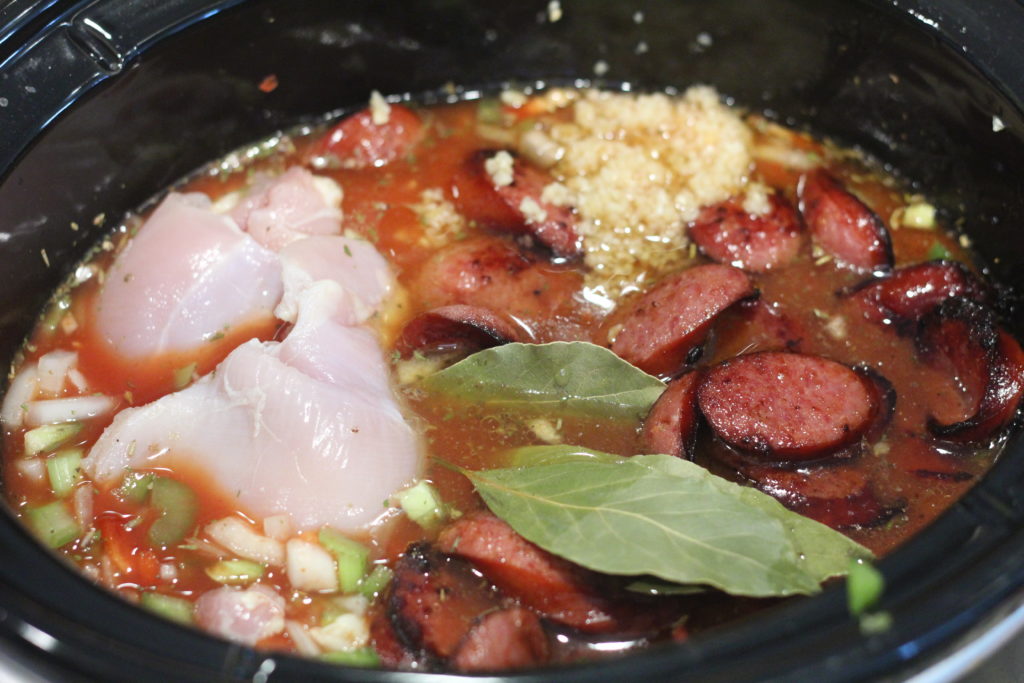 Everyone had their own twist for jambalaya. Some swear that you need a specific jambalaya seasoning. Heck, some even like Zatarain's Jambalaya. I personally make jambalaya several different ways. I love seafood jambalaya, but this time around I'm just going to stick to using chicken and smoked sausage. However, if you'd like to add some shrimp to this recipe, you can simply add the shrimp into the slow cooker during the last 15 minutes of cooking and be sure to stir them in. Easy stuff right?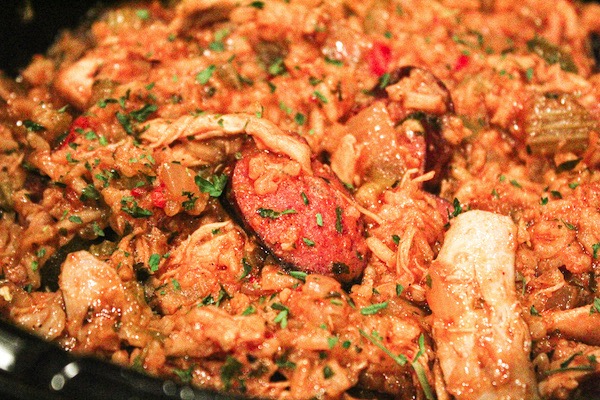 How delicious does this slow cooker Jambalaya look? Don't forget to share this recipe with your friends on Facebook & Pinterest!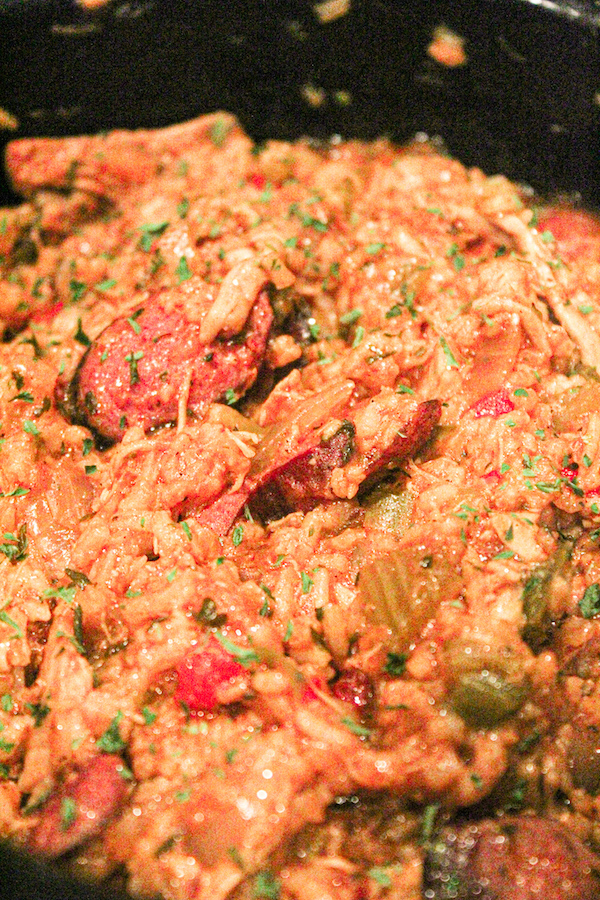 Print out this chicken and sausage jambalaya recipe using the recipe card below!
Before you go – make sure to never miss a recipe from I Heart Recipes. Subscribe to my YouTube channel!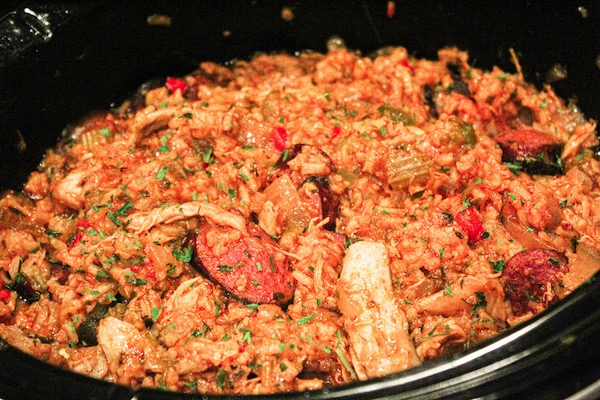 Slow Cooker Jambalaya with Chicken and Sausage
This slow cooker jambalaya is the easiest weeknight meal. Just toss all the ingredients into your slow cooker, set the timer, and you're ready to go! Serve this flavor-packed dish over white rice for a simple dinner.
Print Recipe
Pin Recipe
Instructions
Drizzle the olive oil into a large pan, then place it over medium heat.

Once the oil is hot, add in the smoked sausage, and cook it until it browns around the edges. Then turn off the heat.

Next, add the chicken broth and tomato paste into a 4-6 qt slow cooke, and mix until well combined.

Now add in the diced onion, celery, bell peppers, minced garlic, chicken, and brown sausage.

Sprinkle in the creole seasoning and herbs de provence, then toss in the bay leaves.

Stir the ingredients, then place the lid on the slow cooker.

Cook on high for 3 hours.

Next, remove the chicken from the slow cooker, and shred the meat.

Toss the chicken back into the slow cooker, and also add the rice at this time.

Stir the ingredients, place the lid back on top of the slow cooker, and let cook for an additional hour.

Once done, give the jambalaya a nice stir.
If you loved this recipe,
leave me a review below
. This helps future recipe makers and ensures continued high-quality recipes for years to come!
© 2023 I Heart Recipes
Loved this easy jambalaya recipe? Don't miss these other fan favorites: