Easy lasagna recipe made with ground turkey, mozzarella cheese, crushed tomatoes, and Italian herbs.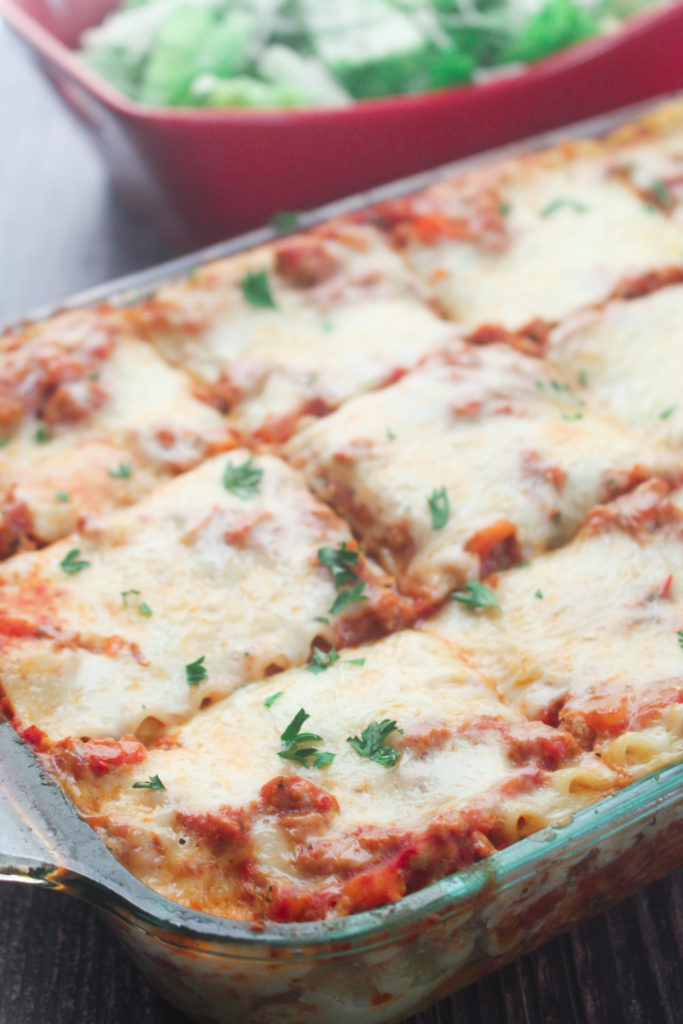 Hey cousins! I've been getting a lot of request for recipes using ground turkey. So in this post I'm going to share my Simple Turkey Lasagna recipe. Unlike many turkey lasagna recipes, this isn't a turkey lasagna recipe with spinach. I simply use ground turkey, mozzarella cheese, and I make a homemade meat sauce… It's actually really easy y'all so let's get right to it!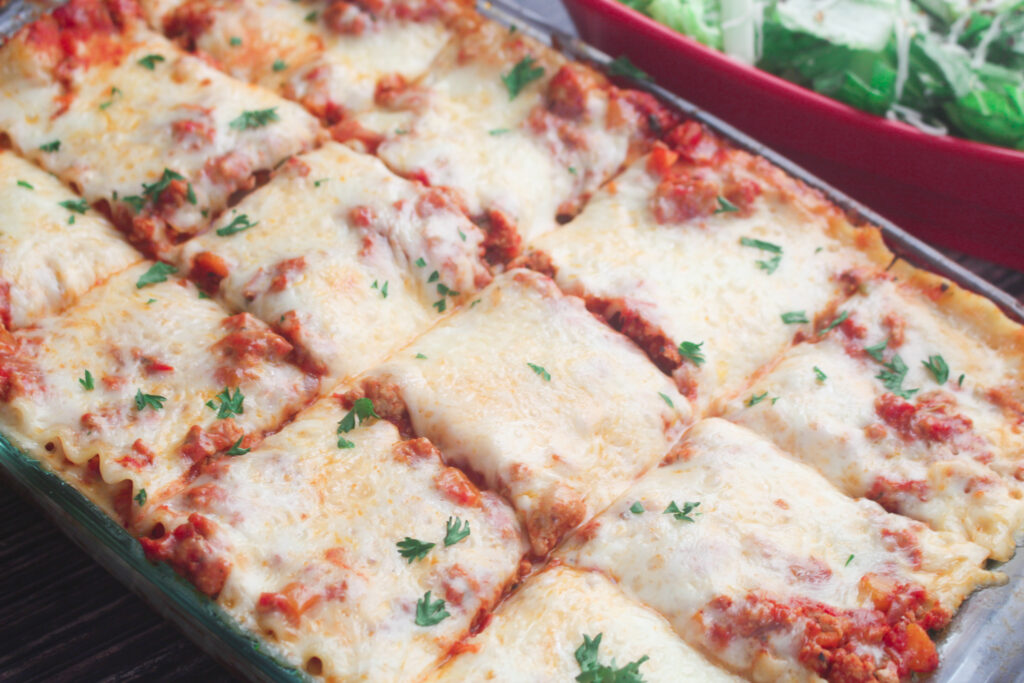 What's the best cheese to use in turkey lasagna?
I know a lot of people always question whether or not the should use ricotta or cottage cheese when making lasagna. I like both, but for this recipe I will be using ricotta cheese. If you choose to make turkey lasagna with cottage cheese, do you.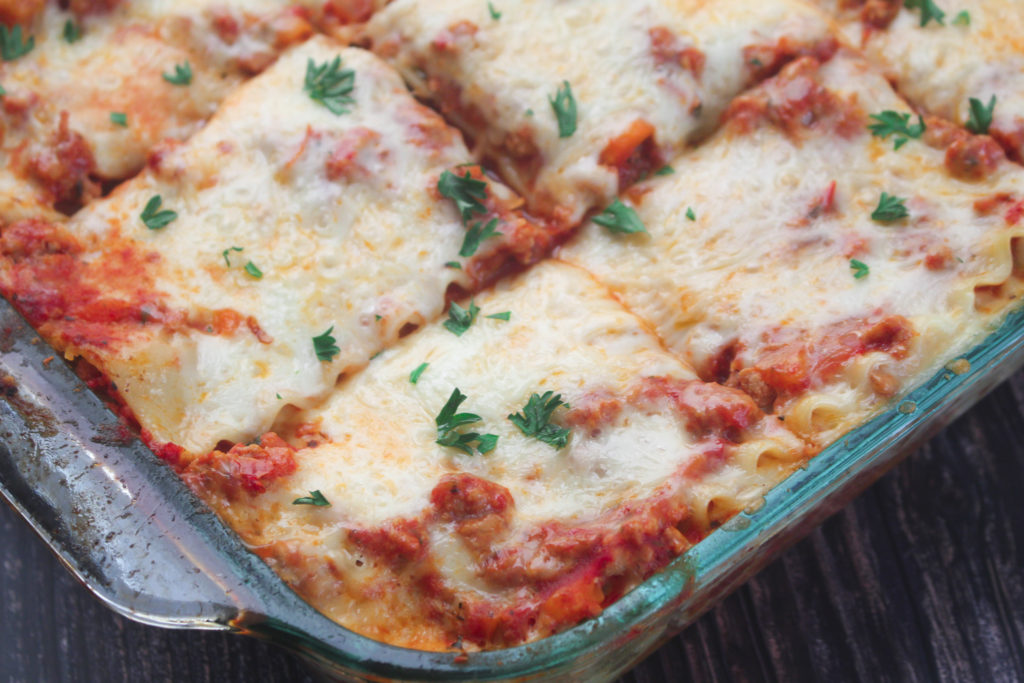 I guess you can say this is a healthy turkey lasagna recipe, because I use lean ground turkey, very little fat… ACTUALLY, I take that back! I actually add a nice amount of cheese, sooooo yeah! LOL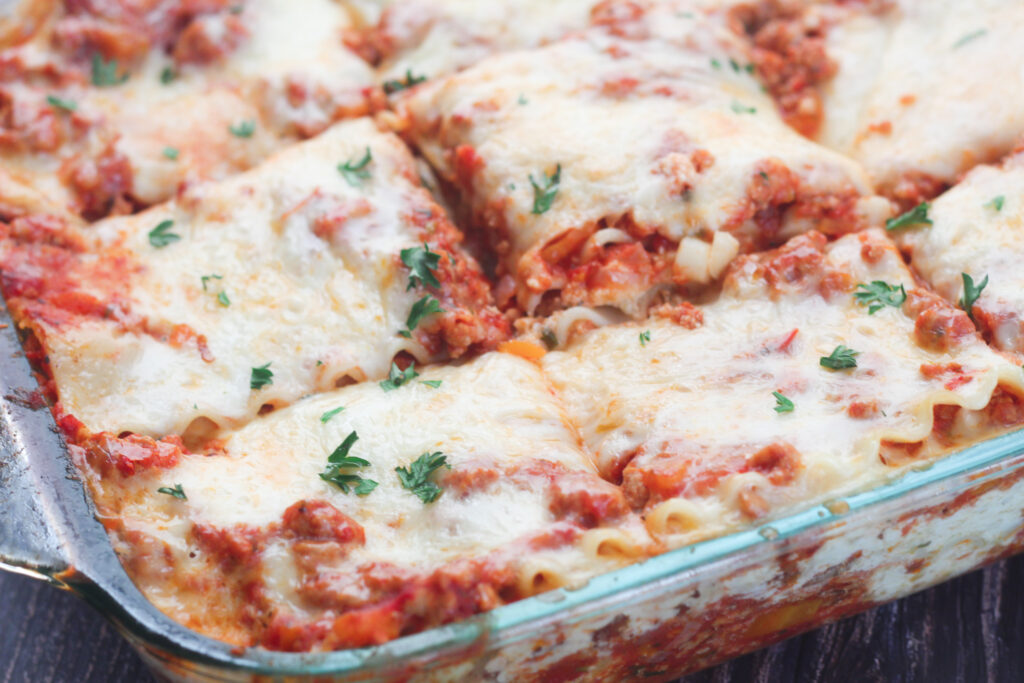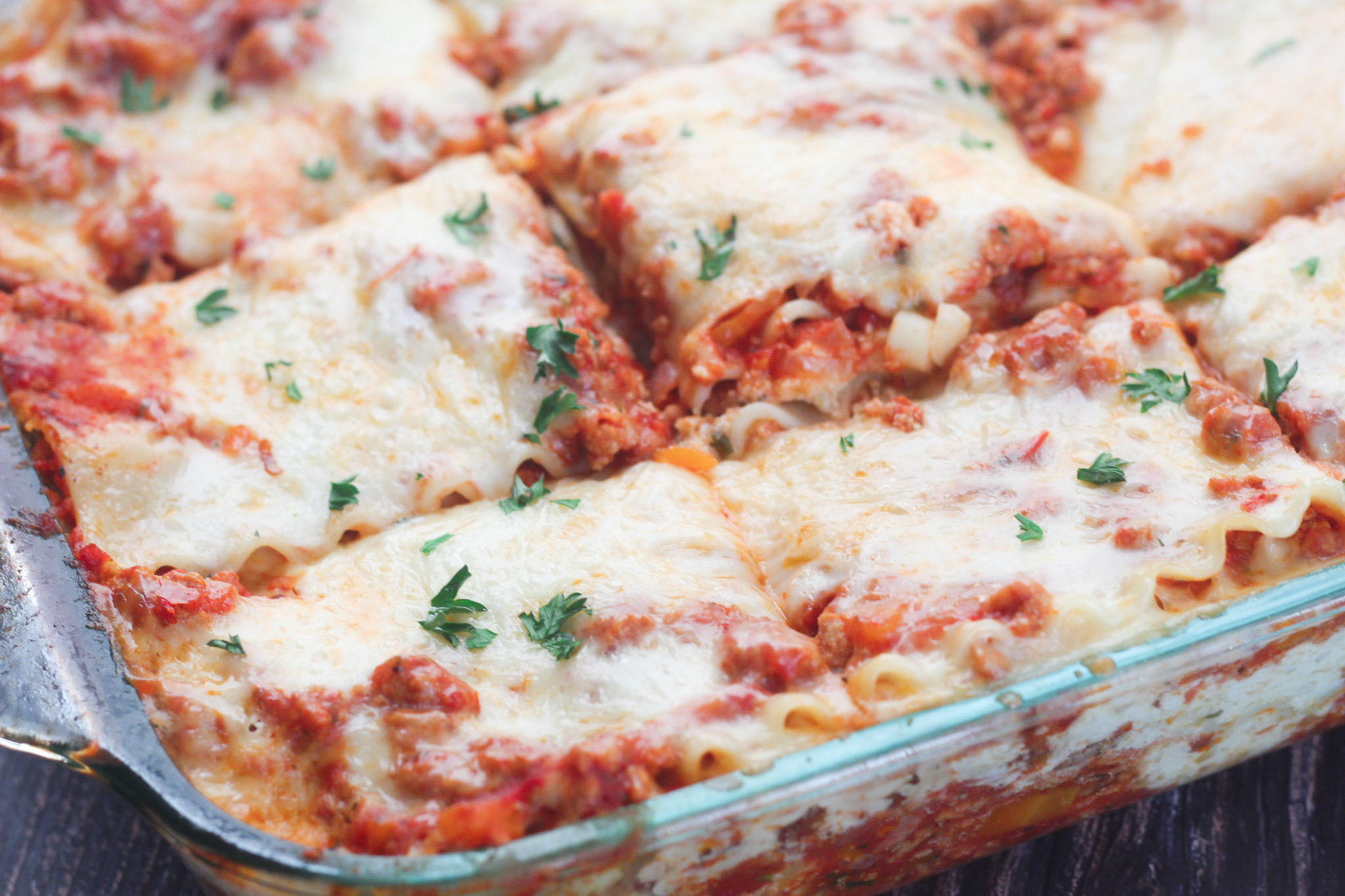 Be sure to check out my video tutorial for a visual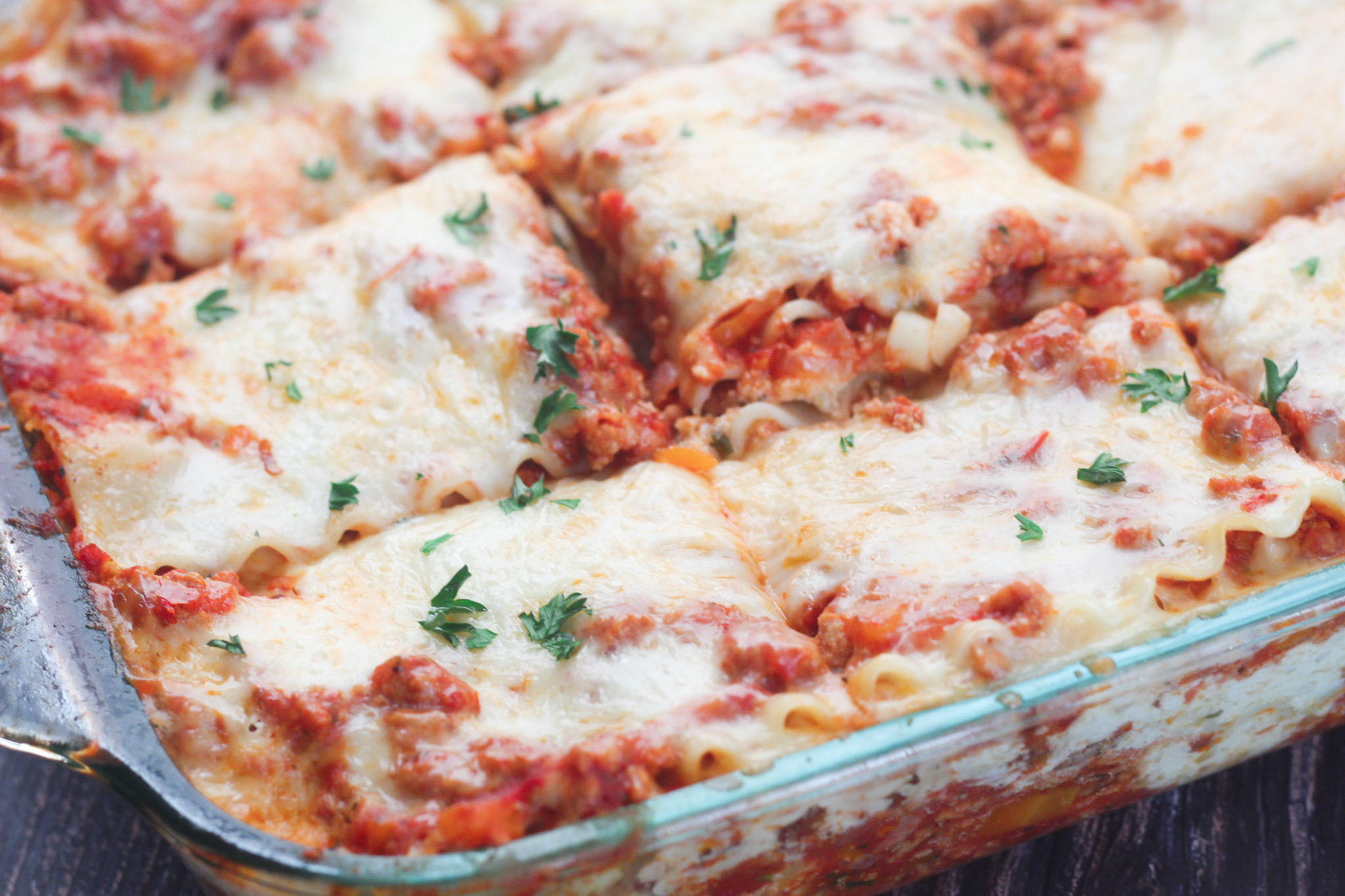 Simple Turkey Lasagna Recipe
This easy turkey lasagna is packed with lean ground turkey, creamy ricotta cheese, and a homemade meat sauce. It's a delicious twist on a classic lasagna recipe.
Watch Video
Print Recipe
Pin Recipe
Instructions
Drizzle the olive oil into a large pan, then place over medium high heat. Brown the meat, and drain excess fat.

Sprinkle in the seasoning salt, black pepper, and 1 tsp Italian seasoning. Stir well.

Now add in the onions, and carrots. Mix the ingredients until well combined.

Pour in the crushed tomatoes, and stir. Next add in the garlic, oregano, and fresh basil.

Now add in 1 tbsp of brown sugar, and stir. Reduce the heat to medium low, and. let cook for 15 minutes.

Preheat the oven to 350 F.

Grab a large mixing bowl and combine the ricotta, 2 eggs, 8 oz shredded mozzarella cheese, and 1 1/2 tsp Italian seasoning. Mix well.

Now grab a 9×13, and add a thin layer of meat sauce to the bottom. Next add 3 lasagna noodles on top pf the sauce. Now add a layer of the ricotta mixture, followed by meat sauce, then top with lasagna noodles. Repeat.

Add a thin layer of the meat sauce on top of the lasagna noodles, then top with 8 oz of shredded mozzarella cheese.

Cover bake dish loosely with foil, then place in the oven, and bake for 55 minutes.

Let the lasagna sit for 10 minutes before cutting into it.
Video
If you loved this recipe,
leave me a review below
. This helps future recipe makers and ensures continued high-quality recipes for years to come!
© 2023 I Heart Recipes
If you loved this turkey lasagna recipe, don't miss these fan favorites!