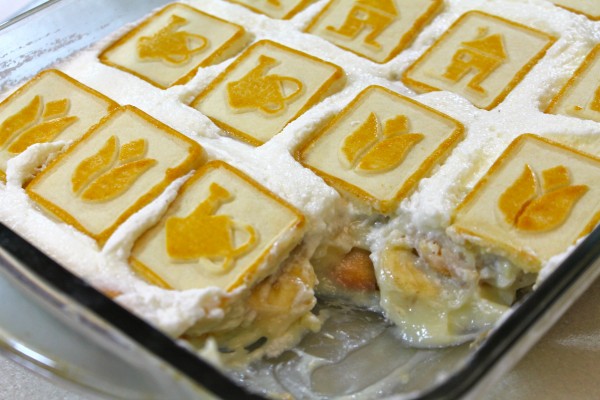 Old Fashioned Homemade Banana Pudding with a modern twist!
When I first started uploading  tutorials on Youtube, one of my most popular recipes was my Homemade Banana Pudding. Everyone seemed to love it. It was easy, delicious, and reminded them of how their mom, or grandma made it. When YouTube started to make changes, my video looked outdated and blurry. Eventually I decided to record another recipe for banana pudding, but this time I shared a banana pudding with meringue. Although many people liked it, a lot of people preferred my original recipe, so here it is – well almost… My original recipe had more steps than this recipe, and was a bit more complicated. HOWEVER, this recipe taste exactly the same as my very first upload. I simply changed the recipe to reduce the amount of ingredients needed AND to make it practically fool proof.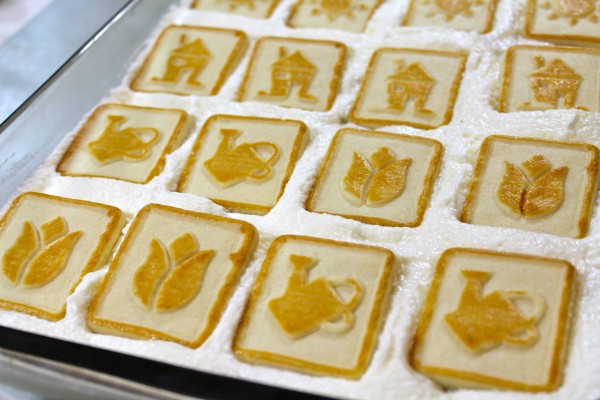 I love vanilla wafers, but I also love chessman cookies so I use both for my banana pudding. I use the wafers throughout the pudding, and the cute little chessman cookies on top. You can use either or both of the like I do. Also, I like a lot of bananas  & wafers. Feel free to use as little or as much as you want.
Here's how I make my Banana Pudding
How to Make Homemade Banana Pudding
This homemade banana pudding recipe is a sweet and easy dessert.
Ingredients
4

large ripe bananas

1

box vanilla wafers

1

package of Chessman cookies

3

eggs

3

cups

whole milk

1

cup

sugar

1/2

tsp

salt

1/3

cup

cornstarch

1/4

tsp

ground nutmeg

2

tsp

vanilla extract

1 1/2

cup

heavy whipping cream

2/3

cup

sifted confectioners sugar
Instructions
Add one cup sugar, 1/2 tsp salt, 1/4 tsp ground nutmeg, and 1/3 cup cornstarch into a large sauce pan. Sift or stir the ingredients together, then pour in 3 cups of milk, and stir until well combined.

Place the pan over medium heat, and cook for about 15 minutes. stir continuously.

Reduce the heat to low, and scoop out about 1/2 cup of the hot milk mixture.

In a large bowl, beat three eggs. Slowly pour in the the 1/2 cup of the hot milk mixture, and continue to stir. By doing this, you are slowly bringing the eggs up to temperature, and this prevents the eggs from cooking when you add it to the sauce pan.

Return back to the stove top, and turn the heat back to medium.

Stir the hot milk mixture, and start adding in the eggs.

Stir continuously, and and add in the vanilla extract.

Stir, and cook for an additional 2 minutes.

Remove from the heat, and let it sit for 2 minutes.

Pour the hot pudding into a heat resistance bowl.

Cover the pudding with plastic wrap. Make sure that the plastic wrap is touching the pudding. This prevents the pudding from forming a film on top.

Let the pudding sit until it reaches room temperature.
Whipped Cream:
Pour 1 1/2 cup of heavy whipping cream into a medium sized bowl, and sprinkle in 2/3 cup of powdered sugar.

Mix the ingredients with a handheld mixer at high speed until the it turns into whipped cream!
Assemble the Pudding:
Slice up the bananas, and open up the box of vanilla wafers, and bag of chessman cookies.

In a 9x13 add some vanilla wafers and banana slices, then add half of the pudding on top.

Smooth out the layer of pudding, then add another layer of wafers and bananas.

Add another layer of pudding, then add the whipped cream.

Top the pudding off with chessman cookies.

Serve!

Cover & refrigerate the leftovers!
[amd-zlrecipe-recipe:252]