Easy strawberry jello poke cake made with white cake mix, strawberry gelatin, and topped with whipped topping & fresh strawberries!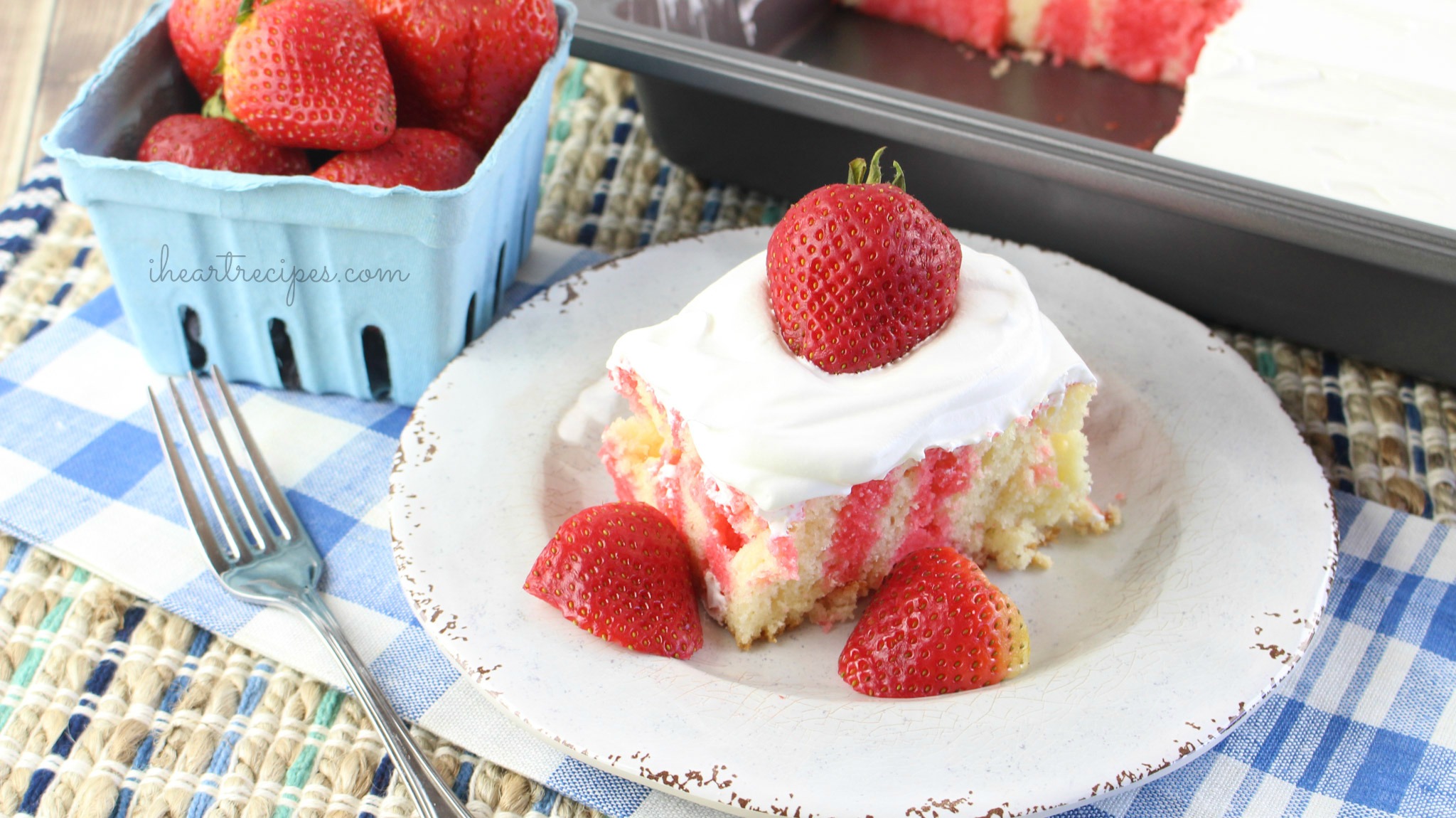 A Delicious Strawberry Jello Poke Cake Recipe!
Since I uploaded my strawberry shortcake cheesecake recipe, so many of you have been asking me to upload more strawberry recipes. At first I was hesitant,  because I can't eat strawberries due to food allergies. However,  I shouldn't punish y'all because of my allergy right?! LOL.  Anywho, in this post I'm going to share a super easy strawberry jello poke cake that you all can enjoy!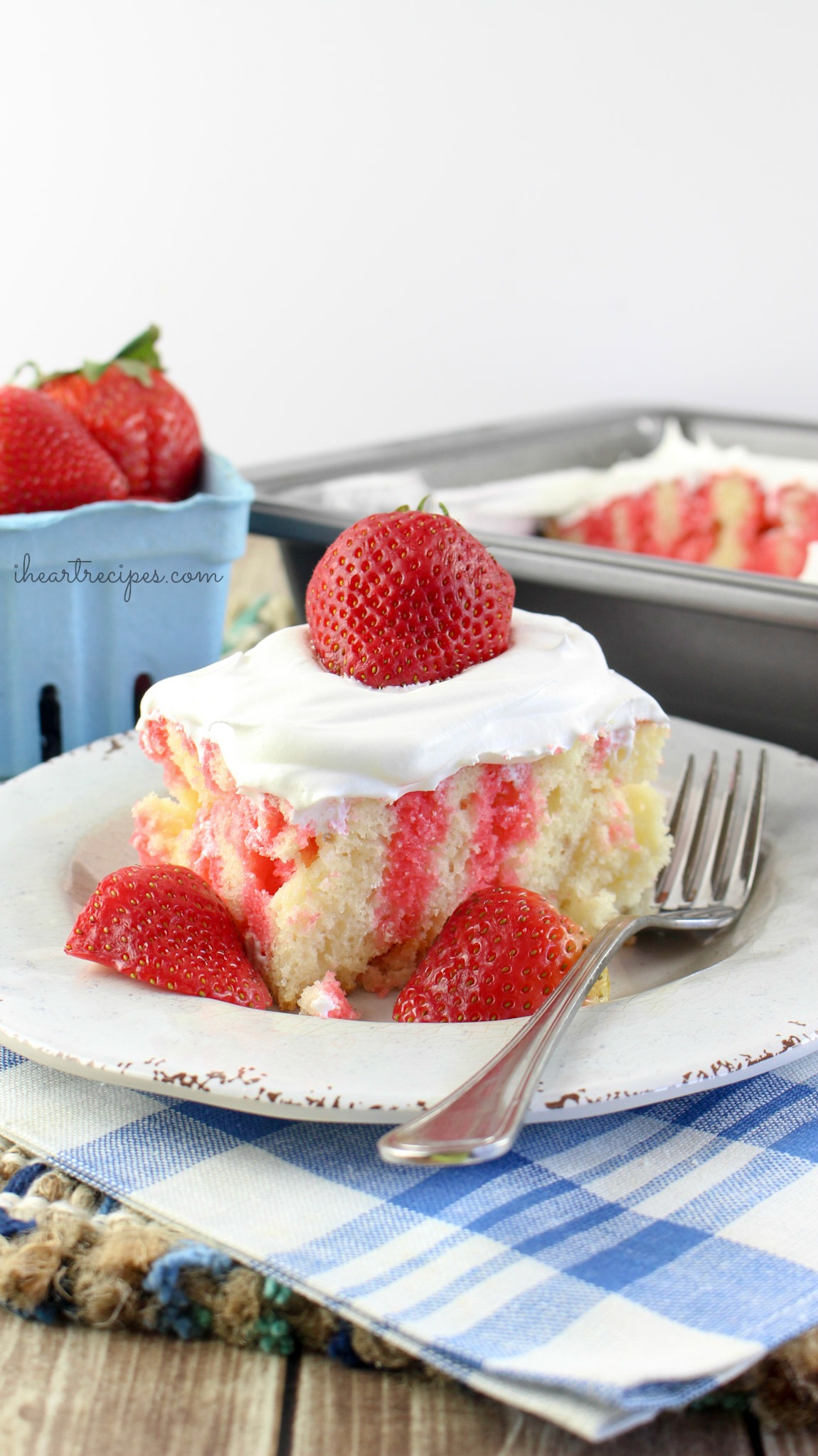 This cake recipe is semi homemade, since we will be using white cake mix. You can use whatever brand you'd like, just make sure that you have the ingredients on the back of the box as well.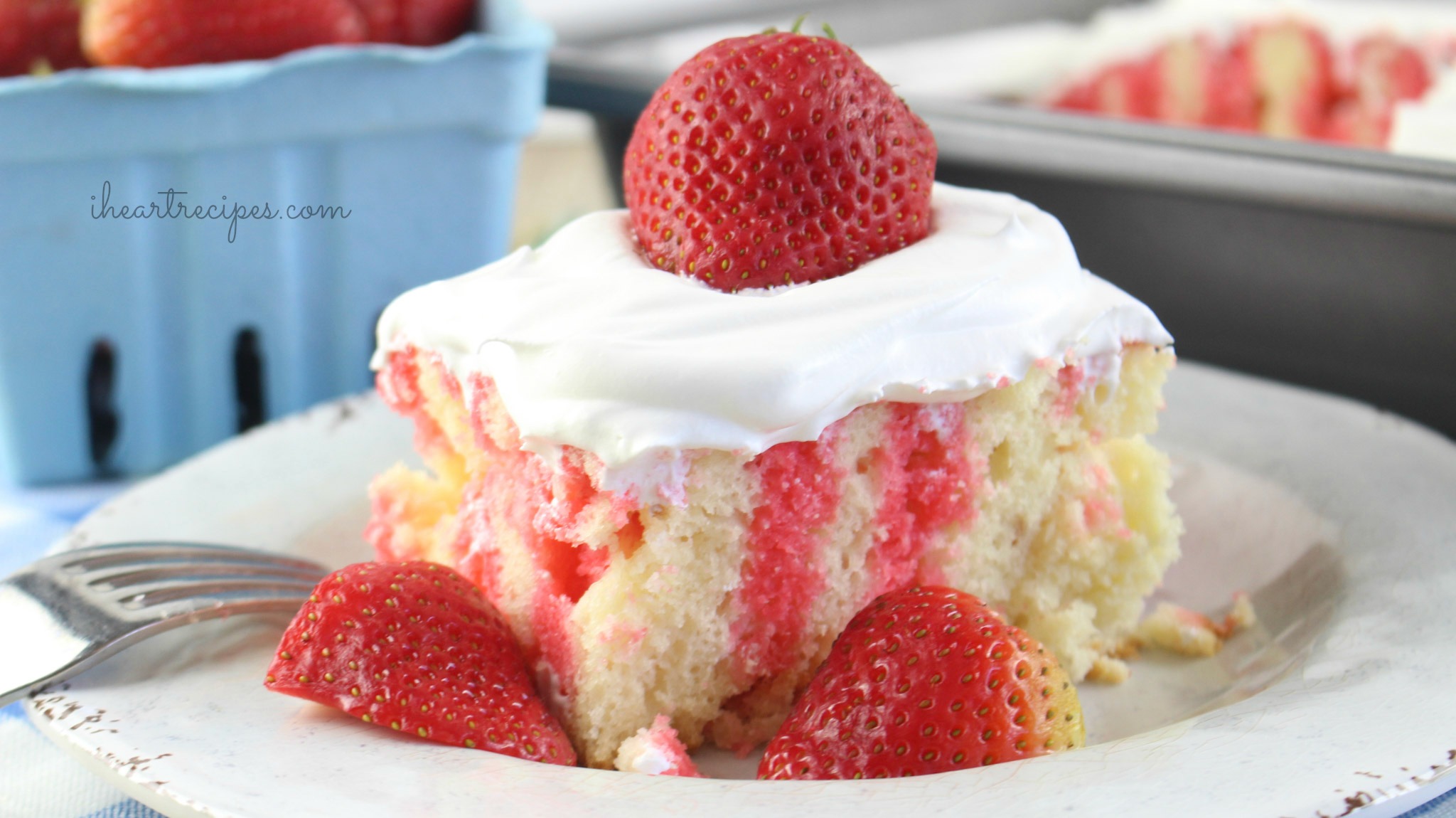 The cake is topped off with creamy whipped topping and fresh strawberries. If you're allergic to strawberries, you can skip out on the fresh strawberries! Also be sure to use a gelatin with artificial flavoring instead of real strawberry flavoring if you're allergic to strawberries.
While you're here, check out some of my other cake recipes!
SOUTHERN CREAM CHEESE POUND CAKE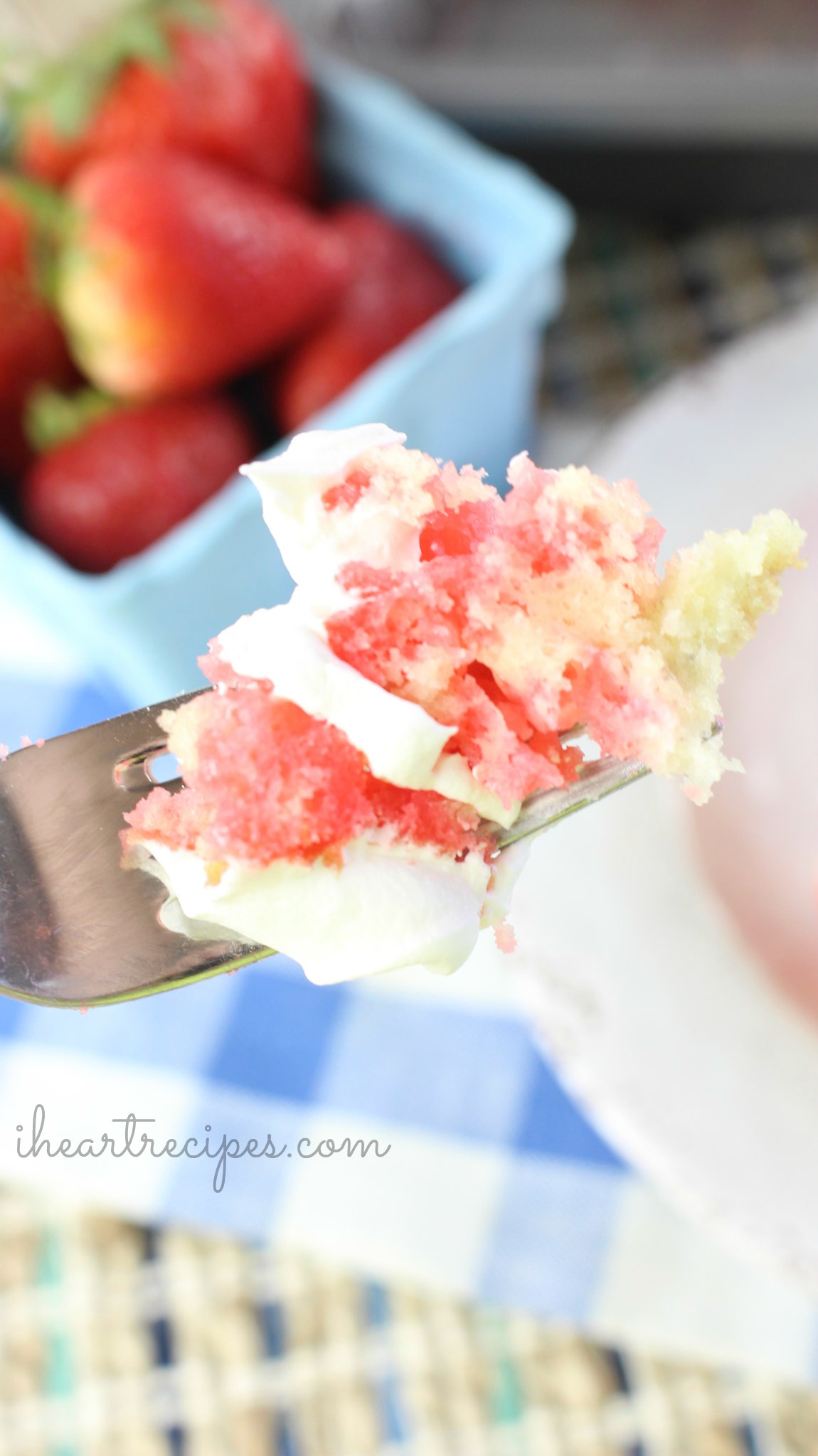 This cake can easily be turned into a different flavor, such as an Orange Jello Cake, or a Hawaiian Poke Cake. You'd like to see those variations, leave me a comment down below.
Print the recipe, and leave me a comment below! Follow me on Facebook, Instagram, Pinterest and YouTube!
Strawberry Jello Poke Cake
This fun twist on strawberry shortcake is a delicious and fresh summer treat!
Ingredients
15.25

oz

box white cake mix

AND ingredients on the back of the box

3

oz

box of strawberry gelatin

1

cup

boiling water

8

oz

Whipped Topping

Fresh strawberries

for garnish
Instructions
Preheat oven to 350°.

Spray the bottom of a 9 x 13 pan with a nonstick spray and set aside.

Combine the cake mix, eggs, oil and water in a mixing bowl and stir until all of the ingredients are wet. Mix the batter with an electric mixer on medium speed for 2 minutes.

Pour into the 9x13 pan and bake for 25-28 minutes or until an inserted toothpick comes out clean.

Place cake pan on a wire rack and cool for 45 minutes.

Using the end of a wooden spoon, gently poke holes all over the top of the cake.

Pour the strawberry gelatin mix into a mixing bowl, and add 1 cup boiling water and whisk until combined.

Pour the gelatin mixture all over the top of the cake.

Cover and refrigerate overnight or for at least 3 hours.

Before serving, spread Cool Whip on top of the cake and garnish with strawberries.

Serve & Enjoy