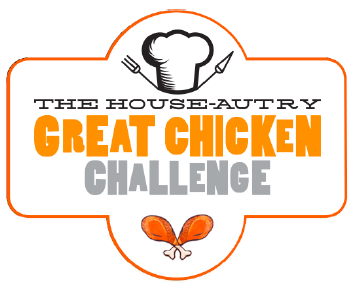 Hey y'all if you've been following me for quite some time now, you know that I am always coming up with a new recipe for chicken. Whether it be fried, baked, or grilled, my chicken recipes are pretty much endless! That's why when I heard about The House-Autry Great Chicken Challenge, I was all ears!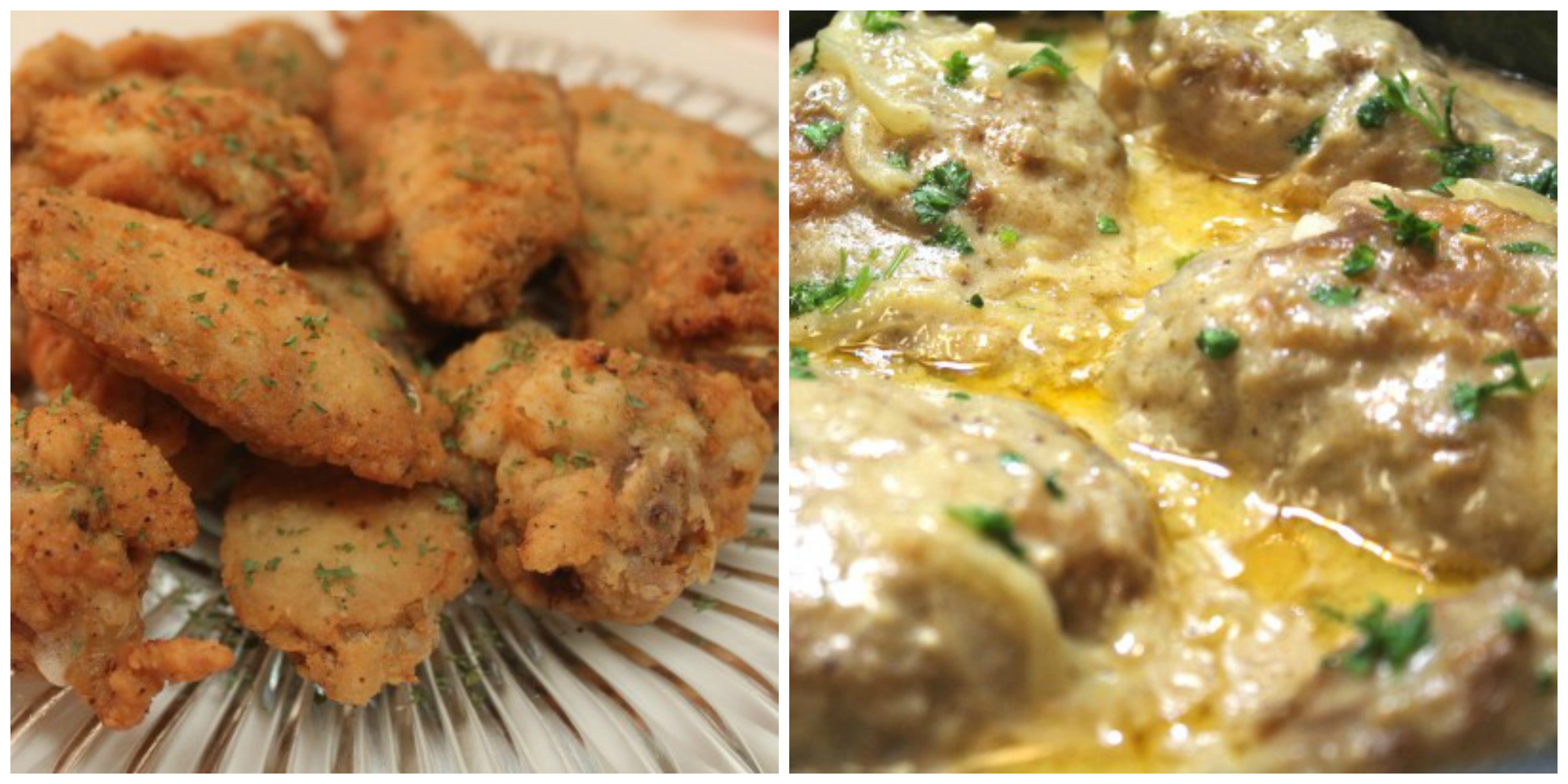 House-Autry is currently looking for the best chicken recipes. All you have to do is submit your chicken recipe, and they will give it a House-Autry twist! Each week, new recipes will be chosen. If your recipe is selected, you can win a nice amount of House-Autry supplies, PLUS a $100 gift card.  Wanna know the best part? At the end of the contest, a digital cookbook, featuring recipes from the challenge will be created. The cookbook will be sold for $5, and ALL the proceeds will go to Military In Action, which is an organization dedicated to providing assistance to active duty and retired US military men and women! Sounds pretty awesome right?
I decided to join in on the fun and submit my recipe for Chicken Lasagna. The chef & recipe engineers at House-Autry hooked my recipe up and gave it a little bit of their flavor
 Check it out!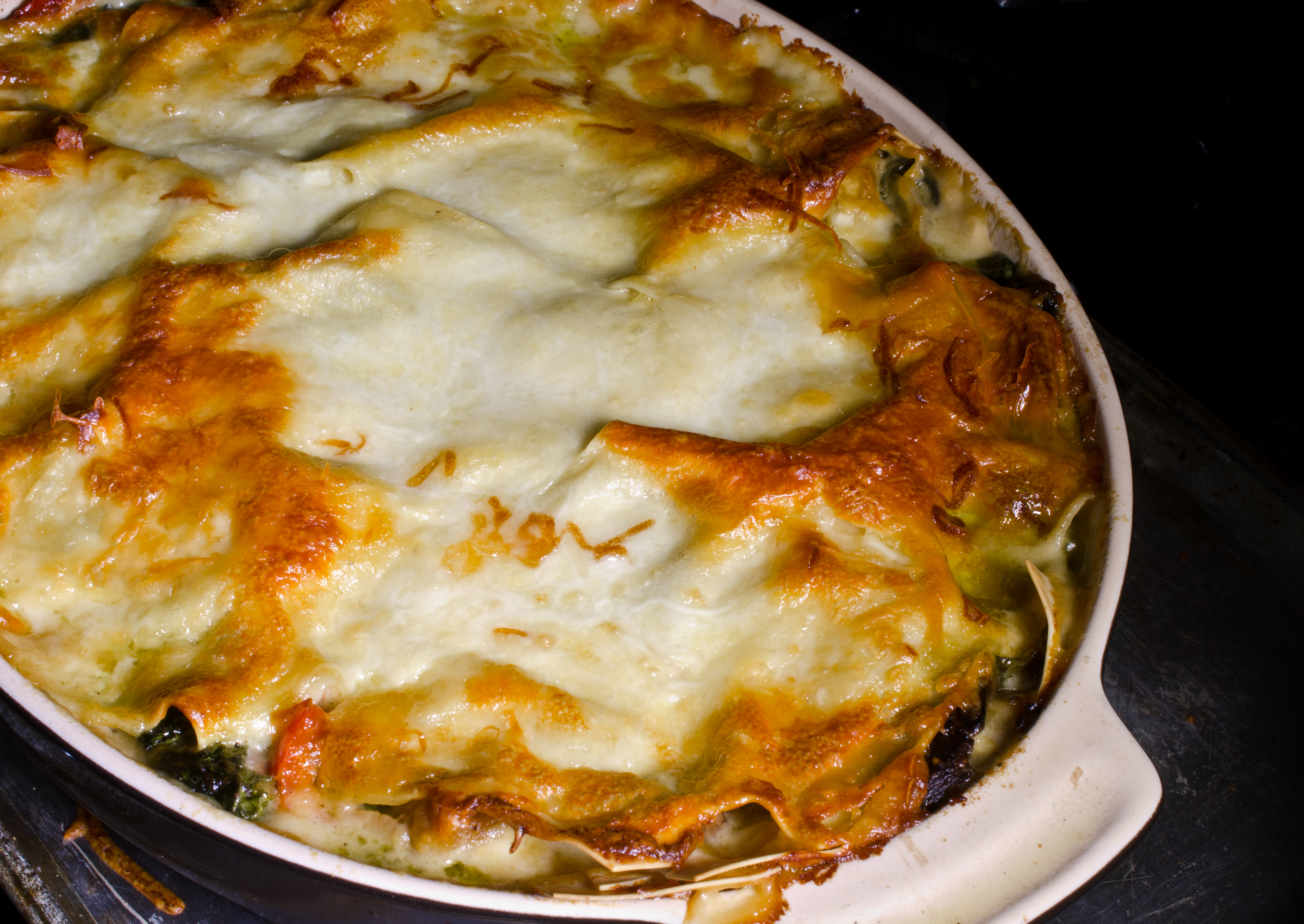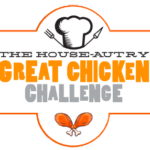 House-Autry The Great Chicken Challenge
This recipe calls for no red sauce but plenty of cheesy flavor, stuffed with roasted vegetables and chicken. We used House-Autry Chicken Breader to form a light coating on the chicken and also get that southern flavor. We also used it to form a roux for thickening the cheese sauce.
Total Time
1
hour
15
minutes
Ingredients
1 8-

ounce

box House-Autry Chicken Breader divided

2

pounds

boneless skinless chicken thighs

or breast

Canola oil for pan-frying

1

large zucchini

sliced into 1/4 inch rounds

1

large orange sweet pepper

seeded and sliced into 1/4 circles

1

large red sweet pepper

seeded and sliced into 1/4 inch circles

1

large egg plant

sliced into 1/4 inch rounds

1

medium sized onion

thinly sliced

1 1/2

cup

sliced mushrooms

2

tablespoons

olive oil

3

tablespoons

salt free seasoning

1

tablespoon

Italian seasoning

3

cups

fresh spinach

3

cups

shredded Gouda cheese

4

cups

Italian blend cheese

2

cups

heavy cream

1

cup

milk

1

teaspoon

Kosher salt

1/2

teaspoon

ground black pepper

1

teaspoon

garlic salt

4

tablespoons

unsalted butter

3

tablespoons

House Autry Chicken Breader

1

box oven ready lasagna pasta
Instructions
Dump the House-Autry Chicken Breader into a large bowl. Measure out 3 tablespoons and reserve for later. Prepare the breader as instructed on the box and dust the chicken pieces in the breader.

In a skillet, pour in enough oil to come 1/2 inch up the sides. Heat to 375° then pan-fry the chicken pieces in batches until golden, turning once. Drain on paper towels, then slice and reserve

Preheat oven to 425°

Place all the vegetables, except for the spinach, in a roasting

pan and drizzle the olive oil over the veggies. Sprinkle 1 tablespoon of the salt free seasoning, and Italian seasoning on the veggies, then toss, coating nicely.

Roast the vegetables for 10 minutes and they have taken some color. Remove from the oven and toss in the spinach, tossing with the hot veggies to wilt. Reserve.

In a large pot add the butter, and place over medium

heat. Once the butter melts and starts to bubble, sprinkle in

tablespoons of breader. Stir to form a roux and cook for a minute or so.

Pour in the heavy cream and whisk until the mixture is lump

Free, then add the milk. Add in the shredded Gouda, and stir until smooth and creamy. Reduce the heat down to low.

At the bottom of a deep 9x13-baking dish, add some of the vegetables,

and chicken. Pour some of the cheese sauce on top, then

add a layer of the lasagna pasta.

Next add more vegetables, chicken, and cheese sauce, then

Sprinkle some of the Italian cheese blend, then another layer of pasta. Repeat twice more.

On top of the last layer of pasta, add the remaining of the

cheese sauce, and Italian cheese.

Cover the dish, and bake on 375 F, for 35 minutes. Remove the cover from the pasta, and let bake for another10- 15 minutes.

Let the lasagna sit for 10 minutes before serving.
I'm definitely going to give this recipe a go!
The Great Chicken Challenge ends November 9, 2015. So don't waste another second – Submit your chicken recipe to House-Autry  today!
This is a sponsored post