This Caramel Apple Cider Cake combines the rich warmth of caramel with the tangy freshness of apple cider, creating a moist and flavorful fall treat that steals the spotlight at any gathering.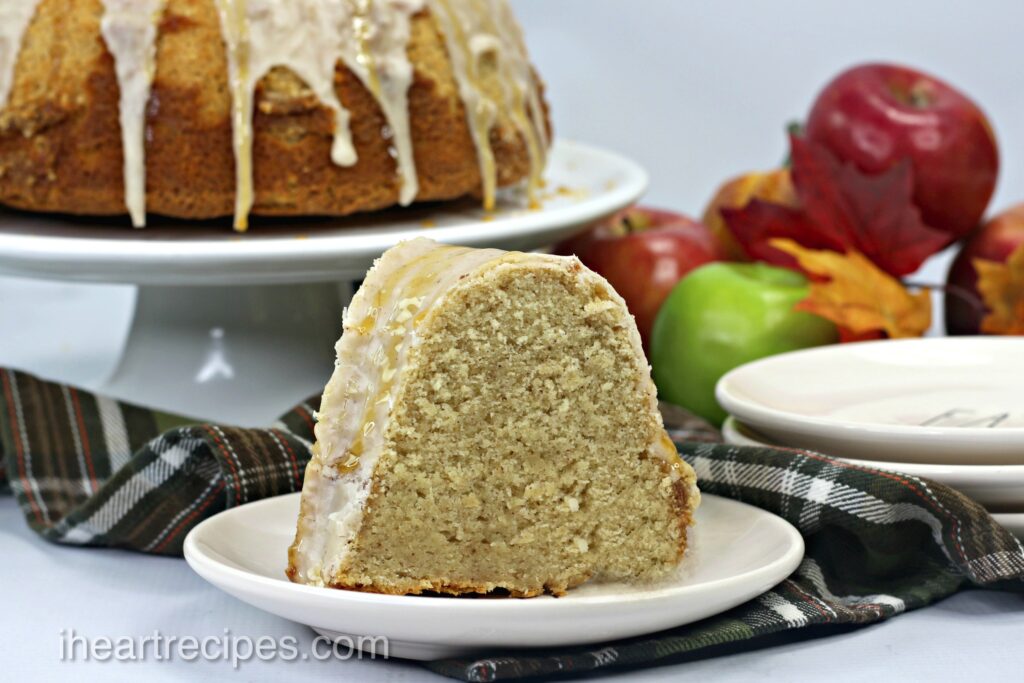 Hey Cousin! Slide in close and listen up because I'm about to spill the tea on a recipe that's about to change your fall dessert game: the Caramel Apple Cider Cake. You know, the kind that makes your family go, "You made this? For real?" Yeah, that one.
Why is this cake the MVP of my autumn? Well, it's like that cozy sweater you've been waiting to wear. Comforting, familiar, and downright snuggly. It's packed with flavors that'll make you feel like you're wrapped up in a blanket, watching leaves fall. And let's face it, we all have those days when our baking turns out like a Pinterest fail. But with this cake? Not gonna happen, Cousin.
So, Cousin, if you're ready to be the talk of the family (for good reasons)), let's get our bake on. With this Caramel Apple Cider Cake, you're not just serving dessert; you're serving up a whole mood. Let's do this cuz!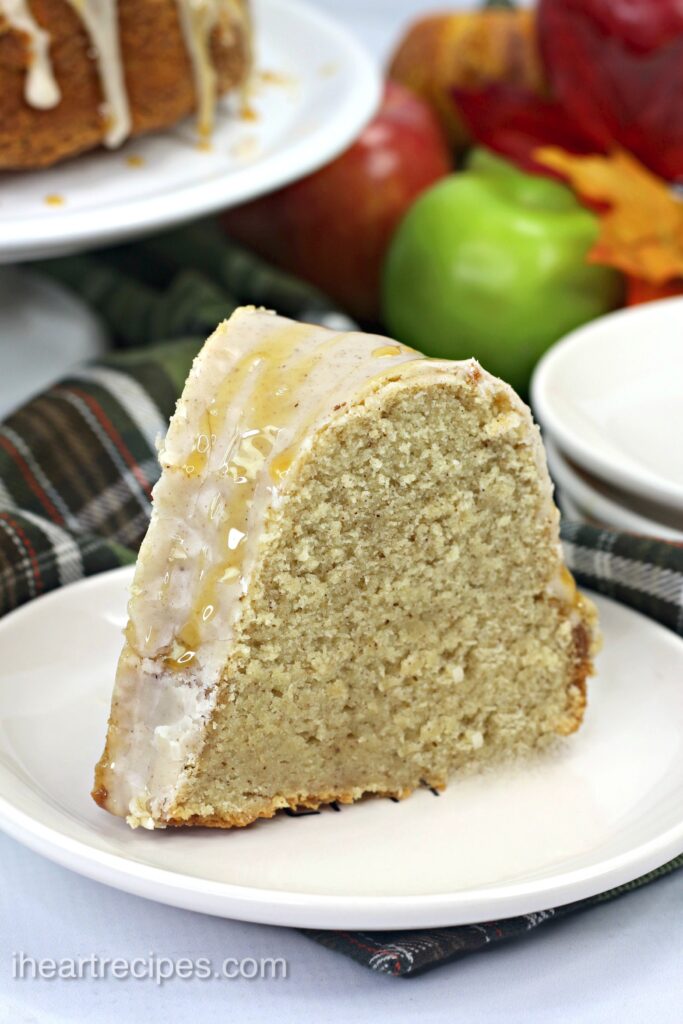 How to Make Caramel Apple Cider Cake
Groceries
Sugar
Unsalted Butter
Large eggs
Flour
Baking must-haves
Ground spices
Apple cider
Vanilla extract
Powdered sugar
Caramel sauce
Substitutes, if needed:
Butter: Out of unsalted? Use salted but easy on the added salt.
Eggs: Allergic? A mix of ground flaxseed and water can work wonders.
Apple Cider: Apple juice can step in, but maybe add a splash of apple cider vinegar for that tang.
Flour: Got gluten issues? Grab a gluten-free blend and watch for consistency.
Bundt Cake Tips and Tricks: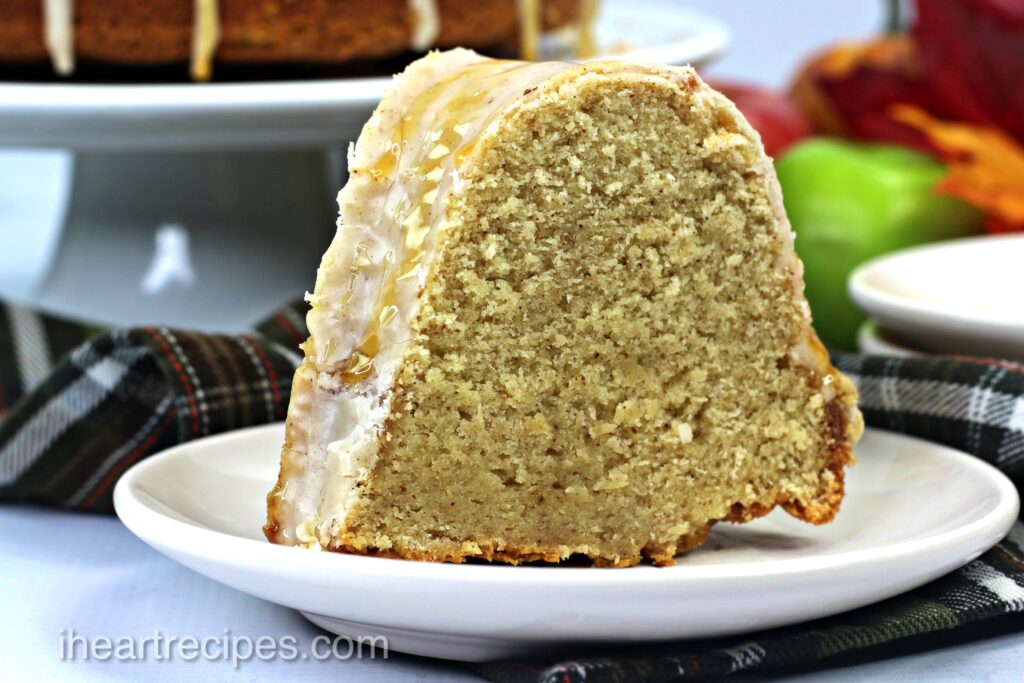 Bundt Pan Prep: This is essential! Due to the intricate designs of bundt pans, it's crucial to prep it properly with a baking spray. This ensures your cake will slide out seamlessly after baking.
Checking Doneness: The toothpick method is your best friend. Inserting a toothpick in the center should come out clean or with a few crumbs.
Cooling is Key: Allow the cake to cool in the pan for about 20 minutes. This lets it firm up a bit and minimizes the risk of breaking when transferring.
Avoid Overmixing: When you alternate between dry ingredients and apple cider, make sure you mix just until combined to keep the cake tender.
Got Leftovers of This Delicious Caramel Apple Cider Cake? Say What?!
If by some miracle there's cake left (because we know how we eat), pop that beauty in an airtight container. It's good at room temp for up to 3 days, but if you're saving it for the next family gossip session, keep it in the fridge.
More cakes to try!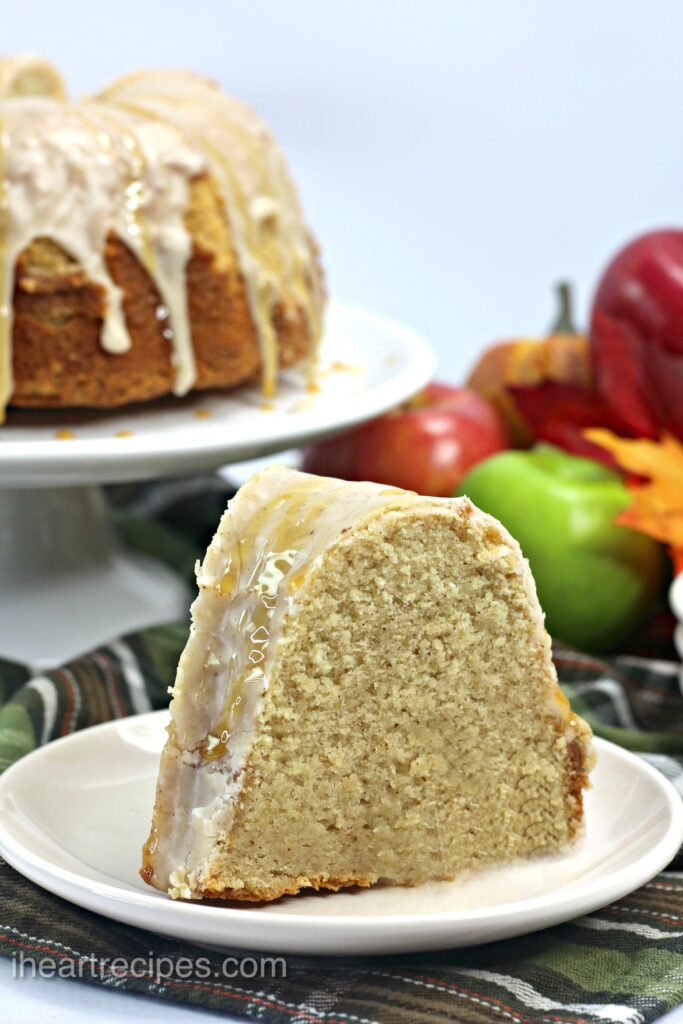 Print and save this Caramel Apple Cider Cake recipe for later!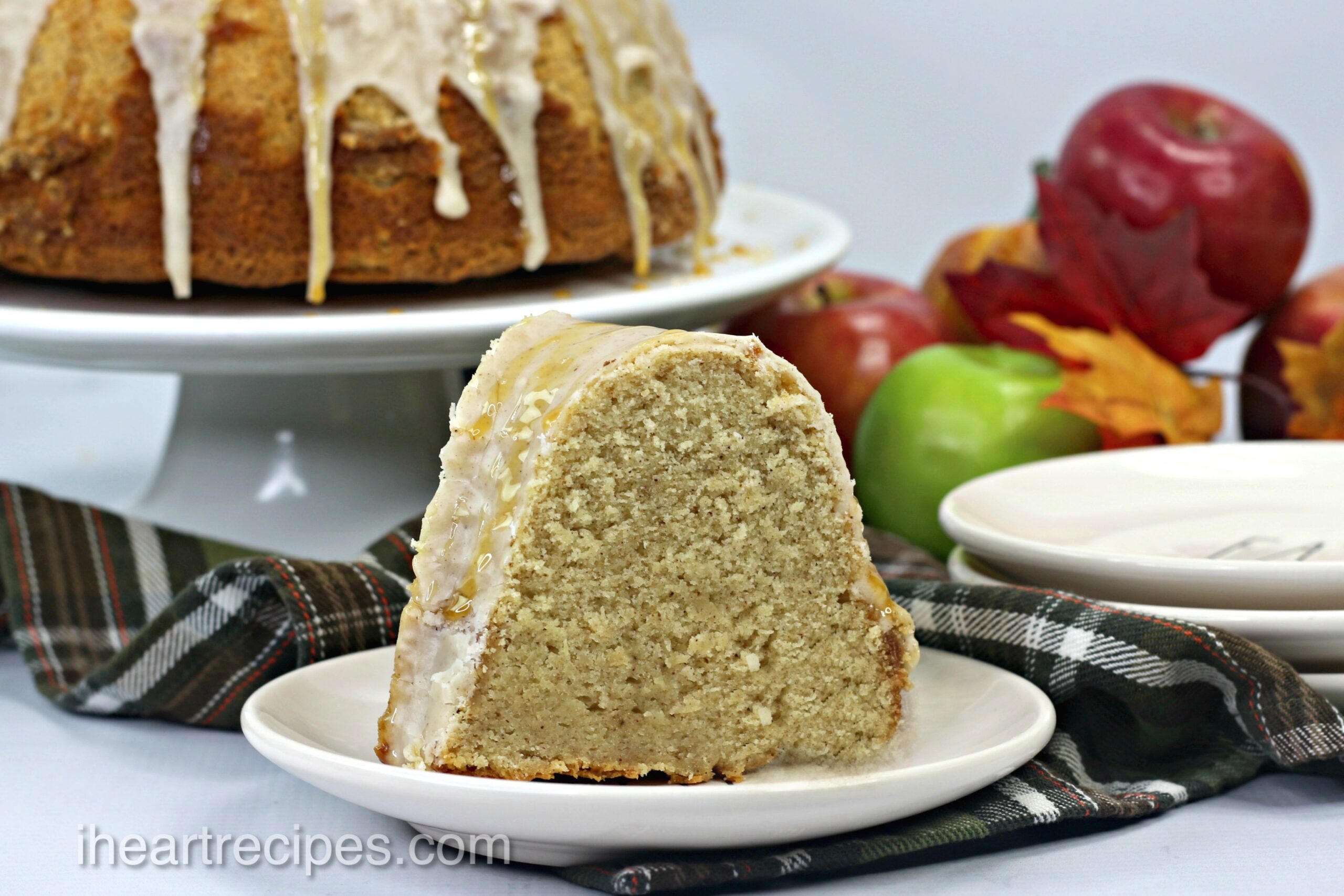 Caramel Apple Cider Cake
A moist and tasty fall delicacy that steals the show at any party is this Caramel Apple Cider Bundt Cake, which combines the rich warmth of caramel with the tart freshness of apple cider.
Print Recipe
Pin Recipe
Instructions
Cake Directions:
Preheat oven to 325°F.

Prep bundt pan with baking spray.

Use an electric mixer, to combine sugar and butter, beating until light and fluffy.

Slowly add eggs, one at a time, beating after each addition.

Whisk together flour, salt, baking powder, cinnamon, nutmeg, and cloves in a medium bowl.

In a small bowl, mix apple cider and vanilla.

Alternately add the dry ingredients and cider-vanilla mixture to the butter-sugar-egg mixture, blending as you go.

Pour batter into the prepped bundt pan.

Bake for 70 minutes. Check with a toothpick to ensure cake is done.

Allow to cool in the pan for 20 minutes, then transfer to a plate or cake stand.
Glaze Directions:
Bring apple cider to a boil in a saucepan over medium heat. Reduce to low, simmer for 10 minutes or until reduced by half.

Slowly add butter, cinnamon, salt, and 1/2 cup of powdered sugar, stirring to combine.

Add additional powdered sugar as needed to reach your desired glaze thickness.

Pour glaze over the cake, then drizzle with caramel sauce.

Let the cake sit for 1 hour.
If you loved this recipe,
leave me a review below
. This helps future recipe makers and ensures continued high-quality recipes for years to come!
© 2023 I Heart Recipes
Don't forget to tag and follow me on Facebook, Instagram, and Pinterest, subscribe to I Heart Recipes on YouTube, and check out all my cookbooks with many recipes you can't find anywhere else.