This simple oxtail recipe, is absolutely amazing. The oxtails come out super flavorful, and extremely tender!
My cousins obviously love oxtails. I swear every time I turn around y'all are asking for another oxtail recipe. In the past I've shared several oxtail recipes, including one of my blog favorites, Southern Smothered Oxtails. Well this time I'm back with my Stovetop Oxtail Recipe.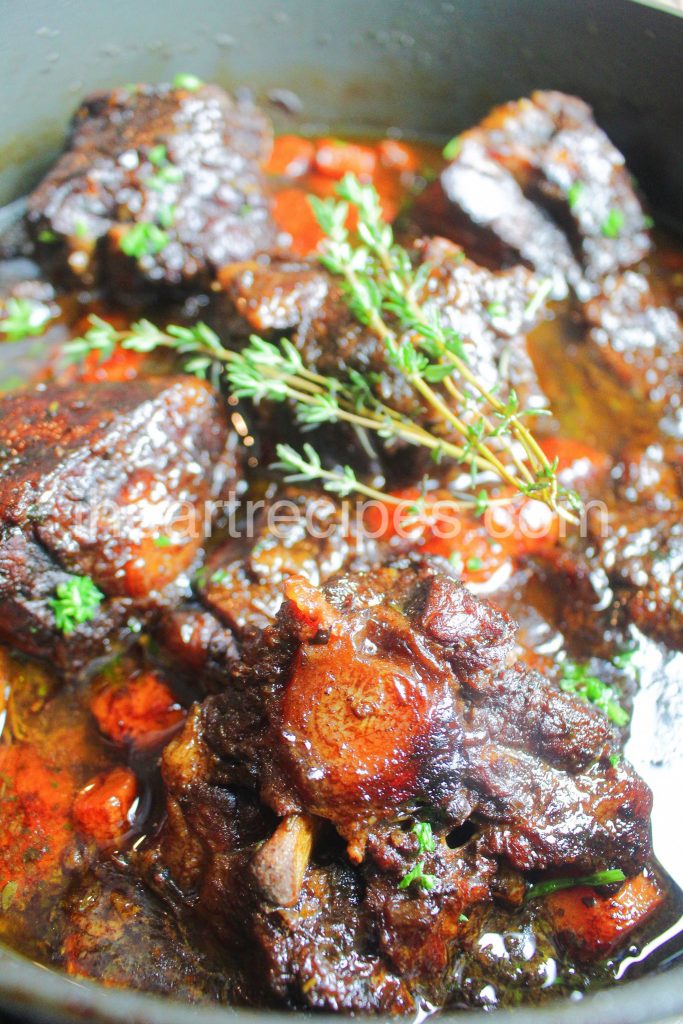 Usually I make oxtails in the slow cooker, or even instant pot oxtails. However some of you don't own any of those gadgets, so I'm going to show you how to make some of the best oxtails made on the stovetop!
Like many of my other oxtail recipes, I start off by trimming the fat from the oxtails. That's an important step, cousins, so don't skip it. Otherwise your oxtails will be swimming in a lot of fat, and I'm sure that you don't want that.
Check out my collection of oxtail recipes to try next: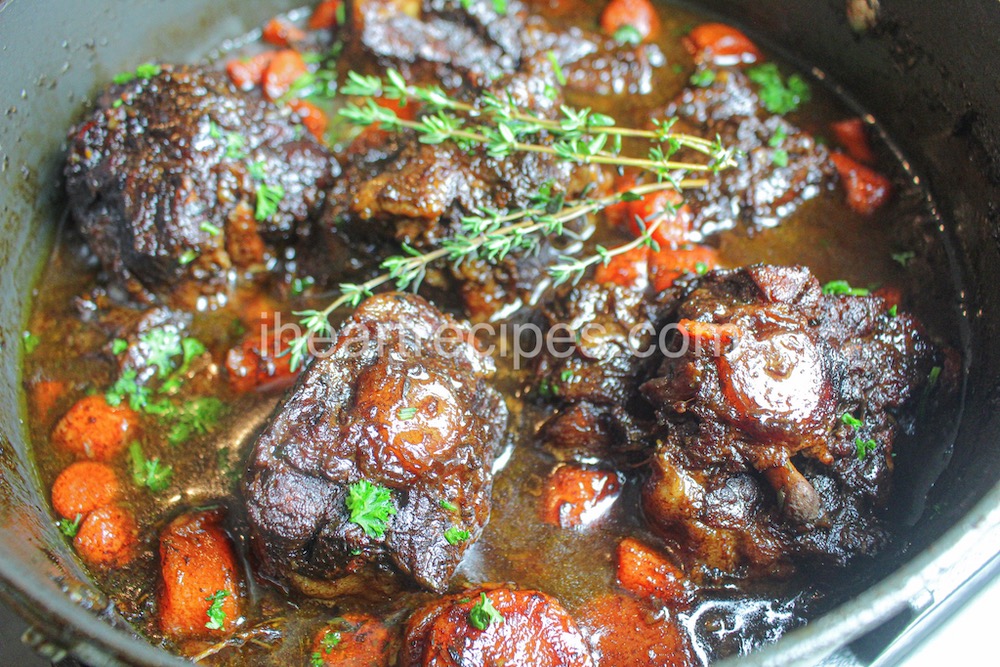 After the fat is trimmed, I then drizzle the oxtails with olive oil and season the meat. I use a combination of seasonings for these oxtails such as red pepper flakes, seasoning salt, ground black peppers, and Herb Provence (which is becoming one of my FAVORITE seasonings). If you're unfamiliar with Herb De Provence its a combination of herbs such as rosemary, thyme, fennel, basil, and more. I simply love the stuff.
Okay folks, so we've made oxtails in the slow cooker, I'm now showing you how to do them on the stovetop. Should I share a oven oxtail recipe next? Let me know below. Until then, check out my video tutorial for this recipe.
Pin me baby!
Print out this Stovetop Oxtails recipe for FREE below (and make sure you're subscribed to my YouTube channel)!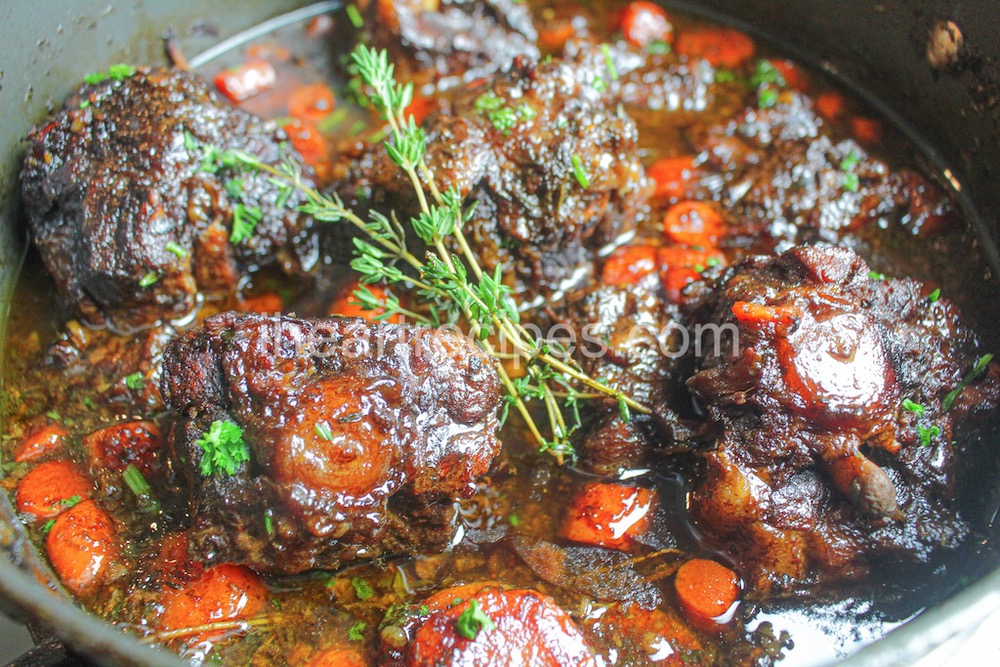 Stovetop Oxtails
Savory and simple, these oxtails are the perfect one-pot meal. A classic comfort food the whole family will love.
Watch Video
Print Recipe
Pin Recipe
Instructions
Trim the fat from the oxtails, then toss the oxtails into a large mixing bowl.

Drizzle the olive oil all over the oxtails.

Sprinkle the seasoning salt, herbs de provence, black pepper, and red pepper flakes.

Make sure the oxtails are well coated with the oil, and seasonings.

Next grab a large deep pot or skillet, and place it over medium high heat.

Start adding the oxtails into the hot pot / skillet, and brown them.

Once the oxtails are browned, toss in the onions, and cook for an additional 5 minutes, OR until the onions are golden.

Next toss in the cloves of garlic, bay leaves, and fresh thyme.

Drizzle the browning sauce over the oxtails.

Pour in 6 cups of beef broth, stir the ingredients, and reduce the heat to low medium.

Cover the pot / skillet, and let the oxtails cook for 3 1/2 hours. Be sure to check occasionally to add more broth, and stir!

During the last 30 minutes of cooking, add in the chopped carrots. Give everything a nice stir, the cover.

Serve and enjoy over rice or mashed potatoes.
Video
If you loved this recipe,
leave me a review below
. This helps future recipe makers and ensures continued high-quality recipes for years to come!
© 2023 I Heart Recipes