How to cook scallops easily using a few simple ingredients. This galric butter scallops recipe always comes out perfect!
Why am I just now sharing a scallops recipe on my blog? I swear I've been meaning to share several scallop recipes for the longest! Besides I've been getting a ton of request for sea scallop and bay scallops lately, so let me get the ball rolling with garlic butter scallops!
First things first: What's the difference between sea scallops and bay scallops?
To put it simply, sea scallops are from the sea (the name kind of told that part right? LOL) and they are also bigger. The smaller scallops are bay scallops. Bay scallops also tend to be a tad bit more tender than sea scallops. I will be using sea scallops this time around, however the same ingredients can be used for bay scallops.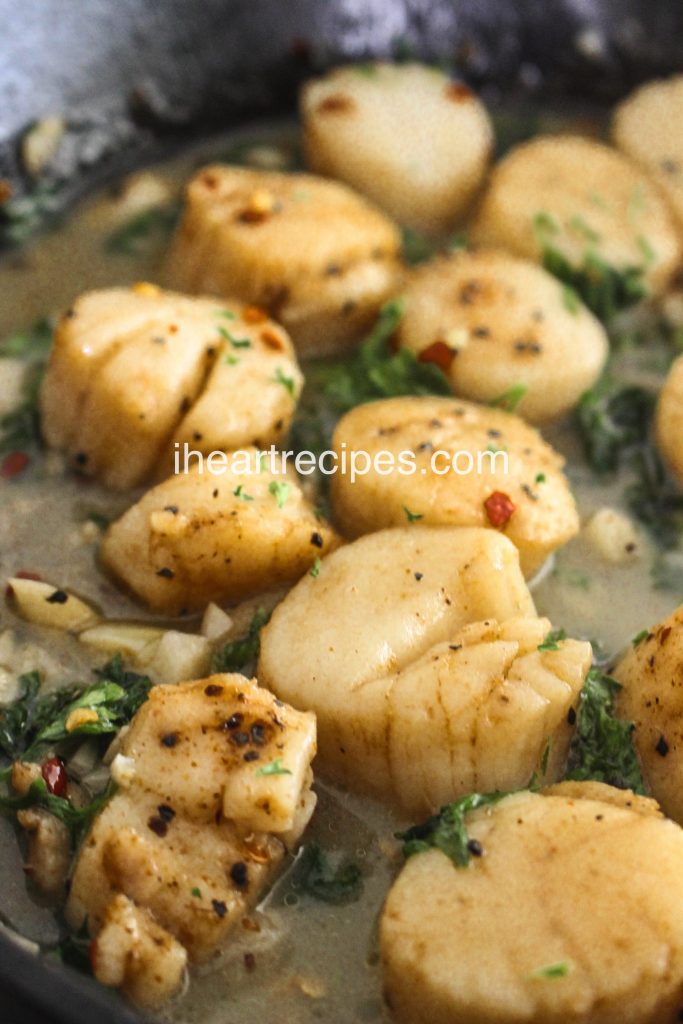 The garlic butter sea scallops recipe that I will be sharing is extremely quick and easy. A lot of people have asked me how long do you cook scallops. Believe it or not this dish will only take a few minutes, like under 10 minutes! Scallops don't take very long to cook. some people actually eat them raw, but we won't be doing that today sweetie (nope… we won't!).
You can find more seafood recipes here!
Seafood Lasagna Recipe
Seafood Louie Pasta
Better Than Red Lobster Shrimp Scampi
There are so many ways to make scallops. You can make pan seared scallops, broiled scallops, bacon wrapped scallops, and even baked scallops. The recipe that I will be sharing will be simple garlic butter scallops made on the stove top!
Don't forget to save and share my garlic butter scallops recipe on Pinterest!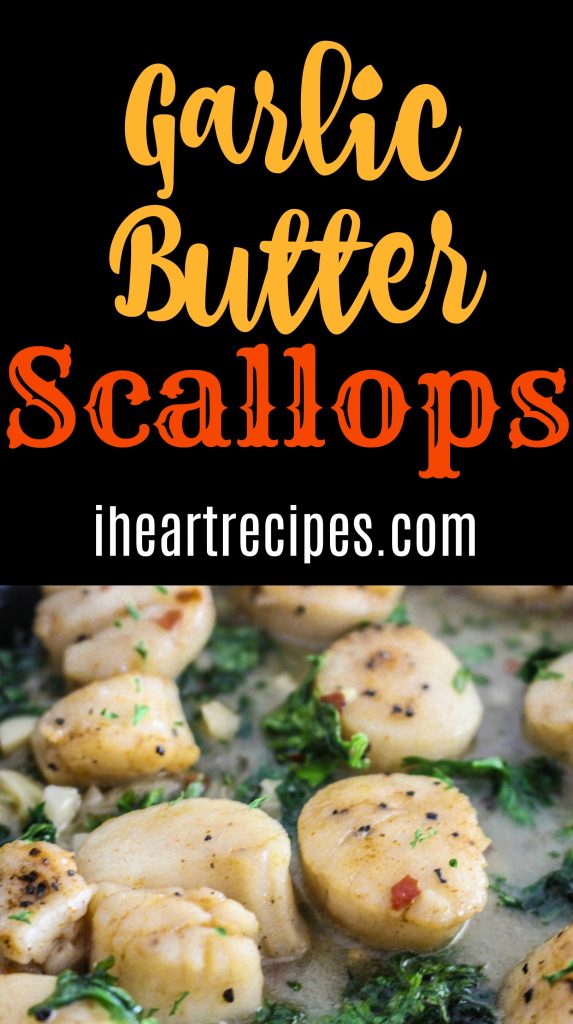 Print this scallops recipe below, and don't forget to subscribe to my YouTube channel, it's free!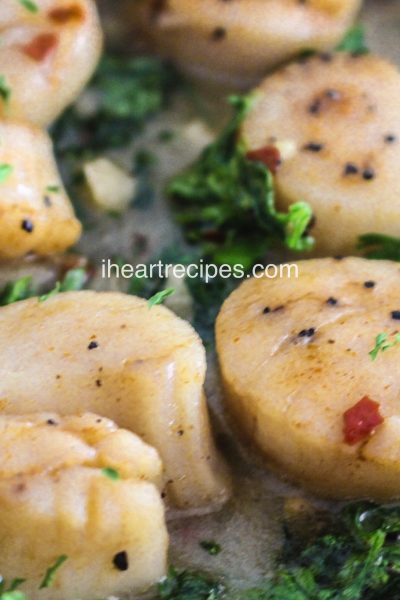 Garlic Butter Scallops Recipe
This delicious and decadent dinner is perfect for a date night spent at home. Try this easy recipe tonight!
Print Recipe
Pin Recipe
Instructions
Start this scallops recipe by placing all of the sea scallops into a large mixing bowl.

Now sprinkle the old bay seasoning, and coarse black pepper all over the scallops. Toss until the sea scallops are nicely coated with the seasonings.

Drizzle 1 tbsp of vegetable oil into a large pan, and toss in 4 tbsp of butter.

Turn the burner to medium heat, and one the butter melts, and the oil is hot start adding in the scallops.

Cook each side of the scallops for about 3 minutes, then toss in some fresh parsley(optional).

Serve the scallops with pasta or eat with one or two of your favorite sides.
If you loved this recipe,
leave me a review below
. This helps future recipe makers and ensures continued high-quality recipes for years to come!
© 2023 I Heart Recipes