A Copycat Recipe for Red Lobster's Shrimp Scampi!
Shrimp in a buttery wine sauce, infused with garlic and Italian Spices, served over linguine.
At the end of December I asked my Instagram followers what their favorite restaurant dishes were, and the majority of them answered Red Lobster's Shrimp Scampi! I'm not surprised, because I love Red Lobster's Scampi as well. Let's face it, Red Lobster has some great stuff on their menu. My only problem, with not only Red Lobster but many restaurants, is the portion that they give you for the price you pay. I once went into a restaurant, bought a shrimp scampi dish, and was given four shrimp. Not only was the dish lacking shrimp, but it had very little sauce, and it was over seasoned. 🙁 Unfortunately when you eat out, you don't always get what you expect.
Since many of you LOVE Red Lobster's Shrimp Scampi, I'm going to share my scampi recipe with you so that you can make it at home! Now, keep in mind, that this is NOT their recipe. I don't know anyone that works at the restaurant, nor did I find their actual recipe, this is my copycat version of it!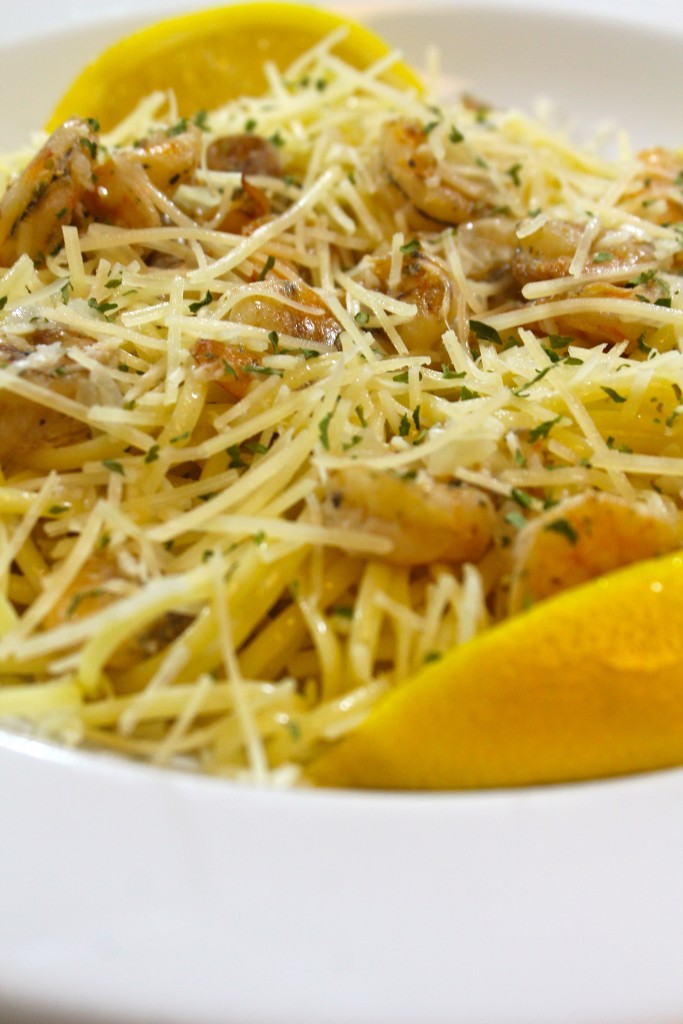 Watch me cook my Better Than Red Lobster's Shrimp Scampi Recipe!
Don't forget to tag and follow me on Facebook, Instagram, and Pinterest, subscribe to I Heart Recipes on YouTube, and check out all my cookbooks! I just released a brand new cookbook, Super Soul Food with Cousin Rosie, with many recipes you can't find anywhere else.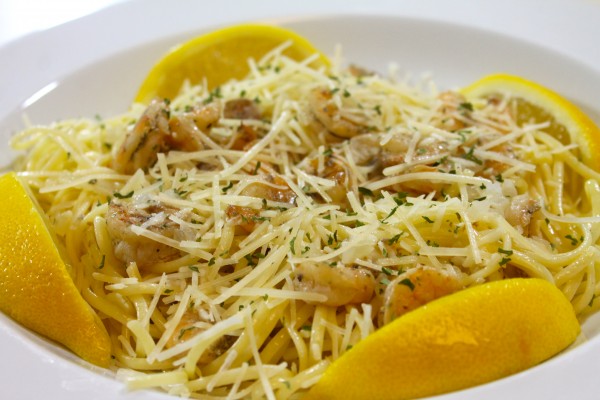 Shrimp Scampi (Better Than Red Lobster's!)
This delicious shrimp scampi is the homemade version of Red Lobster's popular dish. Make this in the comfort of your own home and you might find it's even better!
Watch Video
Print Recipe
Pin Recipe
Instructions
Make sure that the shrimp is nice and clean, then season it with the Mrs. Dash, Italian seasoning, and onion powder.

Pour about 1 tbsp of olive oil into a pan, then turn the heat to medium high. Once the oil is nice and hot, add in the shrimp

Cook the shrimp until they are no longer translucent, then remove from the pan.

In the same pan add 1 tbsp of olive oil, then add in the minced garlic.

Saute the garlic for about 2 minutes, then pour in the white wine.

Next, add in the butter, and stir.

Once the butter melts, let the sauce cook for about 5-7 minutes, still over medium-high heat.

Reduce the heat to low, and add the shrimp back into the pan.

Let simmer for about 1 minute, then remove the pan from the heat.

Serve over Pasta, and top it off with grated parmesan cheese.
Video
If you loved this recipe,
leave me a review below
. This helps future recipe makers and ensures continued high-quality recipes for years to come!
© 2023 I Heart Recipes
If you enjoyed my Better than Red Lobster's Shrimp Scampi, check out my other copycat recipes!
DIY Chipotle Mexican Grill Chicken Bowl Recipe
Better than Applebees Chicken Wonton Tacos