How I grill Lobster tails
I know what you're thinking… "Rosie, FRUGAL Rosie, buys lobster?!" Yes, but only when it's on sale! My son and I are seafood junkies ( my poor husband is allergic to seafood), so whenever I see a good deal on lobster, I jump on it. My local grocery store actual sold each lobster tail for $4.98, so I bought a few, and decided to show you show to grill them!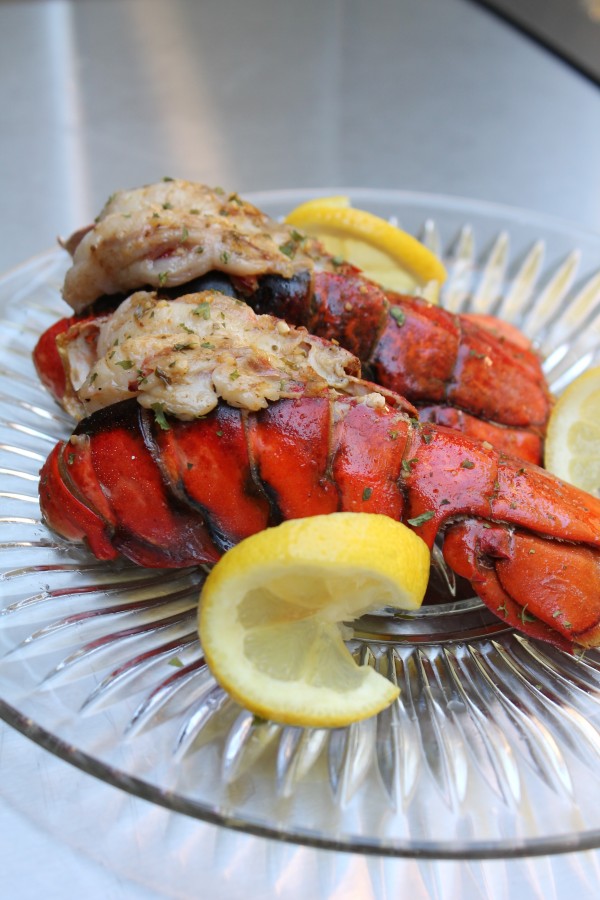 Although this recipe is SUPER easy, I wanted to share it with you because there are plenty of you that may not know how to cook/grill lobster tails.
I think that lobster tails are perfect to serve for a dinner for two ( try making your own lobster instead of going out and spending $50). To make this the perfect date night meal, try serving the lobster with a nice green salad, a loaded baked potato, and sweet peach iced tea!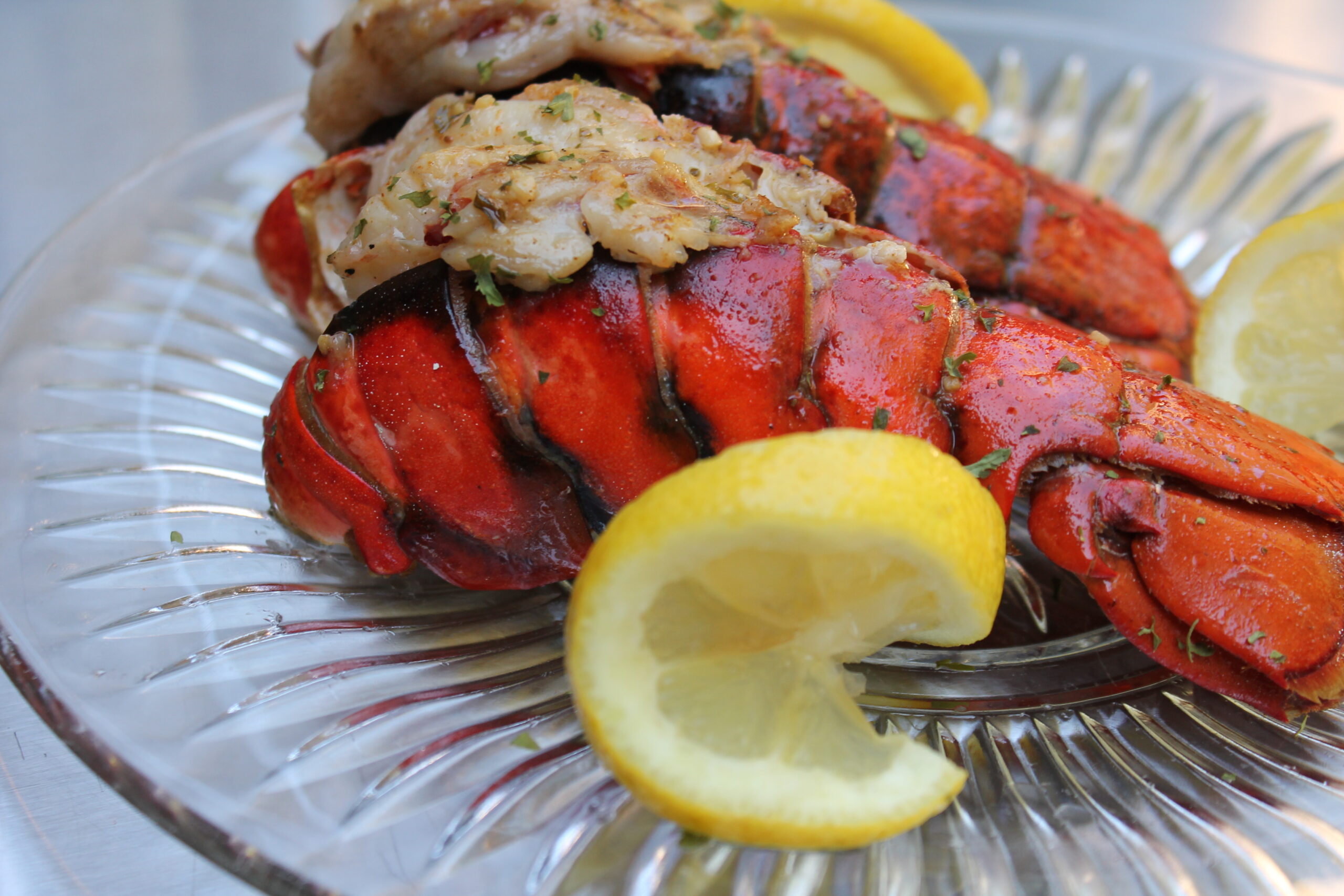 Grilled Lobster Tail
These Grilled Lobsters Tails are tender, buttery and so easy. Serve with a green salad and baked potato, and you have the perfect date night meal!
Watch Video
Print Recipe
Pin Recipe
Instructions
Pre heat the grill to 350 F.

Place a pan over medium heat, and add in the butter, garlic, lemon juice, Old Bay seasoning, and parsley flakes.

Mix the butter sauce until everything  is well combined, then remove the pan from the heat.

Cut the top of the lobster tails with kitchen shears midway down the tail.

Use your fingers to detach the meat from the inside of shell, then rest the meat on top of the lobster tail.

Drizzle a couple teaspoons of the butter sauce on top of the lobster, then place the lobster tails on the grill, with the meat up.

Close the grill for about 5 minutes.

Brush more butter on the lobster, then flip the tails over.

*I flipped the tails every 5 minutes, and grilled for a total of 15 minutes or so*

Serve, with the remaining butter sauce, and desired sides.

Enjoy!
Video
If you loved this recipe,
leave me a review below
. This helps future recipe makers and ensures continued high-quality recipes for years to come!
© 2023 I Heart Recipes