How to make southern diced hash browns, using only 3 simple ingredients!
How many of you love country style hash browns? C'mon..Surely I'm not the only person who loves to pile their breakfast platters with a ton of diced hash browns, accompanied with eggs and crispy bacon. Here's the thing though, I'm kind of a hash brown snob. When it comes to hash browns, I prefer mine to be homemade. Homemade southern hash browns are super easy to make, and they take no time!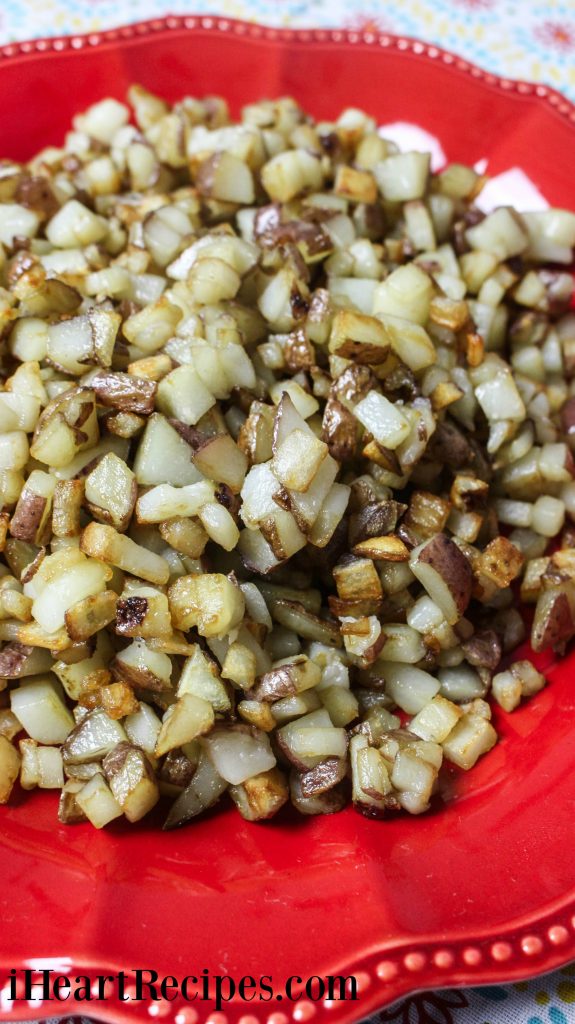 In this post, I'm going to share my southern hash browns recipe. They're tender, buttery, and so darn easy to whip up.
Check out my video tutorial!
Southern Hash Browns
These homemade southern hash browns are tender, buttery, and flavorful. They're so easy, a must-have side at your next brunch!
Ingredients
5

large red potatoes

diced

3

tbsp

vegetable oil

5

tsp

salted butter

salt & pepper for taste.
Instructions
Drizzle the vegetable oil in a large pan, and turn the heat to medium high.

Once the oil is nice and hot, add in the diced potatoes.

Let the potatoes fry for about 7 minutes, then add in the salted butter.

Stir the potatoes continuously, and cook until the potatoes are tender and golden.

Add salt & pepper for taste ( optional)

Serve & enjoy!
Video