Creamy Louisiana candy made of cream, sugar, salted butter, vanilla, and pecans!
I love true southern Louisiana Pecan Pralines. They are absolutely one of my favorite candies. I was first introduced to pralines when I was younger. It was when we had a family reunion in Baton Rouge or New Orleans. It was love at first bite. The creamy buttery  candy was filled with pecans, had me head over heels. We didn't have anything quite like it back home. It wasn't until a few years back that I figured out how to make pralines. I even uploaded the recipe, and video on YouTube for pecan pralines. However, since then- I revised the recipe!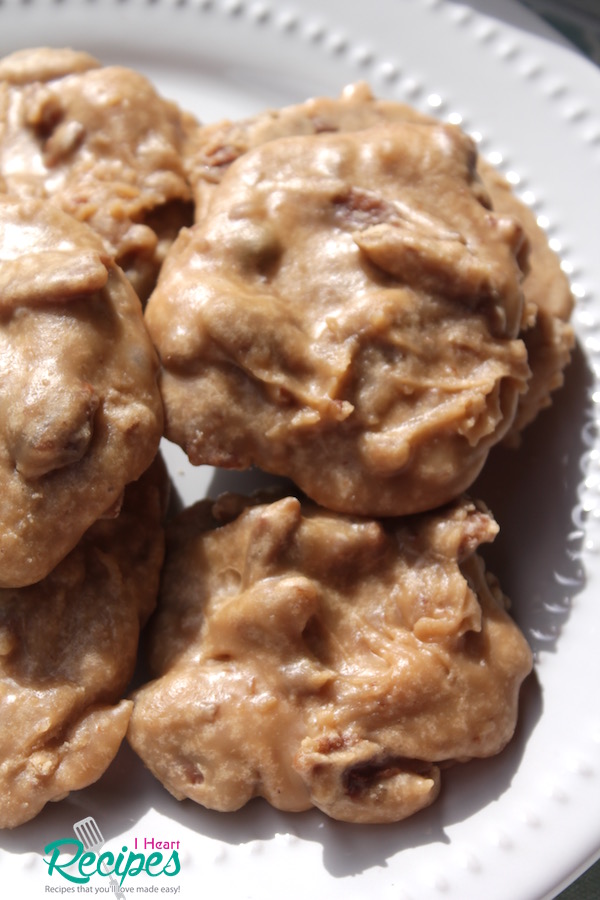 My first recipe was a combination of sugar, evaporated milk, vanilla, pecans, and butter… My new recipe uses half & half ( half milk, half cream). I use the same other ingredients for these pralines, however the measurements have changed.
Here's a few tips before you get started!
Make sure that you line cookie sheet with parchment paper BEFORE you start cooking the candy.
Make sure that the butter that you use is salted!
Have a candy thermometer on hand.
Do not use a stick free sauce pan. There is a lot of whisking!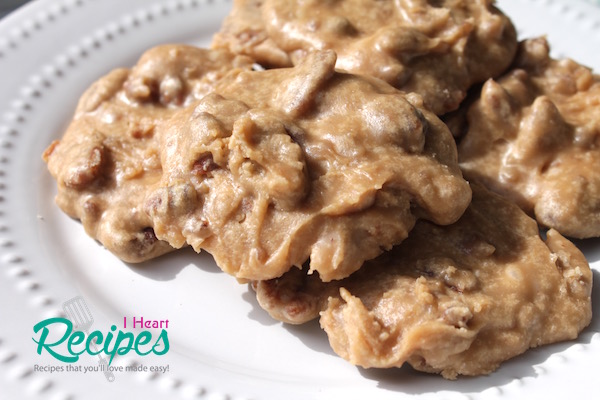 Watch me make these pralines!
BEST Louisiana Pralines Recipe
These Louisiana pralines are the best sweet tooth treat because they're sweet, filling and so addicting. A mix of cream, vanilla, and pecans combine perfectly to make this easy bite-sized candy.
Ingredients
1 1/2

cup

chopped pecans

7

tbsp

salted butter

1

cup

light brown sugar

1 1/4

cup

granulated sugar

1

tbsp

pure vanilla extract

1/2

cup

half & half
Instructions
Combine the butter, sugars, and half in half into a large saucepan, then turn the heat up to medium.

Bring the candy mixture to 240 F, and let the candy mixture cook for about 5 minutes without stirring.

After the five minutes, add in the vanilla extract, and stir.

Remove from the heat.

Toss in the pecans, and fold in.

Grab a wooden spoon, and stir the hot candy mixture until it thickens.

Spoon out the candy mixture onto parchment paper.

Let the candy cool completely.

Enjoy!
Video