Hey friends! The weather up here in the Pacific Northwest has been fierce! It's been in the 90s, and y'all know I don't do anything above 80. Anywho- I try to avoid using my stove & oven as much as possible, which is why I've been grilling nonstop lately. Although, my grill is pretty versatile ( I can bake on it, and etc), I only use it when I really have to. With that being said, I have a couple of sweet summer recipes that require little, to NO heat. In this post, I'm going to share 5 of my favorite sweet summer recipes!
1. Fresh Watermelon Cake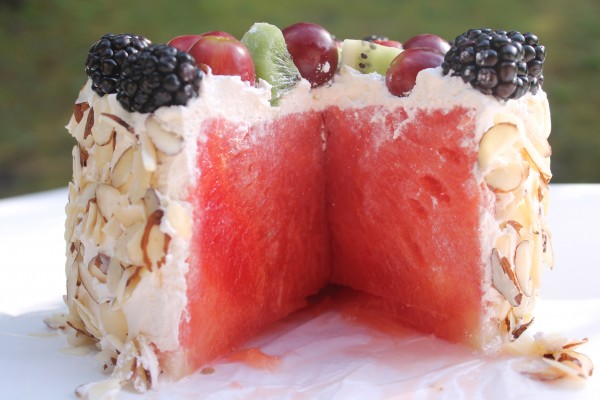 This dessert was recently posted on my blog. Ever since it's been up, It's been a favorite recipe here on I Heart Recipes! Not only is this cake beautiful, it's the perfect summer dessert. It's an ice cold juicy watermelon, decorated with Cool Whip/ Whipped Cream, fresh fruit, and almonds. This cake is actually really easy to put together, and it's a healthier option. Click here for the recipe.
2. Homemade Ice Cream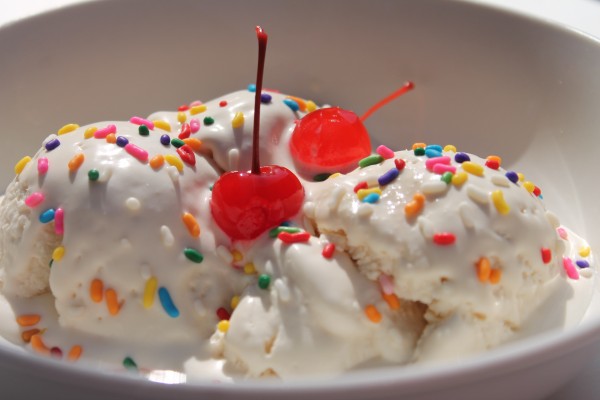 Who doesn't like Ice Cream? I have an amazing recipe for homemade vanilla & chocolate ice cream that doesn't require an ice cream maker! All you need is a few ingredients ( and a freezer of course), and you are in business! Click here for the recipe
3. Sweet Peach Iced Tea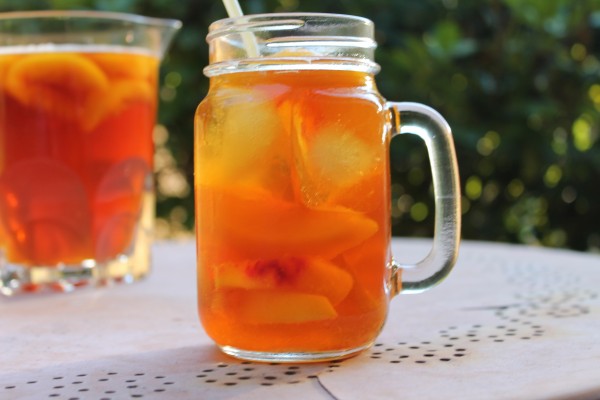 A lot of my new sweethearts have been requesting a simple recipe for sweet iced tea. Well, guess what? I actually posted this recipe about a year ago. This delicious Sweet Peach Iced Tea is incredibly refreshing, and is sure to quince your thirst. Give it a try! Click here for the recipe
4. Frozen Butterfinger Pie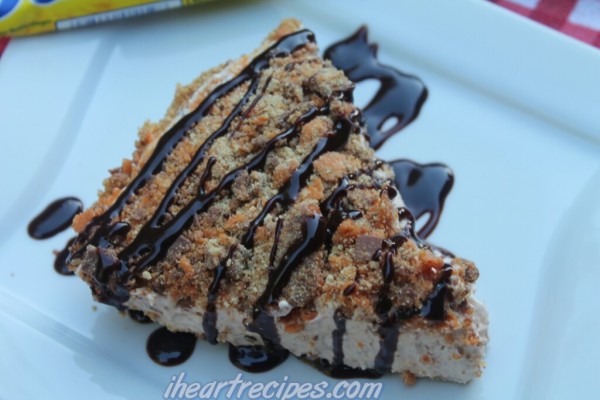 If you are a Chocolate, butterfingers, and cheesecake lover – this is the recipe for you! This frozen pie is basically a no bake cheesecake loaded with Butterfinger Candy Bar pieces, and drizzled with chocolate. You can stick with the Butterfingers, OR use another candy such as M&Ms, Snickers, Twix… Whatever you want to use! Click here for the recipe
5. Pineapple & Passionfruit Milkshake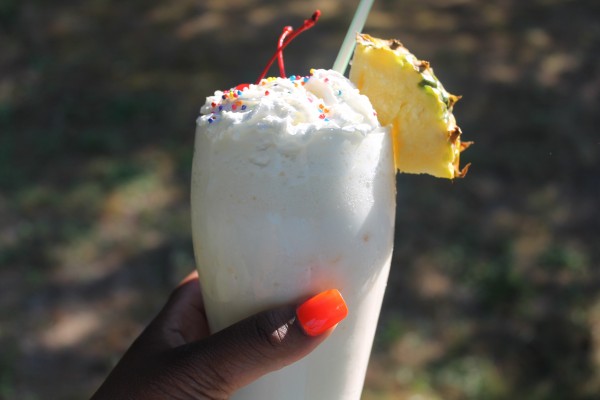 I love milkshakes, but I get bored with the same old chocolate & vanilla shakes! This smooth and creamy milkshake can be made with Ben & Jerry's Pineapple & Passionfruit Frozen yogurt, or combination of vanilla frozen yogurt and fruit. Give it a try! Click here for the recipe
Please take a look at the recipes above, and give them a try. If you have any post ideas or recipe request, please feel free to contact me! 🙂