Moist turkey meatloaf recipe made with oats, instead of bread! This meatloaf recipe will have the family begging for seconds!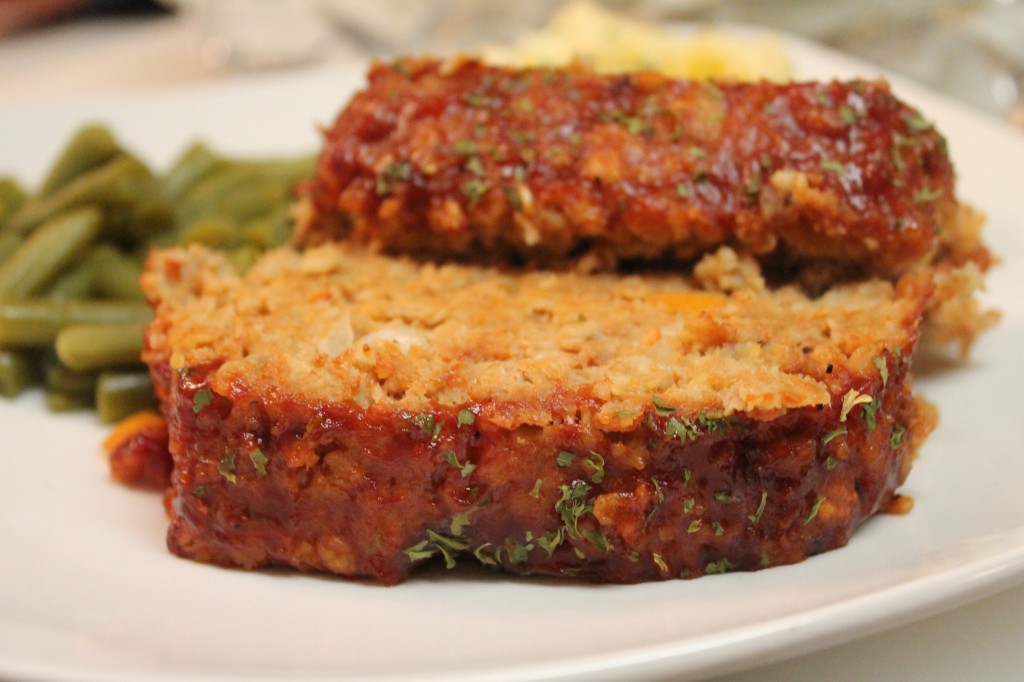 My husband LOVES meatloaf I've been trying to think of many ways to get this man to eat less beef, and try a  little ground beef once in a while. He's so stubborn, and set in his ways and refused to eat any ground turkey! I had a trick up my sleeve. I knew that If I could make meatloaf, which is his favorite food, out of ground turkey and beg him to sample just a forkful "for my blog" he'd do it. Honey! let me tell you- not only did this man sample my turkey meatloaf, but he asked me to make him a plate, AND went back for seconds! I finally got him to eat ground turkey! Not only did he eat it, but he enjoyed it and asked me to make it again! MISSION ACCOMPLISHED!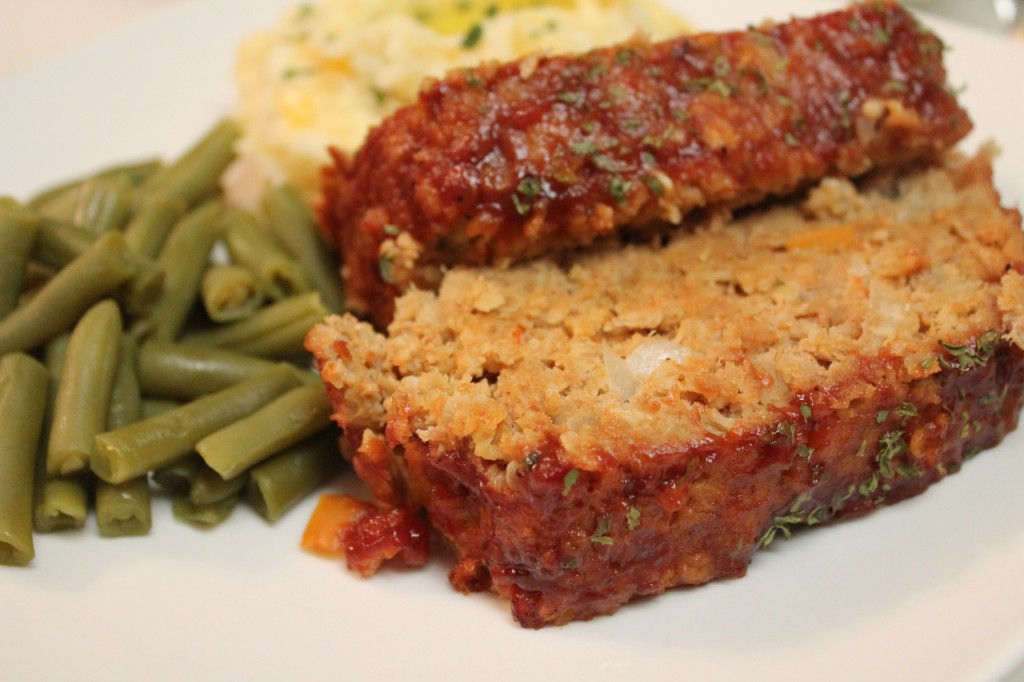 This turkey meatloaf is amazing ( just ask my turkey hating hubby!). It's full of flavor, and it's super moist. It's low in fat, and it's a lot lighter than the traditional meatloaf which is made of ground beef. So I guess we can call this a healthy turkey meatloaf recipe right? LOL.
Try this turkey meatloaf recipe, and serve it with homemade creamy mashed potatoes!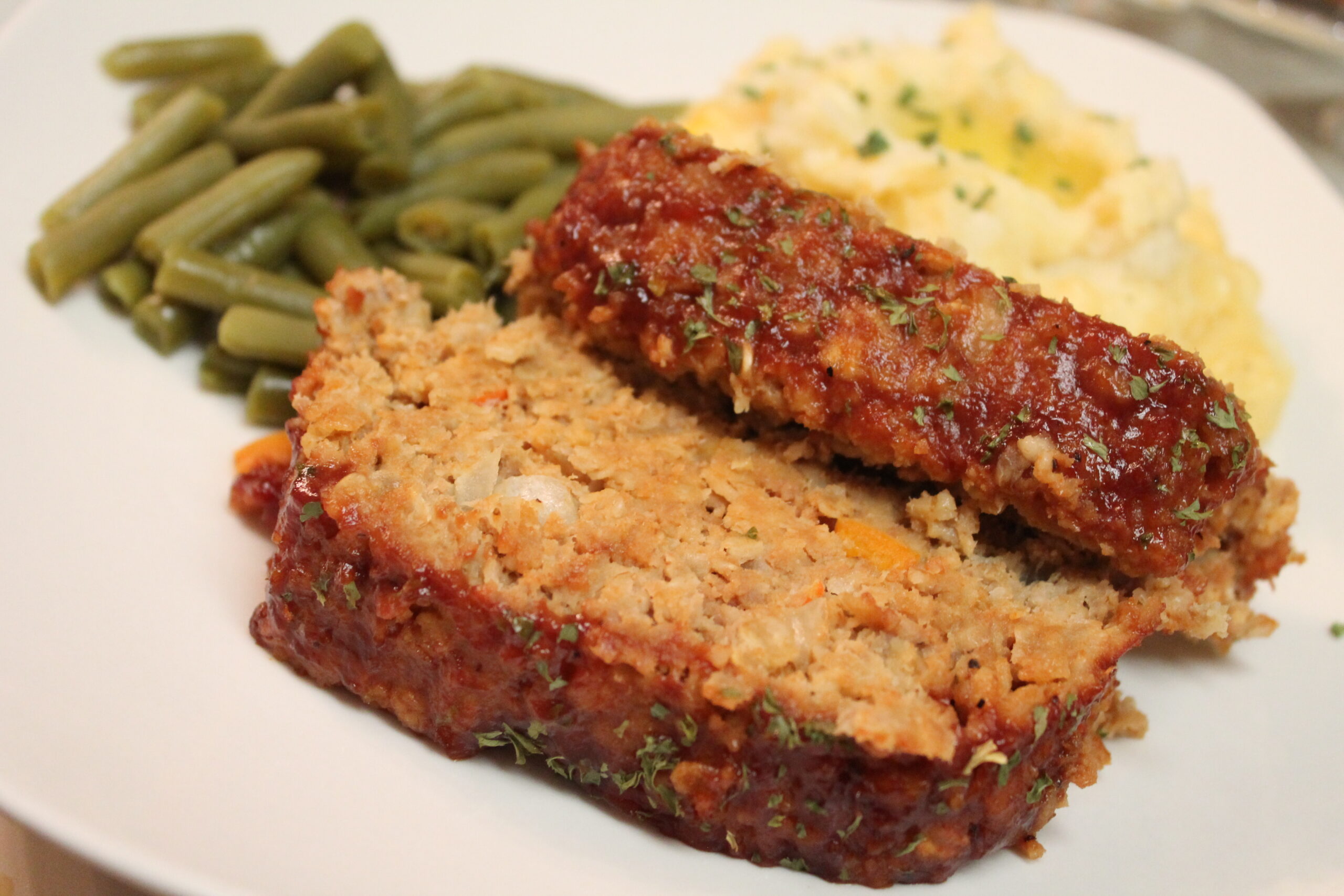 Turkey Meatloaf Recipe
Made with ground turkey, this delicious (and healthy) meatloaf will be a dinnertime hit. Be prepared for the family to ask for seconds!
Watch Video
Print Recipe
Pin Recipe
Instructions
Preheat the oven on 375 F.

Place the ground turkey, vegetables, eggs, oatmeal, bread crumbs, seasonings, and 1/4 cup of the barbecue sauce in a large bowl. Mix the ingredients using your hands.

Mold the meatloaf, then brush on some of the remaining barbecue sauce on to the meatloaf.

Cover the meatloaf, and place in the oven for 25 minutes.

Remove from the oven, uncover, and pour the remaining barbecue sauce all over the meatloaf.

Place the meatloaf back into the oven uncovered for 10 to 15 minutes.

Let the meatloaf sit for 5 minutes before cutting into it.

Serve!
Video
If you loved this recipe,
leave me a review below
. This helps future recipe makers and ensures continued high-quality recipes for years to come!
© 2023 I Heart Recipes