How to make the most simple, yet flavorful roast turkey made with exclusive Rosamae Seasonings!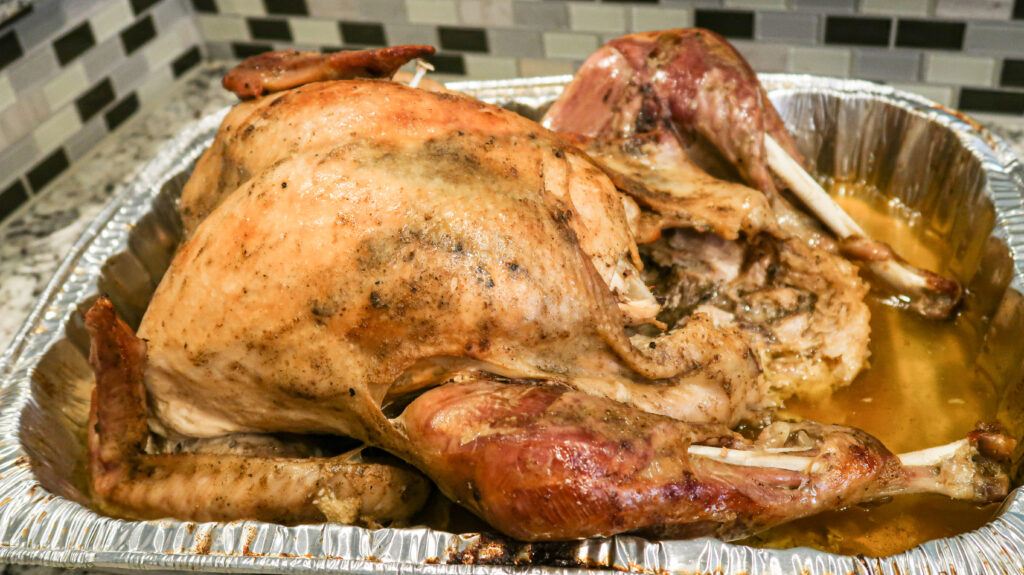 Hey cousins! I have the most simple roast turkey recipe for you all to try! I swear, you need very few ingredients, and the outcome will be simply amazing. For this roast turkey recipe, all you need is whole turkey, Rosamae Seasoning Salt, Rosamae Poultry Seasoning, unsalted butter, and olive or avacado oil! Sounds like an easy roast turkey recipe right? Well it is, so let's jump right into it!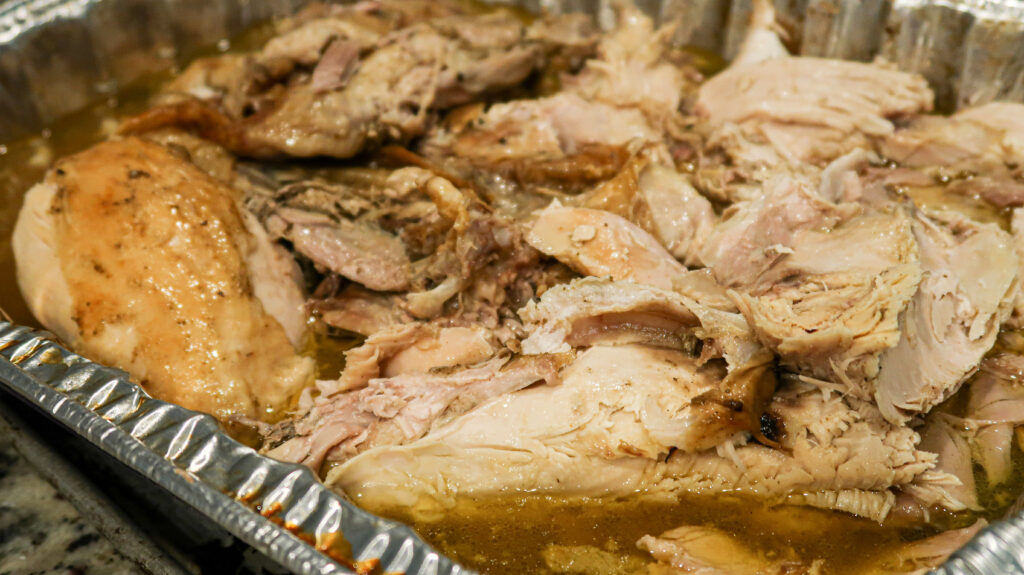 Whole Roasted Turkey made with special Rosamae Seasonings
First things first, it's ALL about the Rosamae Seasonings, and I'm not just saying this because it's MY brand, I'm stating facts. Rosamae Seasonings isn't like other seasonings. We don't rely on artificial flavors, chemicals, dyes, and salt. We use real ingredients!
Rosamae's Poultry Seasoning is made of celery salt, garlic, onion, sage, rosemary, pepper, and a few other ingredients. It pairs well with ALL poultry such as chicken, turkey, and even duck. Our seasoning salt is a combination of sea salt, paprika, garlic, thyme, and more. It's all purpose! Make sure that you have both on hand during this holiday season to step your cooking game up a few notches!
This recipe is for a 8 lb turkey. However you can definitely double the ingredients for a larger one. Also keep in mind that if you roast a larger turkey it will take longer to cook. Add an additional 15 minutes for cooking per pound for larger turkeys.
Get my exclusive Rosamae Seasonings here!
Check out the video tutorial for my roast turkey recipe, and don't forget to subscribe to I Heart Recipes on YouTube and never miss a recipe upload.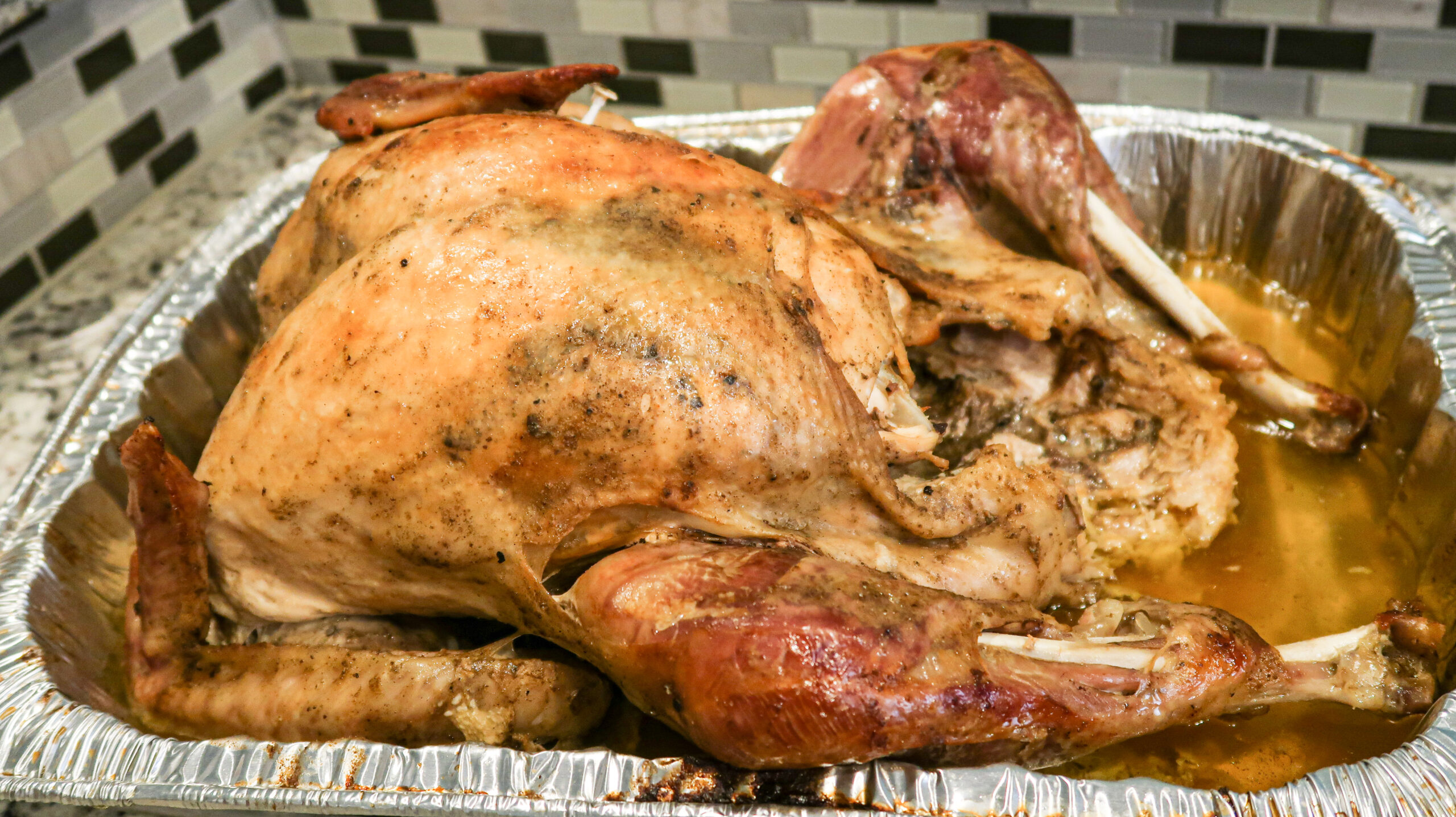 Simple Whole Roast Turkey
If you want a delicious, juicy turkey recipe, this whole roast turkey is a go-to recipe. Seasoned to perfection with exclusive Rosamae Seasonings and roasted until fall off the bone tender.
Watch Video
Print Recipe
Pin Recipe
Ingredients
8

lb

whole turkey

everything removed from the cavity

1/2

cup

unsalted butter

at room temperature

3

tbsp

olive or avocado oil

4

tbsp

Rosamae Seasonings Poultry Seasoning

2

tbsp

Rosamae Seasonings Seasoning Salt
Instructions
Preheat the oven to 350 F.

Make sure that the turkey cavities are empty, then set the turkey to the side.

Next in a medium sized bowl combine the butter, Rosamae Seasonings Poultry Seasoning, and oil. Stir until nice and creamy.

Use the butter mixture to season under the skin of the turkey, inside the turkey, and all surfaces of the turkey.

Place the turkey in a roaster, and cover with a lid or aluminum foil.

Roast for 2 hours ( unless your turkey is bigger), and baste every hour.

To add more color to your turkey, remove the foil or lid during the last 20 minutes of roasting.

Remove the turkey from the oven, and leg rest for 10 minutes before serving.

Serve and enjoy with your favorite sides.
Video
If you loved this recipe,
leave me a review below
. This helps future recipe makers and ensures continued high-quality recipes for years to come!
© 2023 I Heart Recipes
Before you go… Check out these other delicious recipes from I Heart Recipes!