This is definitely my favorite Christmas cocktail. It's a beautiful, sweet, cocktail that is full of holiday cheer.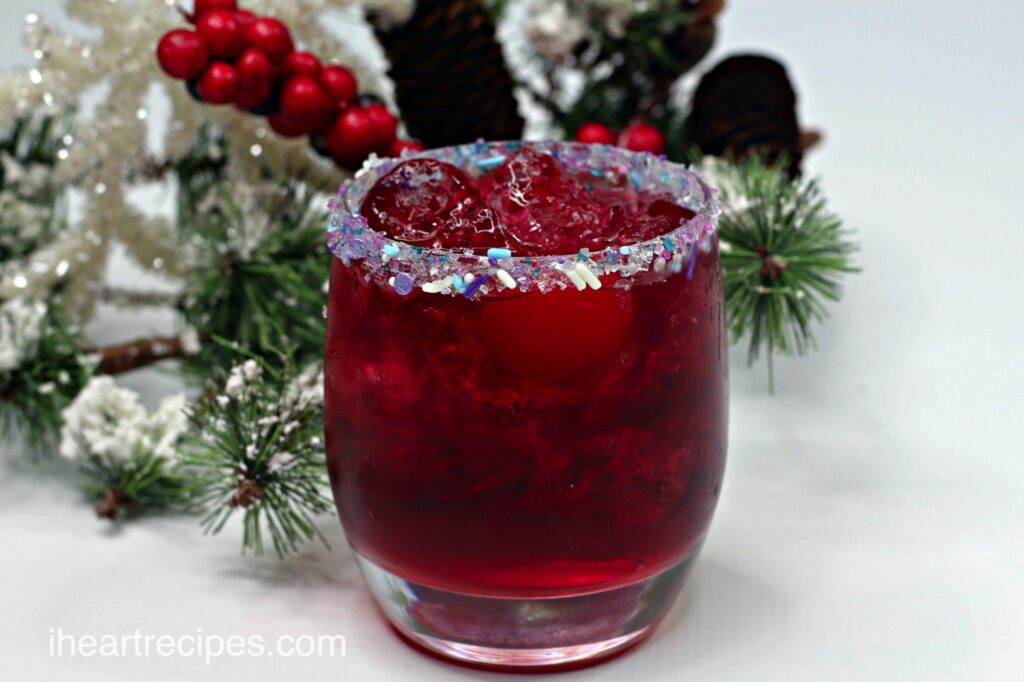 Hey cousins! I've been sharing a lot of holiday desserts lately, so I think it's only right if I toss in a cocktail! In this post I'll be sharing a super easy cocktail that you can serve at you next holiday party, or simply enjoy while you're watching holiday movies. This cocktail does indeed include alcohol, therefore you must be 21+ years old to enjoy this recipe!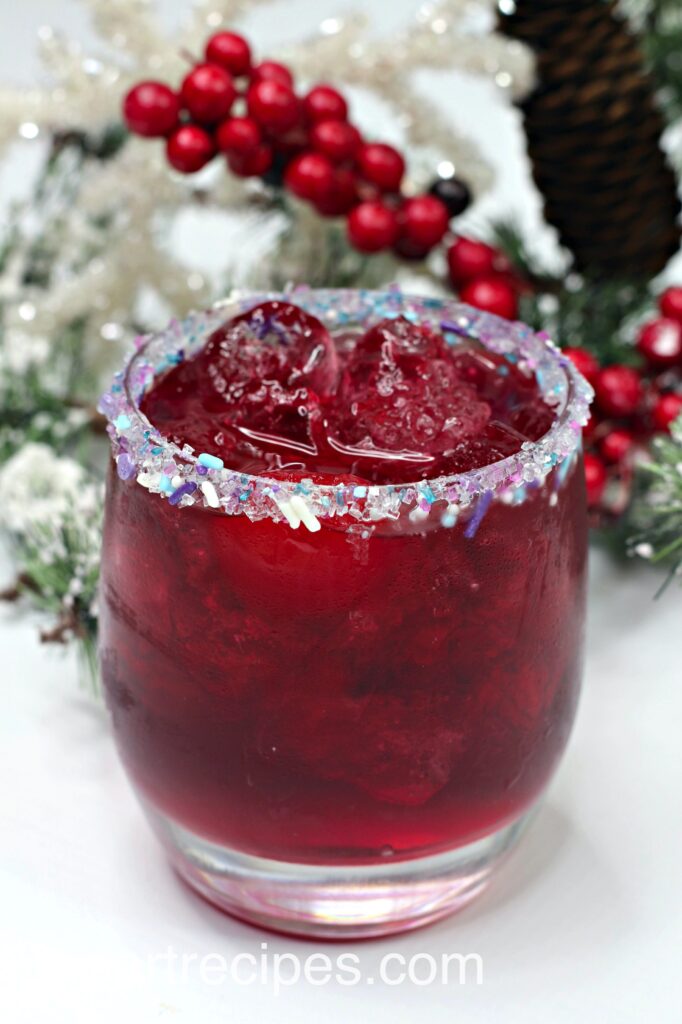 Your will need the following ingredients for this cocktail recipe
1 ½ oz Gin
1 ½ oz Cherry Vodka
3 oz Hpnotiq
4 oz fruit punch
4 oz Sprite
Purple sugar sprinkles
You will also some ice, and cocktail shaker.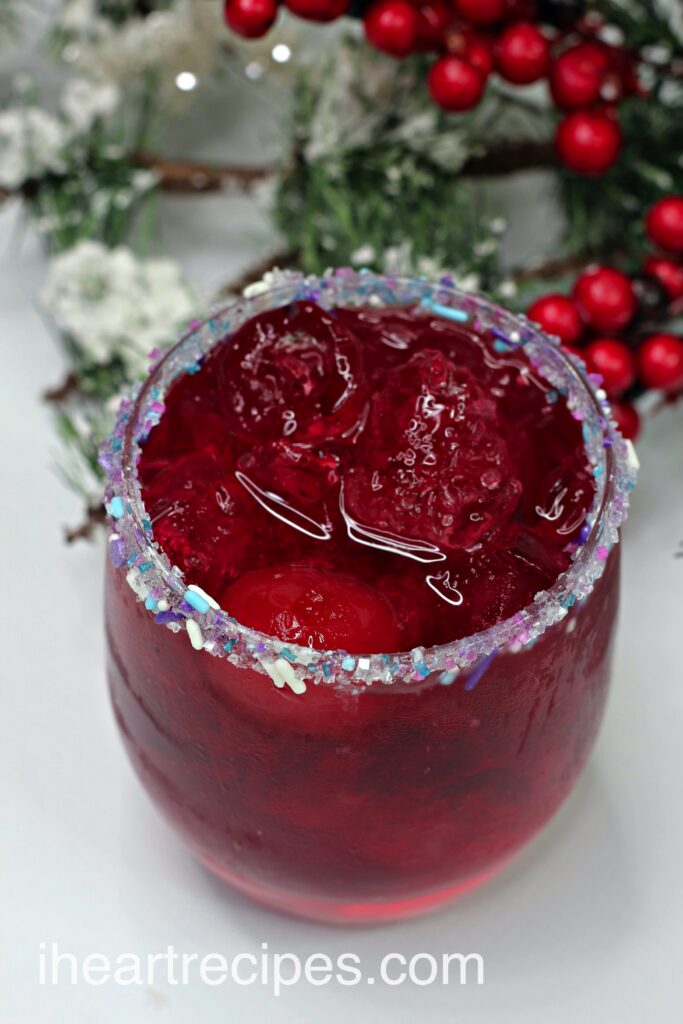 For the most part, this recipe is super easy. It only takes a few minutes to make, and all of the ingredients are super easy to find in the store. Please note that you can find the sugar plum sprinkles at Walmart, or a craft store. You can also use different sprinkles if you choose!
Mrs. Claus Cocktail
Ingredients
1 ½

oz

Gin

1 ½

oz

Cherry Vodka

3

oz

Hpnotiq

4

oz

fruit punch

4

oz

Sprite

sugar plum sprinkles

honey
Instructions
Pour a small amount of honey in a small bowl.

Pour your sugar plum sprinkles in a second bowl.

Dip the rim of your glasses into the simple syrup then into sprinkles.

Set to the side.

In a cocktail shaker add in a few of ice chips, along with the gin, vodka,

Hpnotiq, and fruit punch.

Shake for about 30 seconds until combined.

Pour into the glasses.

Top off with Sprite.