Moist and fluffy blueberry muffins filled with cheesecake pieces, and topped with yummy raw washed sugar. How good does that sound?
I don't know why, but whenever spring hits I always have the urge to bake blueberry muffins. It could be because blueberries are always on sale this time of the year, or it could be me using spring as an excuse to eat lots of blueberry muffins. Today I decided to bake something wit blueberries, but I was torn by two different treats. I couldn't decided if I wanted blueberry muffins, or a blueberry cheesecake. My chubby sense kicked in and I decided to combine the two, and voila – Blueberry Cheesecake Muffins! ( I knew that chubby sense would come in handy one day!)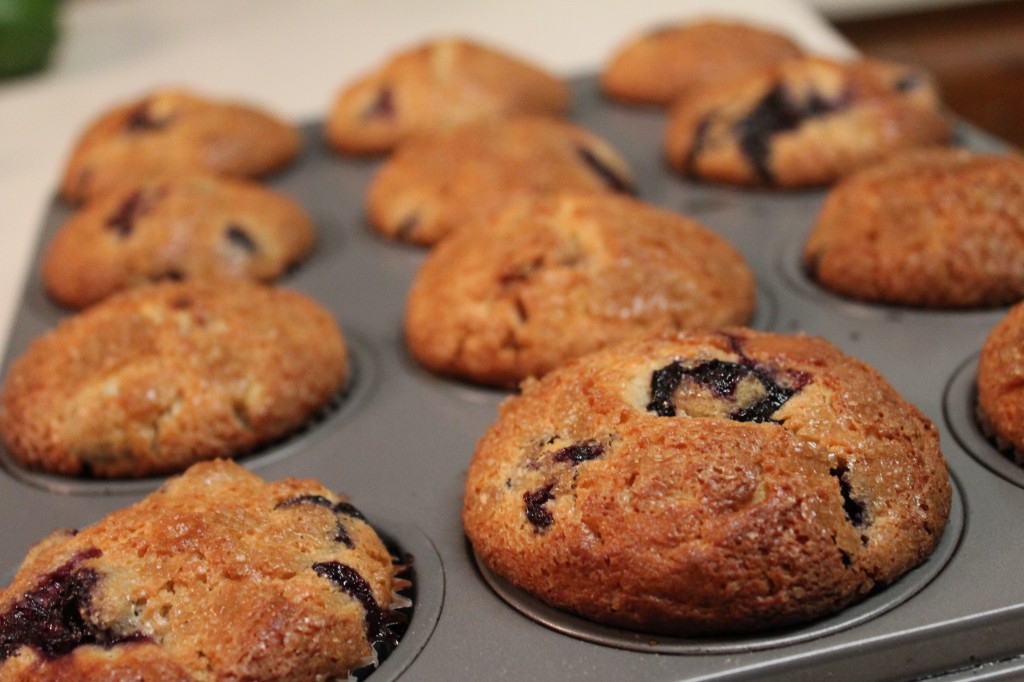 This recipe makes 12 muffins!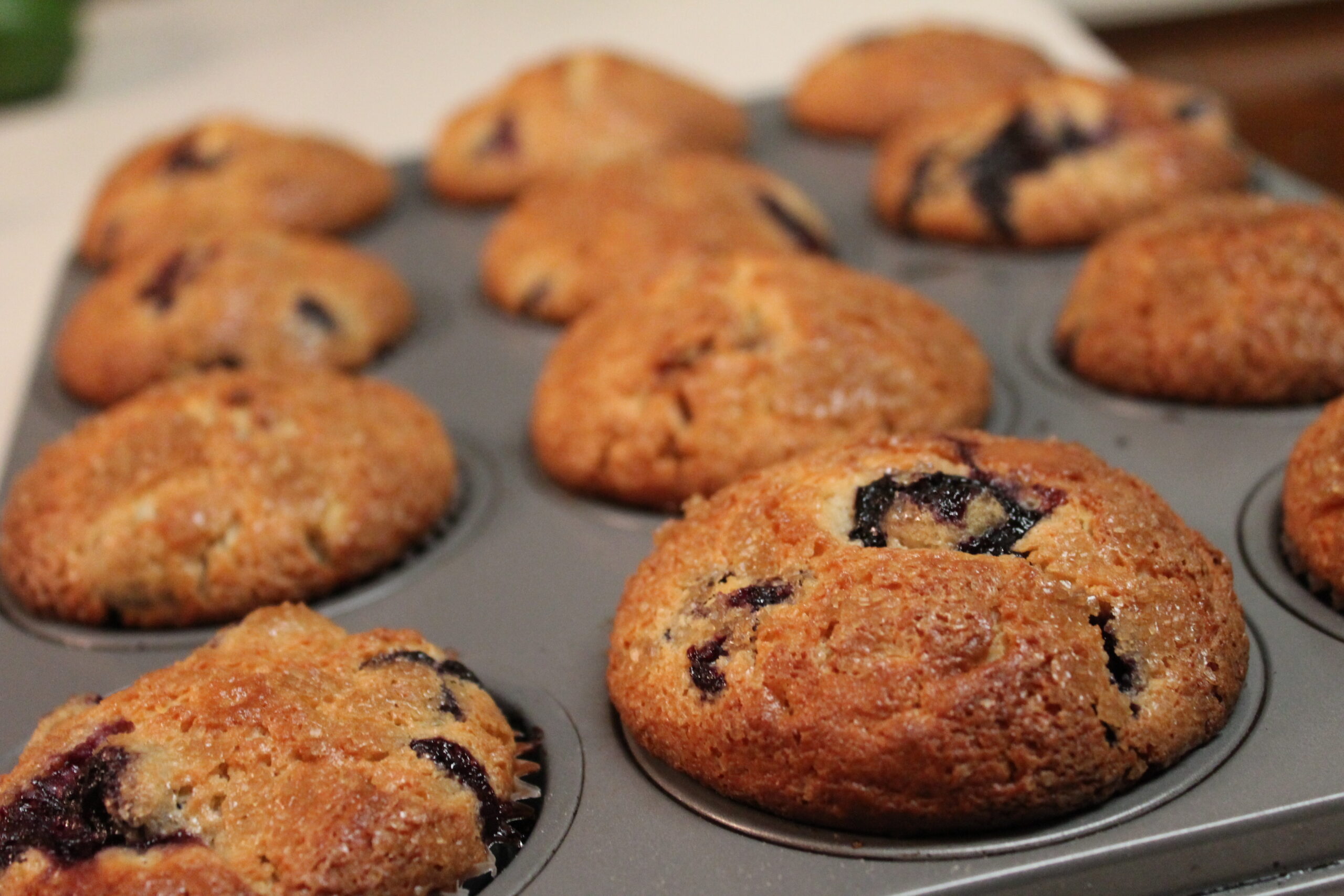 Blueberry Cheesecake Muffin Recipe
Warm, fluffy, and topped with sugar - these sweet muffins are a breakfast treat.
Watch Video
Print Recipe
Pin Recipe
Instructions
Preheat your oven on 375 F.

In large bowl lightly mix the cream cheese and butter. Add in the egg, milk, vanilla, and lemon juice. Lightly mix. (Make sure the cream cheese is still in chunks)

In a separate bowl sift 1 & 3/4 cup flour, baking powder, and salt. Add in the brown and granulated sugar then stir.

Add the wet ingredients, with the dry and, stir until everything is well incorporated.

In a separate bowl add the blueberries. Dry the blueberries as much as possible, then sprinkle 1 tbsp of all-purpose flour over the berries. Lightly toss the berries, and ensure that all of the berries are coated with flour.

Toss the berries into the muffin batter, and lightly fold in.

Line a muffin pan with paper liners, then fill the with the batter.

Sprinkle the raw washed sugar on top of each muffin cup.

Place in the oven, and let bake for 25 minutes.

Let cool for at least 15 minutes before serving.
Video
If you loved this recipe,
leave me a review below
. This helps future recipe makers and ensures continued high-quality recipes for years to come!
© 2023 I Heart Recipes