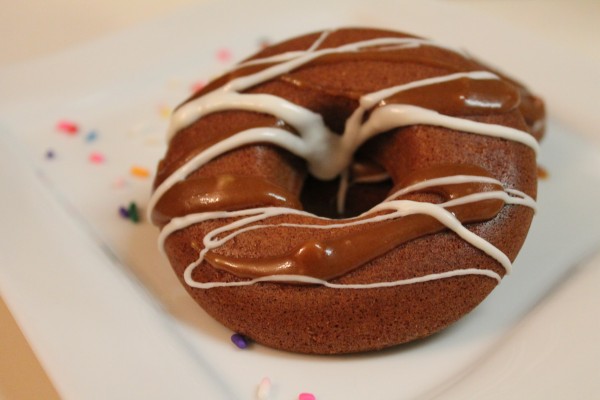 I recently one a purchased a donut pan, and I wanted to put some use to it. I didn't want to make a traditional donut,  I wanted to try something different. I've always been a apple sauce cake fan, so why not try a apple sauce donut? I searched high and low online for an apple sauce donut recipe, but many people made apple CIDER donuts. I was forced to develop my own recipe, and It wouldn't be a first time. I keep this recipe pretty simple. Almost anyone can make these donuts. You can make this into a cake if you want! I previously made a homemade salted caramel sauce, and had a lot of vanilla bark leftover from the holidays, so I used them to decorate the donuts. They also added a lot of flavor! Truthfully, You can get away with just the homemade salted caramel sauce. I just added the vanilla bark for color, and I wanted to get rid of it.
Check out these donuts with just the caramel sauce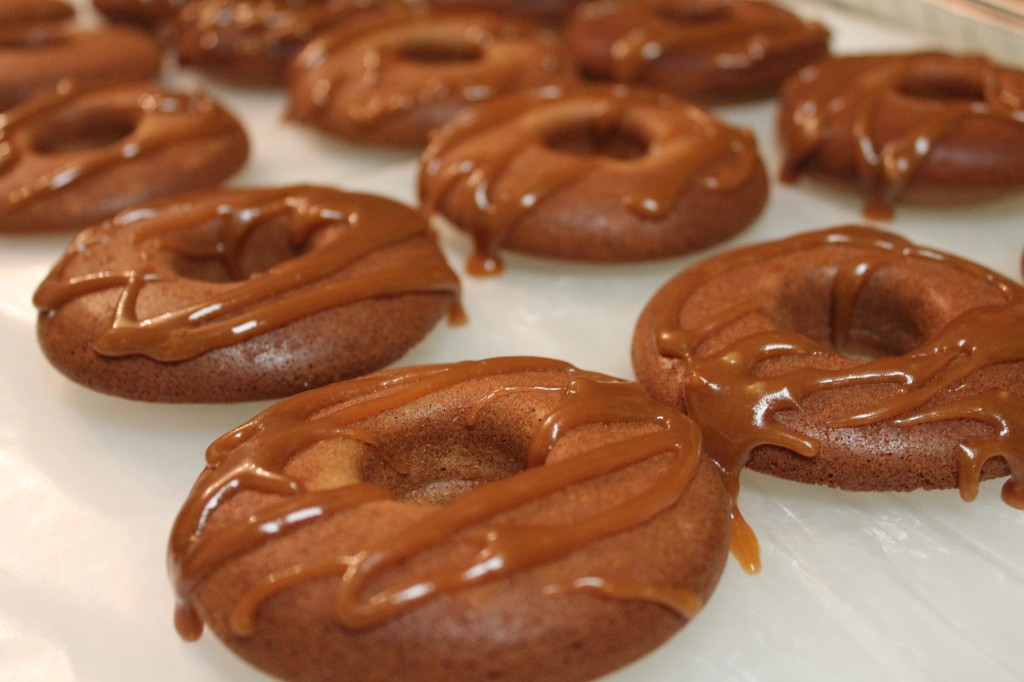 It actually reminds me of caramel apples ( I guess that why I came up with the idea!). Now check out the donutes with caramel AND vanilla bark!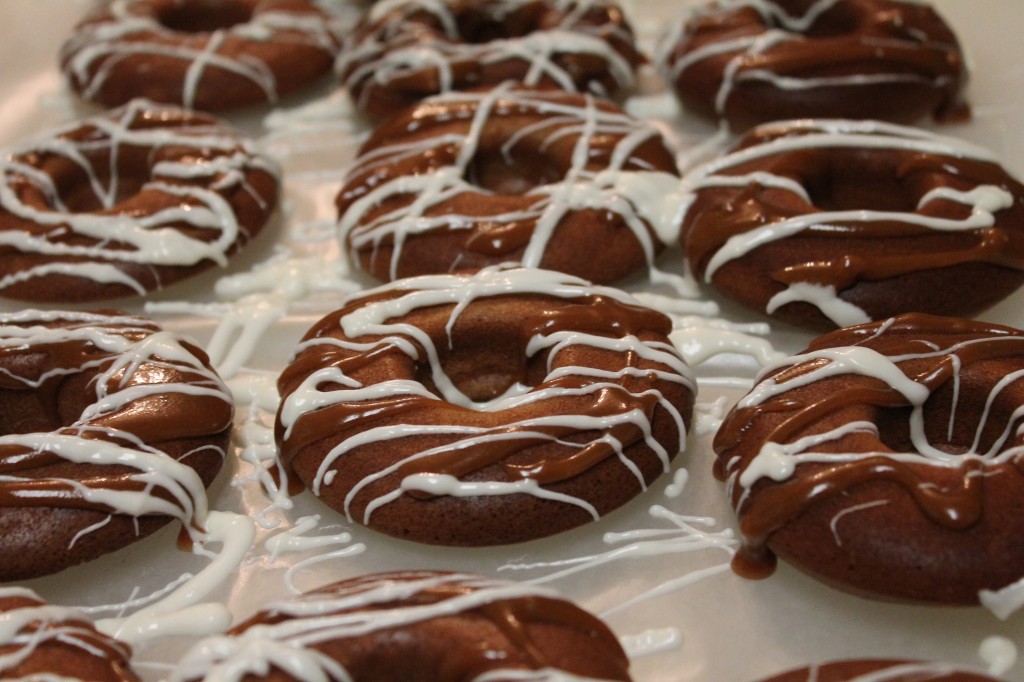 So what do you think?  You can also use chocolate bark, sprinkles, and etc. It really depends on you. Give this recipe a try and tell me what you think!
Baked Applesauce Donuts
These homemade donuts are drizzled with sweet caramel and vanilla icing and give the perfect taste of fall. Try this easy recipe today!
Ingredients
1

cup

all purpose flour

2/3

cup

whole wheat flour

2/3

cup

whipping cream

1

teaspoon

baking powder

1/2

teaspoon

salt

1/2

teaspoon

ground cinnamon

1/2

cup

brown sugar

2

large eggs

1/3

cup

vegetable oil

1

cup

applesauce

1

tsp

vanilla extract
Instructions
Preheat the oven on 325.

Sift the all dry ingredients in a large bowl, then add in the egg, vegetable oil, and applesauce. Mix the ingredients.

In a separate bowl, pour in the whipping cream. Use a hand-held mixer to mix the whipping cream until it starts to thicken.

Add the thickened whipping cream along with the other ingredients.

Pour in the vanilla extract, then mix the batter until it's smooth and lump free.

Pour the batter into a nonstick donut pan, and bake each batch for 10 minutes or until done.
Video