Budget friendly Fried Rice made with leftovers. It doesn't get any easier… or cheaper!
Like many of you, I'm a frugal individual. I try to make my dollars stretch as much as I possibly can. One of the ways that I stretch my dollar is in the kitchen. I don't waste food! I know it may sound greedy to some, but seriously wasting food in my household is not an option. When I was growing up, my mother never threw away food. We didn't have much money, so my mom would stretch whatever we did have. She would always use our leftovers, and make it into something. I remember one day she made baked chicken, and the next day she turned that chicken into chicken salad sandwiches & chicken noodle soup. Sure we were chickened out, but damn it – we were never hungry! I'm the same way with my family.. If we don't finish something.. it goes into the freezer, until I can figure out what I want to do with it!
This particular recipe is a "summa" recipe… it is made out of summa this, and summa that. I had leftover rice, ham, and some frozen carrots in my freezer so I decided to make some fried rice!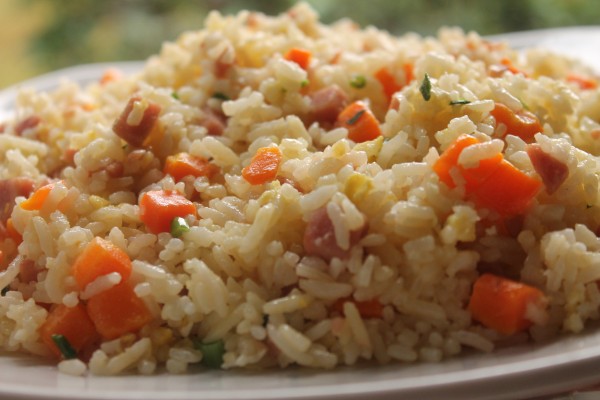 This recipe is actually my husband's. He has been making this rice for years, and I guess you could call it his signature dish. He usually uses SPAM, and adds colorful bell peppers to his. He makes this rice whenever we have potlucks, and host barbecues. Everyone loves my hubby's fried rice, even the people who claim to not to like SPAM.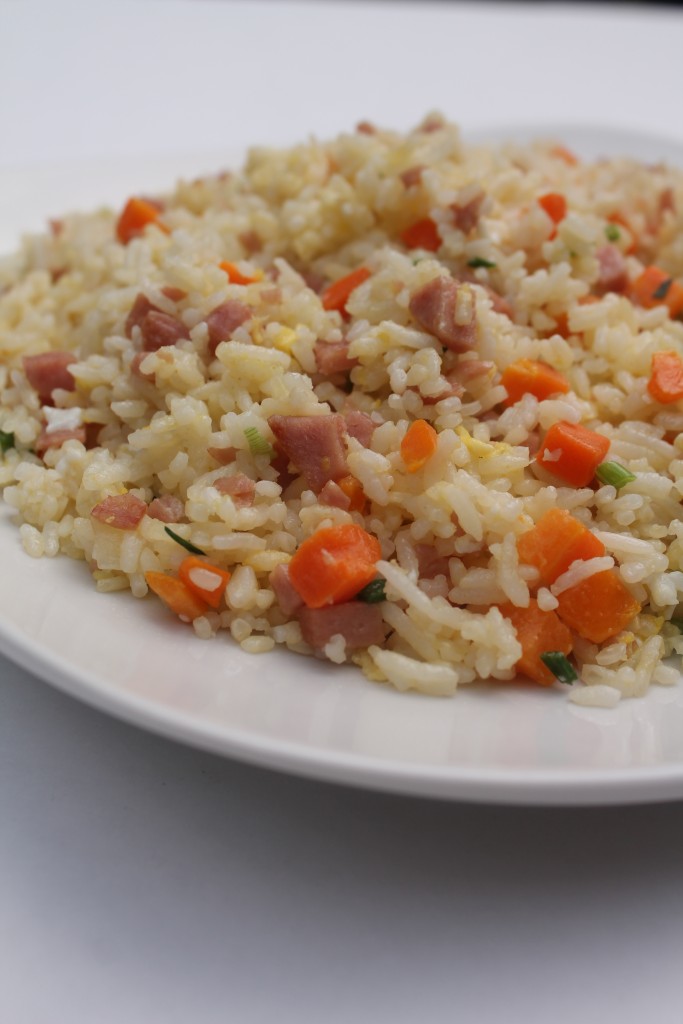 Since I made this fried rice with leftovers I changed a few ingredients. I will be using leftover ham for the meat. I usually add carrots and peas in my fried rice, but I decided to use the peas for another recipes (pasta salad), so I just used the frozen carrots. You can definitely jazz this recipe up to your likings, and add more ingredients if you choose!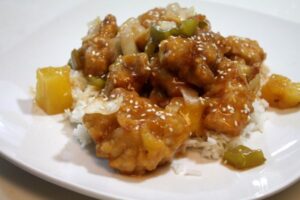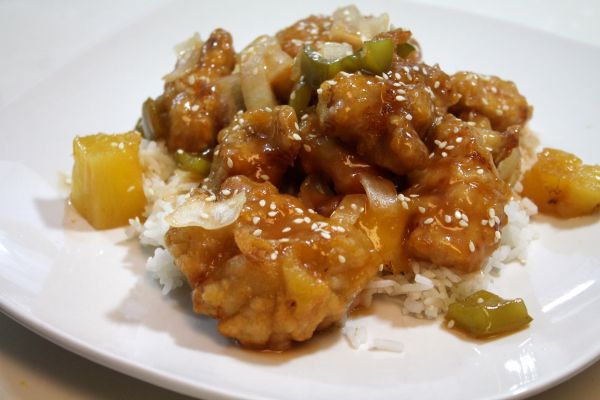 Here's the recipe!
[amd-zlrecipe-recipe:262]
15 Minute Fried Rice
This easy fried rice recipe can be tossed together in just a few minutes with ingredients you already have on hand. Great for leftovers or as its own side dish!
Print Recipe
Pin Recipe
Instructions
Pour 2 tbsp of vegetable oil into a large skillet. Heat the skilled over medium heat, then add in the ham.

Cook the ham for about two minutes, then add in the onions, and carrots.

Next add in the rice, and make sure that all of the ingredients are combined.

Sprinkle in the salt, pepper, and ground ginger, and give everything a nice stir.

Next, crack open three eggs, and add the to the rice mixture.

Stir the eggs in, and make sure everything is well combined.

Drizzle in the sesame seed oil, and give everything a nice toss.

Serve!
If you loved this recipe,
leave me a review below
. This helps future recipe makers and ensures continued high-quality recipes for years to come!
© 2023 I Heart Recipes