Two mouthwatering dishes that you can make easily, and in a timely matter.
Every holiday I usually spend at least 8 hours in the kitchen. I'm usually making turkeys, hams, numerous side dishes, and a variety of desserts. Lately I've been cutting down my kitchen time by incorporating canned goods, and frozen foods into my dishes. I'm very picky when it comes to canned goods, especially when using them during the holidays. I prefer to stick with high quality brands. One of my favorites, would have to Glory Foods!
Glory Foods has everything from canned seasoned collard greens, green beans, and even fried apples. I recently incorporated Glory Foods products into some of my favorite holiday dishes, and the outcome was amazing!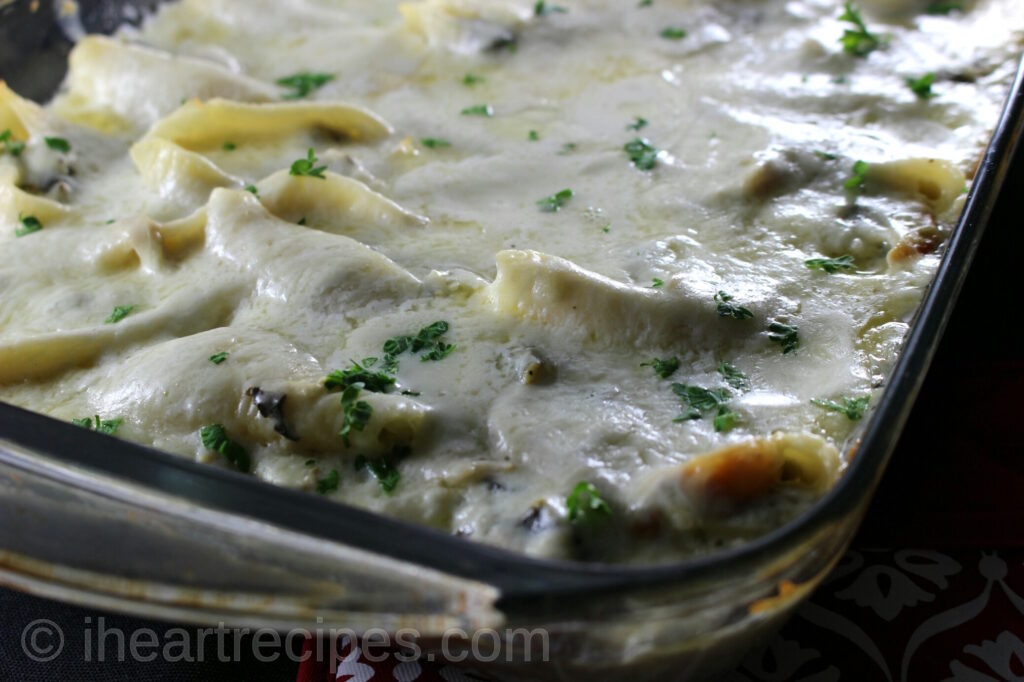 First up, was my Turkey & Collard Green Stuffed Shells.
This year, I wanted to add a pasta dish to my Thanksgiving menu. I decided to go with jumbo pasta shells, and I stuffed them with shredded turkey breast, ricotta, and Glory Foods Turkey Seasoned Collard Greens. Once I stuffed the shells, I smothered them with a creamy cheesy garlic sauce and Italian cheese blend.  This dish took only 50 minutes to make.
My second dish: Green Bean, Tomatoes, and Okra Melody
You can't have Thanksgiving without a green bean dish right? That's why I choose to use Glory Foods Seasoned Green Beans to star in this dish. Along with the green beans I used diced tomatoes, okra, onions, and a little bit of garlic, and black pepper. I honestly didn't have to add a ton of seasonings, because the green beans were so flavorful, that it flavored the other veggies as well! This side dish only too 15 minutes to make.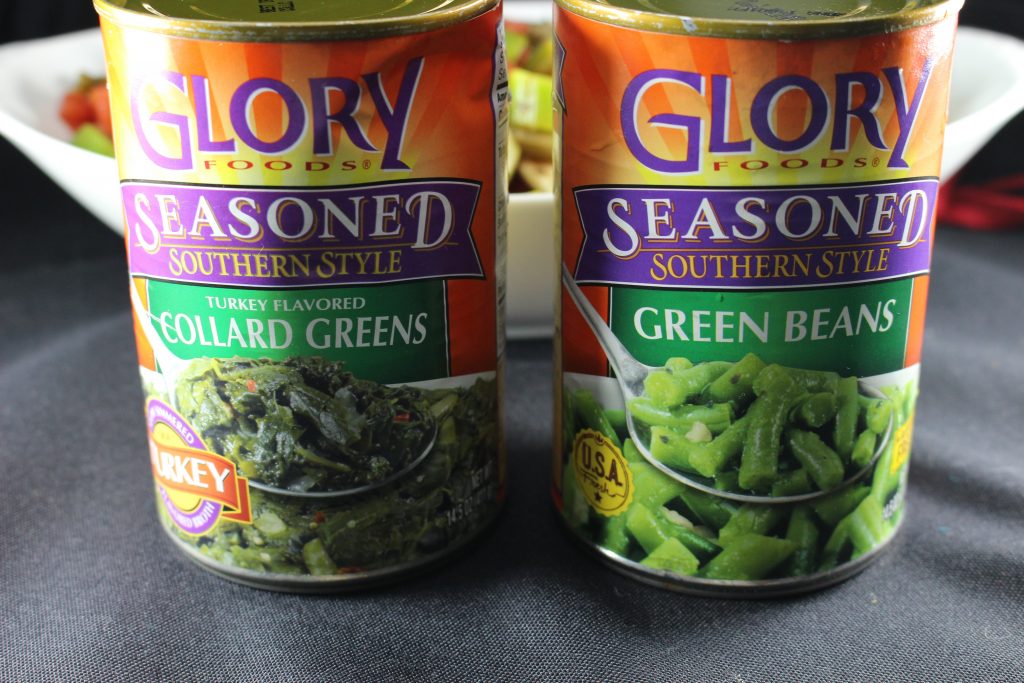 Stop by your local grocery store,  go down the canned goods isle, and try out Glory Foods today. I highly recommend the seasoned green beans, turkey seasoned collard greens, and the fried apples as well!
Print out the recipes for these dishes!
Turkey and Collard Greens Stuffed Shells
This turkey and collard greens stuffed shells recipe is so delicious. Smothered with a creamy cheesy garlic sauce and topped with an Italian cheese blend it will not disappoint!
Ingredients
12

oz

box of Jumbo Shells

14.5

oz

Glory Collard Greens

drained

1

lb

cooked shredded turkey breast

8

oz

ricotta cheese

3

tbsp

salted butter

2

medium sized eggs

1/4

cup

all purpose flour

2

cups

half & half

3

cloves

garlic

minced

2

cups

shredded Italian cheese blend

1

tsp

salt

1

tsp

black pepper
Instructions
Cook the pasta shells until al dente, then drain and set to the side.

In a large bowl, combine the turkey, ricotta, Glory Foods collard greens, eggs, and 1/2 cup Italian cheese blend.

Mix the ingredients, then stuff the shells with the turkey & collard green mixture.

Lightly oil a 9x13 bake dish, and add in the shells.

In a large sauce pan add in 3 tbsp butter, and melt down over medium heat.

Once the butter is melted, sprinkle in the all purpose, and whisk together.

Next pour in the half & half, and whisk.

Sprinkle in 1/2 cup of the Italian blend cheese, then whisk, and reduce the heat to low.

Sprinkle in the salt & pepper, and add in the garlic.

Let cook for about 5 more minutes, then pour the cream sauce over the shells.

Sprinkle the remaining cheese on top of the shells.

Cover the bake dish, and bake for 35 minutes on 375 F.

Remove from the oven, and let sit for 10 minutes then serve and enjoy!
Green Beans, Tomatoes, and Okra
These green beans, tomatoes, and okra are seasoned to perfection with onions, garlic, and black pepper to make the most flavorful side dish for any meal!

Ingredients
14.5

oz

can of Glory Seasoned Green Beans

14.5

oz

of diced tomatoes

1

cup

sliced okra

1

medium onion

sliced

1/2

tsp

black pepper

3

cloves

garlic

minced
Instructions
Add all the ingredients into a saucepan, and place over medium heat.

Cook for 10 minutes.
This post is sponsored by Glory Foods. However, all opinions are mine.