Southern, soul food style black eyed peas with smoked turkey. The BEST black eyed peas recipe EVER!
Ain't nothing better than a plate of soulful black eyed peas over rice, served with cornbread, and collard greens! Oh my goodness. I absolutely love it. I swear my mom made the best black eyed peas. Her recipe was pretty simple. She used smoked ham hocks, onions, and seasoned the black eyed peas with seasoning salt, and a few other spices. She never went overboard with it. She kept her recipe simple. I'm the same way!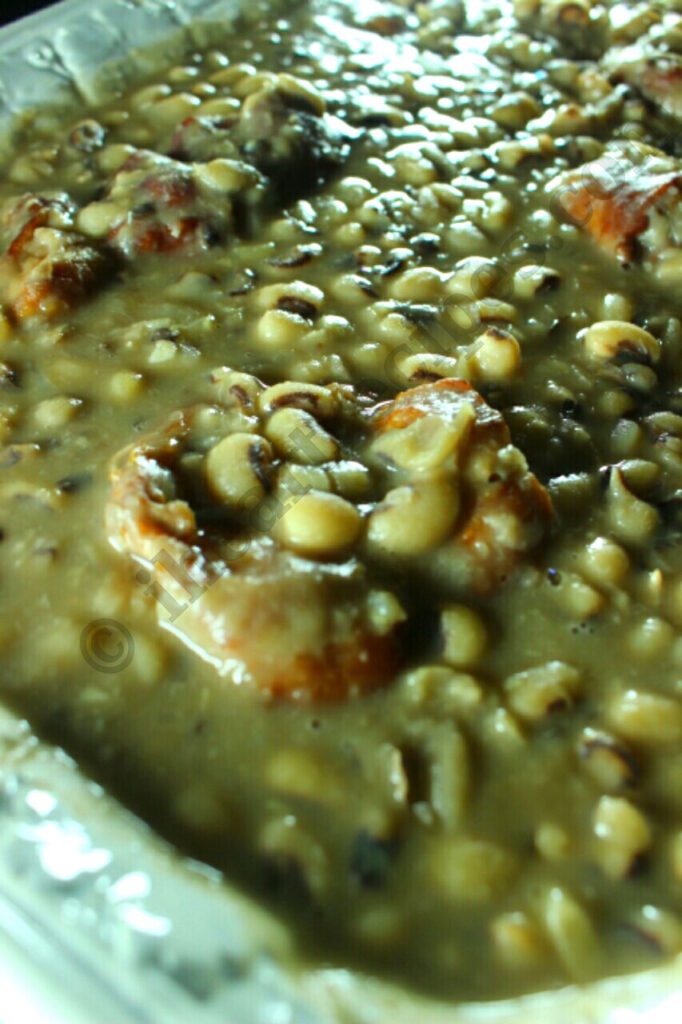 My easy black eyed peas recipe is as simple as it can get. I use a just a few ingredients, and the peas always come out fabulous! Seriously, there's no need for a ton of ingredients. As long as you follow this recipe, you're good!
I like to use smoked meat in southern black eyed peas recipe. Some times I use smoked turkey. Other times I use smoked pork. The recipe listed below calls for smoked turkey tails. If you don't want to use turkey tails feel free to use one of the following
smoked turkey wings or legs
smoked ham hocks
smoked pork neck bones
Keep in mind, if you choose to use ham hocks, it will take longer to cook.
Check out this video tutorial below, to see how I make my southern black eyed peas!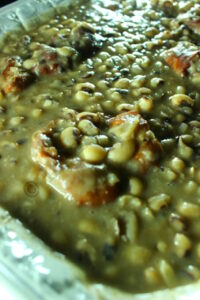 Southern Black Eyed Peas
Delicious Southern Black Eyed Peas made with smoked turkey is savory and simple. Served over a bed of rice, perfection!
Watch Video
Print Recipe
Pin Recipe
Instructions
Sort & rinse the beans under cold water.

Let the beans soak overnight, or do a quick soak( directions should be on the back of the package of beans).

Place the turkey tails into a large pot, and pour in 32 ounces of chicken broth.

Turn the heat on high, and boil the turkey tails until tender.

After the beans have been soaked, drain the excess liquid.

Add the beans into the pot with the turkey tails,, and pour in remaining chicken broth.

Add in the minced onion, and garlic.

Stir the ingredient, cover, and turn the heat to medium.

Let cook for 45-55 minutes, but be sure to stir occasionally.

Check the beans to make sure that they are nice and tender, if not cook for a while longer.

Taste the beans, add salt and pepper if needed.

Serve over rice, and enjoy!
Video
If you loved this recipe,
leave me a review below
. This helps future recipe makers and ensures continued high-quality recipes for years to come!
© 2023 I Heart Recipes