How to make an old fashioned chess pie, not to be confused with buttermilk pie – which is very common!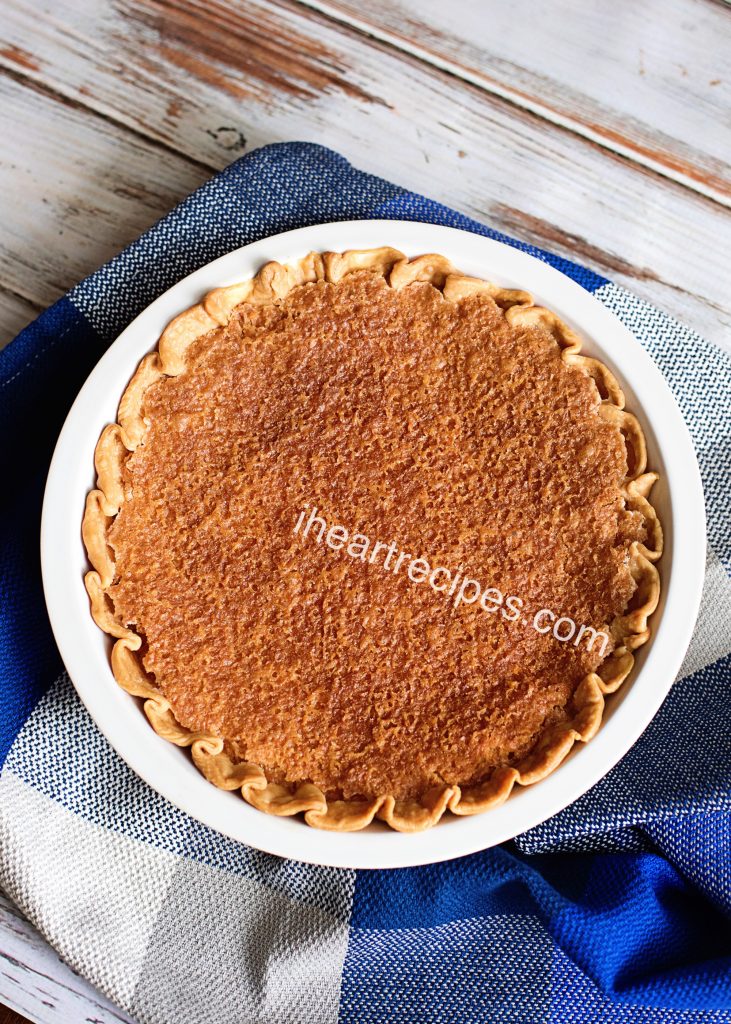 I couldn't tell you how many times people ask me "Rosie, is buttermilk pie & chess pie the same thing?!" I actually get questioned that several times a month. Well the answer is no. Buttermilk pie is not the same as chess pie. I shared my recipe for old fashioned buttermilk pie a few years ago, and now I'm going to show you how to make an old fashioned chess pie!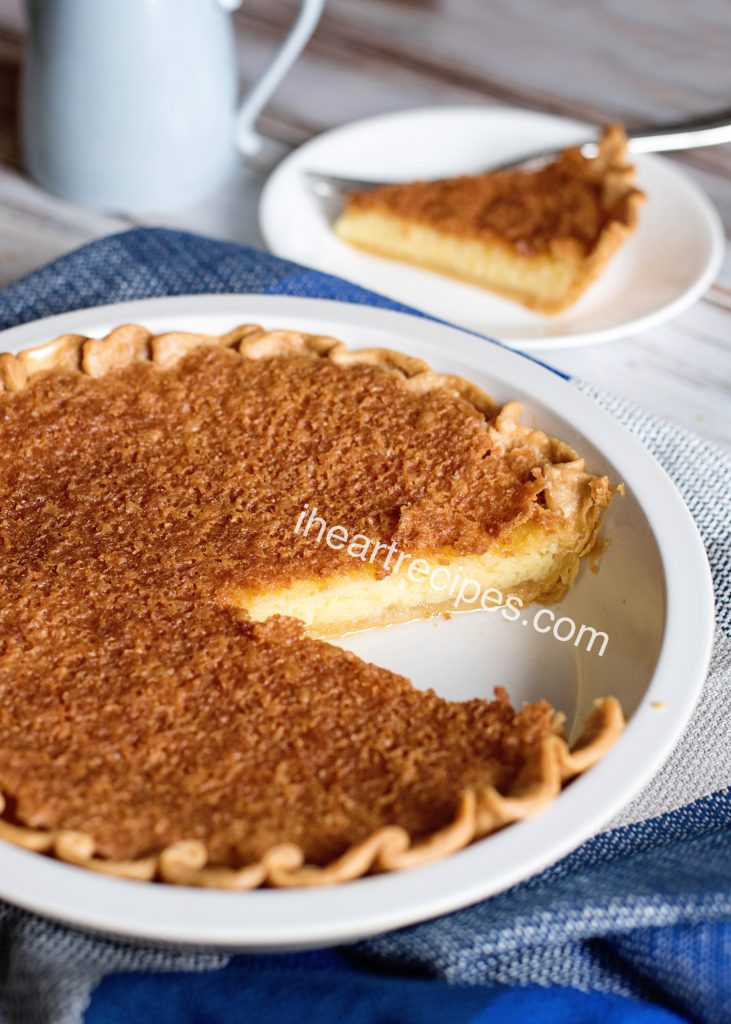 What makes chess pie different from buttermilk pie?
Now, I'm going to be honest with you. Both of the pies taste extremely similar. However old fashioned chess pies are usually a tad bit sweeter, and they are made with less milk. Also, chess pies are made with cornmeal, and are usually darker than buttermilk pies. You'll also notice that this old fashioned chess pie recipe forms a nice crispy crust on top!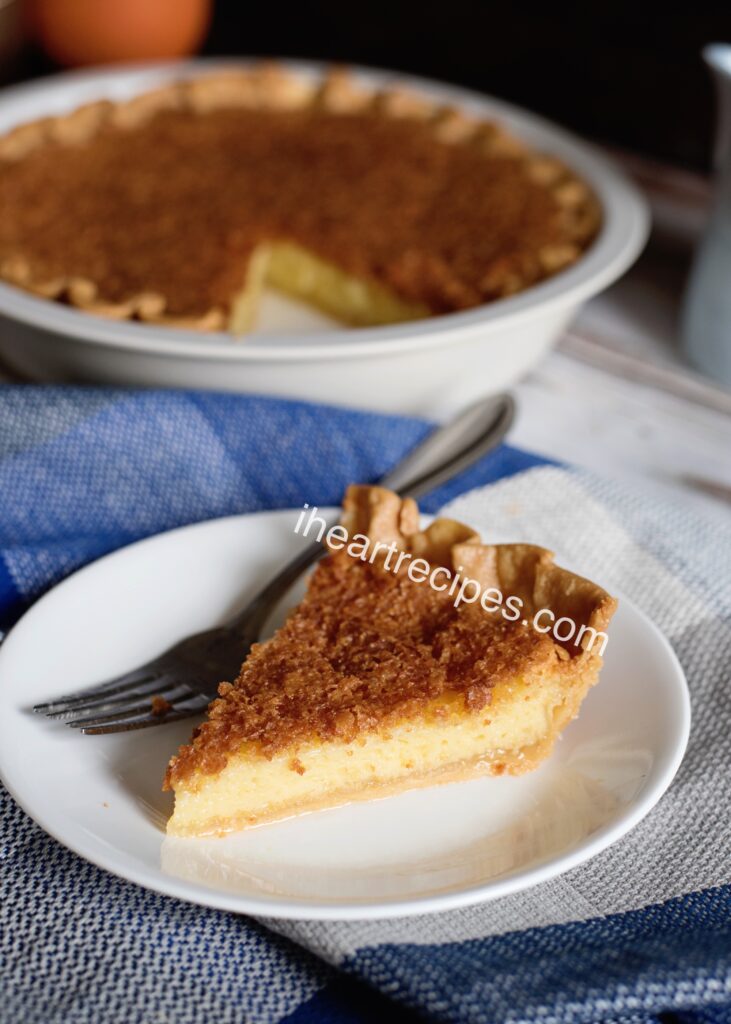 There are so many different kinds of chess pies. There's a lemon chess pie recipes, as well as chocolate chess pie, and some people even make chess pie without cornmeal. HOWEVER, a true classic chess pie recipe always contains cornmeal in my book, and many down home cooks will tell you that.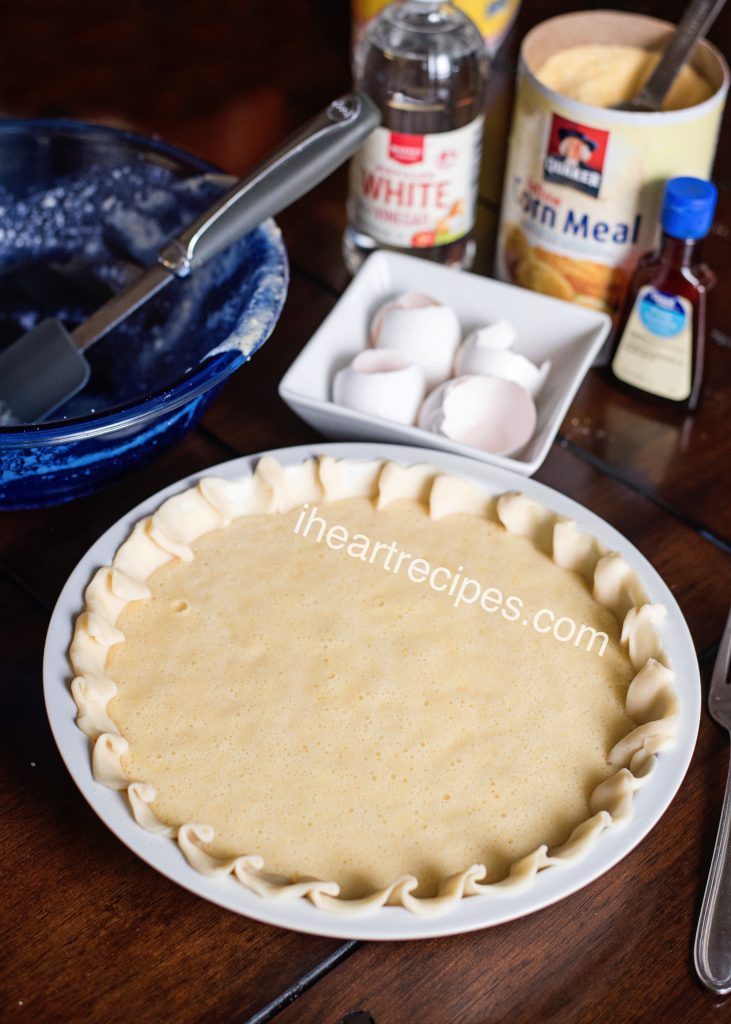 Ingredients for Homemade Old Fashioned Chess Pie
This old fashioned chess pie recipe is made of eggs (at room temperature!) sugar, whole milk (some people like to use evaporated milk), unsalted butter, vanilla, cornmeal, and a little bit of vinegar. No – you won't taste the vinegar!
Instead of making a homemade pie shell I cheat, by using store bought crust. However, if you feel the need to make a homemade pie shell knock yourself out honey! (Use my homemade buttery pie shell recipe here.)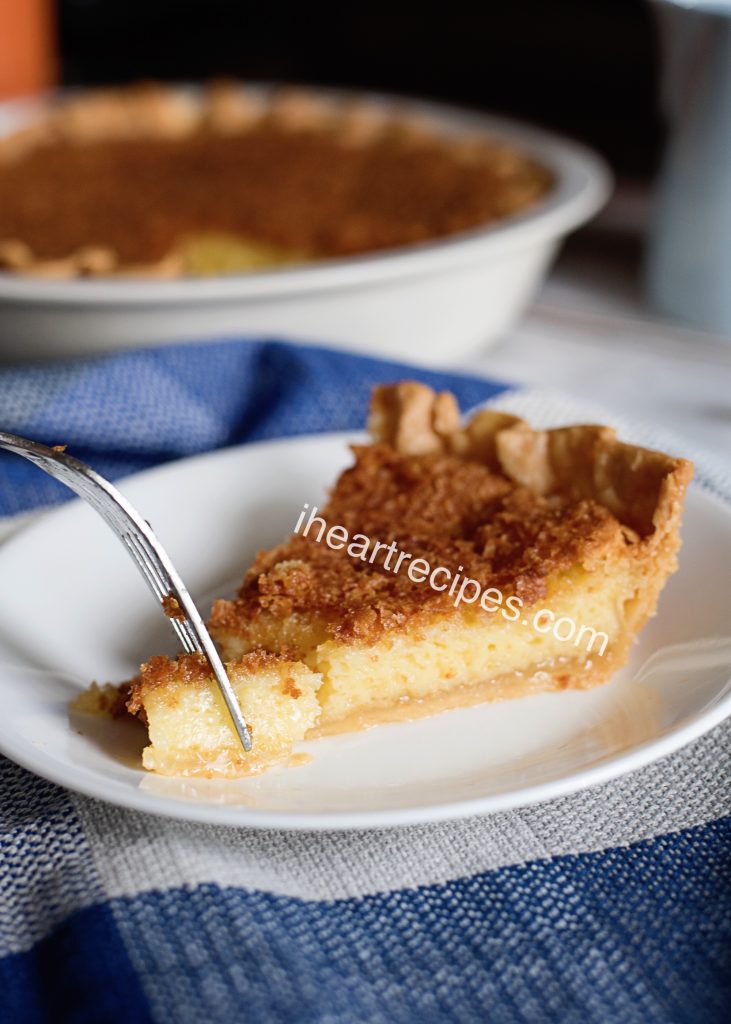 Old Fashioned Chess Pie Recipe
A Southern classic, this recipe for homemade chess pie is a sweet, simple treat that will please a crowd!
Ingredients
4

large

eggs

1 3/4

cup

white sugar

1/2

cup

butter

unsalted

2

tsp

vanilla extract

1

tbsp

cornmeal

1/4

cup

whole milk

1

tbsp

distilled white vinegar

9

inch

store bought crust
Instructions
Preheat the oven to 325 degrees F.

In a large bowl, add in the butter, sugar and vanilla together.

Mix the ingredients until well combined.

Add in the eggs, cornmeal, milk, and vinegar.

Mix the ingredients until well combined.

Place the pie crust in the 9 inch pie pan.

Pour in the pie filling.

Bake for 1 hour and 10 minutes.

Let cool for about 45 minutes.
Loved my chess pie recipe? Try these recipes as well!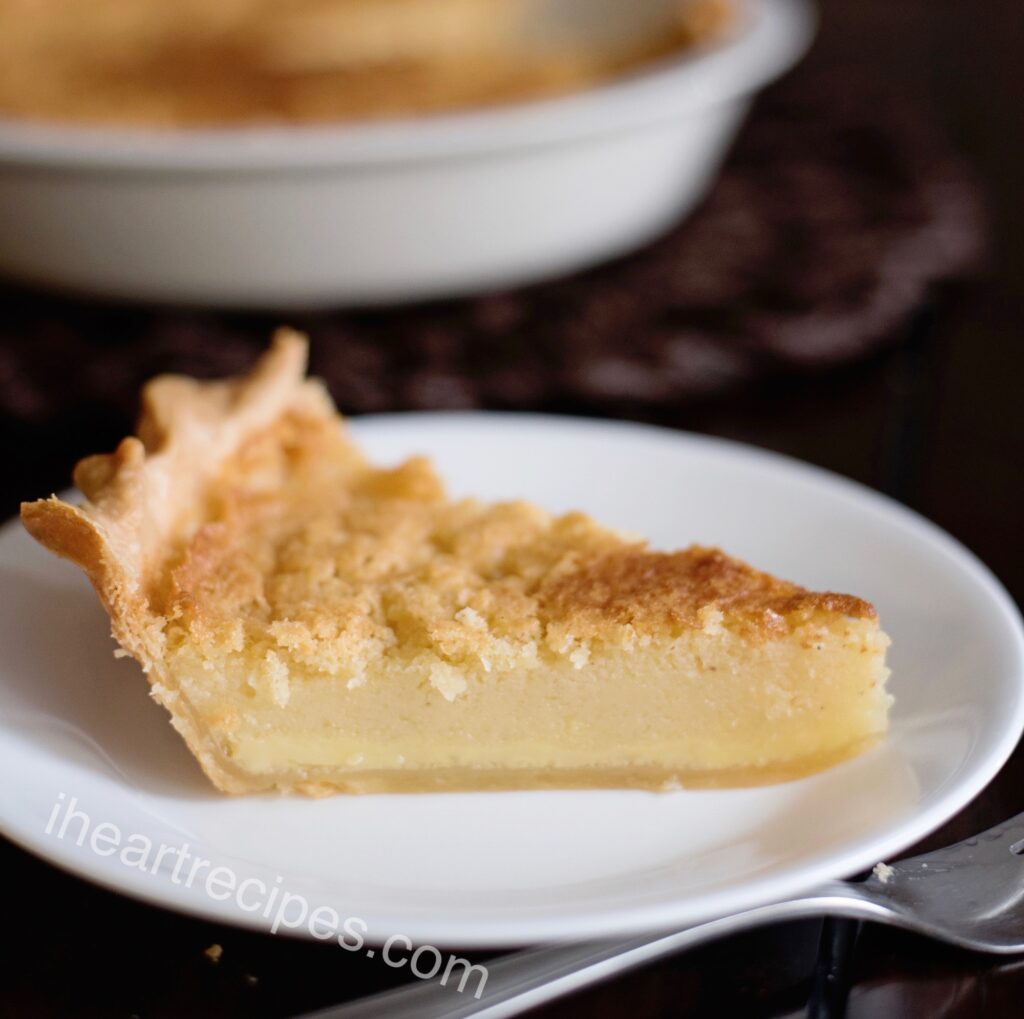 Old Fashioned Buttermilk Pie
---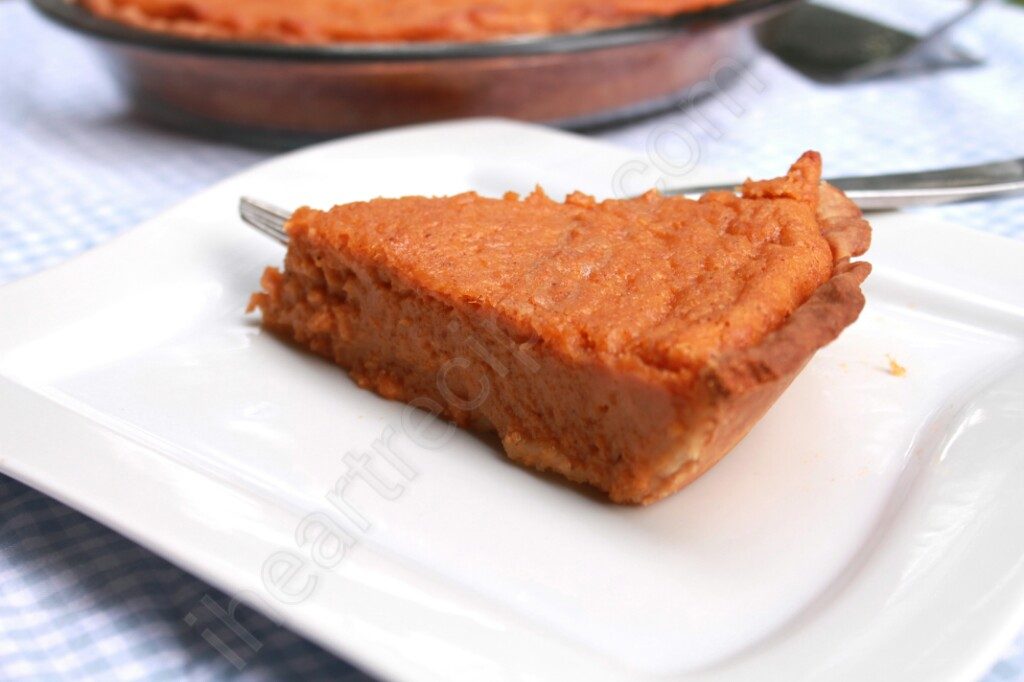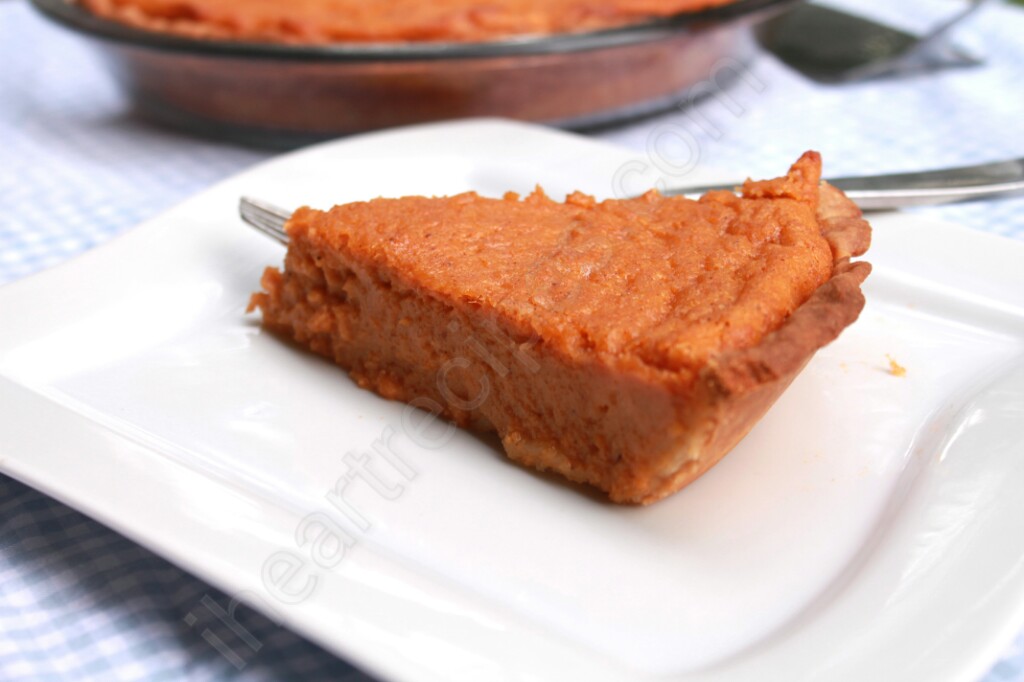 Sweet Potato Pie – Soul Food Style
---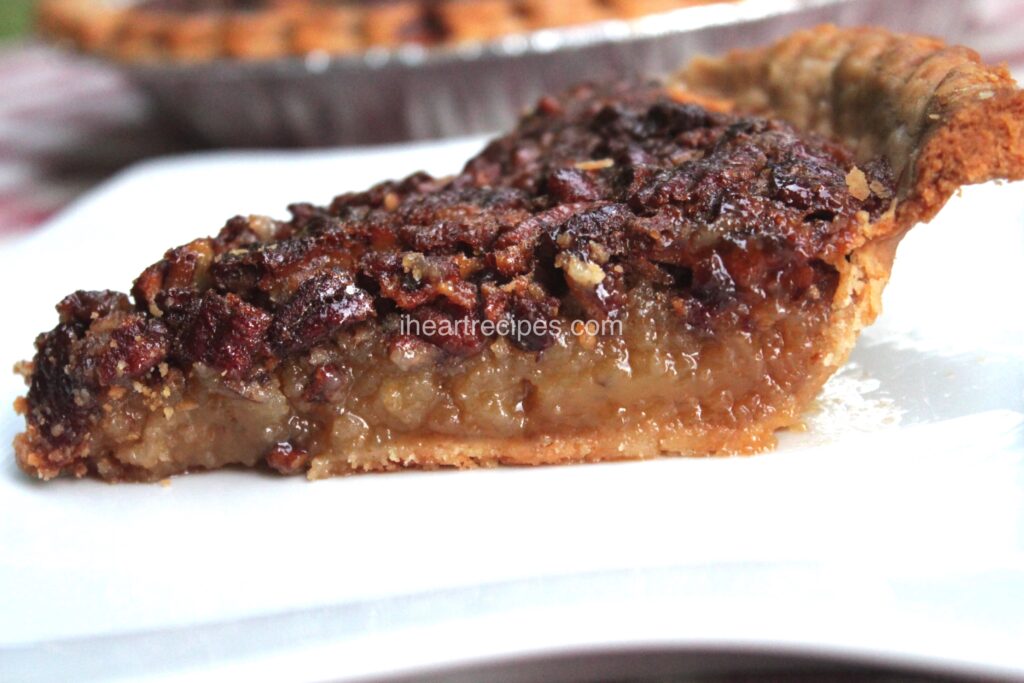 Southern Pecan Pie
---

---