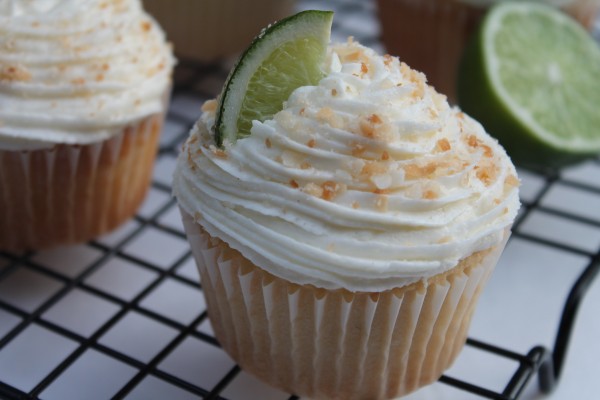 Hi friends! I have been baking up a storm lately. One of my baking obsessions are cupcakes! I'm not just talking about regular chocolate and vanilla cupcakes either. This past month I've been playing around with  so many different cupcakes ideas. I've made everything from peach cobbler cupcakes to banana pudding cupcakes ( I shared photos on my instagram, and I will be sharing the recipes SOON). I guess you can say that I like "unique" cupcakes 🙂 .
In this post I'm going to share one of my recent creations- Coconut Lime Cupcakes!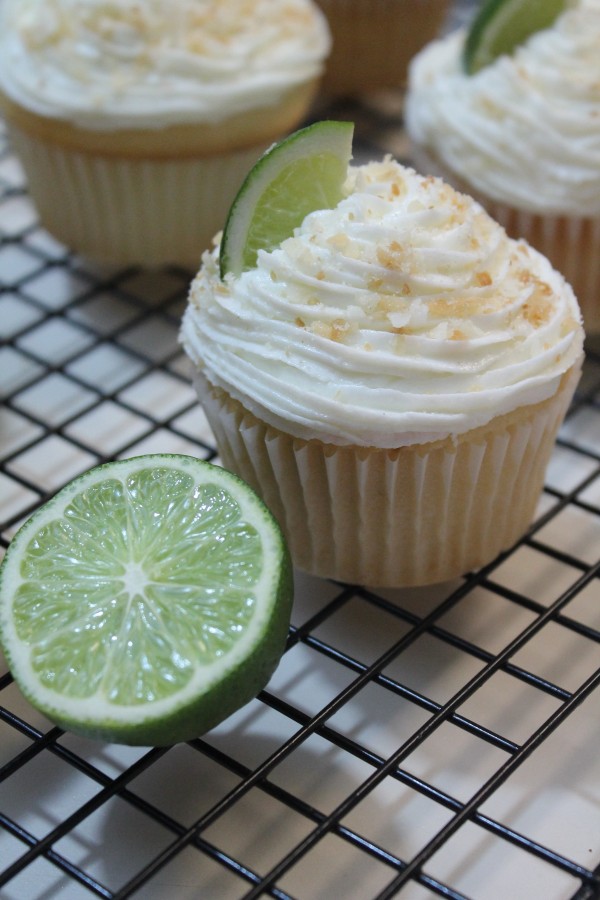 These coconut lime cupcakes are simply unbelievable! They are so light, fluffy, and flavorful. You simply can't go wrong with these cupcakes! They have such a nice tropical taste, and they are perfect for ANY occasion.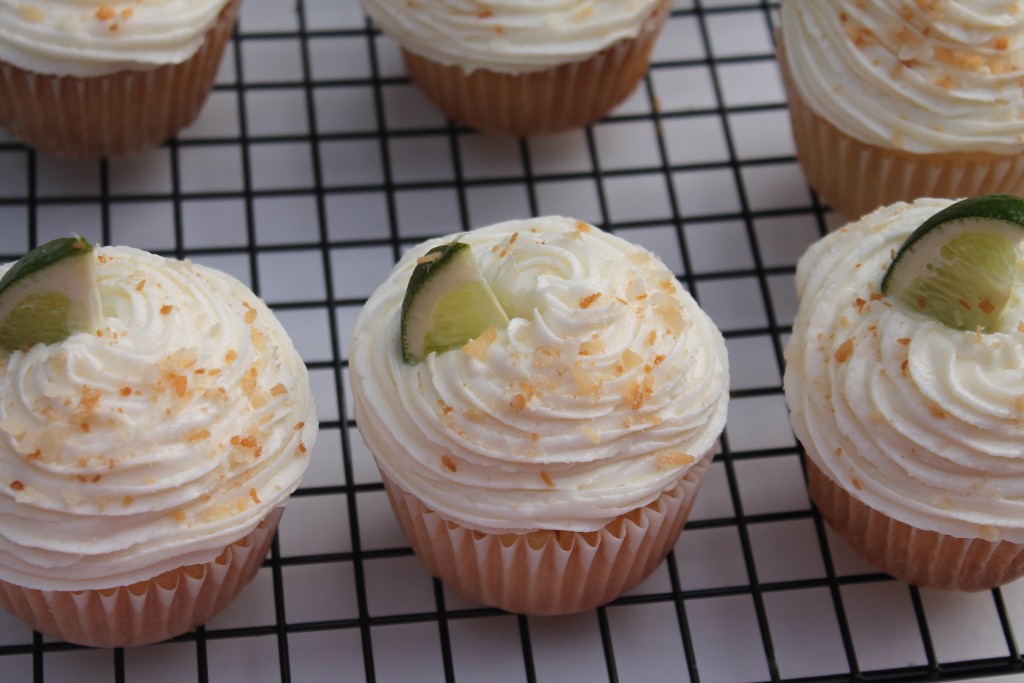 I used cake flour for these cupcakes, instead of regular all purpose flour. The cake flour really makes a huge difference. I have made these cupcakes using with all purpose flour before, and they were still delicious. However, the cupcakes made with cake flour were more light and fluffy.
Also, instead of using regular milk, I used coconut milk. The thick and flavorful coconut milk makes a super creamy batter!
I didn't add any coconut extract, but if you want to add more coconut flavor to your cupcakes, I suggest doing so. 🙂
As far as frosting,  I made a Lime Cream Cheese Frosting. It paired amazingly with the cupcakes! If you're not a fan of cream cheese frosting, feel free to use or make a vanilla butter cream!
For garnishing, I simply used toasted sweetened coconut flakes and lime wedges. The garnishing is completely optional, so feel free to skip out on that part… Unless you want pretty cupcakes 😛
Watch my video tutorial for these cupcakes
Coconut Lime Cupcakes by iheartrecipes.com
These Coconut Lime Cupcakes are light, fluffy, and flavorful with a tropical twist! The cream cheese frosting is decadent. Great for any occasion!
Ingredients
2

cups

cake flour

2

tsp

baking powder

1/2

tsp

salt

1

cup

granulated sugar

1/2

cup

softened butter

unsalted & at room temperature

2

medium sized eggs

at room temperature

4

tbsp

lime juice

1

tsp

lime zest

finely ground

1

tsp

vanilla extract

1

cup

canned coconut milk
Frosting:
1

stick unsalted butter

softened

8

oz

cream cheese

softened

2

tbsp

lime juice

2

tsp

vanilla extract

5

cups

confectioners sugar

you may add more or less.
Instructions
Preheat the oven to 325 F.

In a medium sized bowl combine the flour, baking powder, and salt. Sift or whisk together until well combined.

In a separate cream the sugar and butter together, then add each egg in the bowl - but one at a time, and mix in.

Mix the wet ingredients until everything is nice and creamy, then add in the lime juice, vanilla extract, and lime zest.

Alternate adding the dry ingredients and the coconut milk into the bowl of wet ingredients.

Once the batter is nice and smooth, fill your baking cups, but only pour about 1/4 cup of batter into each baking cup.

Bake the cupcakes in the oven, on 325 F, for about 20 minutes.

Remove the cupcakes from the oven, and let them cool in the cupcake pan for about 5 minutes, then remove them, and place them on a cooling rack.

While the cupcakes are cooling, make the frosting.

Place 1 stick of unsalted softened butter, and 8 oz of softened cream cheese into a medium sized mixing bowl.

Cream the two ingredients together.

Sprinkle in about 5 cups of confectioners sugar( you can add more if you'd like), and mix.

Next, pour in two tbsp of lime juice, and 2 tsp of vanilla extract. Mix until the frosting it's nice and creamy.

Once the cupcakes are cool, frost the cupcakes however you desire.

I used lime pieces and toasted coconut to garnish the cupcakes, but that is completely optional.

Enjoy!
Video