How to make old fashioned strawberry rhubarb pie the easy way!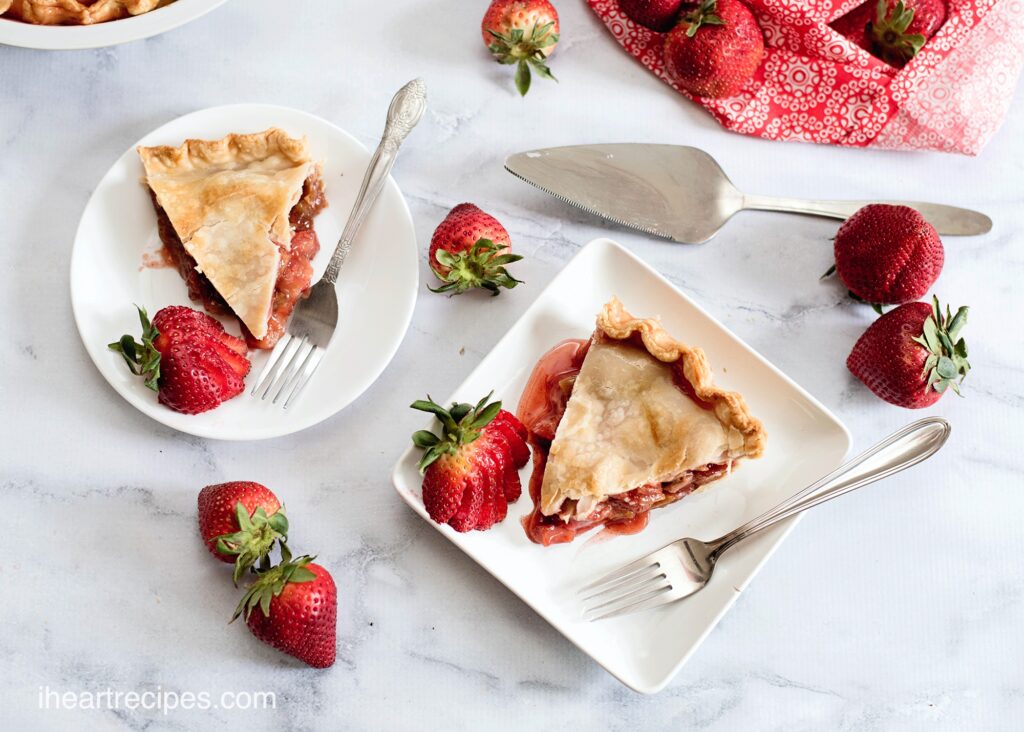 Many of you know that I am allergic to strawberries. I can do everything with them but digest them (booooo!). Therefore, I still make strawberry recipes if my family and friends request it! One of my most highly requested recipes would have to be my old-fashioned strawberry rhubarb pie. My family simply loves my strawberry rhubarb pie, and I make it for them at least once every summer!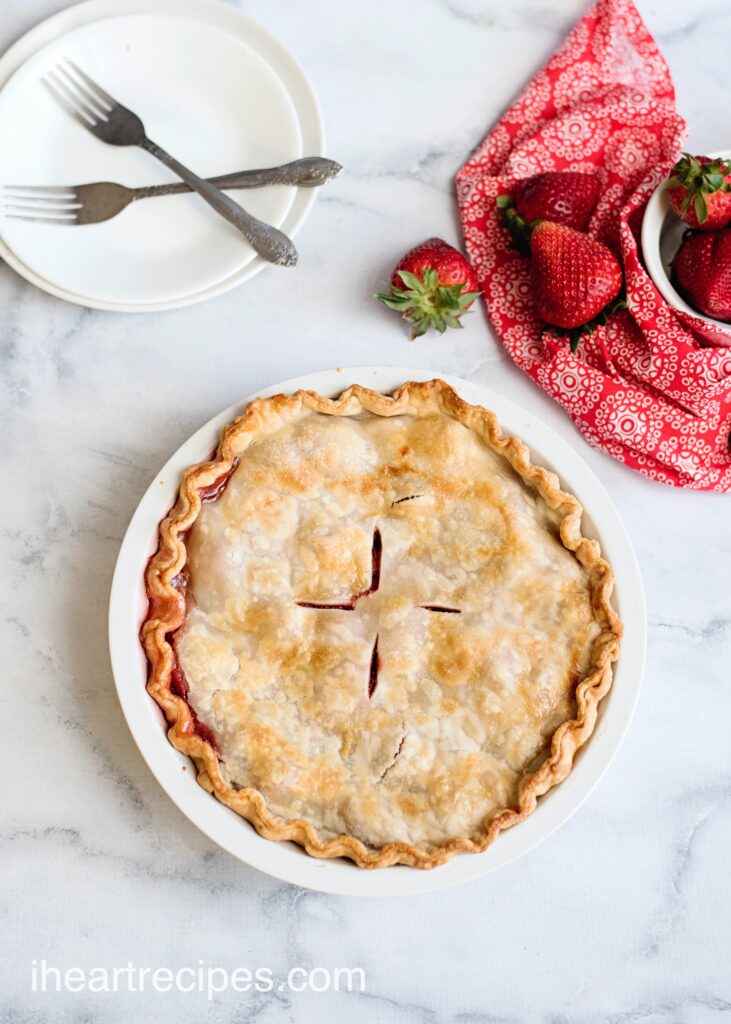 For my strawberry & rhubarb pie, I like to use fresh ingredients. So I'm using fresh strawberries and rhubarb. I usually find the ingredients at my local supermarkets, or fruit & vegetable stands.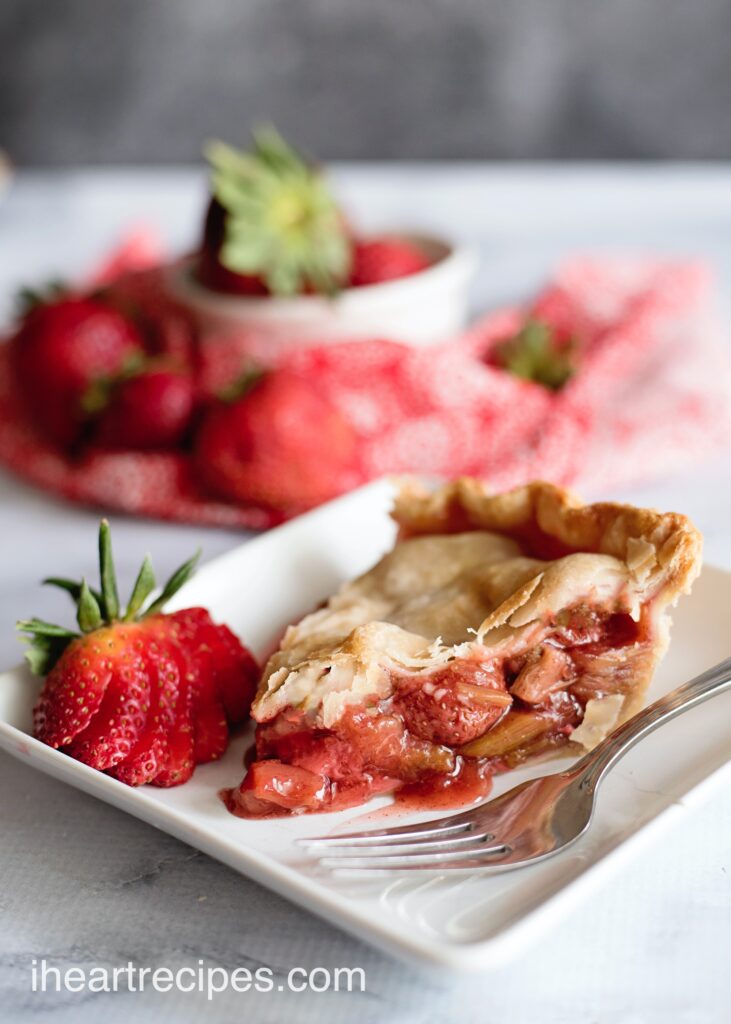 Now let's talk about the pie crust. I personally love to cut corners when I can, so for this recipe, I use a store-bought crust. However, if you'd like to make a homemade crust you certainly can do so. Just be sure to make enough for a 9-inch pie. Keep in mind that this pie has a top and bottom crust. So again, make sure that you make enough pie dough if you're going the homemade route.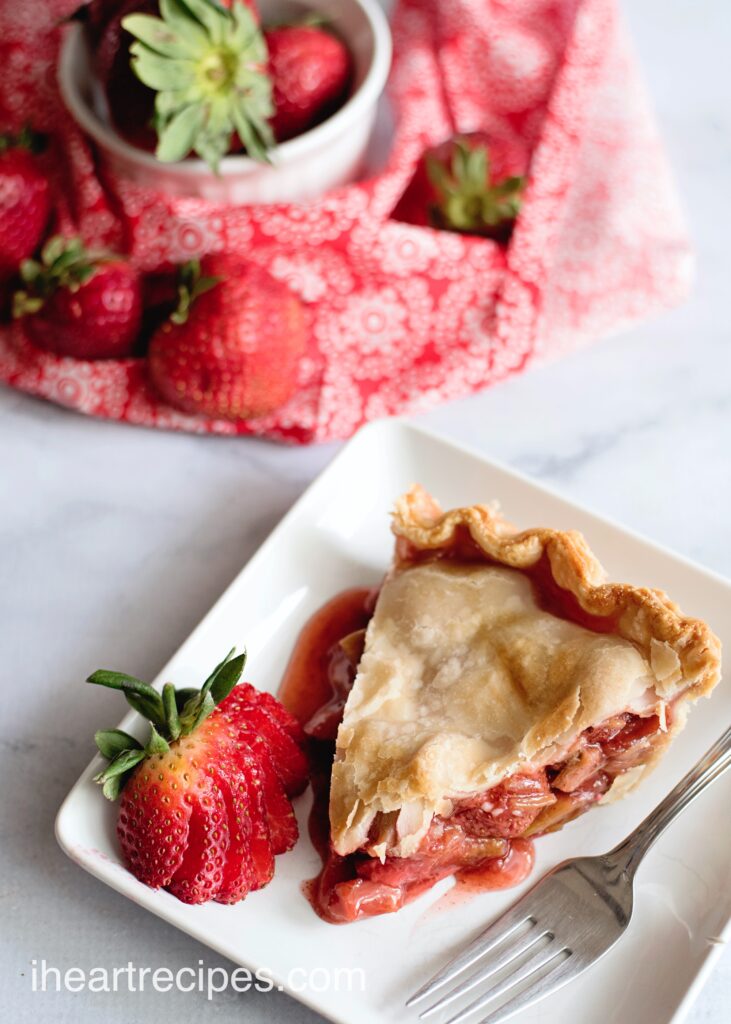 For the most part, this recipe for strawberry rhubarb pie is simple. Give it a try, and tell me what you think in the comments section!
Don't forget to print my recipe for Old Fashioned Strawberry Rhubarb Pie!
Strawberry Rhubarb Pie
Learn how to make a semi-homemade fresh strawberry rhubarb pie! Sweet strawberries and tart rhubarb combine to make a delicious, juicy summer treat!
Ingredients
2

store-bought pie crust

2 1/2

cups

diced rhubarb

2 1/2

cups

sliced fresh strawberries

2

tbsp

cornstarch

1

tbsp

water

1 1/4

cups

granulated sugar

1

tsp

lemon juice

1

tsp

almond extract

1

tsp

vanilla extract

1

egg large egg

whites only

1

tsp

water

1

tsp

turbinado sugar
Instructions
Preheat the oven to 425 degrees F.

In a bowl, whisk together the cornstarch with 1 tablespoon of water until thoroughly combined.

Toss in the rhubarb, strawberries, white sugar, lemon juice, almond & vanilla extracts.

Let sit for 30 minutes.

Place the bottom crust into a 9 inch pie dish.

Pour the filling into the prepared pie dish.

Top the pie with the remaining crust

Bake for 15 minutes, then reduce the heat to 375 degrees F .

Bake the pie for about 15-10 more minutes, or until it's nice and golden brown.

Let the pie cool down, before cutting into it.

Serve & Enjoy!
Don't forget to subscribe to I Heart Recipes on YouTube to see all of my recipe videos, cooking tips, and more! You can also follow me on Facebook, Instagram, and Pinterest to keep up with all things Rosie and I Heart Recipes!
Looking for more strawberry recipes? Check these out!