This Holly Jolly Cocktail is a festive blend of gin, lime juice, honey, and candy cane syrup, shaken to perfection and served over ice in a candy cane-rimmed glass. A spritz of ginger beer and a rosemary sprig complete this seasonal sipper, making it the epitome of holiday cheer in a glass.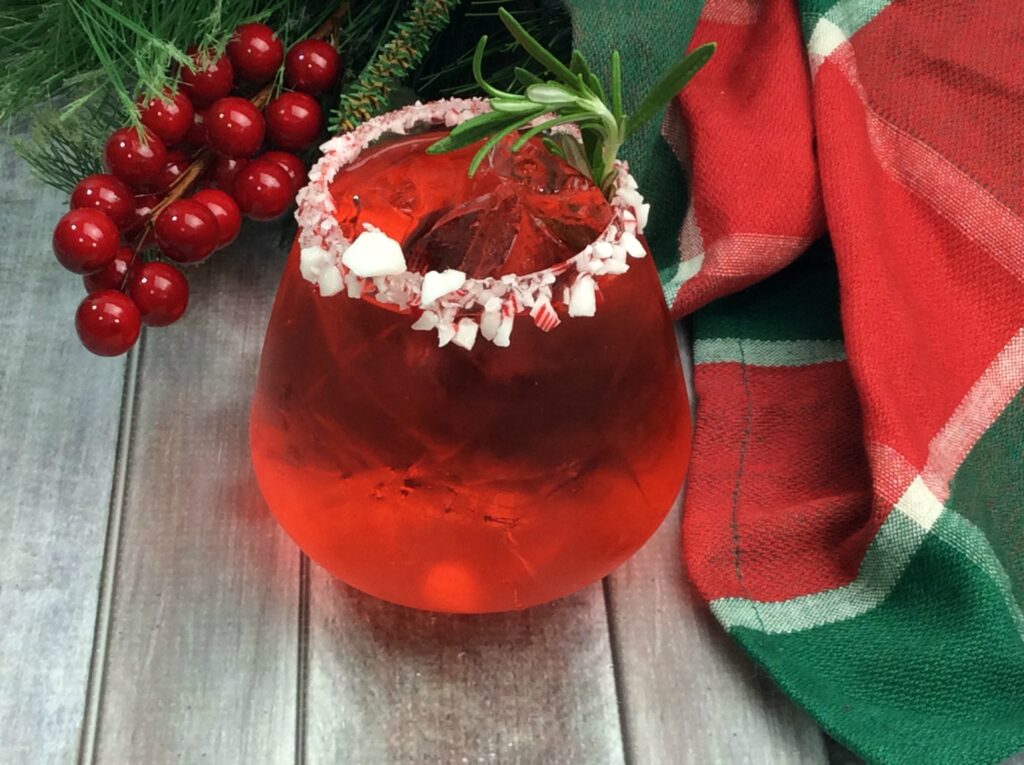 The Holly Jolly Gin Cocktail is more than just a tasty drink. It's like that warm, happy feeling you get when the whole family is together for the holidays. It mixes sweet stuff like candy cane syrup and honey with the tangy taste of lime and gin, and it's so good, you'll want to share it with everyone.
Think of this cocktail as the fun family member who always makes parties better. It's a mix of different flavors that go together just like your family does during the holidays. The ginger beer adds a little fizz, making the drink as lively as your funny uncle's jokes.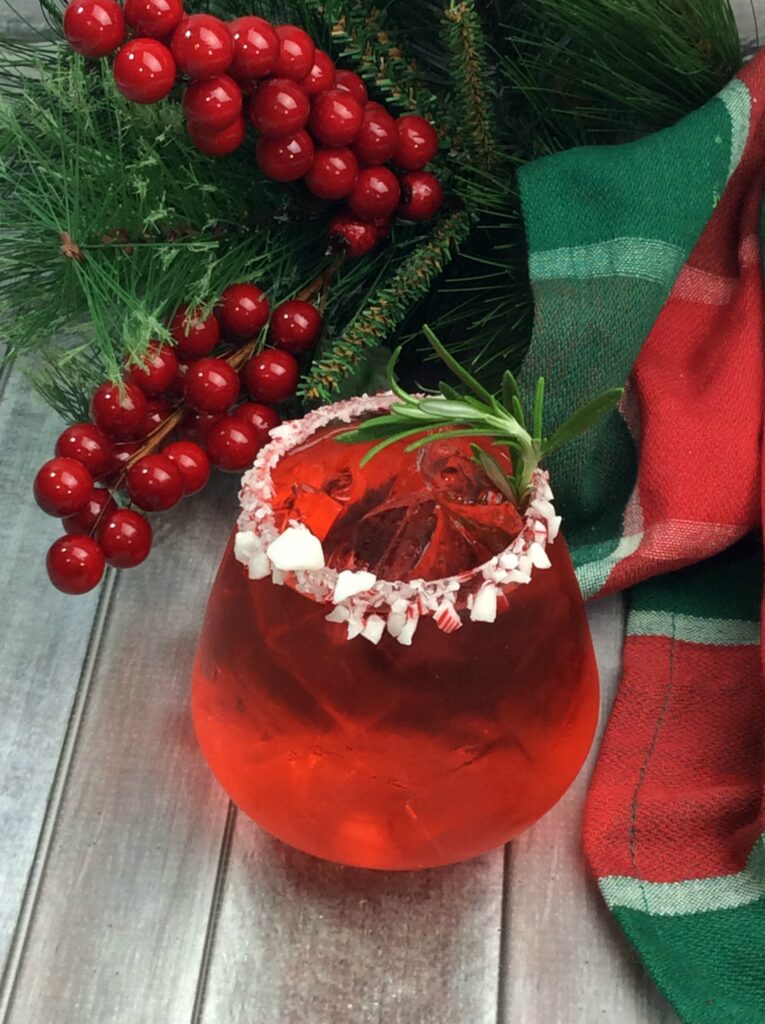 So, why not make this cocktail a new part of your family get-togethers? It's easy to make, looks great with a sprig of rosemary, and it's perfect for toasting to good times and great family. Raise a glass and make some new holiday memories. Cheers!
Save this recipe for later, and be sure to share it with your family and friends!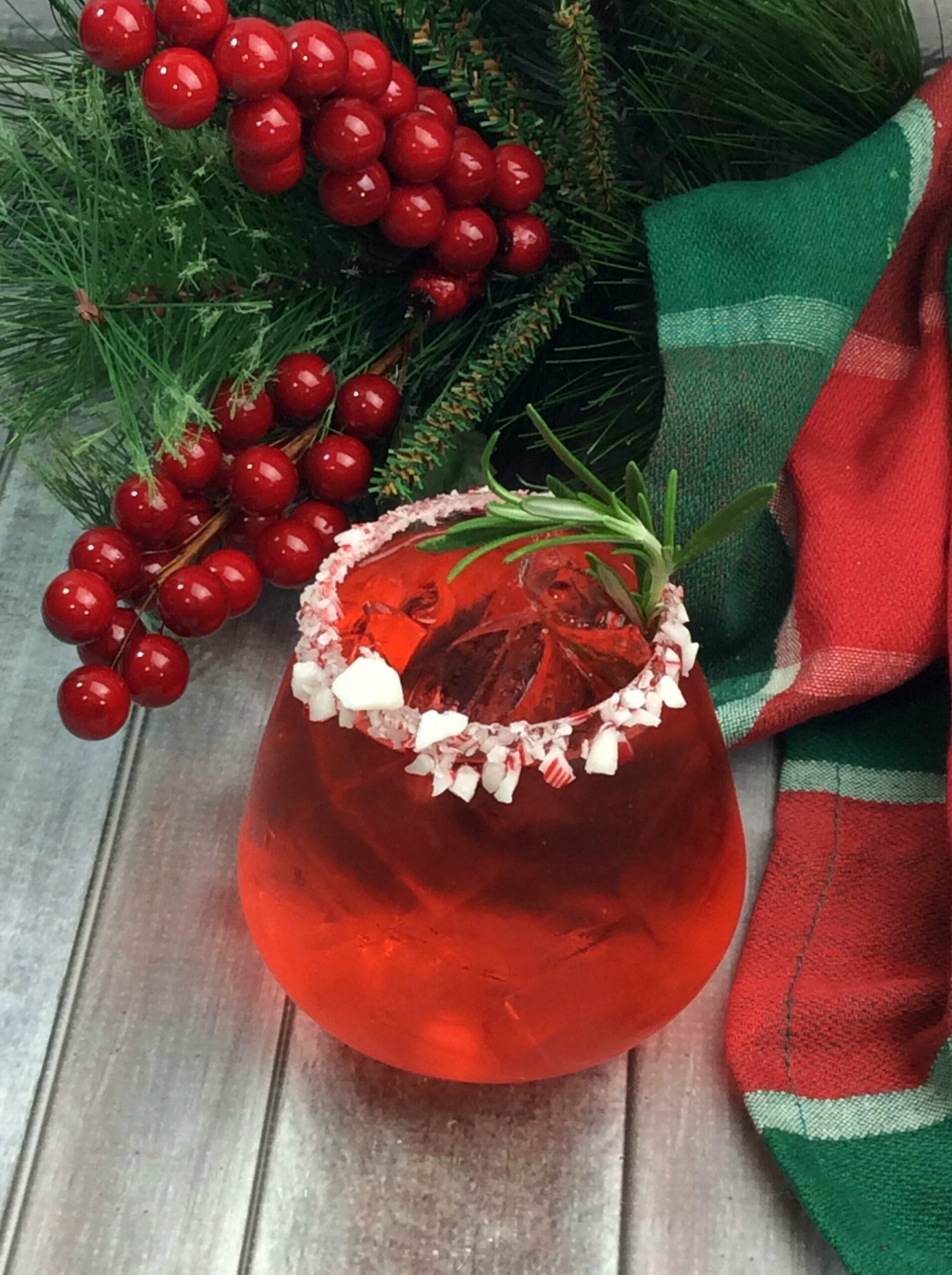 Jolly Candy Cane Cocktail
The Holly Jolly Cocktail artfully combines gin, lime juice, honey, and candy cane syrup, mixed until just right and poured over ice in a glass that's rimmed with crushed candy canes. A splash of ginger beer and a garnish of rosemary round out this holiday drink, making it the ultimate representation of festive spirit in a glass
Print Recipe
Pin Recipe
Ingredients
¼

teaspoon

lime juice

½

teaspoon

honey

½

teaspoon

candy cane syrup

1

ounce

gin

Ginger beer

1

sprig of rosemary for garnish

Crushed candy canes for garnish

Simple syrup

optional
Instructions
Combine Ingredients: In a cocktail shaker, add the lime juice, honey, candy cane syrup, and gin.

Shake: Vigorously shake the ingredients to combine them effectively.

Prepare the Glass: Pour a small amount of lime juice into one dish and crushed candy canes into another. Dip the rim of the glass first in the lime juice, followed by the crushed candy canes to garnish the rim.

Add Ice: Fill the glass with ice until it is approximately ¾ full.

Assemble the Cocktail: Pour the shaken gin mixture into the glass.

Top with Ginger Beer: Fill the glass with ginger beer until it reaches just below the rim.

Garnish: Place a sprig of rosemary in the glass as a finishing touch.
If you loved this recipe,
leave me a review below
. This helps future recipe makers and ensures continued high-quality recipes for years to come!
© 2023 I Heart Recipes