Homemade Hearty Beef Stew with vegetables made in the Crock-Pot
Hey folks in this post I have an amazing homemade beef stew recipe. It's loaded with beef stew meat, leeks, carrots,  celery, potatoes, and more. Honestly this recipe  beats any  canned stew recipe  any day, and it's  extremely easy to make. Let me show you how I made stew.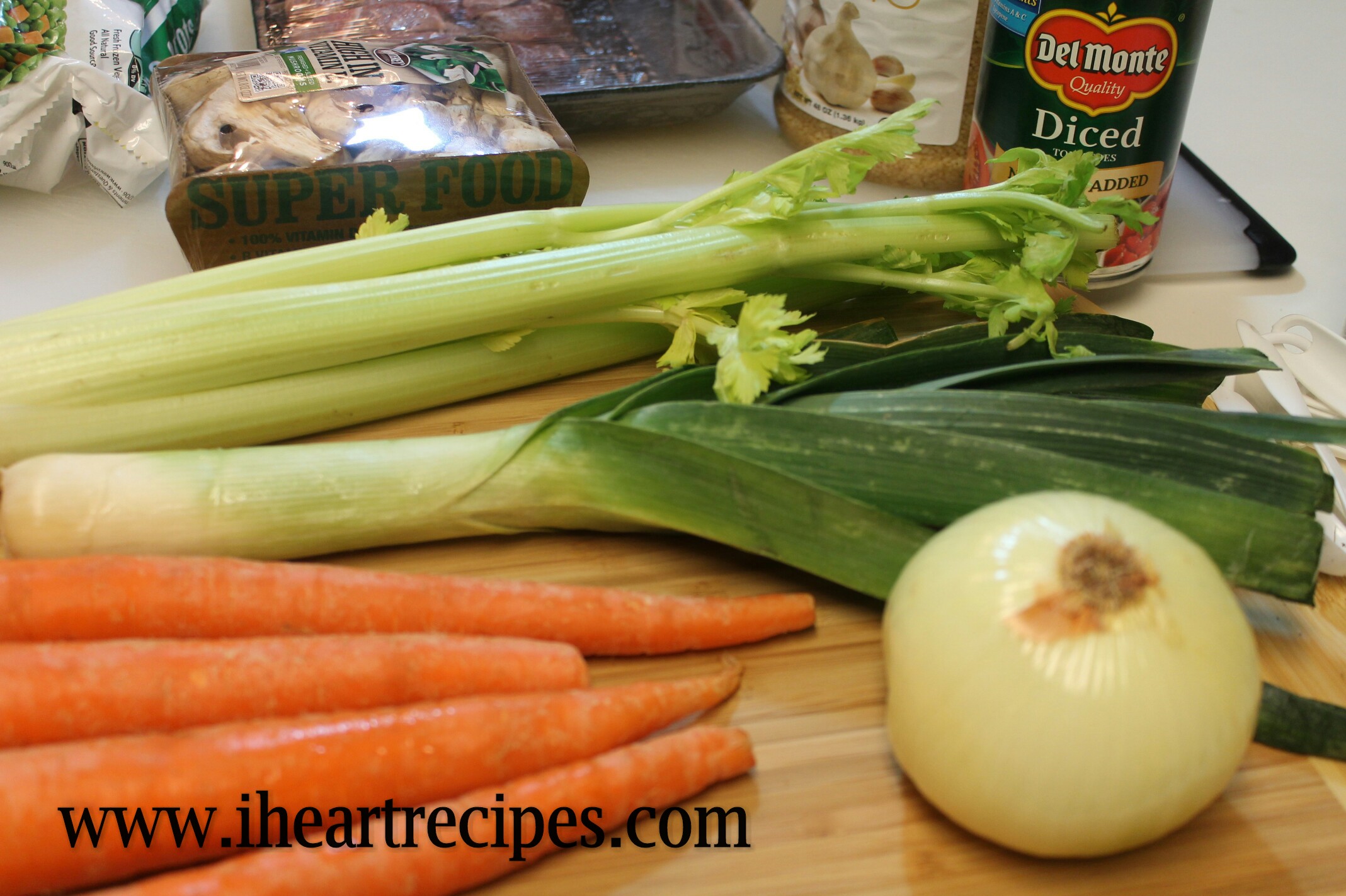 I started of with my vegetables. Whenever  I make stew, I use whatever vegetables that I have on hand. On this day, I happened  to have a ton of fresh, and frozen goodies ( thanks to my recent grocery run). I used a combination of beautiful bright orange carrots, huge fresh leeks, yellow onions, crisp flavorful celery, and lots of mushrooms. I used a few other  veggies as well, but I'll list them down below.
As far as meat, I used beef stew meat. In the past when dealing with stew meat, it has either been a hot or miss.  I noticed  that whenever I slow  cook the meat, it always comes out tender. Therefore,  I decided to throw everything in the slow cooker.  However, before I tossed the meat into the slow cooker, I browned  it in a skillet with flour.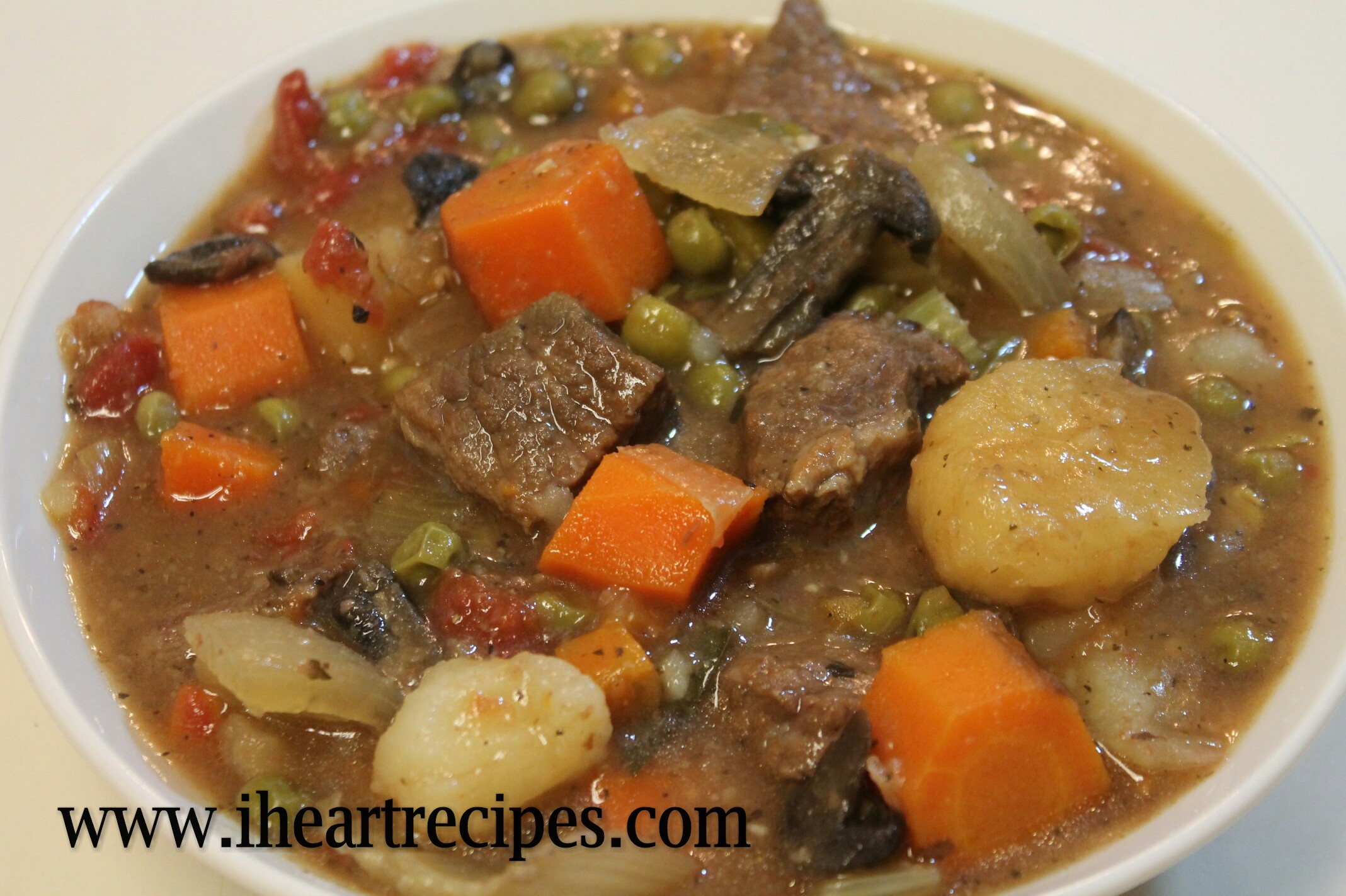 The flour  helps brown the stew,  and thickens up the juices in the stew as it cooks, however I found that the flour didn't  thicken the stew enough  for me. To fix this simple  problem, I added cornstarch during the last 5 minutes  of cooking (watch my video tutorial ).
Check out my video tutorial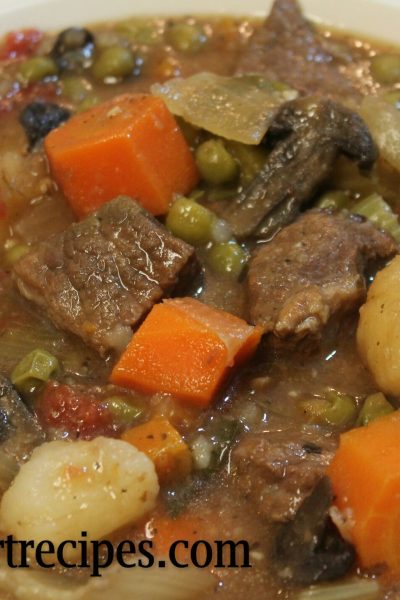 Crock-Pot Beef Stew
This simple beef stew is easy to make. Just set it and let it cook and enjoy the flavors!
Watch Video
Print Recipe
Pin Recipe
Instructions
Pour vegetable oil into a skillet, and place over medium heat.

Coat the meat with the flour, and once the oil is hot brown the meat.

Remove the meat from the pan, and pour in the beef stock.

Toss the meat back into the pan, and cook for 2 minutes, then remove from the heat.

Toss all of the vegetables into the Crock-Pot, along with the meat, and seasonings.

Cook on high for 3 hours.

Dish out about 1 cup of beef stock, and add 2 tbsp of cornstarch to it. Whisk.

Pour the thickened stock back into the slow cooker. Mix, and let sit for 5-10 minutes.

Serve, and enjoy!
Video
If you loved this recipe,
leave me a review below
. This helps future recipe makers and ensures continued high-quality recipes for years to come!
© 2023 I Heart Recipes