A light yet satisfying salad with red lettuce, red cabbage, and romaine. Topped with smokey bacon, goat cheese, and sweet yellow tomatoes
Hey y'all! lately I've been a serious salad kick. I don't know what it is.. Okay, I do know what it is- The scale is not making me happy right now! I decided to try to replace one of my meals with a salad, and to be honest, I'm actually having fun creating colorful and flavor salads. One salad in particular had me stuck for a couple of days. I actually ate this salad for 3 days for lunch AND dinner! What was so great about the salad?! It had bacon, goat cheese, sweet red cabbage, red lettuce, and juicy sweet yellow tomatoes. The salad was so freaking good, that I didn't even add any dressing!  Yes.. I couldn't believe it either!
This salad is quite easy to whip up. The hardest thing for me is cleaning all of the veggies( make sure you wash everything.. even if the package says "ready to eat".)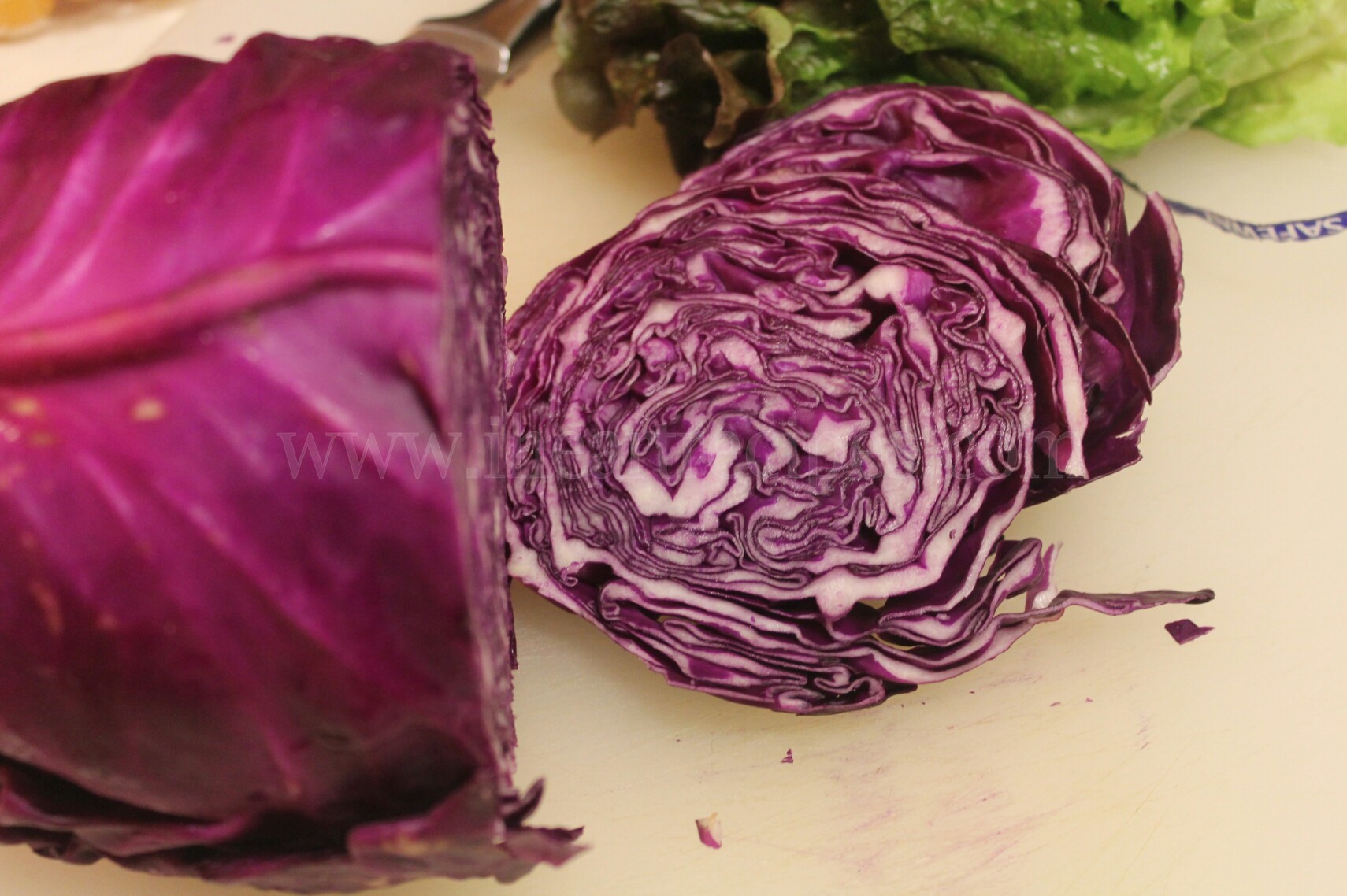 I love sweets. Therefore 9 times out of 10, when I make a salad I have to add some type of sweetness to it. Sometimes that maybe fruit such as apples, pears, raisins, and etc.  For this salad I used red cabbage. It's not overly sweet, but it does enough for me to make me feel like I'm getting away with something!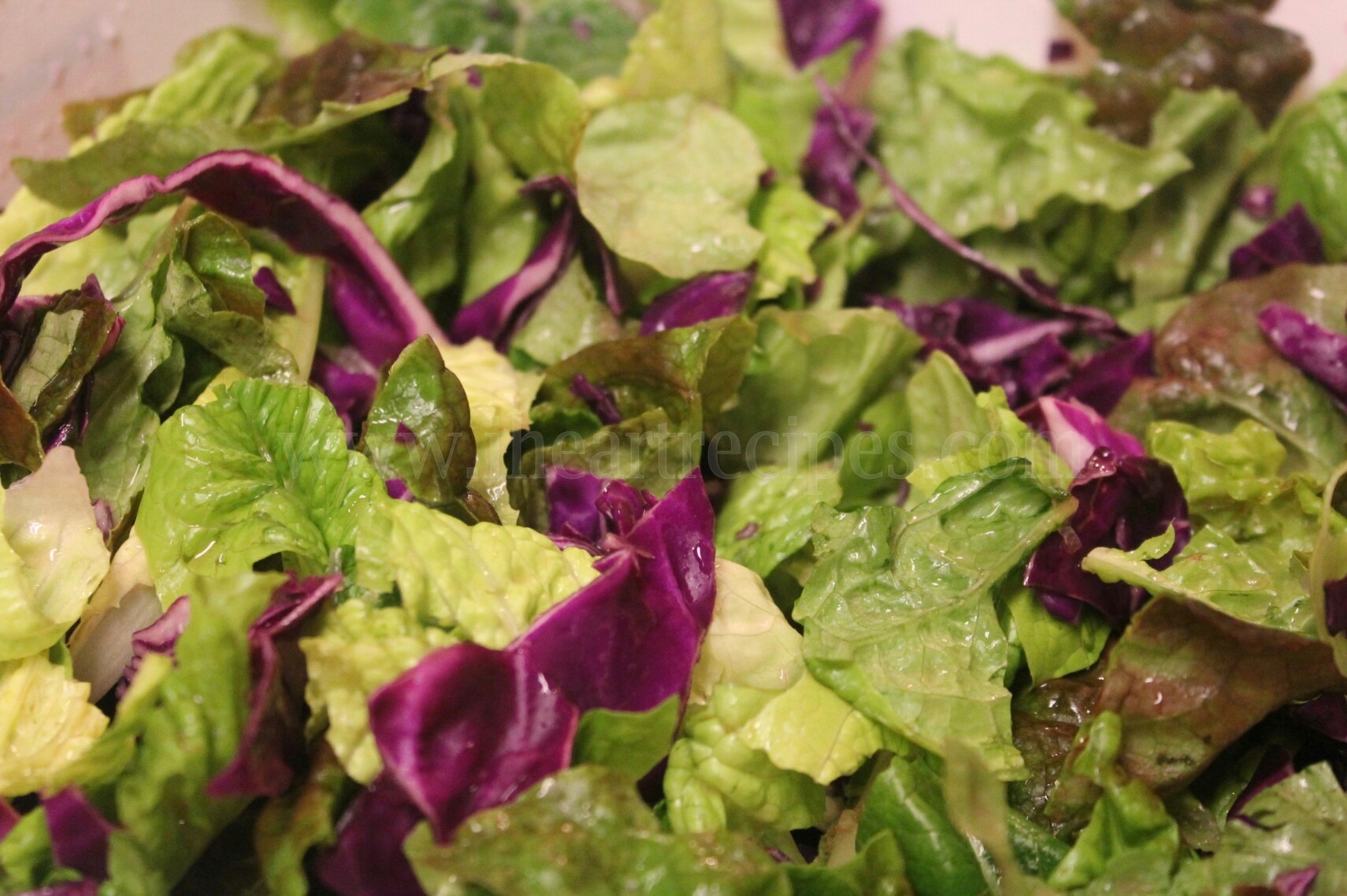 Along with the red cabbage I also use red lettuce, and romaine lettuce. Are you a fan of iceberg lettuce? If so, you can add that into the mix as well.
Once I wash all of the lettuce and cabbage, I pat dry it with paper towels. I cut the cabbage with a knife, but I tear the lettuce in small pieces. I then make sure everything is mixed well, and place the salad mix into a large bowl lined with paper towels. The paper towel helps absorb the moisture from the lettuce and cabbage, which helps it from getting soggy while in the refrigerator. The salad mixture can last about 7 days if stored correctly ( with the paper towels).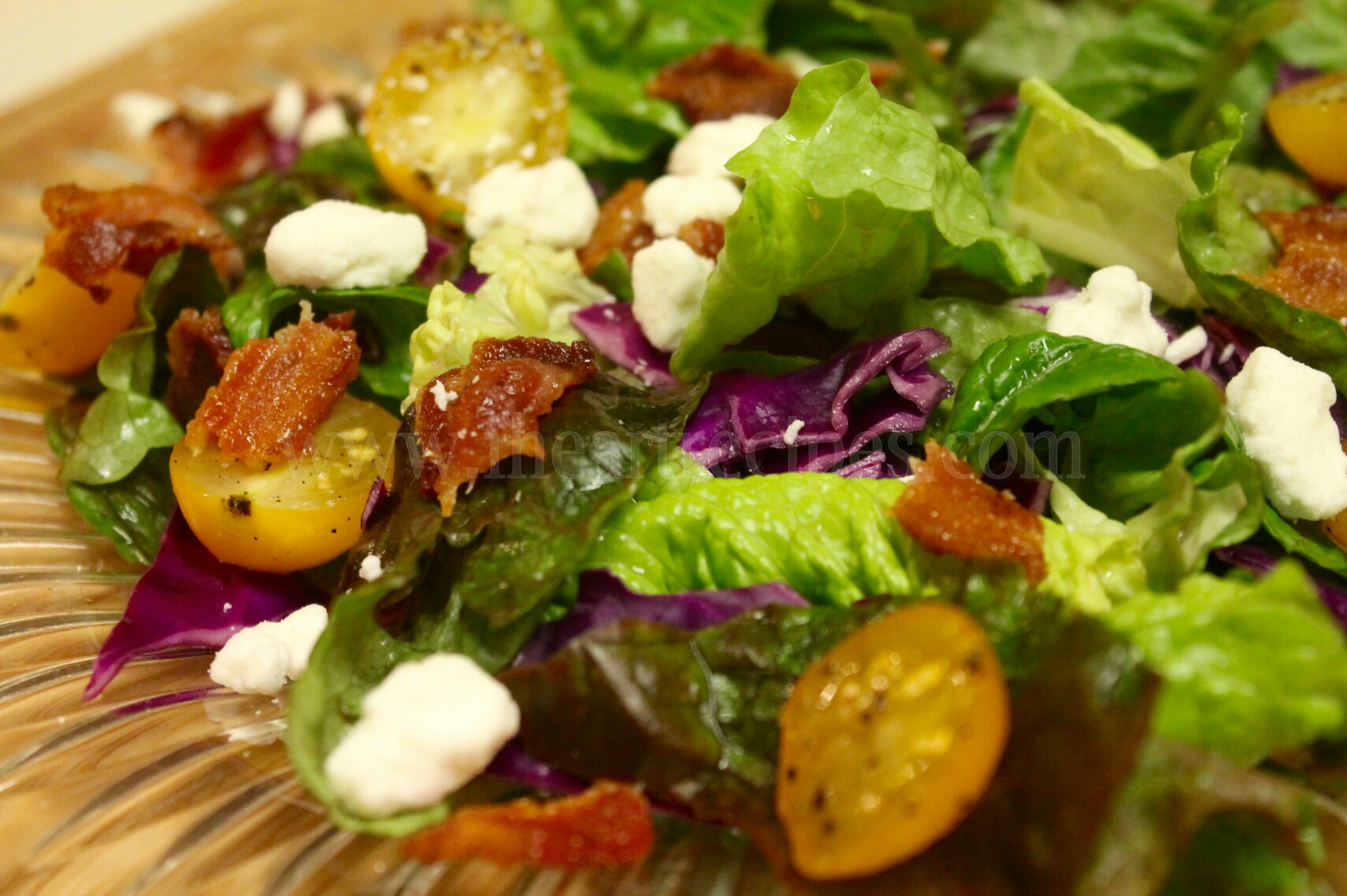 This salad can pretty much be topped off with anything, but again- I just topped it off with bacon ( low sodium bacon at that!) crumbled goat cheese, and sweet yellow tomatoes.
Want a suggestion for a dressing? WHEN I add dressing to this salad, I like to use Raspberry Pecan Vinaigrette! It's amazing!
Here's the recipe for this simple salad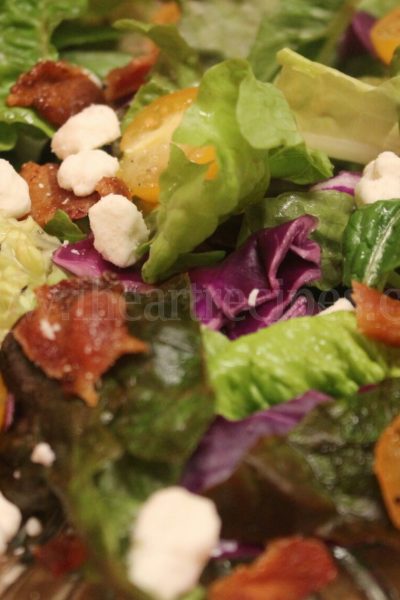 Bacon and Goat Cheese Spring Salad
Here's a simple, light, and satisfying salad that's healthy, flavorful, and easy to toss together.
Print Recipe
Pin Recipe
Ingredients
Salad Mix

1

small head of red cabbage

chopped

2

bunch of red lettuce

torn in pieces

2

bunches of romaine lettuce

torn in pieces

Topping

1

tbsp

crumbled goat cheese

1

tbsp

crumbled bacon

4-6

yellow grape tomatoes

cut in halves

1

tbsp

olive oil

1/2

tsp

freshly cracked black pepper
Instructions
Make sure that you wash the vegetables thoroughly, then pat dry.

Mix/ toss the salad mixture.

Cut the tomatoes in halves, then drizzle the olive oil over the tomatoes.

Sprinkle the pepper on the tomatoes.

Place 1 1/2 cup of salad mixture onto a plate.

Top off with the bacon, goat cheese, and tomatoes.

Enjoy!
If you loved this recipe,
leave me a review below
. This helps future recipe makers and ensures continued high-quality recipes for years to come!
© 2023 I Heart Recipes