Ground turkey taco lasagna seasoned to perfection, and made easily!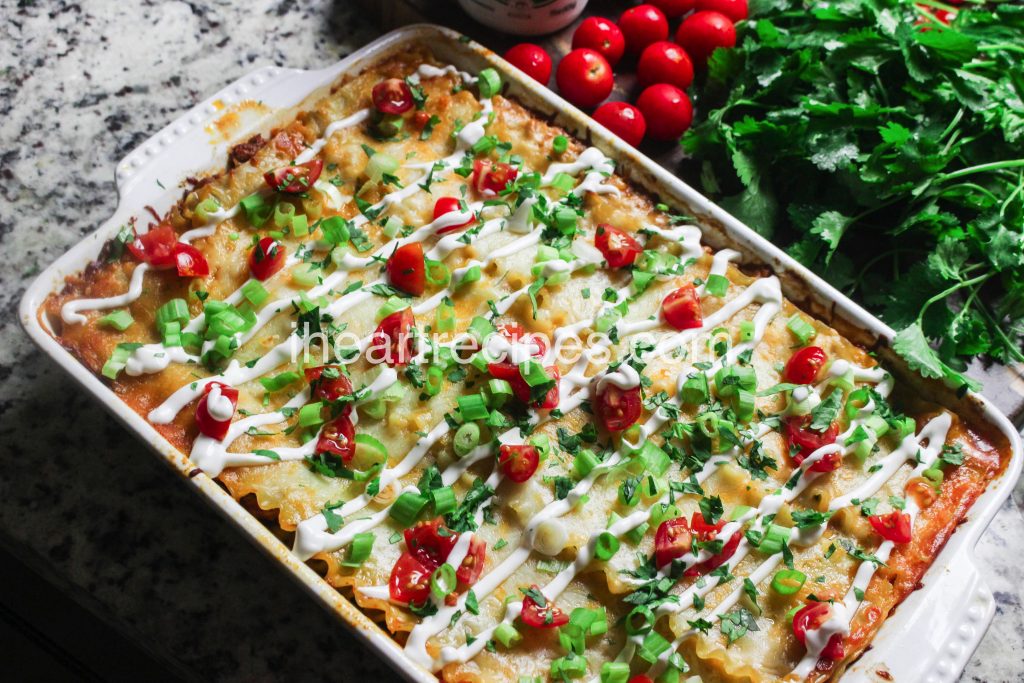 I am currently having a lasagna moment! I love all things lasagna right about now. If you remember correctly, I just made the seafood lasagna a few weeks ago. AND I'm sure no one could forget about my Philly Cheesesteak lasagna right? Well guess what? I'm back with another winner, and this time it's a ground turkey recipe (everyone jump up for joy!)! That's right y'all, I made the most delicious ground turkey taco lasagna recently, and my family went crazy. They LOVED IT! I had gotten so many request, that I decided to share the recipe with you! So time to get comfortable, and check out how I make this amazing taco lasagna!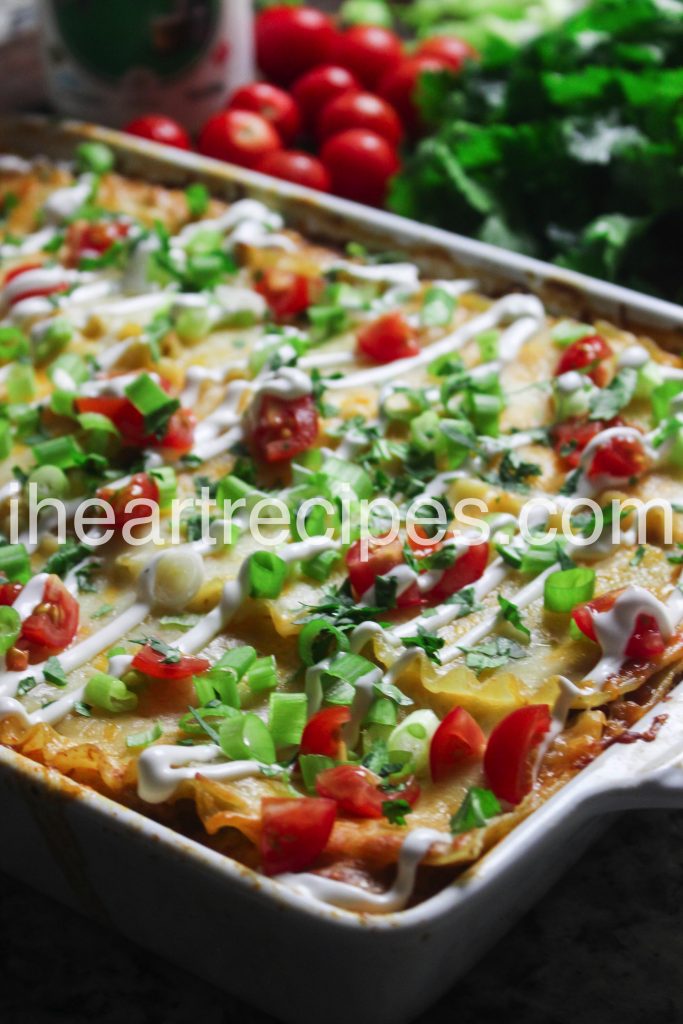 So first things first.. YES!! I really made this recipe with ground turkey! If you're a die hard ground beef fan, it can be used, but seriously ground turkey is amazing in this recipe. It's not too greasy, and  I add nice amount of vegetable oil for flavor, AND to keep it from getting dry (because we all know that ground turkey can get dry).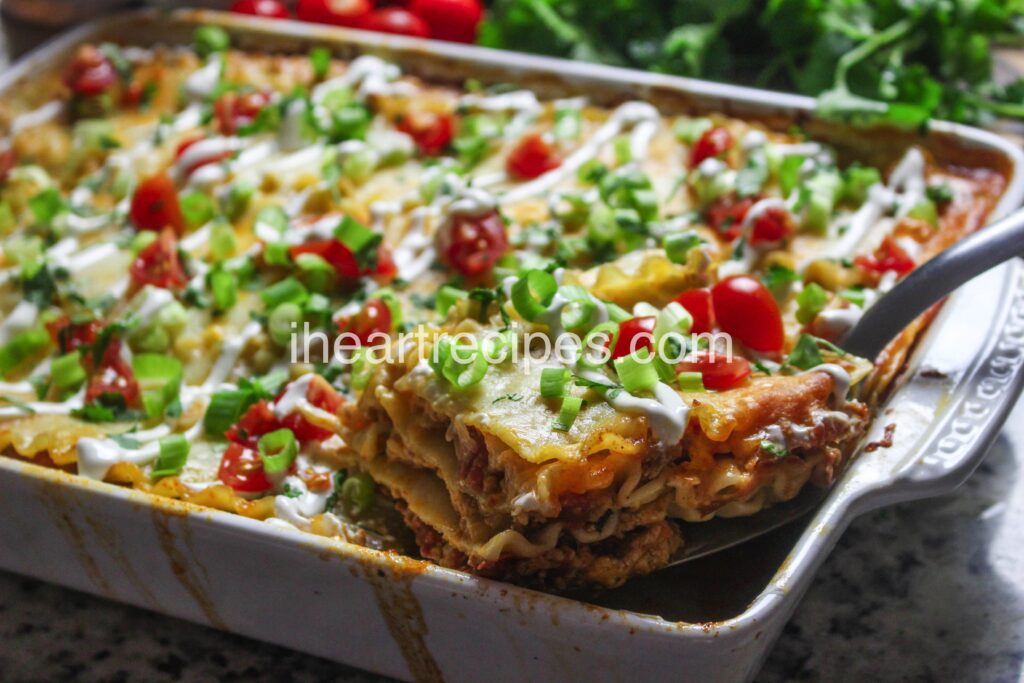 The ground turkey is cooked until done, and seasoned with taco seasoning. I also toss in some red onions, canned tomatoes (if you like it spicy you can add Rotel instead!) garlic, and yummy cilantro.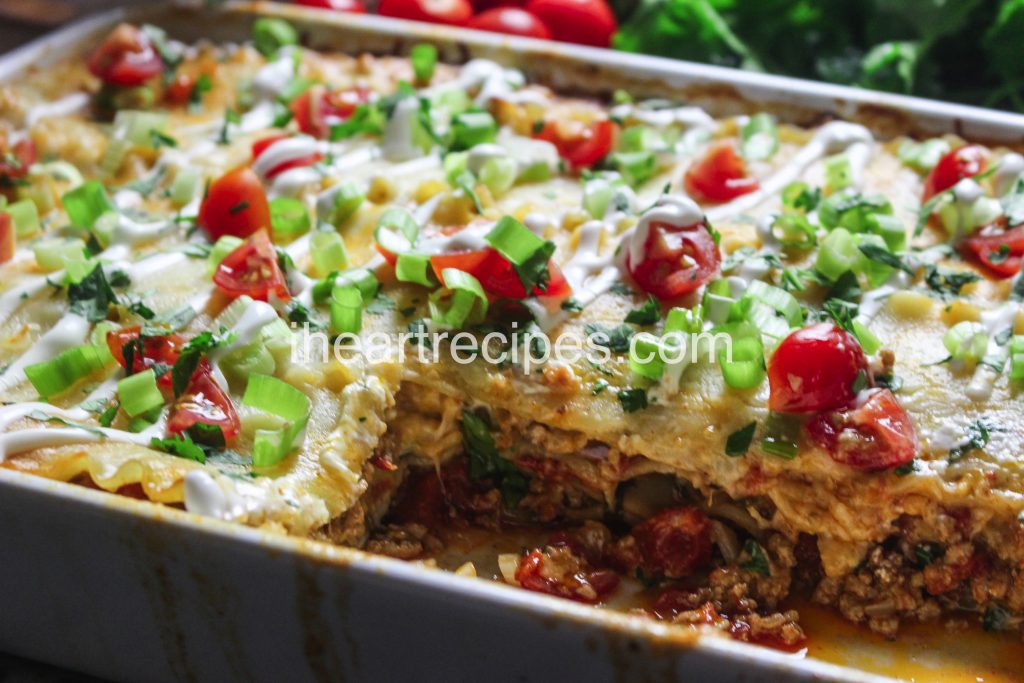 You already know that my turkey lasagan is loaded with cheese as well. I like to use a combination of Sargentos 6 Cheese Italian Blend, and Sharp Cheddar cheese for this easy ground turkey taco lasagna recipe!
Be sure to try this easy turkey taco lasagna recipe, and tell me what you think loves! Also, save and share this PIN on Pinterest!

Taco Lasagna
Easy taco lasagna seasoned to perfection and made with ground turkey. A delicious dinner recipe!
Ingredients
2

lbs

ground turkey

3

tbsp

vegetable oil

1.25

oz

taco seasoning

1/2

bunch

fresh cilantro

cut

1

large

red onion

diced

5-6

green onions

chopped

6

cloves

garlic

minced

(2) 14.25

oz

canned tomatoes in juice or Rotel

9

lasagna noodles

2

cups

Sargentos 6 Cheese Italian Blend

2

cups

Sharp Cheddar
Toppings
grape tomatoes

sliced

cilantro

Mexican Crema

green onions

chopped
Instructions
Place the ground turkey into a large skillet, and drizzle in the vegetable oil.

Turn the heat to medium, and cook the ground turkey until browned.

Next sprinkle in the taco seasoning, and make sure that it's throughout the ground turkey.

Now add in the chopped cilantro, green onions, red onions, and garlic.

Make sure everything is well combined, then add in the diced tomatoes (or Rotel).

Reduce the heat from medium, to low, and let simmer for about 10 minutes.

Combine the cheese in a medium-sized bowl, then set to the side

Grab a 9x13, and spray it with nonstick spray.

Add a layer of meat sauce to the bottom of the bake dish, then top off with 3 lasagna noodles. Next, add another layer of the meat sauce, then top with some cheese.

Repeat layers, then add the remaining noodles, and top with cheese.

Cover the lasagna with foil, and bake on 350 F, and bake for 30 minutes.

Remove the lasagna from the oven, and uncover. Bake for another 15 minutes uncovered.

Remove the taco lasagna from the oven, and garnish with the toppings.

Let sit for 10 minutes before serving.
Video
Looking for more lasagna recipes? I've got plenty for you to try!