Southern Sweet Potato Pie, Soul Food Style made completely from scratch!
Hey Y'all! I've been getting a ton of requests for a homemade soul food style sweet potato pie. You know the kind with a flaky & buttery crust made completely from scratch. The kind of sweet potato pie recipe that reminds you of your grandmothers. Well, let me tell you that I have tried many sweet potato recipes in my life, but I do have a favorite one. Which one is my favorite? I would have to go with the recipe that I shared back in 2012. That recipe consist of ginger, cinnamon, nutmeg, and a few other simple ingredients. These past couple years, I have changed a few ingredients , and I have totally perfected it.
Let me show and tell you how I make my revised sweet potato pie recipe!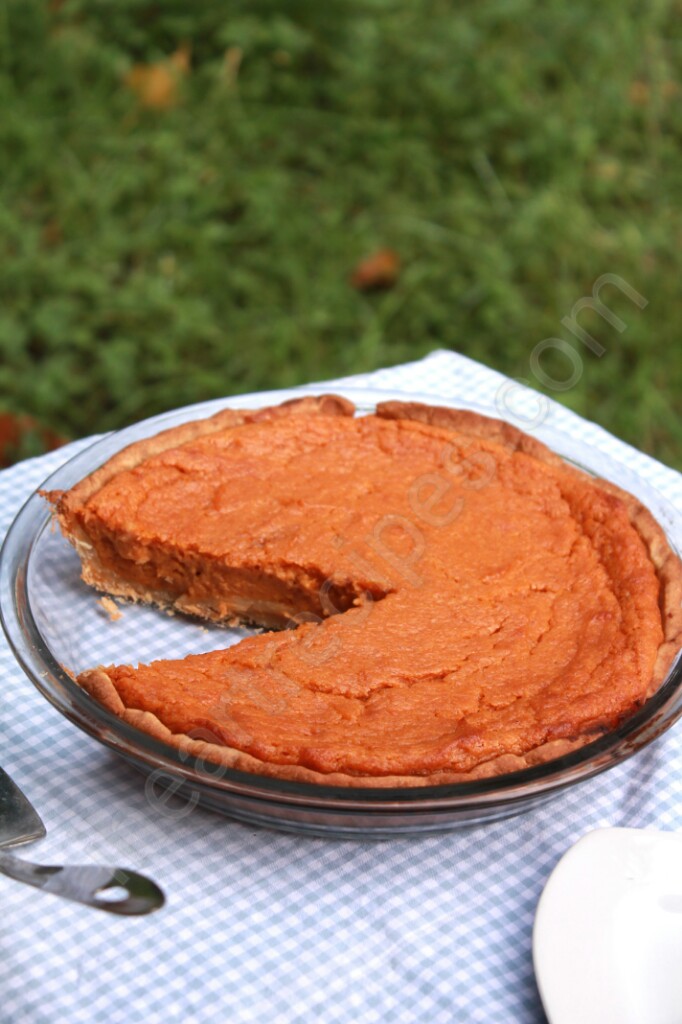 For my sweet potatoes, I use yams, which in the USA, are still sweet potatoes, but they have orange flesh. I think using yams makes a prettier sweet potato pie, because of the color. I also think that it tastes better!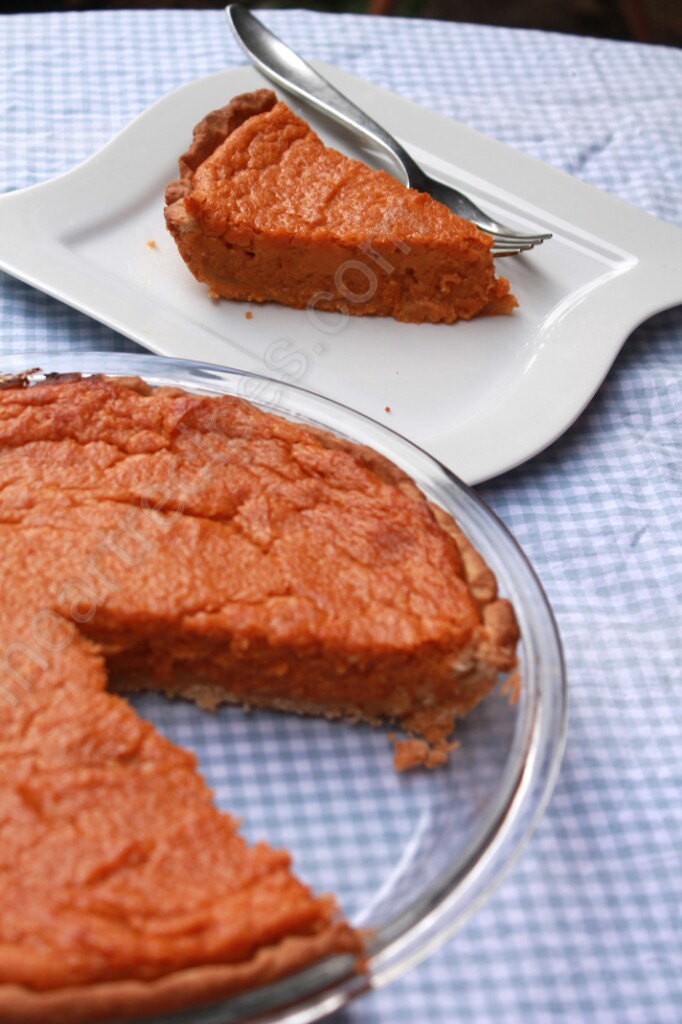 As mentioned, this is my revised recipe for my sweet potato pie that I uploaded back in 2012. I use a lot of the same ingredient, however I also use a couple of different ingredients as well!
Instead of using half & half, I use evaporated milk
I use less eggs. For this pie, I used 2 large eggs ( in the video I said one egg, but its 2 eggs!).
I use bourbon vanilla extract, but you can use regular vanilla extract ( use real vanilla, not imitation.)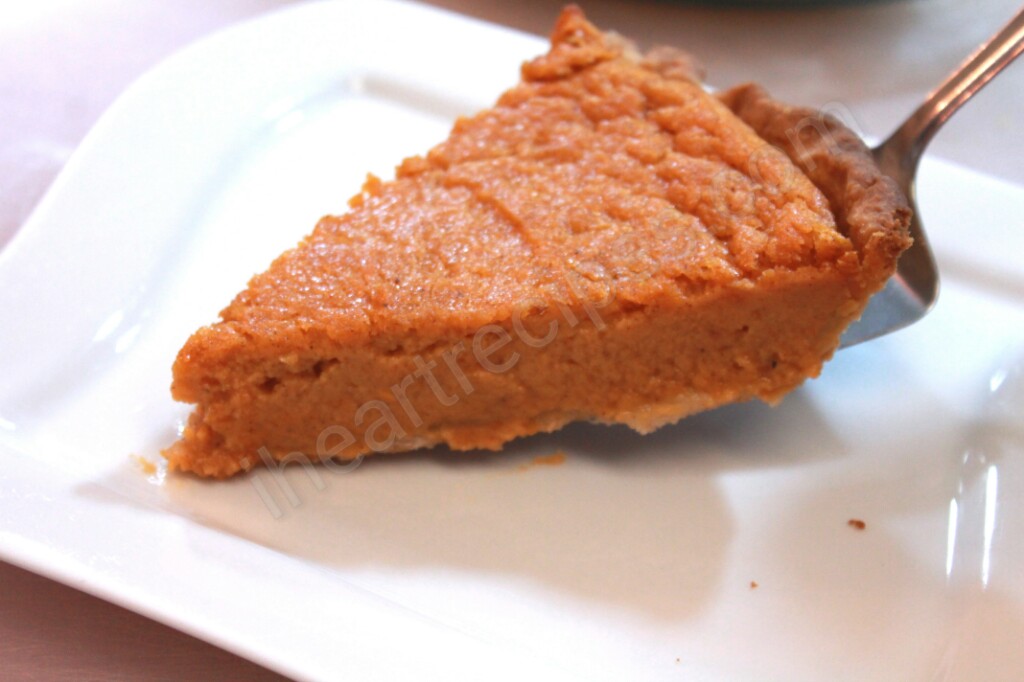 I changed my pie crust recipe up for old fashioned sweet potato pie. This time it will be more flavorful! I added more sugar, a combination of butter & butter flavored shortening. I love a nice buttery crust when it comes to my sweet potato pies, so that's why I use real butter. I also like a nice flaky crust, and the combination of shortening and buttery always result in having a buttery flaky pie crust.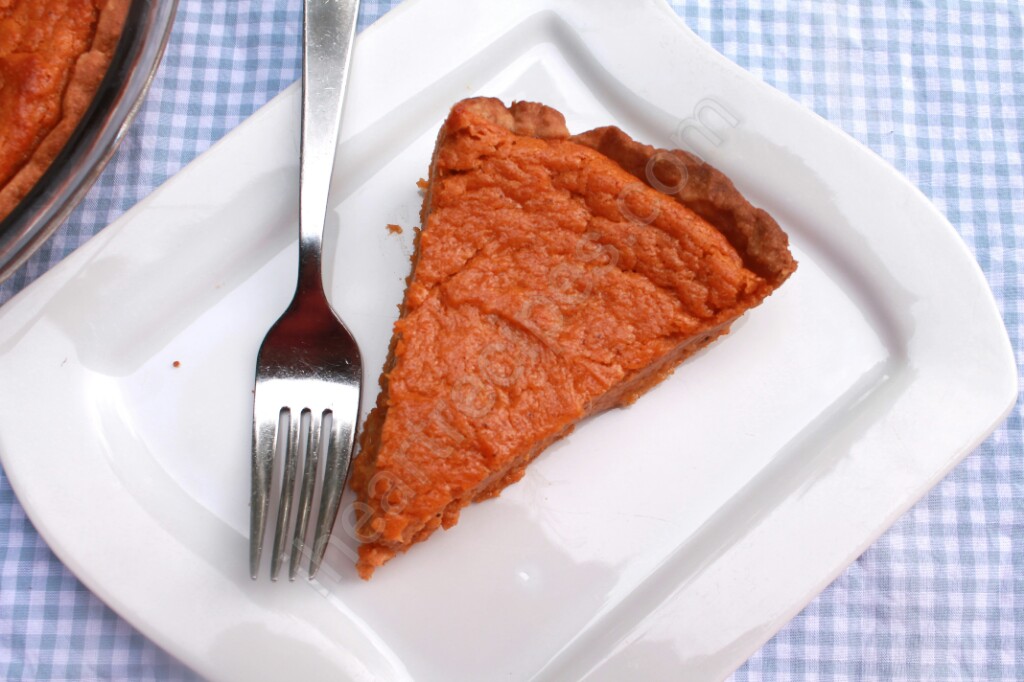 These days (for the filling) instead of boiling whole sweet potatoes, I wash, peel, and chop the sweet potatoes in cubes. I find that it cooks faster, and it's actually a lot easier that way.
This is definitely my favorite sweet potato pie recipe. It's easy, and doesn't call for a lot of ingredients. It makes the perfect holiday or any occasion dessert
Watch the tutorial!
*****2016 Update: I bake the sweet potatoes instead of boiling them. I think that the flavor and texture is much better this way! Other than that, I still use the same ingredients listed below..
Sweet Potato Pie Recipe - Soul Food
Southern Sweet Potato Pie made completely from scratch. Baked sweet potatoes give this holiday classic a rich flavor, paired perfectly with a buttery, flakey pie crust.
Ingredients
Filling
1

lb

sweet potatoes

peeled & chopped

2

medium sized eggs

1/2

cup

evaporated milk

1

tbsp

pure vanilla extract

1

tsp

ground cinnamon

1/2

tsp

ground nutmeg

1/4

tsp

ground ginger

1

cup

granulated sugar

8

tbsp

salted butter

softened
Pie Crust
1 1/4

cup

all purpose flour

1/2

tsp

salt

1/4

cup

cold salted butter

diced or shredded

1/4

cup

butter flavored shortening

1

tsp

vanilla extract

2

tbsp

sugar

1 1/2

tbsp

ice water
Instructions
Sprinkle in 1 1/4 cup of all purpose flour into a large mixing bowl.

Add in the cold butter, butter flavored shortening, 2 tbsp of sugar, 1 tsp salt, and 1 tsp of vanilla extract.

Mix the ingredients until it forms into a dough, then wrap with plastic wrap and store the dough in the refrigerator.

Toss the peeled and chopped sweet potatoes into a medium sized pot, and pour in about 4-6 cups of water.

Place the pot over high heat, and boil the potatoes, until they are fork tender.

Once the potatoes are done, drain the water, and let the potatoes cool.

Toss the cool sweet potatoes into a mixing bowl, and whisk until the potatoes are nice and creamy.

Sprinkle in 1 tsp ground cinnamon, 1/2 tsp ground nutmeg, 1/4 tsp ground ginger, and 1 cup granulated sugar.

Next, add in two medium sized eggs, 1/2 cup of evaporated milk, 1 tbsp vanilla extract, and 8 tbsp of softened butter.

Whisk until the mixture is nice creamy and airy.

Remove the dough from the refrigerator, flatten it out, then place it into a 9 inch pie pan.

Bake the pie shell for 7-10 minutes on 325 F.

Remove the shell from the oven, then turn the heat up to 350 F.

Start adding the sweet potato pie filling into the pie shell, and smooth it out.

Bake the pie for 45 - 50 minutes.

Let the pie cool until it is room temperature.

Enjoy!
Video
Notes
If you are not a fan of ginger you can leave it out.
Try these recipes as well!
---
---
---
---