Having a fish fry? Make some homemade crispy golden southern hushpuppies!
Lately I've been wanting to go to a real fish fry. You know that kind of fish fry with all your family outside, and people secretly trying to out-do each others fried catfish recipe. The kind of fish fry that you can sit at a table and eat crab, and shrimp all day and gossip while you drink ice cold southern sweet tea. Oh yes. I can't wait for this weather to change up, because I truly intend on having several fish fries once the sun starts shining our way! I can see it now, plates full of deep fried catfish, bowls full of seafood boil, collard greens, and homemade southern hush puppies! Yes, you gotta have those crispy golden deep fried hush puppies if you're having a fish fry- there's no way around it!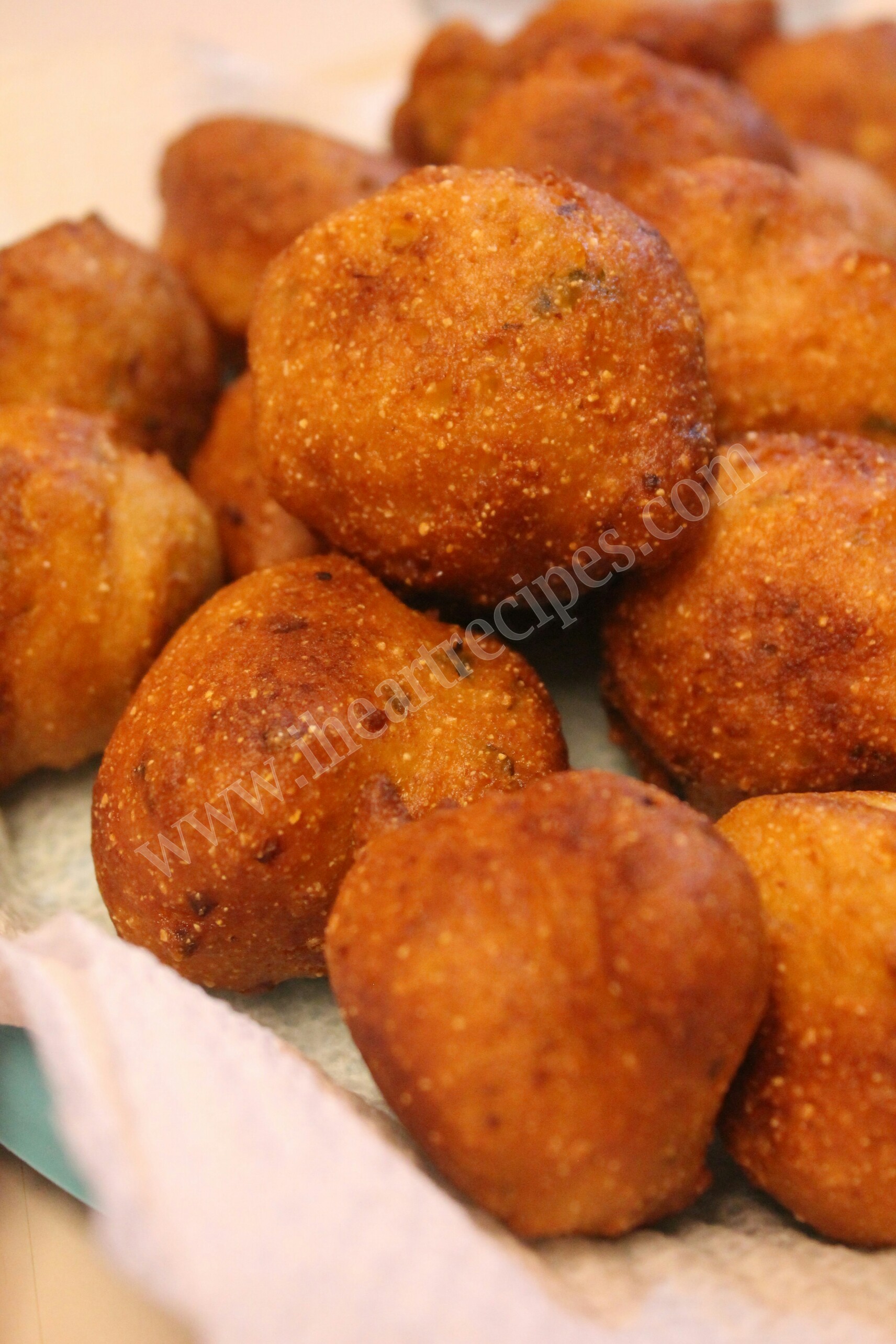 Many people buy the boxed hush puppy batter, but to be completely honest with you, it's not the same as homemade. I tried it before, and I wasn't pleased – AT ALL. Boxed, and store bought hush puppies ( in my opinion of course) are either too bland, too salty, or just flat out YUCK. I just don't care much for it. Maybe I just haven't had the right brand. I don't know. But what I do know it, making homemade southern hush puppies is a breeze! It's really easy to whip up a couple batches, and takes very little time.
Watch me make my southern hushpuppies in this video tutorial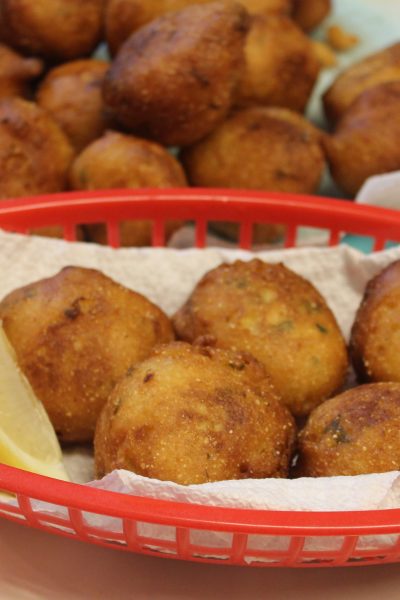 Southern Hush Puppies Recipe
Hush puppies are the perfect addition to a classic fish fry! Crispy fried dough balls that go perfectly with a sweet or savory dip and some fried fish.
Watch Video
Print Recipe
Pin Recipe
Instructions
Combine the cornmeal, self rising flour, sugar, salt, cayenne pepper, and garlic in a large bowl.

Whisk until everything is lump free then toss in the diced onions.

Add in the buttermilk ( or substitution), and egg.

Mix the ingredients until well combined, but don't over mix.

Pour the oil into a large pan, and heat the oil over medium heat.

Once the oil is nice and hot, start spooning it the batter.

Fry the hush puppies until the are nice a golden brown.

Remove the hush puppies from the oil, and place them on a paper towel lined plate.

Serve and enjoy!
Video
If you loved this recipe,
leave me a review below
. This helps future recipe makers and ensures continued high-quality recipes for years to come!
© 2023 I Heart Recipes