This southern cornbread recipe is the BEST! Make and serve with your beans & rice, gumbo, smothered chicken, or to make cornbread dressing !

An Easy Southern Cornbread Recipe!
I love cornbread, but this southern cornbread recipe has got to be my favorite! My mom served this cornbread with 80% of our meals. No seriously – if we had red beans & rice, there was cornbread. If she served pork chops and gravy, there was cornbread… And you already know if we had greens- THERE WAS CORNBREAD( c'mon that's a must!). Still to this very day, I can't get enough of cornbread. That's why I have so many darn cornbread recipes!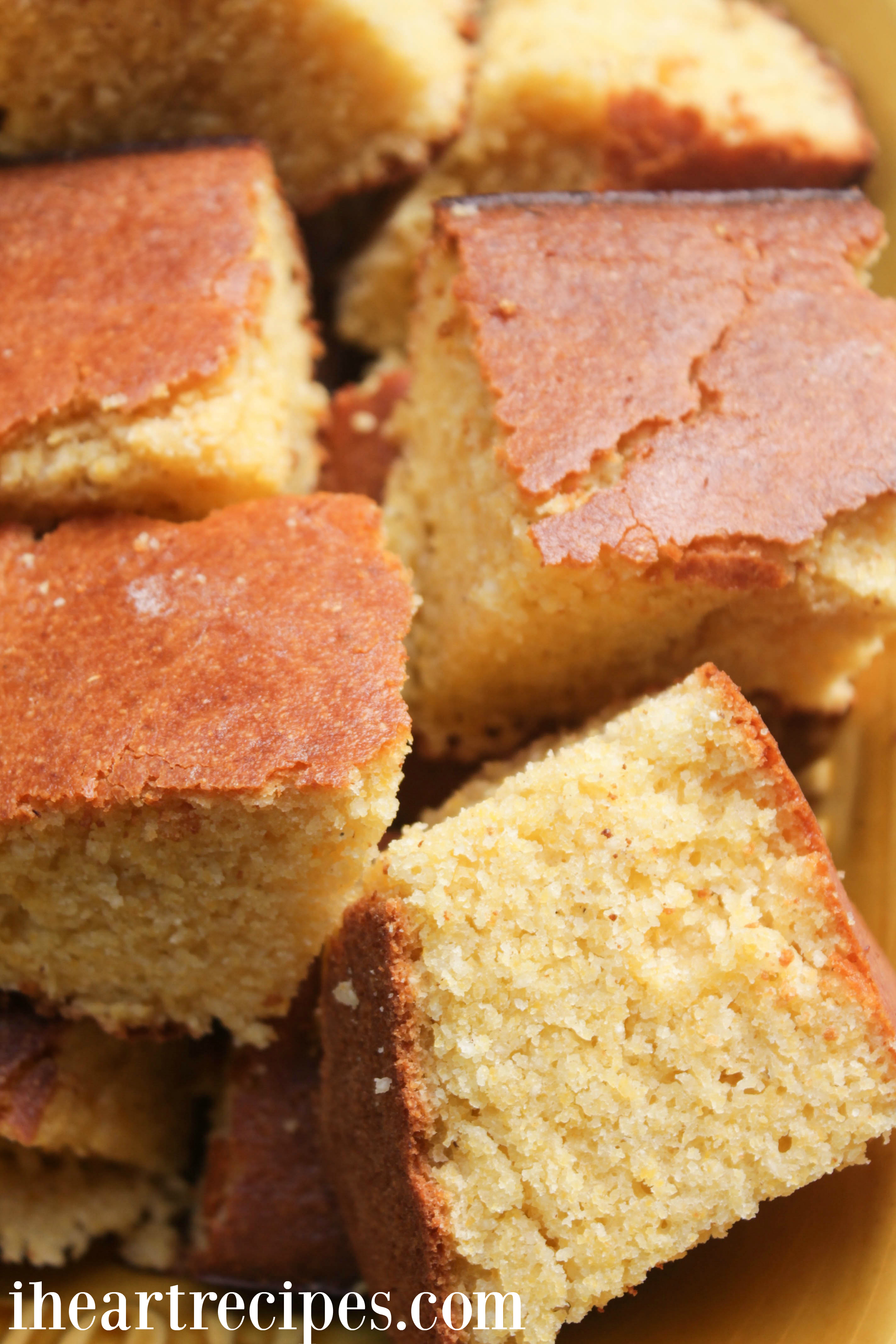 This southern cornbread recipe is my all purpose cornbread. I serve it with everything. Beans, Collard Greens, Cabbage, Okra.. You name it. I even use it in recipes.
One of the questions that I get asked all the time, especially around the holidays, is " which cornbread recipe should I use for dressing", and the answer is THIS ONE!! There is no better cornbread to use, so you can stop looking around. This right here is it. It's moist, fluffy, and just so darn flavorful! What's my secret? Buttermilk & bacon drippings.. Honey, don't even think about replacing the buttermilk with regular milk, or skipping out on the bacon drippings. Because if you do, you will NOT have the same results.
While you're here, check out some of my other cornbread recipes!
CHEESY GARLIC & HERB CORNBREAD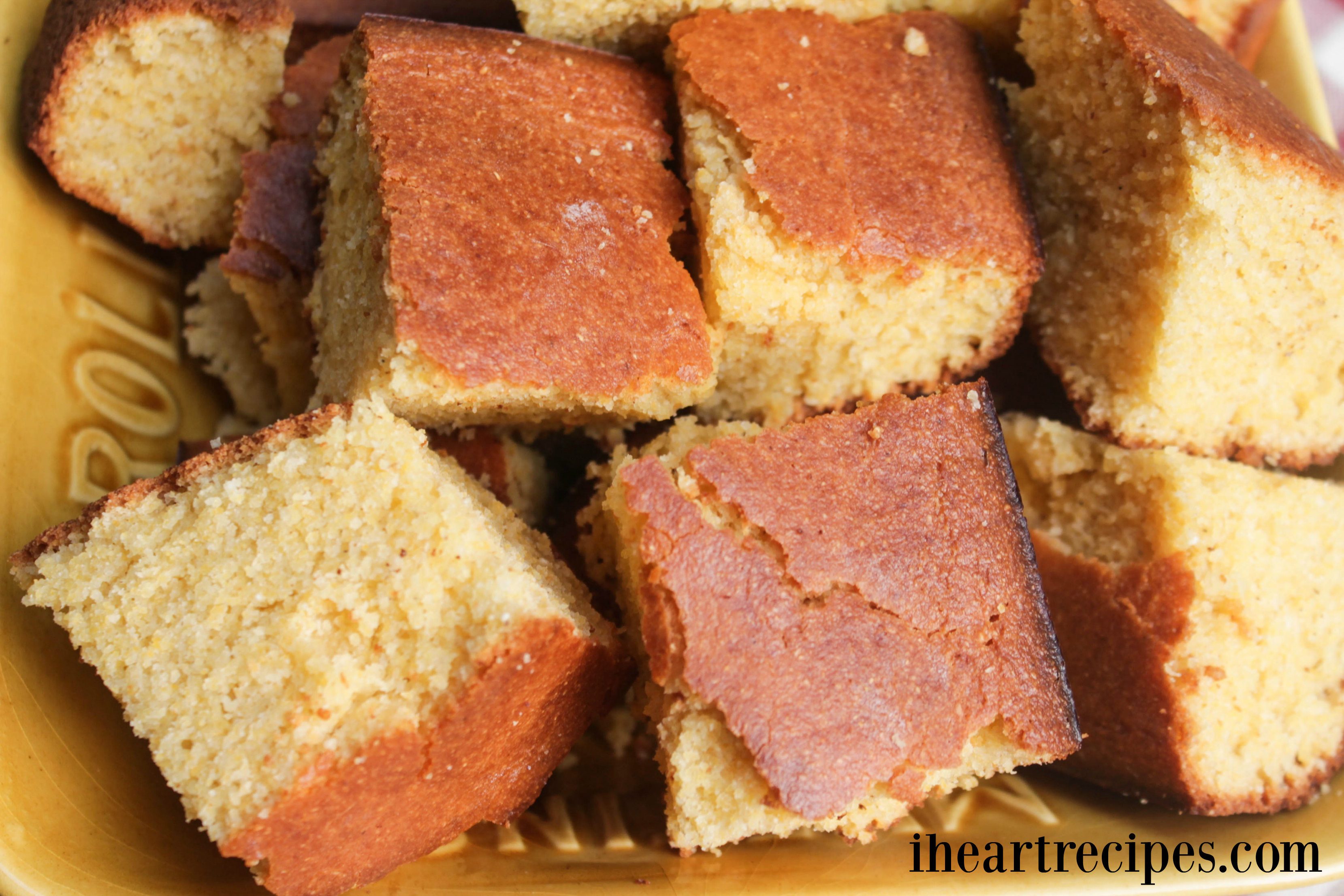 FYI, this recipe CAN be doubled. If you double the recipe, simply use a 9×13. The cooking time will NOT change.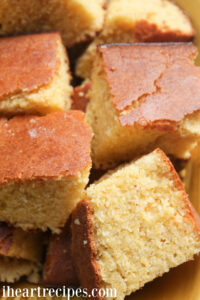 Southern Cornbread Recipe
How to make southern cornbread. This cornbread is perfect for stuffing and dressing recipes as well!
Print Recipe
Pin Recipe
Instructions
Preheat the oven to 375 F.

In a large bowl, sift the flour, cornmeal and sugar together .

Pour in the buttermilk, and vegetable oil.

Add in the bacon drippings.

Add in the beaten eggs.

Mix the ingredients until well combined.

Grease a 8x8 bake dish, then pour in the cornbread batter.

Bake in the oven for 25-30 minutes.

Remove from the oven, and slather on 2 tbsp of salted butter on the top of the cornbread.

Let cool.

Serve & enjoy!
If you loved this recipe,
leave me a review below
. This helps future recipe makers and ensures continued high-quality recipes for years to come!
© 2023 I Heart Recipes