Homemade smoked oxtails that can be eating alone or used in another dish!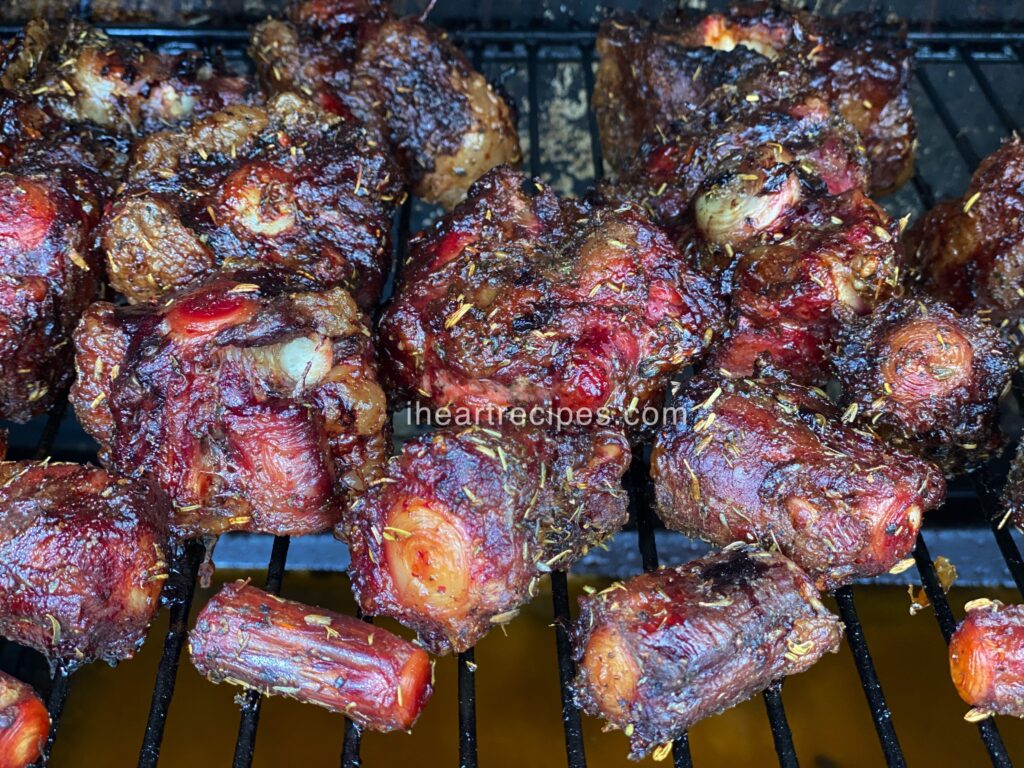 Hey cousins! It's no secret that my babies love oxtails! I swear y'all are trying to oxtail me out, LOL! Anyways, as long as you request the recipes, I'm going to upload them! In this post I'm going to show you how I make my smoked oxtails!
Let me just be upfront with you before we get started y'all! This smoked oxtails recipe is time consuming. For maximum results, you're going to have to season the oxtails then let them refrigerate overnight. PLEASE, don't try to season the oxtails, then put them directly into the smoker. You need the oxtails to really sit, and absorb the seasonings overnight. So don't skip that step cousins!
While you're here… Don't forget to stop by these other delicious oxtail recipes!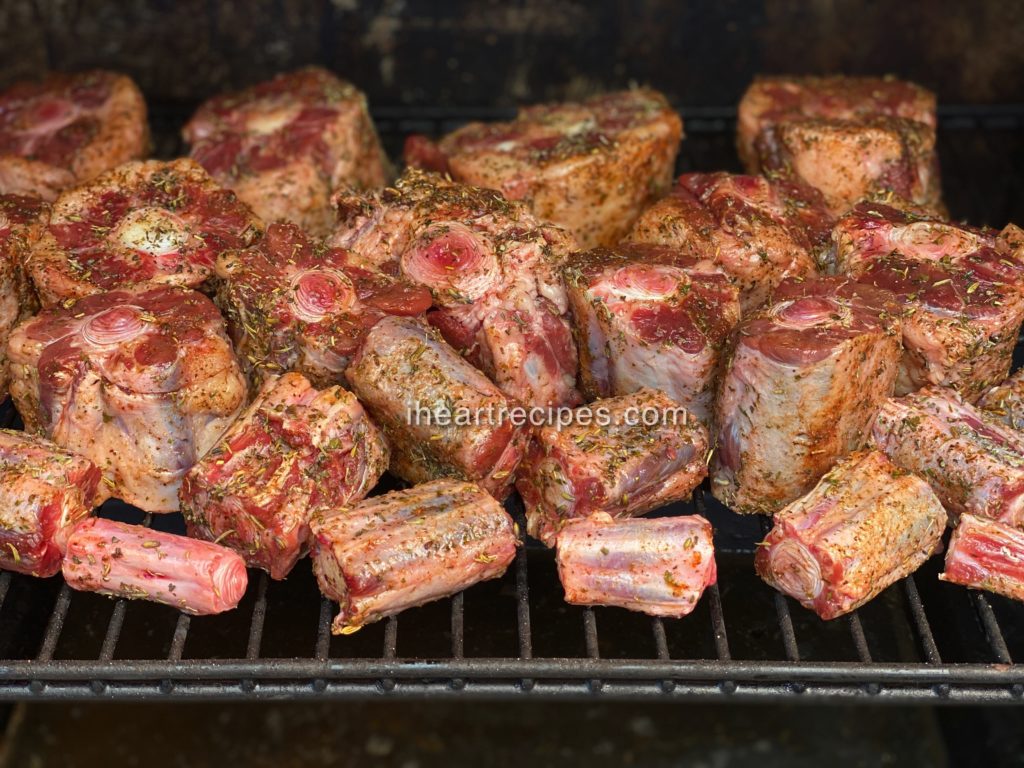 After the oxtails have sit overnight, you're going to smoke them (well duh, right, LOL!!). I personally use electric pellet smoker, because it's super easy for me to use. However if you have a different smoker that you'd like to use, you can do so. Also, I use hickory wood pellets!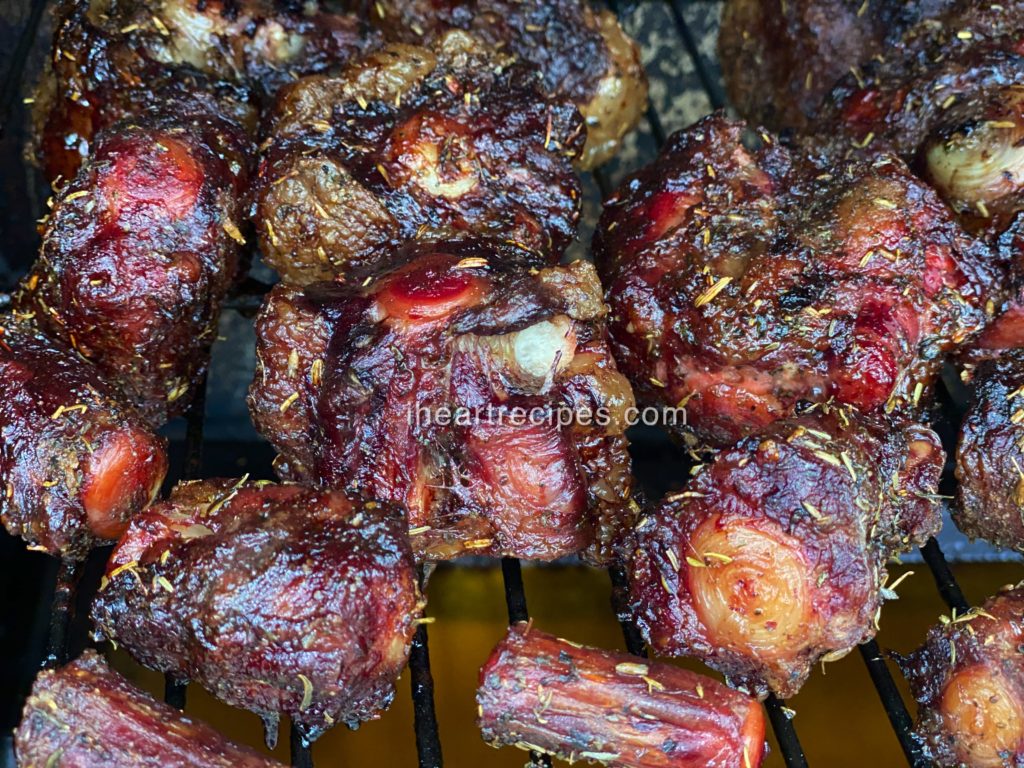 Be sure to try this recipe, and share it on Pinterest, and Facebook with your friends and family!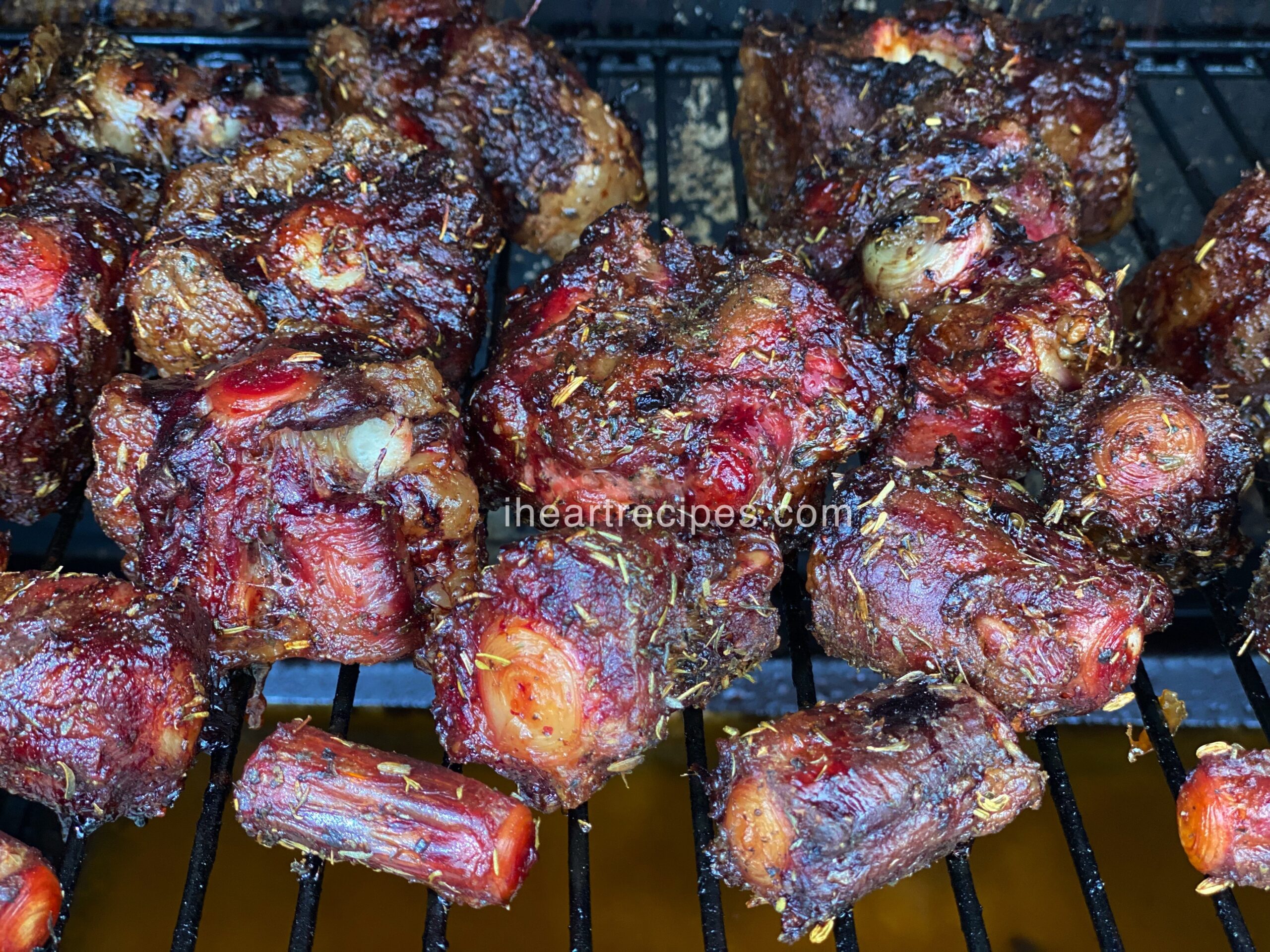 Smoked Oxtails Recipe
Fall-off-the-bone tender oxtails seasoned with a special seasoning blend overnight, then smoked to perfection! Serve these oxtails on their own or with a classic side like collard greens or cornbread.
Print Recipe
Pin Recipe
Instructions
Make sure that the oxtails are nice and clean.

Place the oxtails on a flat surface, then drizzle them with the olive oil.

Combine all the seasonings, then generously sprinkle all over the oxtails.

Put the oxtails into a large freezer bag, and refrigerate overnight.

Preheat your smoker to 300 F.

Once the temperature has reached 300 F, put in the oxtails.

Smoke the oxtails from 3-5 hours (depending on size!)

Remove the oxtails from the smoker, and cover with foil.

Let sit for 30 minutes (if eating now), or refrigerate OR freeze for later use!
Notes
Large oxtails smoke for 4 & 1/2 – 5 hours
Medium oxtails smoke for 3 hours
Tiny ones smoke for 1  & 1/2 hour
If you loved this recipe,
leave me a review below
. This helps future recipe makers and ensures continued high-quality recipes for years to come!
© 2023 I Heart Recipes
More oxtail recipes to try…