Slow Cooker Spiral ham with pineapples & cherries. My all time favorite ham recipe made easy in the Crock-Pot!



The holidays are creeping up, which means you all are gonna need an amazing ham recipe. Sure, I shared my baked glazed ham recipe last year, but this time I want to share a slow cooker ham recipe. This ham recipe will be extremely similar to my other ham, because we will be using pineapple, cherries, brown sugar & etc. However, there are less steps because we're just gonna toss all the ingredients in the slow cooker.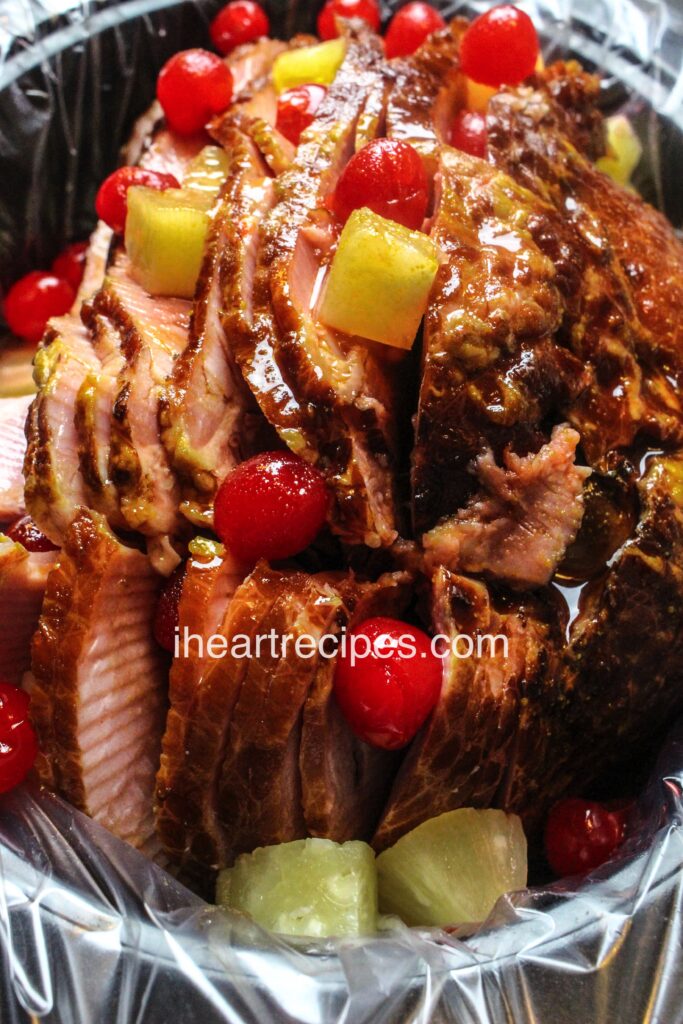 How to Make Slow Cooker Spiral Ham for the Holidays
For this recipe I will use a spiral ham, but make no mistake – you can use any ham that you'd like to use, just make sure that it's fully cooked!
Most hams come with a glaze mix. However I don't use it, because I like to make my own glaze. My simple glaze for my slow cooker spiral ham consists of brown sugar, honey, mustard, and pineapple juice (or the syrup from the canned pineapples!). I simply combine the ingredients in a large bowl, then I mix everything until it's well combined. The glaze is then poured over the ham along with pineapples and cherries. Then I cook the ham in my Crock-Pot on LOW for no longer than 3 hours. Anything longer than three hours WILL dry out the ham.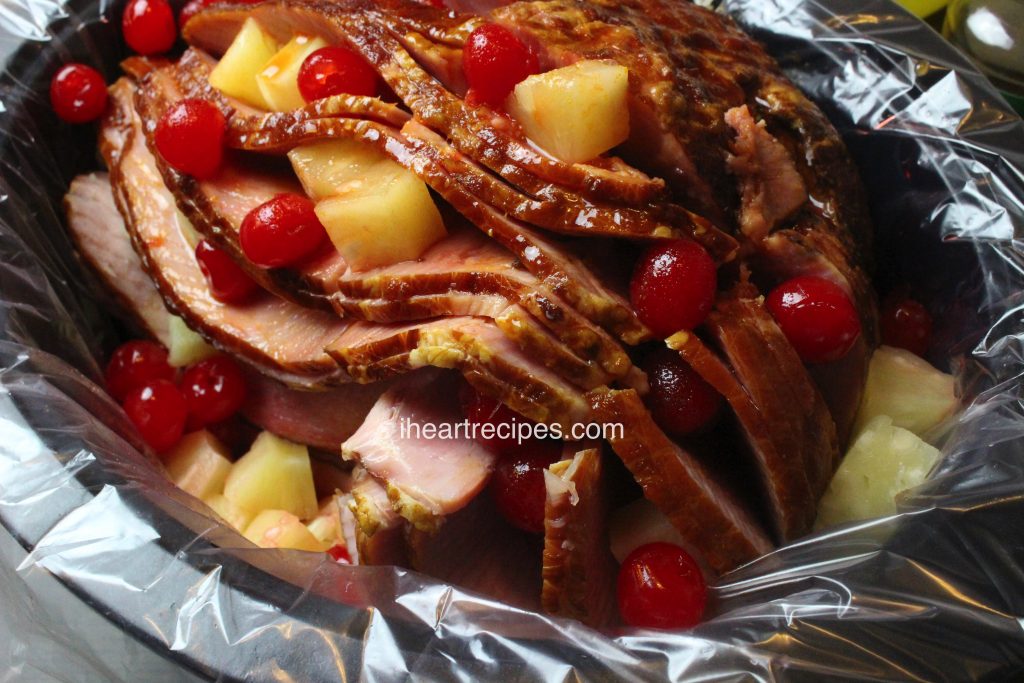 I usually buy a 8-10 pound spiral ham, and I use the slow cooker below.
Don't forget to save this recipe on Pinterest, and follow me on Facebook for more delicious holiday recipes!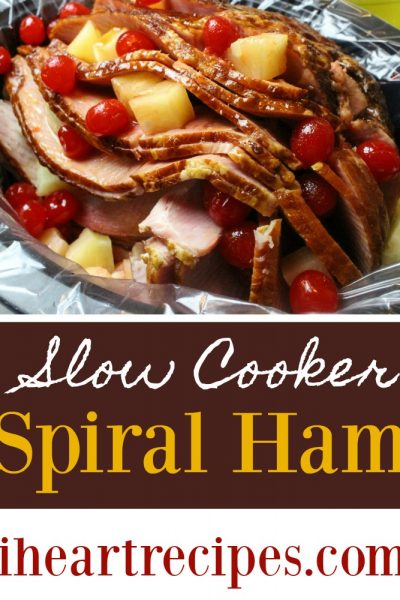 Slow Cooker Spiral Ham
This sweet and savory spiral ham is perfect for a holiday dinner. Tender, juicy ham with a sweet brown sugar glaze, maraschino cherries, and sweet pineapple.
Watch Video
Print Recipe
Pin Recipe
Instructions
Place the spiral ham in slow cooker and spread the pieces apart.

Next pour the syrup from the canned pineapples , and the juice from the cherries into a bowl, along with the brown sugar, honey, and mustard.

Mix the ingredients until well combined.

Toss the cherries & pineapple into the slow cooker (on top of the ham).

Now pour the glaze over the ham.

Set the slow cooker on LOW, and let cook for 2 1/2 - 3 hours.

Serve & enjoy!
Video
If you loved this recipe,
leave me a review below
. This helps future recipe makers and ensures continued high-quality recipes for years to come!
© 2023 I Heart Recipes
Side dishes to serve with your slow cooker spiral ham: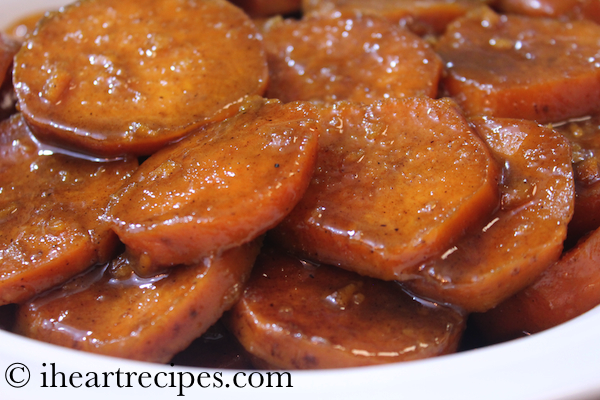 ---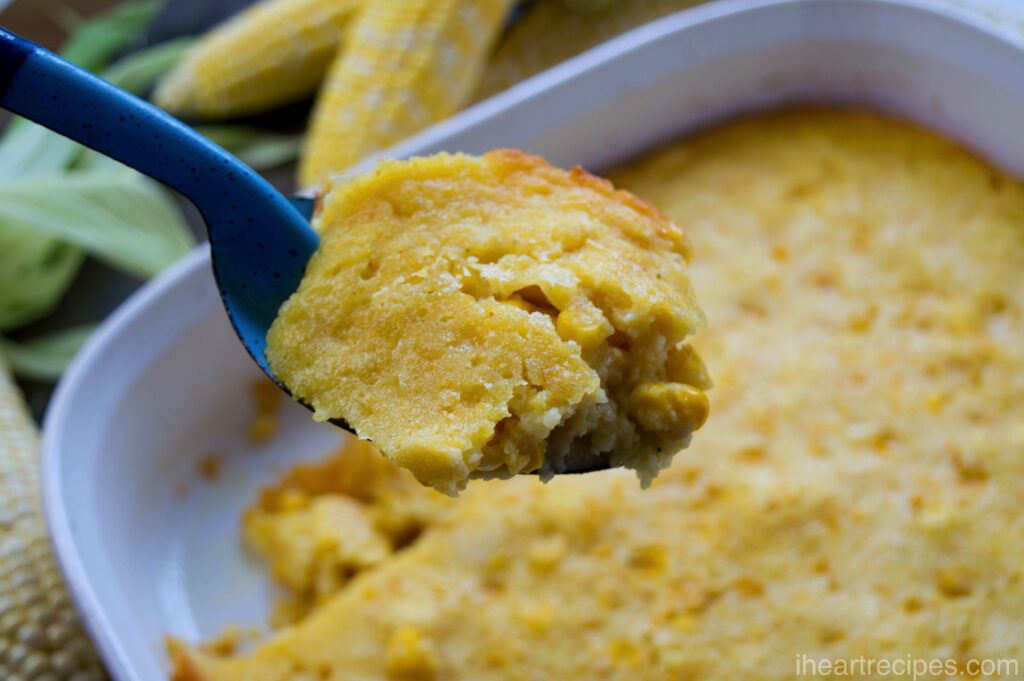 Corn Pudding Casserole
---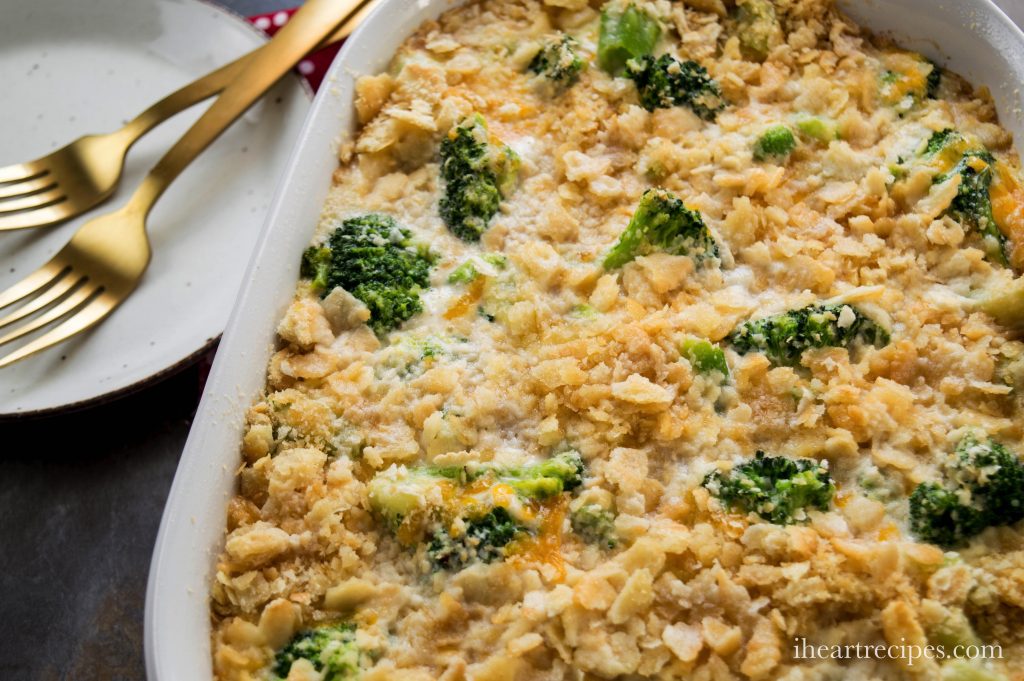 Southern Broccoli Casserole
---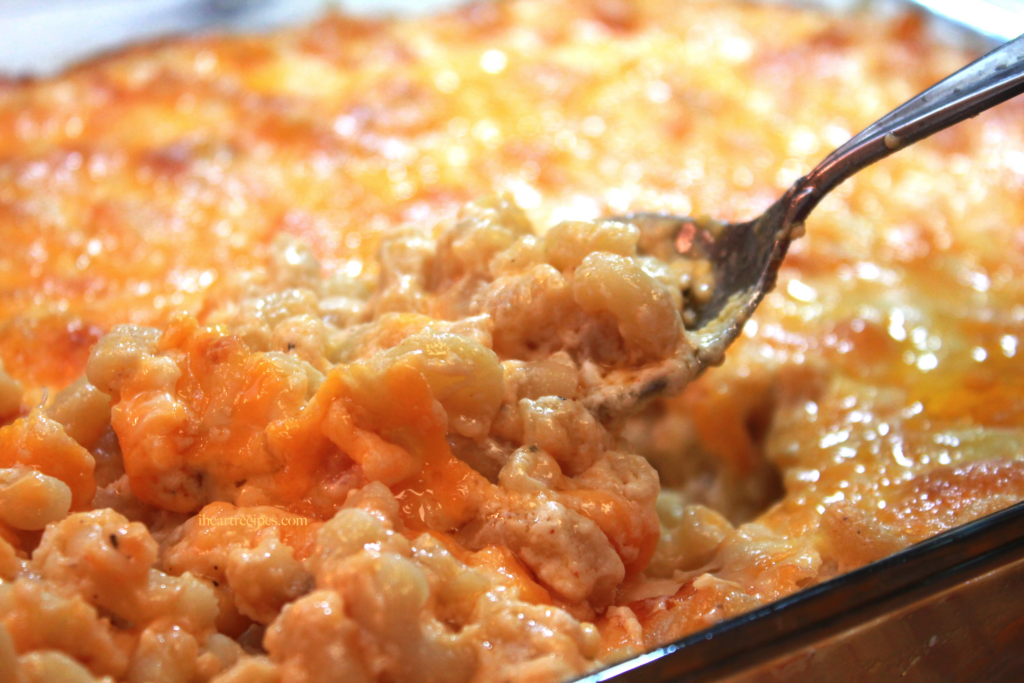 Soul Food Macaroni & Cheese