Easy smoked whole turkey recipe. That's right folks, we're not just going to make smoked turkey breast. We're smoking the whole darn thing!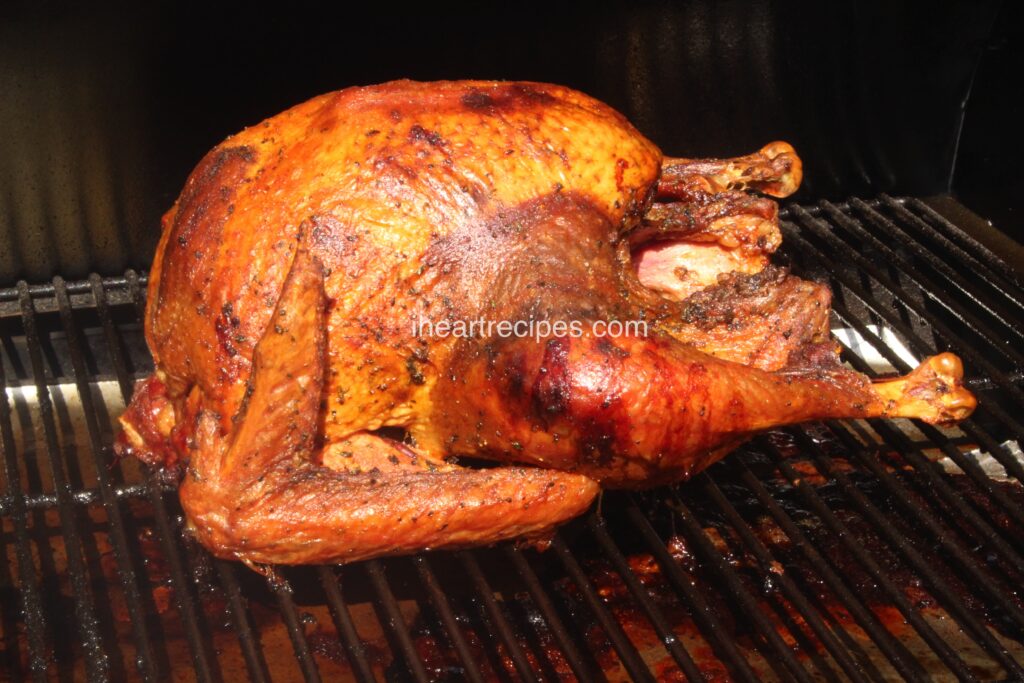 I don't know about you, but I can have turkey any time of the year. Especially is it's smoked! There's just something about smoked turkey, and I swear I can never get enough of it. In this post I'm going to share my recipe for easy smoked turkey. This recipe is so simple. Unlike a lot of other smoked turkey recipes you'll find that I do NOT do a overnight brine, or any of that other unnecessary stuff. I keep everything easy, and the outcome is amazing! So let's get to some of the questions that I know that I'll get asked.
FAQs: How to Make Smoked Turkey!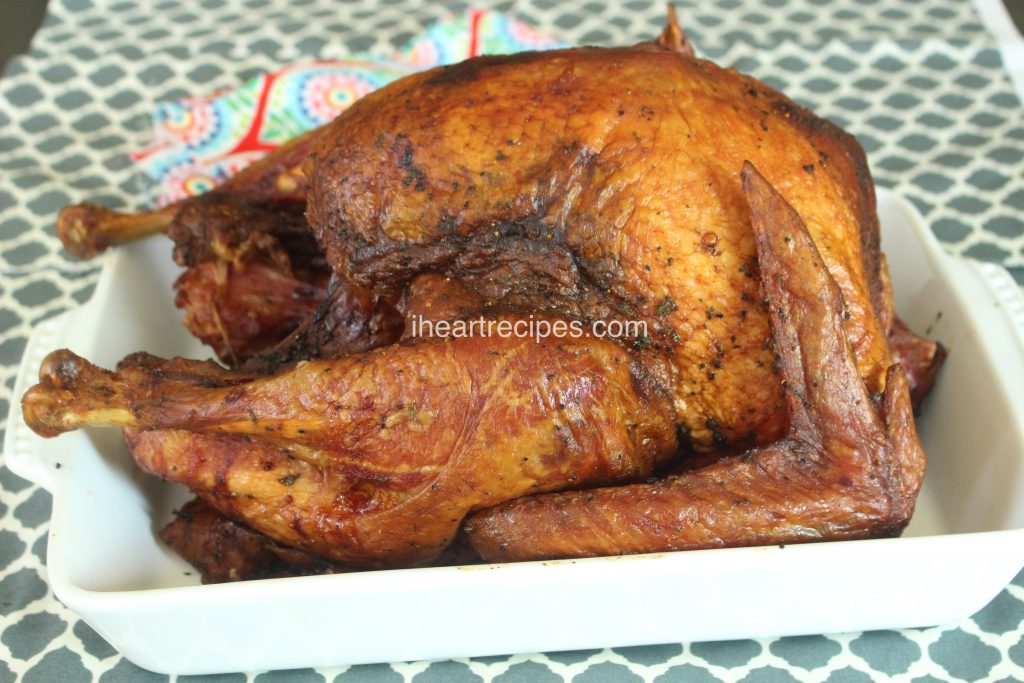 How long will it take to smoke a turkey?
Depending on the size of your turkey it will take anywhere from 6-12 hours. I personally smoke my turkey, which is usually around 12-14, at 275 F for about 6-7 hours.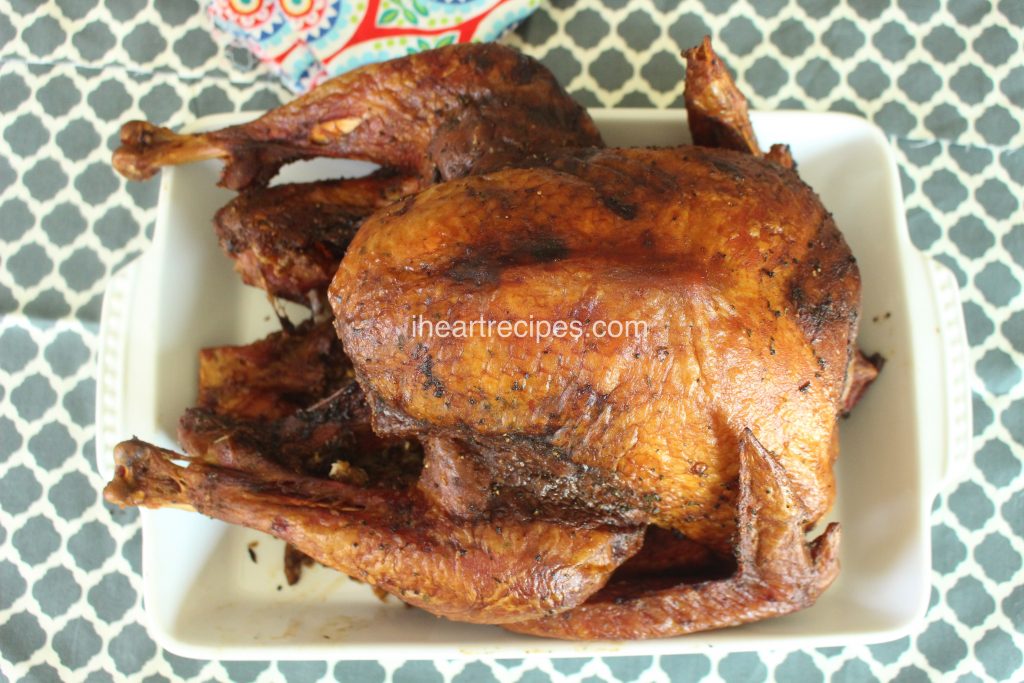 What temperature should I smoke my turkey?
I noticed that a lot of people use different temperatures. I've seen some smoke turkeys at 225F, while others smoke their turkeys  at 300 F. I personally smoke my turkeys on my grill at 275 F, and it works for me.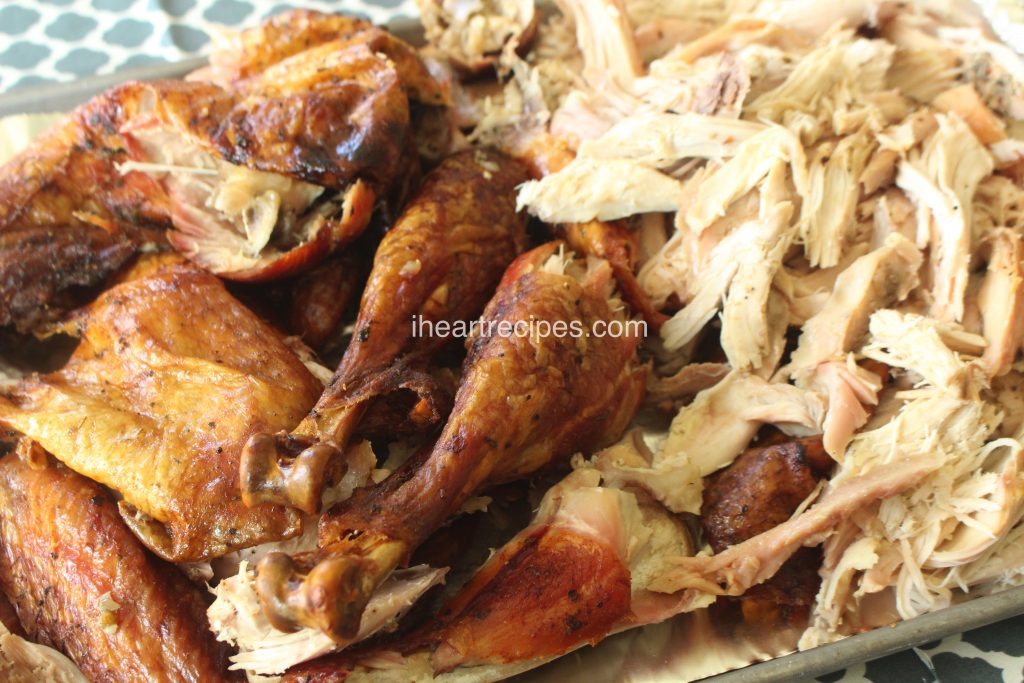 Do you have to brine a turkey?
Heck no! 9 times out of 10 I don't brine my turkey, and it still comes out flavorful and moist. (If you DO want to brine your turkey, I have a bomb rosemary turkey brine recipe right here!)
Have more questions? Feel free to leave them down below in the comment section!
Save this smoked turkey recipe on Pinterest!

Watch my video tutorial for this easy smoked turkey recipe! Don't forget to subscribe to I Heart Recipes on YouTube for more delicious recipe videos.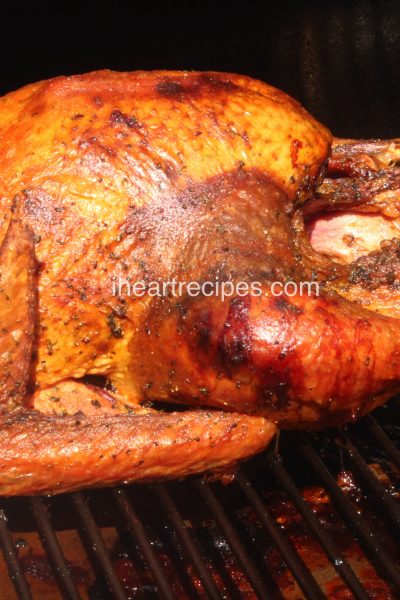 Easy Smoked Roasted Turkey
This easy smoked turkey recipe takes all the stress out of making a delicious turkey dinner.
Watch Video
Print Recipe
Pin Recipe
Ingredients
13-15

lb

whole turkey

everything remove out of the cavity
Instructions
I start off by doing a "walk around" with the turkey. Meaning I make sure there isn't anything on the turkey that I don't want (excess fat, feathers, and of course I remove everything out of the cavity as well!)

Once the turkey is good to go, set it to the side.

Now grab a medium sized mixing bowl and add in all the ingredients for the turkey butter.

Once the butter, onions, garlic, salt, pepper, red pepper flakes, lemon zest, and olive oil are in the mixing bowl, mix everything until well combined. Set the turkey butter aside.

Use your hands or a plastic spatula to loosing the skin on the turkey. Once the skin is loosened, start rubbing the turkey butter under the turkey skin as well as the turkey.

Next drizzle the oil all over the turkey, then sprinkle on the kosher salt, coarse black pepper, parsley flakes, and paprika.

Rub the turkey down, and make sure that everything is seasoned etc.

At this time your grill/smoker should be heated to 275 F.

Carefully place the turkey on the grill, and make sure that it's in the middle.

Smoke the turkey for 6-7 hours. Be sure to check the internal temperature of the turkey, and it should be at least 165 °F.

Let the turkey rest for 30 minutes before cutting into it.
Video
If you loved this recipe,
leave me a review below
. This helps future recipe makers and ensures continued high-quality recipes for years to come!
© 2023 I Heart Recipes
Want more turkey recipes? Check these out!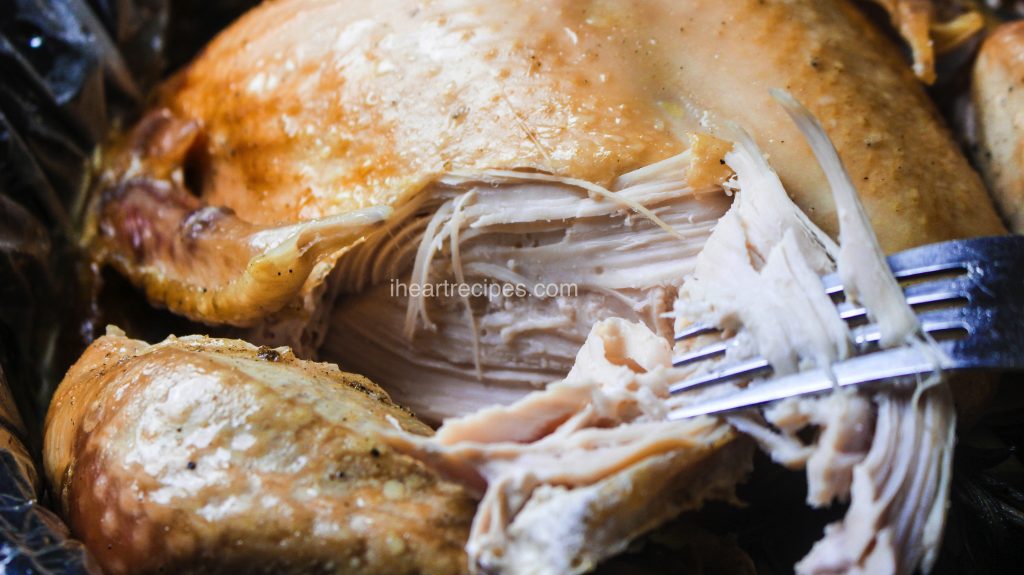 Slow Cooker Whole Turkey
---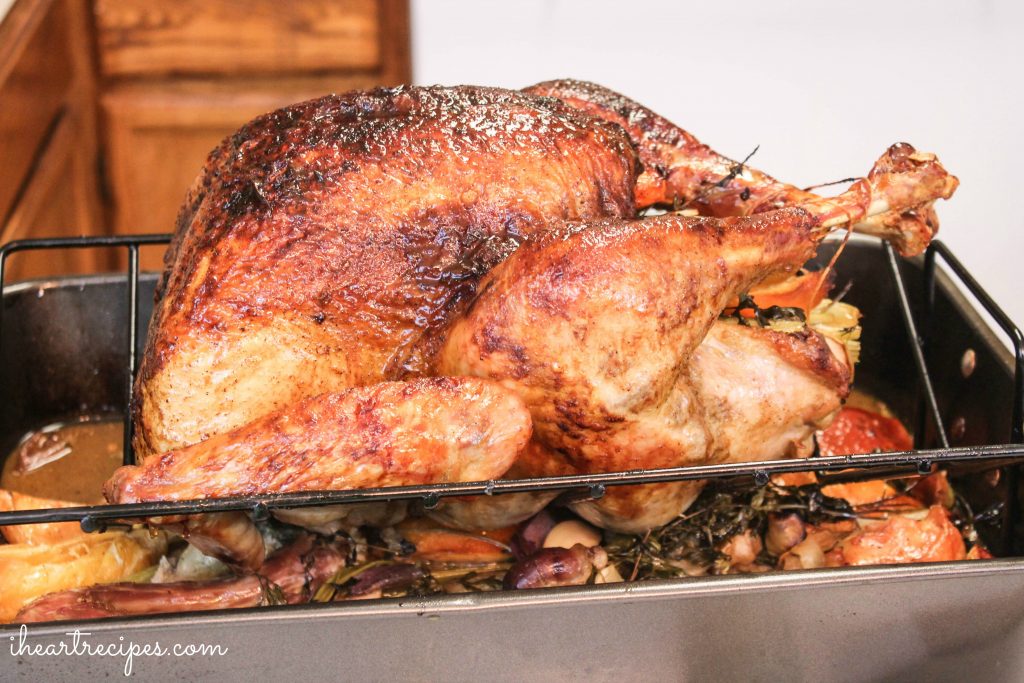 Juicy Whole Roasted Turkey
---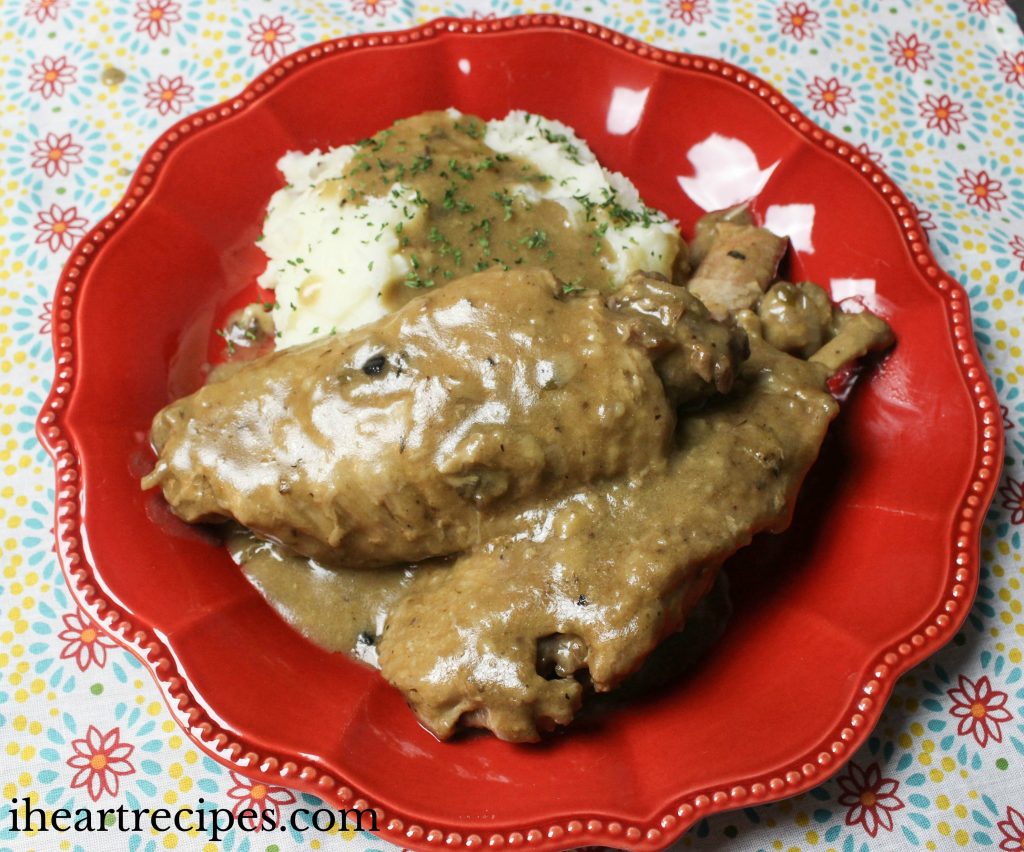 Slow Cooker Smothered Turkey Wings
---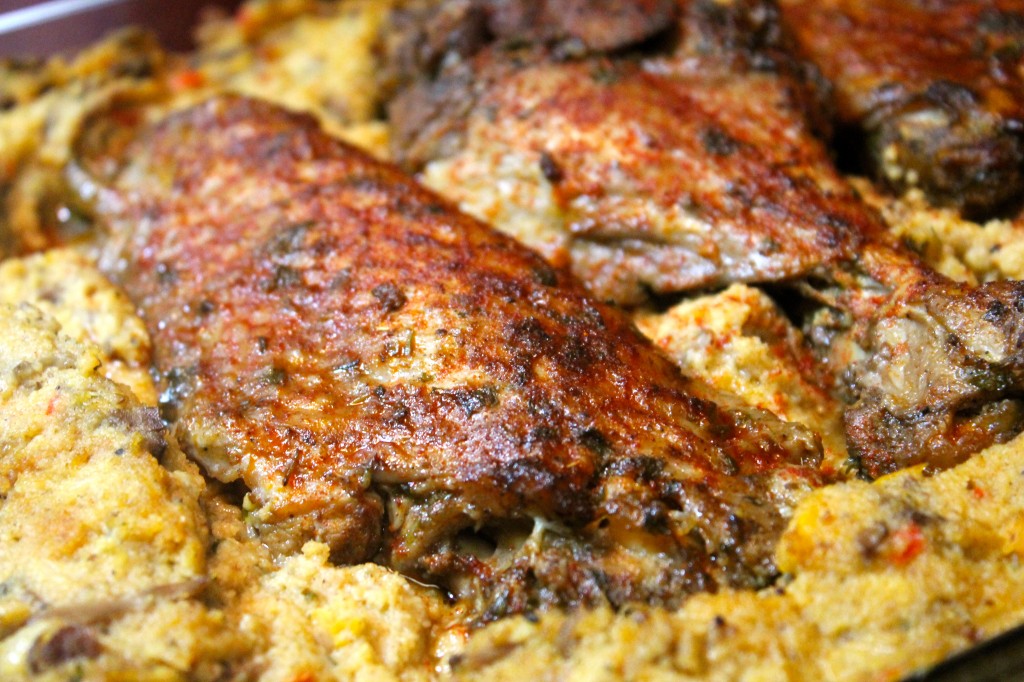 Baked Turkey Wings