Easy chicken & sausage gumbo recipe, made with minimum ingredients!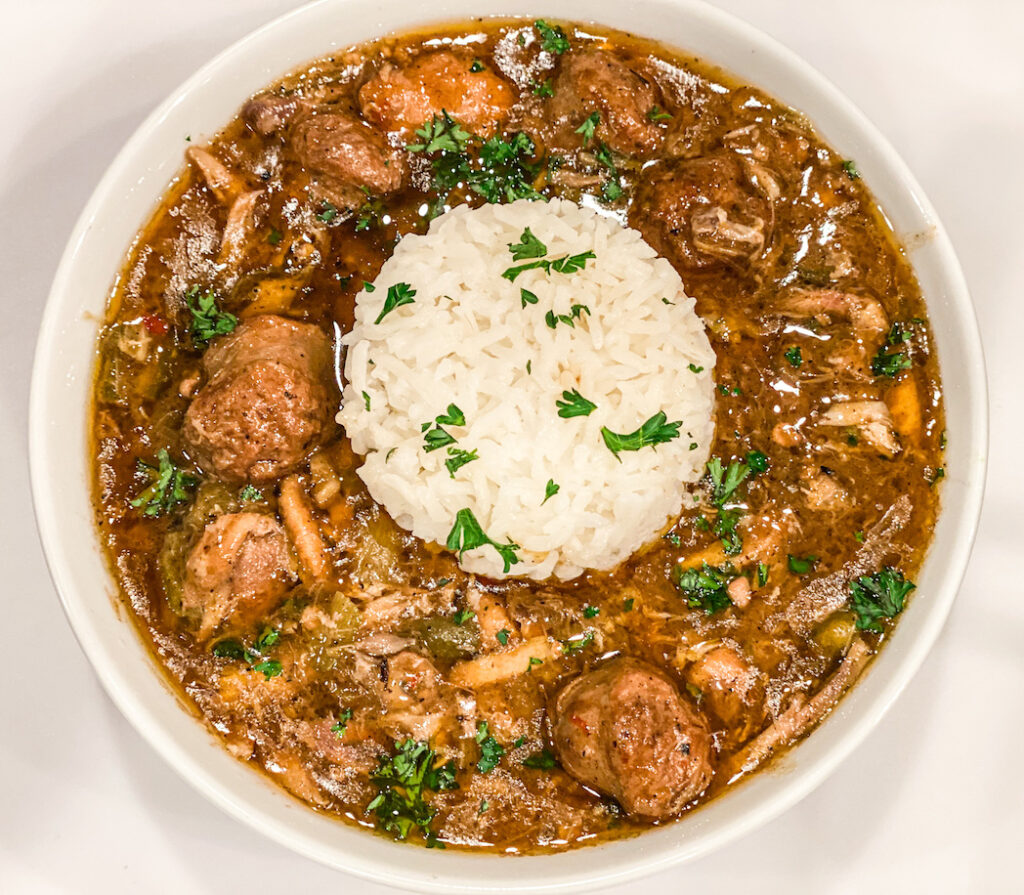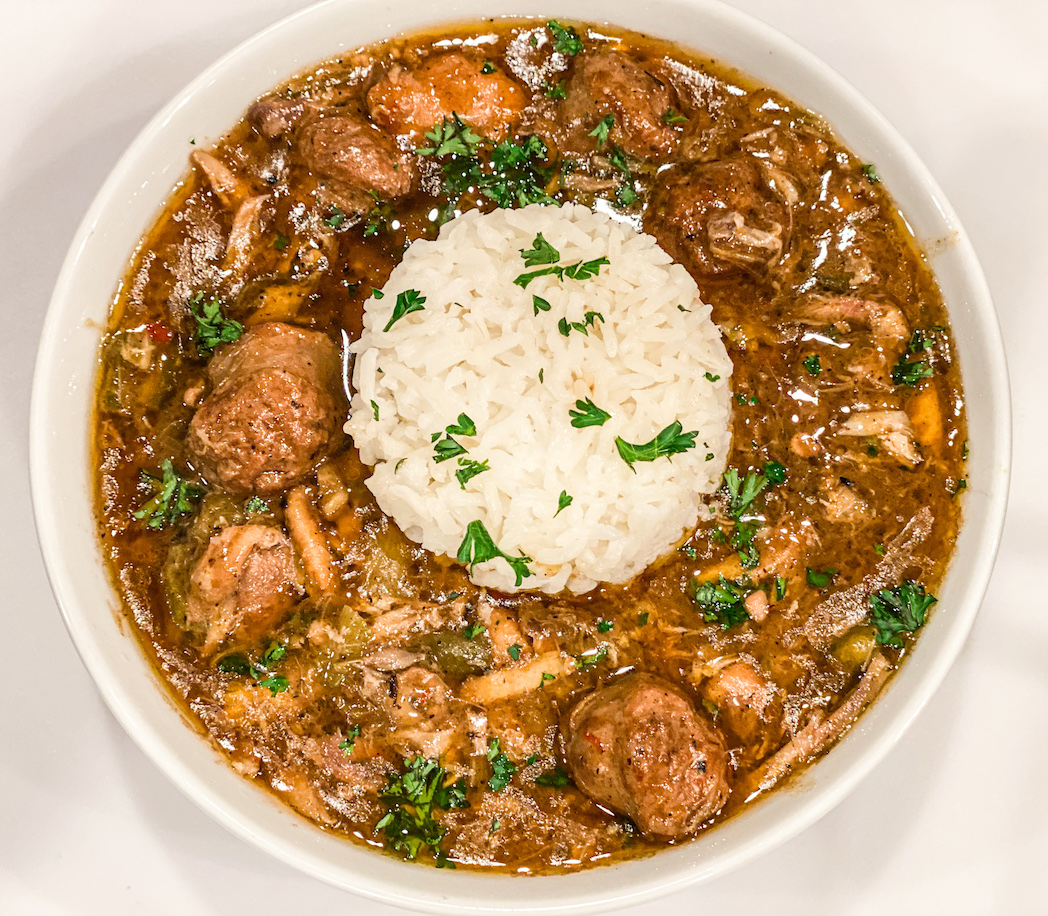 Hey cousins! Because of everything going on right now, I'm going to change everything up a bit. Instead of making more oxtail recipes, and etc, I thought it would only be right to stick to budget friendly recipes right now. Because of this quarantine, so many of us a stuck in our homes, have limited ingredients. So I'm going to try to keep things as easy as possible, and I'm going to get started off with quarantine dish # 1 – Chicken & Sausage gumbo!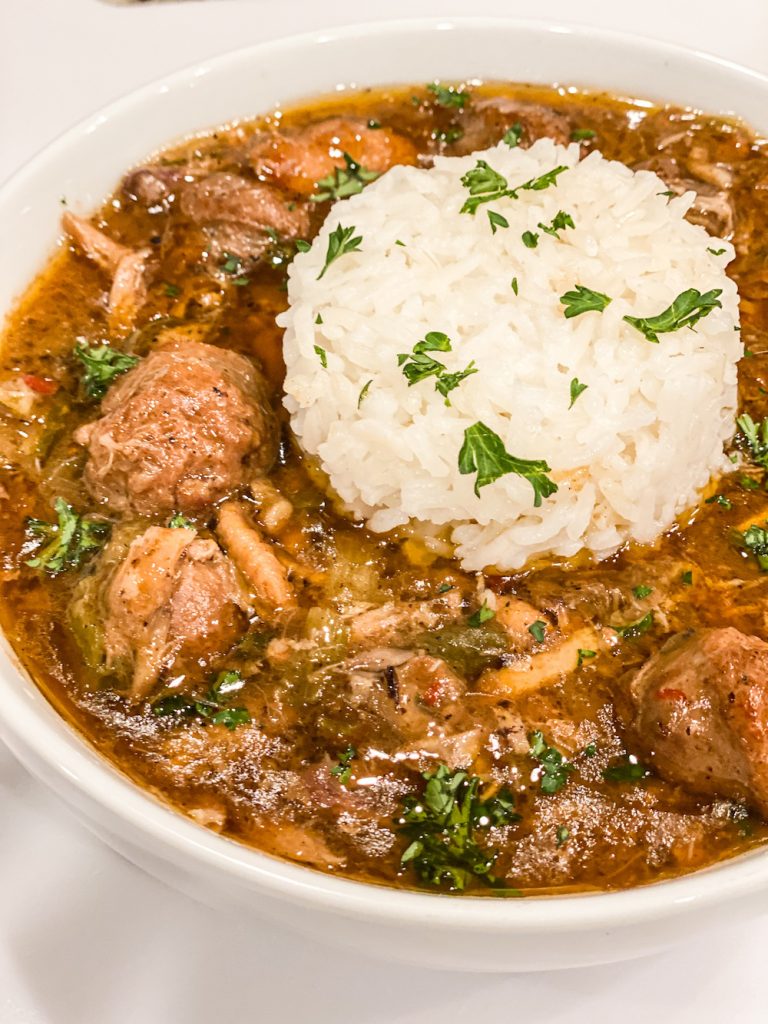 Delicious & easy gumbo with chicken and sausage
Unlike my other gumbo recipe, there is no seafood in this one. Just some cheap chicken and sausage. I'm going to be using what I have in my freezer! I suggest you do the same. For the chicken I decided to use wings, and for the sausage I used some spicy sausage that I had on hand. If you have another piece of chicken that you'd like to use, feel free to do so. The same with sausage! However I don't recommend using breakfast sausage!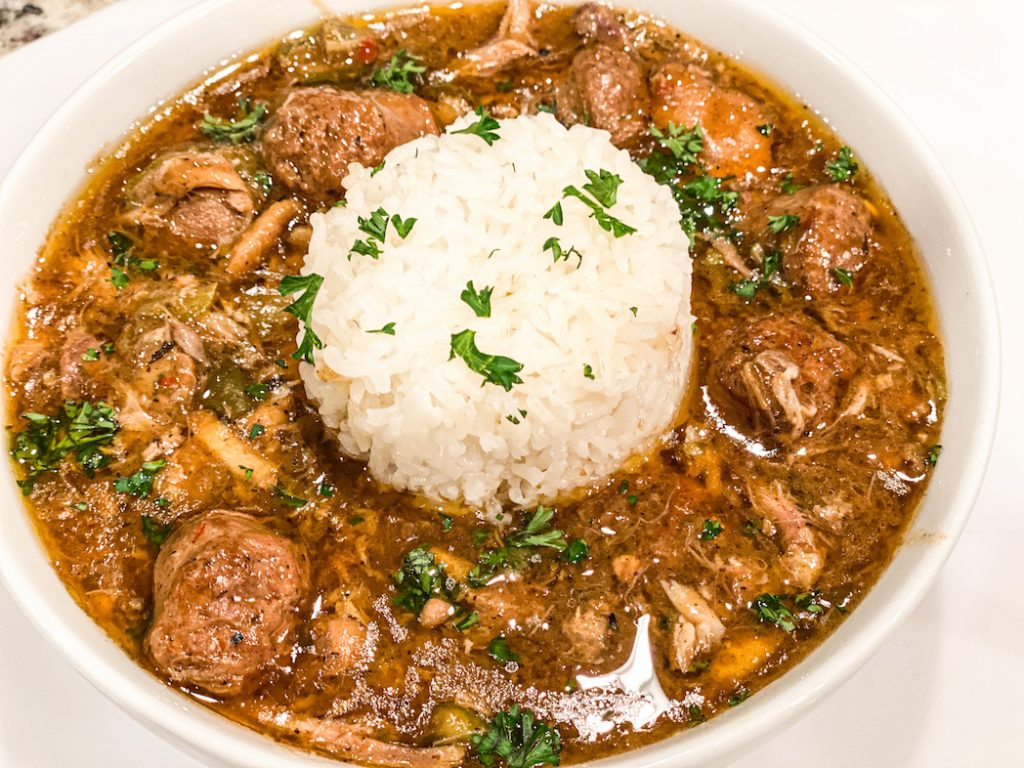 Check out my video tutorial for this chicken & sausage gumbo!
Print out my chicken and sausage gumbo recipe from the recipe card below! And don't forget to subscribe to I Heart Recipes on YouTube (never miss a recipe video).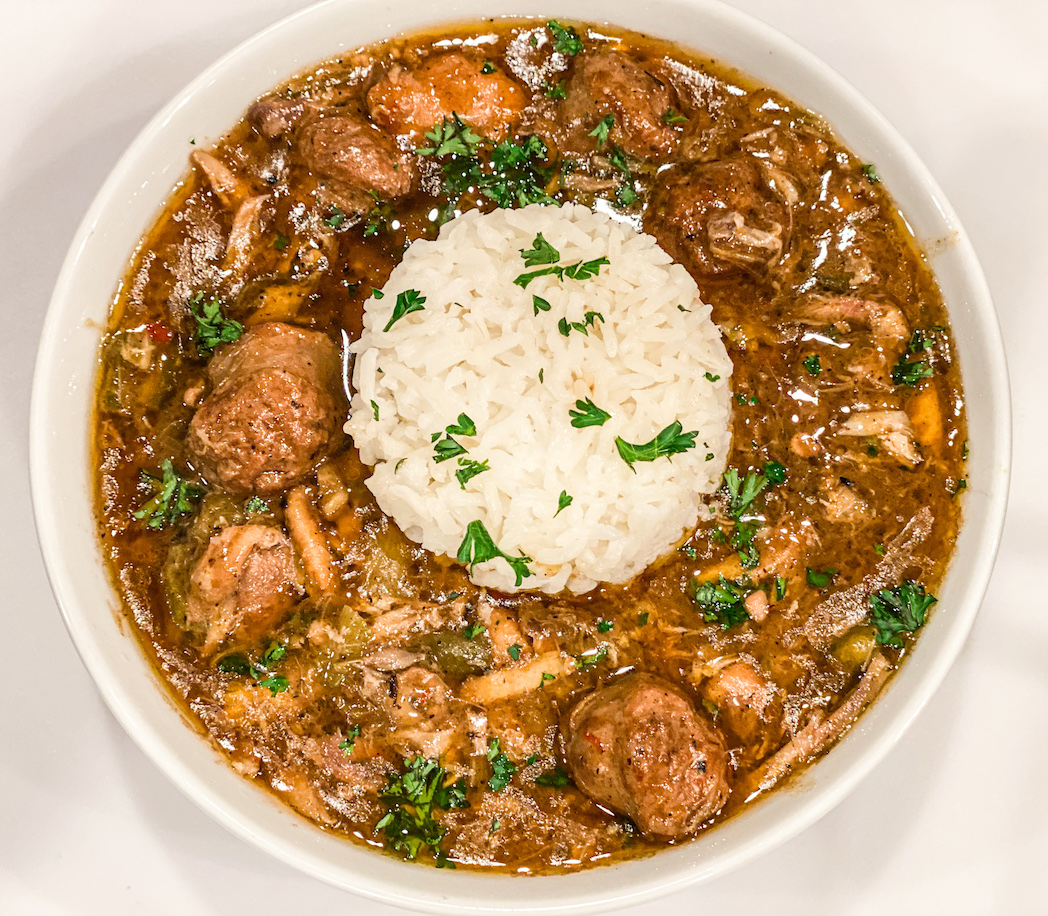 Chicken & Sausage Gumbo
Spicy sausage, tender chicken, creamy sauce and savory vegetables make this gumbo a delicious comfort meal the whole family will love. Enjoy with a side of rice.
Watch Video
Print Recipe
Pin Recipe
Instructions
Season the chicken with the garlic salt, 1 tsp thyme, 1/2 tsp black pepper.

Pour the oil into a pan, and heat up over medium. Once the oil is nice and hot, start adding the chicken in, but be sure not to overcrowd the pan otherwise the temperature will drop!

Once the chicken is browned ( we're just browning it at this point!), remove it from the oil, and put it in a large pot( the pot you will be cooking the gumbo in).

Next, carefully pour oil into a boil , but do not discard because we will be using it later!

Put the pan back on the burner, and toss in the sausage. Brown the sausage, then toss it in the pot along with the chicken.

Now add the peppers and onions into the pan, and cook until they soften. Toss the peppers and onions into the pot along with the chicken and sausage.

Pour 6 cups of chicken broth into the large pot, then place it over medium high. Let cook for 45 minutes.

Next pour the reserved oil back into the pan, and heat over medium.

Once the oil is nice and hot, sprinkle in the flour, and whisk.

Continue to cook the roux until it's nice and chocolate brown (Milk chocolate… not dark chocolate y'all! LOL). Then turn off, and remove the pan from the heat.

Head over to the pot and add in the roux, and remaining seasonings.

Give everything a nice stir, and cook for 10 minutes.

Add in the okra, and stir. Cook for another 20 minutes or so.

Serve and enjoy with rice!
Video
If you loved this recipe,
leave me a review below
. This helps future recipe makers and ensures continued high-quality recipes for years to come!
© 2023 I Heart Recipes
Loved my chicken and sausage gumbo recipe? Check out these delicious recipes to try next: