BEST red velvet cake recipe, ever! This red velvet cake is so moist & fluffy. I can never get enough!



I love red velvet cake, but I don't love everyones red velvet cake recipe! Some people claim to have the best red velvet cake recipe, but I truly think mine is the best ( of course! HAHA) This southern red velvet cake is so unbelievably moist! Like seriously, it's amazing.
I top my red velvet with super creamy cream cheese frosting, which by the way is homemade. The cake & the frosting are out of this world!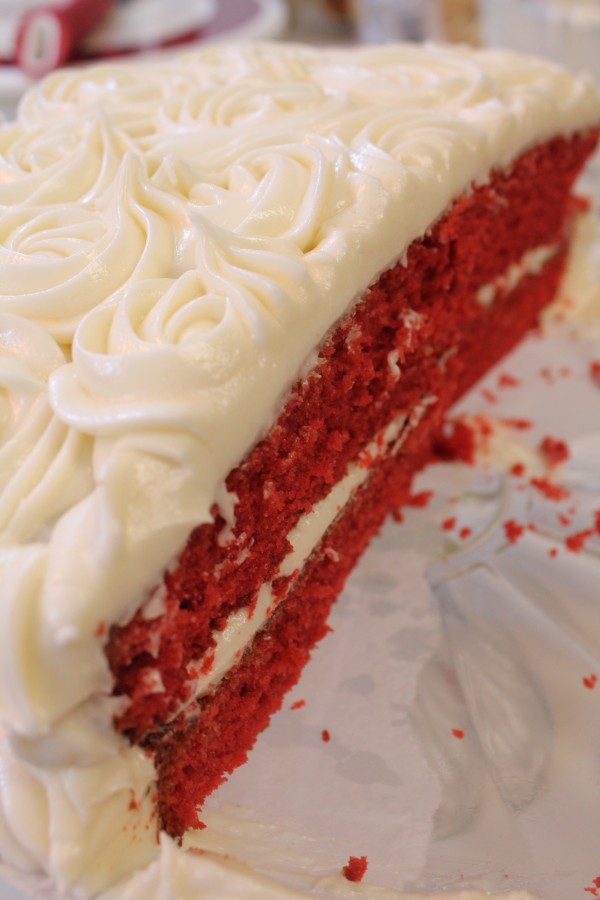 Again – This has got to be one of the most moist and fluffy cakes that I have ever made- Point- Blank- Period. When you make this cake be sure to not over mix the batter. Over mixing causes the gluten in the flour, to form elastic gluten strands. That will result in having a dry, bread like cake… You don't want that ..So make sure that you mix the cake batter just until everything is well combined… You've been warned!
Whenever I make cakes, I make sure that ALL of my ingredients are at room temperature. That means that I take out the eggs, and buttermilk at least one hour prior to mixing the ingredients. Room temperature ingredients are easy to incorporate, which means less mixing.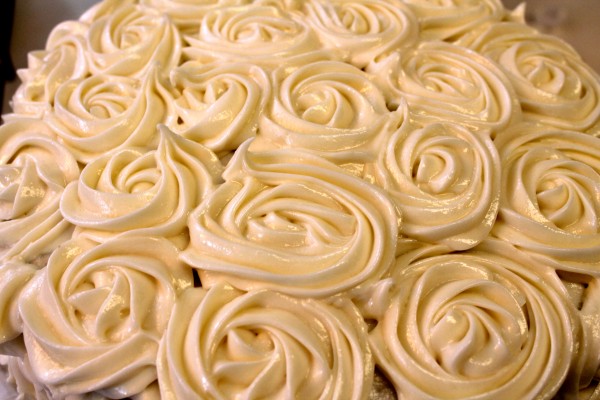 I use Cream Cheese Frosting for my red velvet cakes. I wanted my red velvet cake to look pretty, so I decorated the cake with rose swirls! I used a 1M Wilton tip to create the rose swirls. I decorated my vanilla rose cake the same way, however for that cake I used buttercream frosting.
Keep in mind that if you don't want to decorate the cake with rose swirls, you don't have to.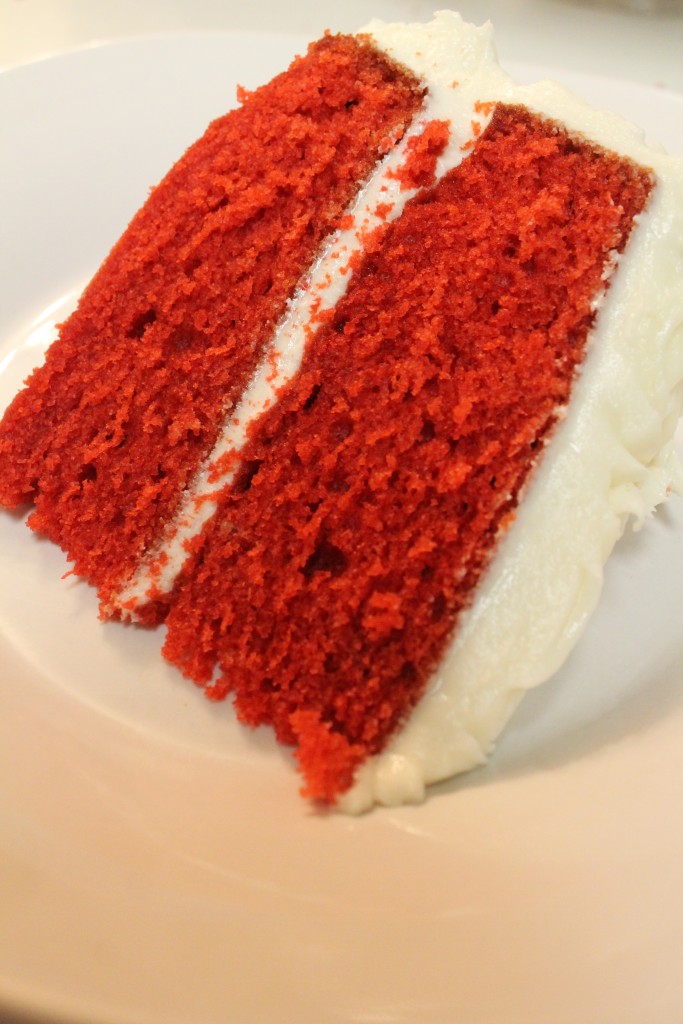 Now that all of the important stuff is out of the way, it is time to get to baking! Remember this recipe for all of your special occasions such as Thanksgiving, Christmas, Birthday's, Valentines, and whenever you are craving a moist homemade Red Velvet Cake! Give this recipe a try, and be sure to send me some pictures of your cake! XOXO
Watch the full video tutorial to see how I made, and decorated this cake!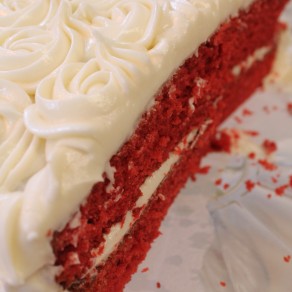 The BEST Red Velvet Cake Recipe
I might be biased, but I think I've found the BEST red velvet cake recipe! This cake comes out so fluffy and moist, and the homemade cream cheese frosting is perfectly sweet. Try it out for yourself!
Watch Video
Print Recipe
Pin Recipe
Instructions
Combine the flour, salt, baking soda, and unsweetened cocoa into a large mixing bowl and sift/whisk together.

In a separate bowl, crack open the eggs, and beat them.

Pour the sugar, buttermilk, oil, and vanilla extract into the bowl with the eggs, and mix until everything is nice and creamy.

Slowly combine the wet, ingredients with dry ingredient. Be sure to mix on a low speed!

Once everything is manageable, switch from mixing the cake batter to folding it.

Next, add it the vinegar, and red food coloring.

Fold in until all of the cake batter is red, and there are no streaks.

Spray two 9 inch cake pans with baking spray, OR  grease and flour them.

Pour an equal amount of cake batter into each cake pan.

Shake and tap the pans to release any air bubbles, then let sit for 5 minutes.

Bake each cake on 325 F, for 25-30 minutes.

Remove the cakes from the cake pans, and place them on cooling racks.

While the cakes are cooling, make the frosting.

In a large bowl combine the butter, and cream cheese.

Cream the two ingredients together, then slowly adding in the powdered sugar, but only 1 cup at a time.

Add in the vanilla extract, and milk.

Mix until the frosting is nice and creamy

Once the cakes are completely cool, frost them.
Video
If you loved this recipe,
leave me a review below
. This helps future recipe makers and ensures continued high-quality recipes for years to come!
© 2023 I Heart Recipes