Homemade creamy Louisiana praline candy made of cream, sugar, salted butter, vanilla, and pecans!. Includes step by step video tutorial!

I love true southern Louisiana Pecan Pralines. They are absolutely one of my favorite candies. I was first introduced to pralines when I was younger. It was when we had a family reunion in Baton Rouge or New Orleans. It was love at first bite. The creamy buttery candy was filled with pecans, had me head over heels. We didn't have anything quite like it back home. It wasn't until a few years back that I figured out how to make pralines. I even uploaded the recipe, and video on YouTube for pecan pralines. However, since then- I revised the recipe!
My first recipe was a combination of sugar, evaporated milk, vanilla, pecans, and butter… My new recipe uses half & half ( half milk, half cream). I use the same other ingredients for these pralines, however the measurements have changed.
What are New Orleans pralines?
New Orleans has a lot of different types of pralines. When you visit New Orleans you'll see several shops that sell pralines in different sizes, shapes, colors, flavors, and etc. However, the most common praline is made from cream, sugar, and pecans.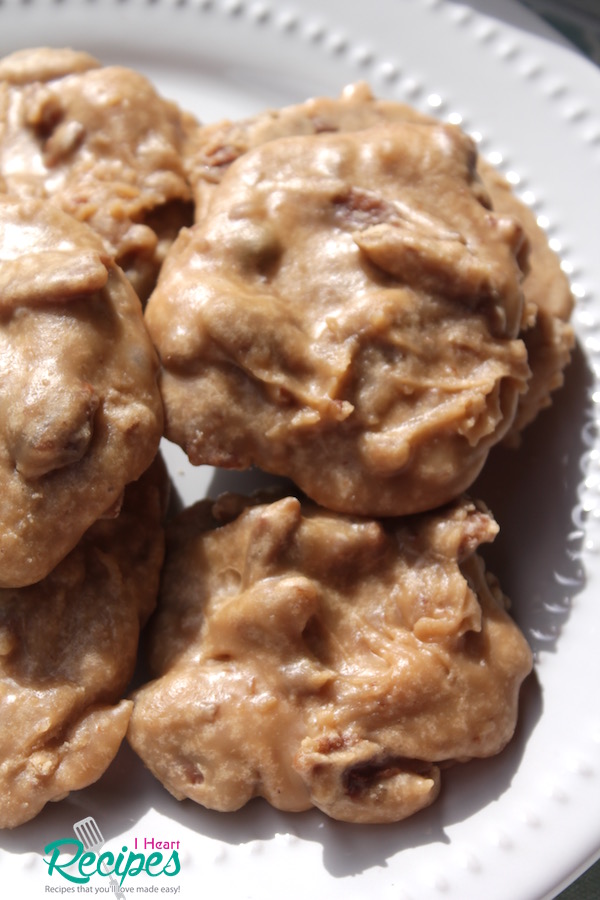 What kind of nut is a praline?
It really depends who you ask. When I hear the word praline I assume that it's pecans. However, there are some places that refer to praline as a candy made from chocolate and almonds.
How long does it take pralines to harden?
After making pralines, it usually takes around 30 minutes for the candy to firm up. To be completely honest, the candy shouldn't be hard! If it's hard you didn't do something wrong, Perhaps you cooked them too much. Pralines should be firm, but on the softer side. Especially if they're freshly made. I find that the older that pralines get, the harder they become.
Why did my pralines come out chewy?
Pralines should be soft, firm, and on the chewy side. They should not be hard to bite into! These candies are on the delicate side. They should be easy to break, and soft to chew.
What state is known for pralines?
Louisiana is known for having the best pralines. People actually travel there, just to buy the pralines! It's just that good. However, I've been told that Texas has some pretty good pralines as well.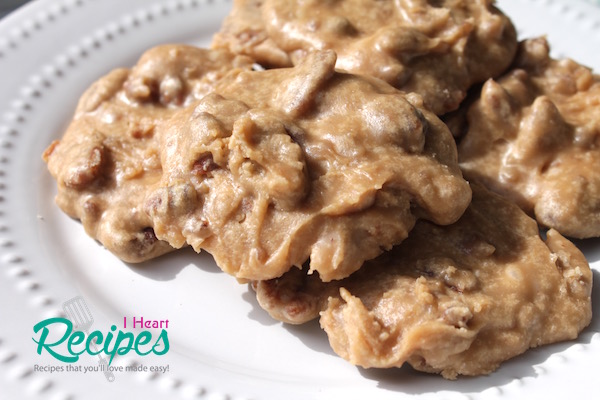 What city is known for pralines?
When most people think of pralines, they think of New Orleans. It's a popular signature treat that is sold from many stores in New Orleans. However, It's also popular in other Louisiana cities such as Baton Rouge, and etc.
Do pralines need to be refrigerated?
Absolutely not. I wouldn't recommend refrigerating pralines, because you will change the texture. I recommend storing pralines at room temperature in an airtight container.
Here's a few tips before you get started!
Prep baking / cooking sheets prior to making pralines: Make sure that you line the cookie sheet with parchment paper BEFORE you start cooking the candy.
Make sure that the butter that you use is salted! : Unsalted butter will change the taste, and simply won't do. Be sure to use salted butter for best results. Also be sure to use REAL butter. No margarine, or an other butter substitutes should be used for this recipe.
Have a candy thermometer on hand: If you're new at making pralines, you definitely want to make sure that you have a candy thermometer on hand! The Praline mixture must reach 240 F while cooking.
Do not use a stick free sauce pan, unless you have a coated whisk. There is a lot of whisking, and you don't want to scratch up your pan.
If you love Louisiana cuisine, be sure to check out these recipes!
Watch me make these pralines!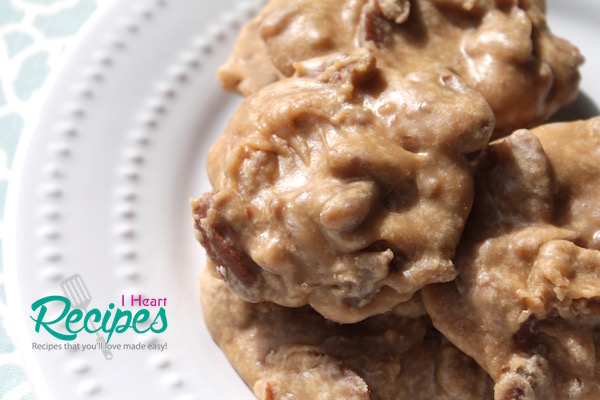 BEST Louisiana Pralines Recipe
These Louisiana pralines are the best sweet tooth treat because they're sweet, filling and so addicting. A mix of cream, vanilla, and pecans combine perfectly to make this easy bite-sized candy.
Watch Video
Print Recipe
Pin Recipe
Instructions
Combine the butter, sugars, and half in half into a large saucepan, then turn the heat up to medium.

Bring the candy mixture to 240 F, and let the candy mixture cook for about 5 minutes without stirring.

After the five minutes, add in the vanilla extract, and stir.

Remove from the heat.

Toss in the pecans, and fold in.

Grab a wooden spoon, and stir the hot candy mixture until it thickens.

Spoon out the candy mixture onto parchment paper.

Let the candy cool completely.

Enjoy!
Video
If you loved this recipe,
leave me a review below
. This helps future recipe makers and ensures continued high-quality recipes for years to come!
© 2023 I Heart Recipes